Earl grey tea is among the most popular flavored teas in the world. The black tea is blended with bergamot oil to make a refreshing and full-bodied drink with its citrus overtones. Besides, the tea also packs an endless list of health benefits.
Our Best Earl Grey Tea Review
In this review, we will look at some earl grey tea on the market and the history of this tea. We have also highlighted what sets apart each tea apart to help you choose the best earl grey tea when shopping.
Brand
Best Overall
Rishi Organic Loose Leaf Tea
Best for the Money
U.S. Wellness Natural Organic Tea
Best Cheap Pick
Taylors of Harrogate Earl Grey Tea
Product



Best Overall
Brand
Rishi Organic Loose Leaf Tea
Product

Best for the Money
Brand
U.S. Wellness Natural Organic Tea
Product

Best Cheap Pick
Brand
Taylors of Harrogate Earl Grey Tea
Product

Best Overall Earl Grey Tea: Rishi Organic Loose Leaf Tea
Rishi is one of the top brands when it comes to tea production. The Rishi Organic Tea is a special reserve for tea lovers. The company infuses sweet Yunnan Dianhong with fruity and robust Thai black tea sourced from Calabria, Italy, to make the Rishi tea.
The blend complements perfectly the strong floral notes of rose and geranium present in bergamot essential oil. The full-bodied tea is USDA certified as it is grown organically without using chemicals, making it a perfect choice for drinkers who are health conscious.
Besides, the Rishi tea boasts of lively and smooth tasting notes with the unique citrusy bergamot orange floral aroma. The tea comes packaged in a one-pound bag that can last you for weeks before placing another order. 
If you are worried about optimal freshness, you can store your earl grey tea in the included resealable foil bags to maintain the freshness of your tea. We also recommend storing your tea away from strong fragrant products like herbs or spices.
Alternatively, you can keep your tea inside airtight containers in a cool, dry, and dark place. However, it is important to note that with time, the aroma may fade. This is especially true for white and green teas, as they tend to lose freshness quickly. You should drink this tea within two months after opening your package to enjoy peak freshness.
Rishi Tea Earl Grey Tea - USDA Organic Direct...
ORGANIC EARL GREY TEA - This classic citrus blossom-scented black tea from China is blended with the...
SAVOR & ENJOY - Brew one Earl Grey Tea Bag in 8 ounces of water at 200 degrees Fahrenheit for 4...
GOOD FOR YOUR HEALTH - Rishi's Sachet Tea Bags are USDA Organic, Non-GMO, made from Biodegradable...
Green tea should be consumed within two weeks because it undergoes post-oxidation after being exposed to the air. The post-oxidation changes its green color to yellow. On the other hand, herbal, black, and oolong teas should be used within a month. 
To prepare your tea, steep it for four minutes and use one tablespoon of loose leaf tea for every eight pounds of water at near boiling temperature. Cold water will not bring out the flavors and aroma of the tea. Water that is too hot will extract more of the tea's bitter components.
What We Like 
Refreshing taste and a unique floral aroma
Well-balanced blend with the bergamot aroma
One pound loose leaf tea bag
Fine black tea
Carefully handpicked leaves
No use of artificial ingredients 
What We Don't Like
Some coffee drinkers might find the taste to be weak
Expensive
Best Overall: Runner Up: Vahdam Earl Grey Tea Leaves
Despite being edged out by our #1 choice, the Vahdam Earl Grey Tea Leaves is an exceptional tea. The only reason that made this tea not take the overall choice is because you will have to pack the tea in the included zipper bags after opening the sealed package. However, we still felt it should be featured on our list. 
The Indian earl grey tea is blended with bergamot oil to produce a floral and citrusy brew. The tea has a beautiful aroma and clear citrusy notes, making it a good option both for iced and hot drinks. 
With a myriad of distinctive flavors, this brew is a favorite for most tea drinkers. This tea may be weaker compared to other teas. You cannot taste the aroma in its flavor even though it has a strong floral fragrance.
Also, even though the pack has a resealable design for ensuring freshness throughout your use, you may have a difficult time resealing it after opening the pack. However, each pack comes with enough tea leaves to prepare over 200 cups of citrusy tea.
On the other hand, the organic use of ingredients appeals to most drinkers as the tea doesn't contain artificial ingredients. It also helps Vahdam produce natural teas that offer a wholesome tea experience to tea lovers. 
VAHDAM, Earl Grey Tea Loose Leaf 170+ Cups...
EARL GREY BLACK TEA LEAVES - Experience the delightful Earl Grey Black Tea, a premium loose-leaf...
DIRECTLY SOURCED FROM PREMIUM PLANTATIONS - Experience the finest Whole Loose Leaf Tea, sourced from...
A BRAND WITH A BILLION DREAMS - VAHDAM India is one of India's largest digitally native, global...
Additionally, the no-caffeine formula enhances the calming effect on your nervous system. This helps you go in a relaxing mood. 
The tea should be steeped for three to five minutes to achieve maximum flavor. Add one teaspoon of tea leaves and pour boiling water over your tea leaves. This tea tastes great on its own. However, you can sweeten it up with sugar and milk.
What We Like
No artificial ingredients used
Loose-leaf tea
Citrus, floral flavor
Ideal for hot and iced drinks
Can be taken without adding any sweeteners
What We Don't Like
You may experience problems resealing the pack
Users required to pack the tea in zipper bags
Floral lacks flavor depth
Best Earl Grey Tea for the Money: U.S. Wellness Natural Organic Tea
The black flavored U.S. Wellness Natural Organic Tea blends organic Ceylon tea leaves and bergamot oil to create a full-bodied, rich flavor that makes earl grey teas unique in the tea industry. 
There are 50 to 90 milligrams of caffeine in each cup containing the citrusy, floral flavor. This makes the U.S. Wellness tea the perfect morning drink to get your day started. Its strong flavoring makes the tea pair well with rich foods or desserts.
The loose-leaf earl grey is a certified organic tea. It blends bergamot flavoring with 100 percent organic Orange Pekoe (O.P.) grade black tea leaves. This means the tea is free of fertilizers and pesticides. You can enjoy a strong taste without the additives and chemicals that may be present in other brands.
The tea is produced using tea leaves hand picked from the luxurious Sri Lanka tea gardens, also referred to as Ceylon. This adds boldness and brightness to the flavor that is well complemented by the citrus tones extracted from the bergamot oil.
When compared to the Chinese teas, the Sri Lanka soils are purer. They contain less harmful content like metals. Every health-conscious drinker of the Natural Organic tea knows that such content can result in health problems.
One remarkable thing about this tea is its unmatched versatility and the ability to make more than 110 cups of delicious tea. You can enjoy it hot with sugar and milk as American earl grey tea, or with sugar and lemon as British earl grey. 
During the summertime, it can be steeped and then chilled to allow the citrus overtones to make it a refreshing and light iced tea. Alternatively, you can use it as a tea base to make your own kombucha because of the depth and taste pair well in kombucha blends. 
Earl Grey Tea, FLORAL & CITRUSY, Natural Bergamot...
EARL GREY TEA- This flavored black tea uses the flavoring of bergamot oil and organic black Ceylon...
CERTIFIED ORGANIC- This loose leaf Earl Grey blend is a certified organic product, blending 100%...
CEYLON TEA- The loose Earl Grey blend is made primarily of black teas picked from the luxurious tea...
You can also consume it confidently as the quality is guaranteed. Since U.S. Wellness Naturals value high-quality products that are sourced sustainably and ethically, this earl grey tea is usually tracked from growing to processing. 
This means the company visits the tea estates to hand pack each bag as they check whether the standards set have been met.
What We Like
Orange Pekoe (O.P.) black tea leaves
Organic certified
Guaranteed quality control
Full-bodied, rich flavor
Contains less harmful content
Can be prepared in three different ways
What We Don't Like
Some drinkers complain of a bitter taste 
Best Cheap Earl Grey Tea: Taylors of Harrogate Earl Grey Tea
Taylors of Harrogate is a renowned tea producer and has a rich experience of more than a century when it comes to tea making and blending. Their flagship tea earl grey Taylors of Harrogate does not disappoint.
It is one of the most consumed teas across many homes due to its accessibility and reasonable price. It also packs all the health benefits derived from earl grey tea. These include being an energy booster and fighting depression as well as anxiety.
The tea is made with light teas from Indonesia and the Blue Mountains high-altitude tea in southern India. It also comprises the perfect blend of quality black tea from China, citrus flavor, and bergamot oils for the ultimate aroma and flavor.
The bergamot oils and citrus flavor are blended with the black tea carefully to ensure the earl grey tea offers you a full-bodied aroma when consuming it. However, the bergamot essence is not as strong as the citrus flavor. 
Although the flavor is well-balanced, you will only taste more citrus than the bergamot flavor. However, this is not a big flaw as some users like it this way. When you order this package, you will get 50 tea bags, which you can use for weeks before ordering another package.
Taylors of Harrogate Earl Grey, 50 Teabags, Black
Full-bodied, distinctive flavor and aroma.
Ingredients: Black tea, natural bergamot flavouring with other natural flavourins (5%).
For the perfect cup use one tea bag. Add freshly boiled water and infuse for 4-5 minutes. Serve pure...
It is important to note that the tea bags are not wrapped individually. This may end up affecting the freshness of your tea bags. However, it is nothing to worry about as you can store your tea bags in an airtight container. 
This earl grey tea is a non-GMO project verified and Rainforest Alliance Certified. To brew the tea, add boiled water to one tea bag and infuse for three to five minutes. You can serve the tea with or without milk, depending on your preference.
What We Like
A blend of bergamot oils and China's fine black tea
Rainforest Alliance Certified
Non-GMO project verified
Distinctive flavor and aroma
Well-packaged 50 tea bags
Affordable 
What We Don't Like
Tea bags are not wrapped individually
Weak bergamot flavor
Best Caffeinated Earl Grey Tea: Harney & Sons Imperial Tea
The blending techniques of Harney and Sons Company are known for producing flavorful and amazing teas. Their Harney & Sons Imperial Tea was among the first five teas that made up their historical tea line of the Royal Palace.
For this reason, they keep providing tea drinkers with the same quality of tea that has a distinctive flavor and aroma as it was many years ago. Their imperial earl grey tea is no different. 
The tea comprises of a rich bergamot oil flavoring and fine black tea from Italy. This gives the tea a rich aroma of lemon that will ensure you have a relaxed spirit, body, and mind, especially when anxiety and depression catch up with you.
The black tea is mixed with the oil in specific proportions to form a stronger and full-bodied taste. This tea is healthy and safe to drink. It will strengthen your cognitive function. Your brain will also be more alert and active when you drink it. 
The packaging comes in 30 separate sachets of quality tea. What's more, this earl grey tea is caffeinated to ensure drinkers get an energizing effect. It is also Kosher certified. Users who prefer Kosher can try it confidently without having any doubts in their minds.
The addition of oolong tea lightens the Harney & Sons earl grey tea, which makes it a medium-bodied tea. However, the taste of bergamot is not as strong as some drinkers may want it to be.
Harney & Sons HRP Earl Grey Imperial Tea Tin | 30...
Our Earl Grey Imperial tea is an elegant tea with a little extra bergamot, as compared to a regular...
A particular blend of four teas from China and India flavored with the natural oil of Bergamot. This...
Elegant tin with 30 sachets. Each sachet contains enough tea to brew up to two cups of tea,...
Though you can smell the natural bergamot, you cannot taste it in your tea. Therefore, if you are searching for tea that has a strong bergamot taste, you might want to consider buying another pack as this tea may not be the right one for you.
This tea is made using natural ingredients so you can be sure you won't be buying something that might be harmful to your health. You can drink this tea at any time of the day, while the refreshing aroma will transform your mind.
What We Like
30 sachets per pack
Caffeinated 
Rich in lemon aroma
Fine black tea
Contains natural ingredients
Kosher certified
What We Don't Like
Users who avoid caffeine may not like the tea
Weaker bergamot taste
History of Earl Grey Tea
Many theories try to explain the origin of earl grey tea. However, many believe the tea was blended for Charles Grey (2nd Earl Grey), who was the prime minister for the UK between 1830 and 1834.
He asked Richard Twinning whether he could devise a new blend of tea. Charles liked the tea immediately after tasting it and gave it his name.
Another theory states that a Chinese man gave the tea to Charles as a gift in 1803 after one of Charles' employees saved the Chinese man's son from drowning.
The black tea was a blend of Chinese and Indian teas and was flavored with bergamot. Nowadays, teas can also be sourced from Africa, which adds a distinctive flavor to the tea.
Chinese teas tend to be fruity, floral, or smoky, while teas from India come with a malty flavor. On the other hand, Ceylon tea is usually used as an earl grey tea base to give it different flavors like the English breakfast tea Assam base.
Traditionally, earl grey tea was served in the afternoon. However, it is suitable to consume at any time during the day. It can be served with spicier foods because the flavor blends well with the spices.
It also balances well the dark chocolate flavors in different recipes while enhancing the flavor in lemon cakes.
What is Earl Grey Tea?
Earl grey is a flavored tea that enjoys high popularity worldwide. For the sake of our readers who may be wondering what flavored tea is, we would like to let you know that it refers to any tea that is scented or flavored using oils, flowers, spices, fruits, extracts, or other flavors.
The tea can be green, white, oolong, or black. That said, typical versions comprise black tea. The tea is flavored with oil that is extracted from the bergamot orange rind. This is a citrus fruit whose flavor and appearance falls in between the flavor of orange and lemon, with some flavor of grapefruit and lime blended in as well.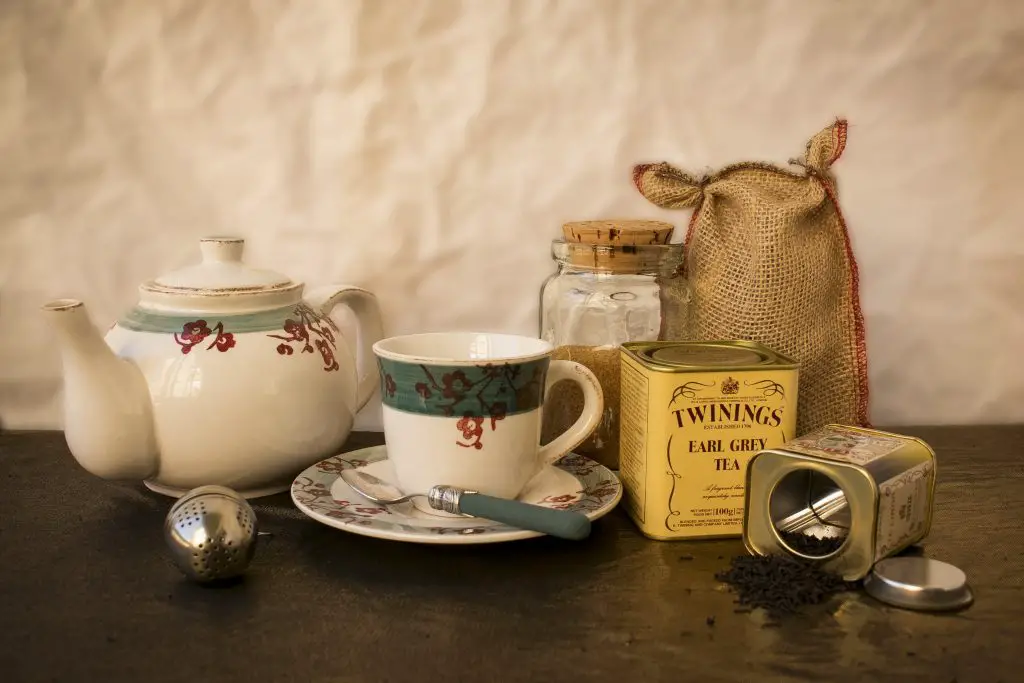 The health benefits you'll get from drinking a cup of earl grey tea are endless. We'll talk about that later in this article.
The Bergamot Oil and Flavoring Process
Bergamot oil is extracted from the bergamot orange rind, a combination of lemon hybrids and bitter oranges. Natural bergamots have an intense and sharp citrus flavor. However, the flavor varies depending on where the bergamot has been grown and the way it has been processed.
It is important to note that most bergamot is cultivated in Southern Italy, Calabria, while the rest in Turkey or France. Also, synthetic bergamot can be used to flavor earl grey tea.
Using synthetic bergamot has two main advantages:
 It will ensure the tea gives you a consistent and stronger flavor
The tea will also be safe to be consumed by those drinkers who may be allergic to citrus fruits
The amount of bergamot oil that can be used in earl grey tea also varies greatly. Fewer amounts can be added to ensure the delicate flavors of the black tea stands out. Or, more can be added so that the bergamot essence dominates the black tea flavor.
The tea can be flavored using bergamot rind or bergamot oil. Usually, bergamot is added to the earl grey tea towards the end of the processing after the leaves have dried. The tea can be blended using the rind to ensure it flavors the tea and also gives it an attractive appearance.
Additionally, the tea leaves can be coated or sprayed with the flavor or extract. This method of flavoring is very beneficial as it adds a stronger flavor and tends to use fewer ingredients.
Earl Grey Health Benefits
Apart from earl grey tea being taken as a fermented black tea, it also packs several health benefits. The tea also plays an essential role in improving the balance between healthy and unhealthy gut bacteria in the body. Other remarkable health benefits include:
 Release Serotonin (Mood Booster) 
Black teas contain methylxanthine, a substance that increases your system's ability to release serotonin. It helps regulate digestion, appetite, and mood. It also helps fight depression and enhances memory.
The bergamot oils present in earl grey tea contain antioxidants that help protect your body from being damaged by harmful free radicals. The oils also contain D-Limonene, a compound that stimulates the autophagy processes. The processes refer to a way in which your body cells cleanse themselves to ensure they continue functioning optimally while ensuring your body remains healthy.
 Caffeine and Metabolism Boost 
Research shows that the guts of earl grey tea drinkers contain high levels of Pseudobutyrivibrio bacteria, an essential compound that boosts metabolism. That's why black tea is known to be as effective as green tea when it comes to losing weight.
High-quality earl grey tea contains L-theanine, a substance that helps your mind to calm and focus, making it perfect for people who experience a dip in concentration in the afternoon. This tea can give you a caffeine boost without experiencing an energy crash you may get after drinking coffee.
Varieties of Earl Grey Tea
The original black tea is blended with bergamot oil. However, various brands have innovated different mixing techniques and formulas to produce distinctively flavored teas. Some earl varieties of tea include:
Russian Earl Grey: This tea is blended with lemongrass and pieces of citrus peel
Lady Earl Grey: This is a combination of blue cornflower blossoms and earl grey tea
Red Earl Grey: A blend of bergamot oil and rooibos (red leaves used to prepare herbal tea)
Earl Green: The tea is blended with bergamot oil and sometimes baozhong or pouchong, which are green teas
Decaf Earl Grey: The concentration of caffeine in this tea is usually less than the normal amount
Mademoiselle Grey: Lavender flavor or several species of a rose flower are blended with the tea to prepare different mixtures
Lord Grey: It is blended with rose petals and spices or other ingredients
Earl Grey Tea Caffeine Content
Like any other black tea, the levels of caffeine and calories differ depending on the kind of tea, whether they are tea bags or loose leaf tea, and the time it takes to brew the tea. A cup of black loose leaf tea prepared for one minute can contain 19 milligrams of caffeine.
However, if brewed for five minutes, caffeine levels can rise to 31 milligrams. The caffeine level can reduce by 10% if earl grey tea bags are used.
Generally, a cup of earl grey tea contains 55 – 90 milligrams of caffeine. A cup of decaffeinated tea contains 2 – 10 milligrams of caffeine.
It's crucial to point out that caffeine can block the absorption of iron in your body. You should be careful if your iron levels are low. We recommend consuming the tea an hour after eating. This will help the iron in your food to be absorbed before drinking the caffeine.
How to Brew Earl Grey Tea
It's relatively easy to brew the earl grey tea. To prepare the tea, you'll need earl grey tea leaves, a teapot, and fresh water that is at the boiling point or nearly boiling.
Some drinkers prefer pre-warming the teapot using hot water to maintain the steeping temperature. To achieve this, pour the boiling water in your teapot then wait for one minute before discarding the water.
Instructions for Brewing Earl Grey Tea
Use fresh, cold filtered water. However, spring water is usually the best.
If your earl grey comes with a black base tea, brew for an extended period, usually two to three minutes using high temperatures of between 200 and 212 degrees.
If your earl grey tea package has specific brewing instructions, follow them. However, using two grams of loose leaf tea for every cup of water is safe.
While your tea steeps, cover it to retain the heat in the steeping teapot.
Avoid over-steeping your tea. If you leave your tea to brew longer than three minutes, it will become bitter instead of stronger. If you want a stronger drink, use more tea leaves.
After the recommended brewing time has elapsed, taste your tea. Decide if you would like to continue brewing it for a while.
If you like the taste, remove the tea bag or tea leaves, add milk (optional).
Serve with a slice of lemon and sweeten up with honey or sugar.
It is important to note you can steep the most quality loose leaf teas several times to prepare many cups of tea.
Tasting Earl Grey Tea
There is something unique about the bitter, sweet, sour, and floral flavors of bergamot that blends well with a malty and full-bodied black tea. Some tea drinkers think that flavored black teas are palatable to consume while hiding some of the bitter notes present in the steeped earl grey tea leaves.
For others, flavored teas are a fun, exotic, and exciting way to explore a variety of tea flavors. However, earl grey teas have a delightful freshness and lightness as they are blended with mild citrus notes and bergamot oils.
Earl Grey Tea Storage
Black teas are shelf-stable. However, flavored teas do not have a long shelf life. Earl grey teas should be used within a maximum of 12 months. It should also be replaced after the same period if you have not consumed all the tea bags in the package you ordered.
After this period, the tea bags will start to lose their flavor and become stale. Here is how to store your tea:
Store your tea in tightly-sealed containers to prevent the air from oxidizing the tea.
Put your tea in a cool, dark area away from light, moisture, and heat to avoid degrading the tea.
Keep your tea away from other strong flavors like coffee and spices.
Do not refrigerate the tea. Instead, store it at room temperature between 15 and 20 degrees Celsius.
Earl Grey Tea Features and Considerations
Most earl grey teas have a zip of citrus, astringent taste, and a richness in flavor that is derived from the bergamot oils. However, not all teas are of high-quality. Here are the factors that will help you buy the best earl grey tea package when shopping:
Brew
When steeping black teas, ensure the water has an amber or deep red color after some minutes of brewing. Take a sip as it steeps to find out whether the flavor is strong enough for you. Consider buying another tea variety if the taste is stale or weak.
Keep in mind that it might take you some time before finding the tea you like due to the many blends available. Most blends that are made with Indian teas have malt-flavored overtones.
On the other hand, teas from China are floral, fruity, and even smoky. Once you get the right blend, stock up to enjoy it whenever you want.
Tea Bag
Mass-produced tea bags are not the best choice because they are produced using tea dust, which is the lowest tea grades. These teas lack the taste that distinguishes earl grey tea from other teas.
For this reason, look for organic, gourmet, or premium blends if you prefer the convenience of tea bags. Also, ensure the tea smells fresh and has a strong fragrance. The leaves you select should be intact and have a slight shine. When the leaves brew, check the color of the boiling water.
Region
Most brand-specific blends and regional varieties of earl grey tea provide many options. For instance, in France, the tea is blended with lavender flowers, while a smokier brew is usually preferred in the UK. So, the tea you choose will depend on your favorite flavor and what you'll want to serve your tea with.
Conclusion
Earl grey tea has a distinctive flavor that makes it a staple tea in many homes. The tea is also known to possess some health benefits for your body. We hope you will find our review informative and will help you to pick the best earl grey tea.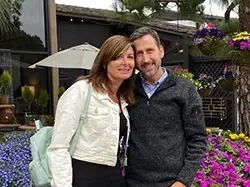 Scott is the founder of TeaMinded. He enjoys tasting and discovering teas from across the globe, with green teas and ceremonial matcha from Japan being among his favorites. He's grateful to be immersed in the tea community, always learning and sharing along the journey.