One of our ongoing goals with TeaMinded is to introduce you to a wide variety of tea merchants by providing detailed reviews (which can be especially helpful when buying tea online). I hope you find this overview of the Art of Tea useful, and also encourage you to share your own thoughts and experiences in the comments section below (including any suggestions on other tea companies you'd like to see reviewed).
Art or Tea — History & Overview
Art of Tea was founded by Steve Schwartz who also currently serves as its CEO. Based in Los Angeles, California, Art of Tea offers some of the world's highest quality and finest teas. The seeds of Art of Tea were planted in 1996, slowly growing into one of the leading providers of specialty and organic tea.
The teas are selected from premium growers directly with no middle-man involvement. These teas are crafted in the traditional ways that go back 5,000 years. This gives the experience of drinking tea like the ancient tea makers, interactive and community-focussed. Each tea bought from the Art of Tea is made with a unique and beautiful display. The teas are sourced directly from the growers, ensuring that the teas are of premium quality.
The quality and freshness of the tea is maintained due to the direct import and replenishment of the inventory the whole year round. The teas are then custom-crafted and packed by hand. On the retail front, Art of Tea caters to five-star hotels, resorts, teahouses, retail outlets and restaurants all over North America. They are well known in the industry for customizing and blending different teas to create unique blends.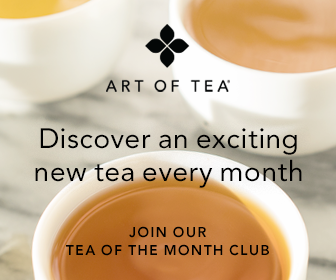 As the founder of Art of Tea, Steve Schwarz has blended teas that have won awards under the brand of Art of Tea. It's very evident that his passion takes him around the world to explore even more blends and types of teas, all the while giving lectures at World Tea Conventions (yes, admittedly, I'm a tad bit envious). I think this is one of the company's biggest points of differentiation. During his travels to India, Africa, China, Japan and the Middle East, Steve has developed good personal relationships with distributors and farmers. – which is so important.
Range of Teas Offered
Art of Tea is home to a huge range of teas and tea ware. Not only do they offer a wide variety of different teas, they also have a large stock of accessories that tea enthusiasts can use and enjoy in their everyday tea making and drinking. It stands out among the best sources for buying tea online.
Types of Teas
All these teas come in different varieties. Art of Tea has a vast number of different blends that come in each category of tea. For example, Black Tea comes in 32 different flavors, while Green Tea has 34 different varieties. With such a huge range of teas, you can enjoy a different cup of nearly tea every other day.
Art of Tea Selection
Art of Tea has a large collection of specialty teas. These "teas" are specifically designed to be herbal remedies for conditions like insomnia, stomach issues and depression. There is also a wellness tea sampler box that contains four of the most popular wellness teas offered by Art of Tea. Another specialty of this merchant is its award-winning Classic Black Tea and Ceremonial Grade Matcha Tea.
The different types of teas offered include:
Chai Tea
Matcha Powdered Green Tea
Oolong Tea
White Tea
Wellness Teas & Herbs
Specialty Teas
The Ceremonial Grade Matcha is sourced from tone of the he most prestigious regions in Japan – Ippodo. Its malty finish, color, aroma and flavor make it among the best quality Matcha teas available on the market. This tea is typically available in limited supply.
Art of Tea's Classic Black Tea has won awards for its classic aroma and taste. This tea is an infusion of the whole leaf Nilgiri tea that has been hand-blended with rich gold buds that hail from China's Yunnan province. The infusion of the two makes for a wonderful classic infusion (among my list of favorite black teas).
Custom Blending
Art of Tea has more than 150 unique tisanes and teas. Anyone wanting to enhance their experience could do so by making signature blends of their own to compliment their menu (Art of Tea offers custom blending). All the ingredients have been sourced from around the world, guaranteed to be of premium quality. With so many ingredients the possibilities of coming up with a custom blend are endless. Custom blends can be purchased for iced, loose leaf (and, yikes…bagged teas…if that's your thing).
Training in the Art of Tea-Making
Art of Tea also offers training programs that are exclusively designed for restaurants and hotels that want to excel in the art of tea making and service. For every restaurant/hotel, a unique program is designed to train multiple departments. This program educates the staff in ways that are fun and educational. Art of Tea also has programs that cater to individuals who want to learn more about tea and tea making. They even recently held an exclusive tasting event for tea bloggers, which is great to see their commitment to education and building a community of tea enthusiasts. These types of programs are specifically designed for those who are passionate about the Art of Tea, or ant to learn more.
Accessories
Apart from the huge tea collection, the merchant's teaware selection is impressive, and most importantly – of high quality. A lot of these items have been imported from China and Japan, birthplaces of tea. From teapots with built-in infusers to the unique Eva Solo, Bodums and Finums, glassware and Tetsubin, Art of Tea has cups and kyusu cups from Japan as well. For example, a full set is available for only $45 (at the time this post was published) which is a bargain when compared to other websites.
Art of Tea Teaware:
Iced Tea Pitchers
Professional Tasting Set
Complete Matcha Set
On-the-Go Travel Tea Ware & Tea Makers
Storage Containers
Tea Cups
Tea Kettles
Teapots
Pricing
Art of Tea offers its teas and teaware at affordable prices, given the quality of their products. Customers can opt to buy sample tea tins that have samples of different teas and tea blends offered by the Art of Tea. These small tins are priced at $4 to $5 per tin whereas larger orders depend on the quantity of tea being ordered. The highest quality organic teas cost around $5 per ounce while normal ones cost $2.50 per ounce (these are average price points, based on the point-in-time when this review was published).
Features of the Art of Tea Website
The website design of Art of Tea is attractive and organized, and makes buying tea online very simple. The navigation is user-friendly allowing tea consumers to browse the website easily. The menu bar makes it easy to go through the many different teas and accessories offered by the merchant.  Below is a screenshot of the website.
You can browse through the menu bar and look into what the merchant has to offer, from teas to teaware and gifts. There is also a section where you can learn about the different types of teas (this is a great feature for those new to tea). There is detailed explanation of the tea, its origins and history, how and where it is grown, how it is processed and packed, and recommendations for how how to brew. This detailed information can be a good read for those interested in learning about the different kinds of teas available on the Art of Tea website.
Apart from the tea descriptions, there is also vast information about the different blends of the teas. The Art of Tea excels at blending different teas and infusing fruits and herbs with teas. These types of teas have detailed information on how they were conceived and what their benefits and features are for the customer. Other than the tea, there is detailed information on teaware.
Blogging has become an integral part of all company websites, especially ones that want to stay in touch with their customers. This way they can keep them updated on the news and views about their products and services.
Art of Tea blog posts come on a regular basis, giving information about the different events and any new blends of teas that may be coming out soon. This includes ways of making a certain type of tea, such as Ceremonial Grade Matcha Tea that has been introduced into the Art of Tea's tea line-up.
The Tea Wizard
If you are confused about the humungous amount of tea on the Art of Tea website and cannot decide which tea is best for you,you can use the 'Tea Wizard' to help you on your quest for tea. All you have to do is click on the Tea Wizard bar on the menu and you will be taken to a questionnaire page.
There will be numerous questions asking you about your taste and what you would prefer in a tea. By selecting the appropriate answers, the wizard will be able to prepare a spell that will, after answering the questionnaire, be able to show you the recommended teas most suitable for your taste and requirements. This is a pretty handy feature that can help a lot of people new to the Art of Tea and tea in general.
The Customer Service
Art of tea offers professional customer service for its visitors. There is detailed info on how to get in touch with an Art of Tea representative. There is a form that can be filled out and toll-free numbers for the visitors to call for more information. Users can subscribe on the website and manage their own account. Regular updates on any sales and new entries will be sent via email. You will be able to:
Save time by going through the checkout process quicker
Save shipping addresses
Track and view your orders in your account
In order to stay in touch with their frequent customers and to spread the word, the Art of Tea is also a part of the Facebook and Twitter social networks. This allows for more people to give their thoughts on the merchant and also for the merchant to teach others the art of tea-making.
Anyone wanting to sell tea in their own establishment can contact the Art of Tea by registering with a wholesale account. In order for you to be eligible, you need to be in a business that is either manufacturing or retailing the products that you actually want to buy. Anyone in the business that serves the public can also register for a wholesale account.
The Company's Commitment
Art of Tea is committed to provide its customers organically grown, high quality tea. The tea is bought directly from the farmers all over the world, providing for families with a fair price in developing countries. Fair working conditions are ensured as Art of Tea buys fair trade teas that have been authorized by FairTrade USA. This ensures a better life and fair wages for the tea workers from almost 11 countries across Asia, Latin America and Africa.
The merchant is committed to a practice that ensures the sustainability and wellbeing of the planet and those who work and live on it. By establishing a core set of values, the Art of Tea defines what is truly important. Every product they sell is treated as if it is their only product. Every customer is treated as if they are the only customer.
The core values of the company include:
Be Excellent, Committed and Enthusiastic
Be Humble, Grateful and Curious
Teach to Learn
Commit to Sustainable Business Practices
Build Relationships with Positive Teamwork and Mindfulness
Pursue Continuous Improvement and Innovation
Widely Manage Company Resources
The Art of Tea shows a sense of personal responsibility towards the environment, something that is evident with their commitment to practice and contribute to the sustainability of this planet.
Their standard procedures for sustainability include:
Teabags are made with biodegradable materials
Reuse of packaging material by recycling of viable business products
Say No to fossil fuels. Operating business through sustainable energy sources
Any tea that does not meet the quality standard of Art of Tea is composted onsite
Composted tea is used for soil nitrification at the workplace garden
Use of reclaimed office desks, dividers and other furnishing
Fluorescent lighting is used at the warehouses
Eco-friendly paint for buildings
All machinery and appliances are certified energy-efficient
Only biodegradable, eco-friendly cleaning products are used
All billings done electronically, no paper waste
Art of Tea is a supporter of various charitable organizations. They encourage everyone to be responsible human beings and reduce the individual and industrial impact on the world's ecosystem by reducing their carbon footprint and to be a part of the mission for a sustainable future.
Tea Packaging
Art of Tea delivers its tea in packaging that is reusable and eco-friendly. The well-designed packaging portrays the established logo of the Art of Tea. Anyone who wants specialized retail tins can ask for custom text and additional graphics to add to the custom blend.
The Art of Tea adheres to the 'eco-friendly way' and ensures that all their packaging is biodegradable and friendly to the environment. Eco-friendliness is a part of the company policy as they not only provide tea for the health of the human body but also make sure they don't ruin the health of this planet in the process. They only purchase the required materials from companies that also follow a green and eco-friendly policy. Anyone who does not fall under such regulations is not considered for partnership with the Art of Tea company.
Store Locations
Art of Tea is primarily located in Los Angeles, California, importing and wholesaling teas in the US and other parts of the world. With most consumers going digital these days, a majority of orders are placed online. However, the Art of Tea also has a toll-free number that can be used to call for placing order(s).
Conclusion
When searching on the web, you will find a large number of tea merchants offering teas and tea ware. However, the important thing to keep in mind is whether they are trustworthy. Do they provide quality products? Are they committed to selling high quality tea? And, do they treat their customers (and other stakeholders) fairly? What is their reputation in the community?
These are just some of the questions that you should be asking yourself when searching for a reputable tea merchant. It is important that you buy from a reliable tea vendor if you want to ensure that what you are getting is actually worth the money, and also beneficial for your health.
Art of Tea is a tea merchant that has proven to be not only worthy of trust but also worthy of being one of the best in the art of tea making. Not only do they provide a wide range of teas, but you can also get tea accessories to guarantee a quality tea brewing and drinking experience.
Photos copyright: Art of Tea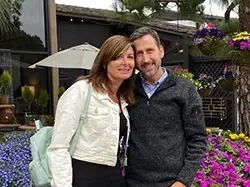 Scott is the founder of TeaMinded. He enjoys tasting and discovering teas from across the globe, with green teas and ceremonial matcha from Japan being among his favorites. He's grateful to be immersed in the tea community, always learning and sharing along the journey.