When searching for a gift to give to someone who loves tea, sometimes it can be overwhelming. Do they normally buy gadgets for themselves? Are they looking to try new flavors? Are they interested in the history of tea? To help you determine what to get your tea-loving friend or family member, here's our list of the 22 best gifts for tea lovers.
Best Gifts for Tea Lovers
In order to make this tea gift list as simple as possible, we have separated our recommendations into different categories. From tea kettles to on-the-go mugs to books, here's our list of the best gifts for tea lovers.
Which Tea Lover Gift to Choose?
There are a lot of different types of tea lovers out there, separating them into categories is difficult but we can try.
If your tea-loving friend is the kind of person who delights in trying out different teas all the time, consider our list of unique teas. Our selection of books about tea is also a good option, so they can learn more about different tea styles. They will also need storage to organize the different types of teas they will be keeping around the house.
Someone interested in perfecting their tea brewing style at home would love upgraded gear like a new tea kettle or infuser.
A commuting tea lover always appreciates a gift that will keep their beverage of choice warm when they're on the go.
If entertaining is high on their tea priorities, a new teapot or a teacup serving set would be a great gift.
Best Kettles for Tea Lovers 
Fellow Stagg EKG Electric Pour-over Kettle
The beautiful and powerful Fellow Stagg EKG electric tea kettle heats water extremely fast with a 1200 watt quick heating implement. Exact temperature can be set at 1-degree intervals in both Fahrenheit and Celsius, and the "hold" setting can keep your water at the desired temperature for up to sixty minutes. The pour-over gooseneck design helps control the pouring of water over tea leaves or into a teacup.
Another electric gooseneck tea kettle, this variable temperature kettle from Bonavita has similar features to the Fellow Stagg EKG. They both have a powerful quick heating implement, temperature control, and a hold setting, but very different aesthetic designs. The Fellow kettle also has an all-metal body, whereas the Bonavita body includes plastic.
Queen Sense Electric Kettle
The Queen Sense Electric Kettle has six different temperature settings, a fast heating implement, and looks beautiful with its 304 stainless steel and borosilicate glass construction. It also boasts a 12-hour keep warm function and a free replacement policy.
Best Tea Storage
Tall Black Ultraviolet Refillable Infinity Jars
For loose-leaf tea, sealed canisters will help keep the leaves fresh for longer than letting them sit in a bag. Infinity Jars are airtight and made of ultraviolet blocking glass to help preserve leaves.
YouCopia Tea Bag Organizer
For the tea lover who has an assortment of tea bags, the YouCopia Tea Bag Organizer separates different bags in a handy vertical tea storage solution. It holds over a hundred bags and is made of BPA-free plastic.
Best Tea Strainers and Infusers
Finum Reusable Stainless Steel Infusing Mesh Brewing Basket
Finum has made a reusable infusing brewing basket made out of stainless-steel micro-mesh. The frame is heat-resistant so it can be removed from the glass or pot without waiting for it to cool down, and the included lid can be used as a drip-catcher. This infuser and mesh brewing basket is dishwasher safe and can be purchased in multiple sizes to fit in either a cup or teapot.
ForLife Brew-in-Mug Extra-Fine Tea Infuser With Lid
The ForLife Brew-in-Mug tea infuser is made out of a heavier-grade metal than the Finum basket to avoid reduce any dents or warping. The holes are a slight bit larger, which may let a small amount of tea leaves through depending on the size of the leaf and other flavorings.
Best Teapots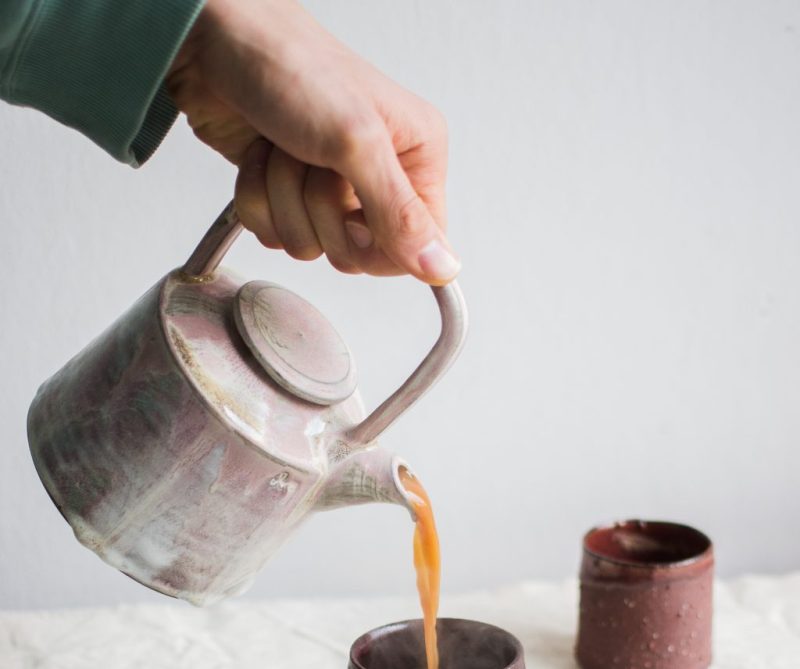 Primula Half-Moon Teapot for Flowering Tea Set
Another one of the best gifts for tea lovers is this modern half-moon glass teapot from Primula. It comes with three flowering green teas as well as an infuser. Plus, it's dishwasher safe, making it easy to clean.
Jusalpha Royal Floral Vintage Teapot
A classic floral design made of fine bone china, the Jusalpha Royal Floral Teapot is ideal for any occasion and comes in two different designs.
Hiware Glass Teapot with Removable Infuser
The Hiware Glass Teapot comes with its own stainless steel infuser. It is hand made out of heat resistant borosilicate glass and has a non-dripping spout.
Best Gaiwans
Yixing Kungfu Tea Bowl Classic Gaiwan Cup
The outside of the Kungfu Classic Gaiwan Cup is slightly rough in order to keep a good grip on the cup, but the inside is a smooth white ceramic to aid in brewing and cleaning. It is heat resistant, microwave, and dishwasher safe.
Porcelain Blue & White Tea Set for One from Bamboo Mist Tea
This porcelain blue and white gaiwan is a slightly different design with a pour spout that can help filter the tea leaves. It comes with a matching teacup, but should brew enough for two cups.
Best Teacups and Mugs
BTäT Tea Cups and Saucers Set of 6
A set of bone china teacups and saucers makes a lasting impression when entertaining. This lovely six-piece floral designed teacup and saucer set is dishwasher safe, but not recommended for the microwave.
Sweese Porcelain Tea Mug with Infuser and Lid
When tea lovers are looking for a quick and easy way to pour a cup, a great idea is a combined tea infuser and tea mug. This Sweese porcelain tea mug includes its own infuser and lid, and also comes in many different designs and colors.
Best Tea on the Go Mugs
Zojirushi Stainless Steel Mug
The Zojirushi Stainless Steel Mug has an incredible 6,000+ ratings on Amazon. It is consistently viewed as one of the best insulated containers to keep hot drinks hot and cold drinks cold.
Willow & Everett 16oz Ceramic Travel Mug with Lid
This ceramic travel mug comes with its own infuser, making tea on the go easier than having to brew it beforehand and pour into a travel mug. It comes in both 12 and 16 ounce sizes.
Best Books About Tea
Tea: History, Terroirs, Varieties
This updated edition of "Tea: History, Terroirs, Varieties," the 2014 World Tea Awards recommended "World's Best Tea Book" takes the reader through the history of tea, the tea trade, different ways of preparing tea, and 15 gourmet recipes using tea.
The Art and Craft of Tea: An Enthusiast's Guide to Selecting, Brewing, and Serving Exquisite Tea
Author Joseph Wesley Uhl is your guide through the entire world of "The Art and Craft of Tea," from the way it is produced around the world to simple home preparation. Learn new and old methods of preparing different uses for tea like iced tea and cocktails, as well as blending flavors at home.
Best Unique Teas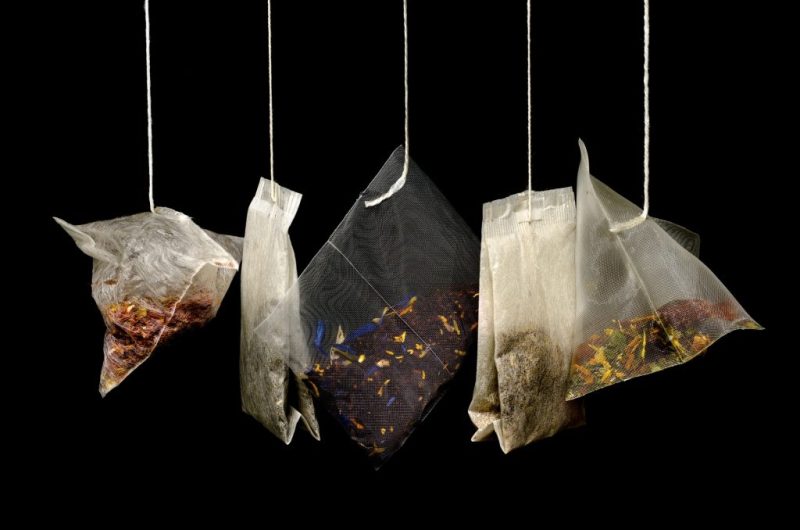 Ippodo Matcha – Rich – Ummon-no-mukashi
Ummon-no-mukashi is claimed as the highest quality of Ippodo matchas. It has a full-bodied, yet mellow sweetness.
Taiping Houkui Monkey Chief Tea – Tai Ping Hou Kui
Monkey Chief loose-leaf tea has extraordinarily large tea leaves that grow only in the yellow mountains of Taiping and Huang Shang. It is a green tea that has a unique smooth floral scent and flavor.
Kusmi Tea Prince Vladimir Russian Black Tea
The Prince Vladimir Russian Black Tea blends Ceylon and China teas. It has scents of orange, lemon, vanilla, grapefruit, and spices.
Standard Herbal Sampler Assortment Box by Tea Drops
Tea Drops creates a new tea experience by compressing tea leaves into a small drop that can be used like instant coffee. The flavors are very good, and the process is much easier than using loose-leaf tea in a diffuser.
Conclusion
Whether you're looking for unique teacups or quality kettles, there are several gifts you can give to someone who loves tea.