Problems at home, school, the workplace, or reliving negative experiences from our past can all add up to cause higher levels of stress or depression. Our day-to-day lives are full of moments that can dig inside of our heads and distract us from responsibilities, causing friction with our loved ones or even adverse health effects.
Simple additions or changes to our diet or routines can help us snap out of that funk. Drinking the best tea for stress and depression can be a great way to aid in calming you down.
Best Tea for Stress and Depression
When considering drinking tea for stress and depression, it is important to consider what benefits you are looking for. If stress is causing anxiety, a calming herbal tea may help relax you. If you are feeling sluggish and unmotivated from depression, tea with energizing properties may help to get you on your feet and move forward with the day.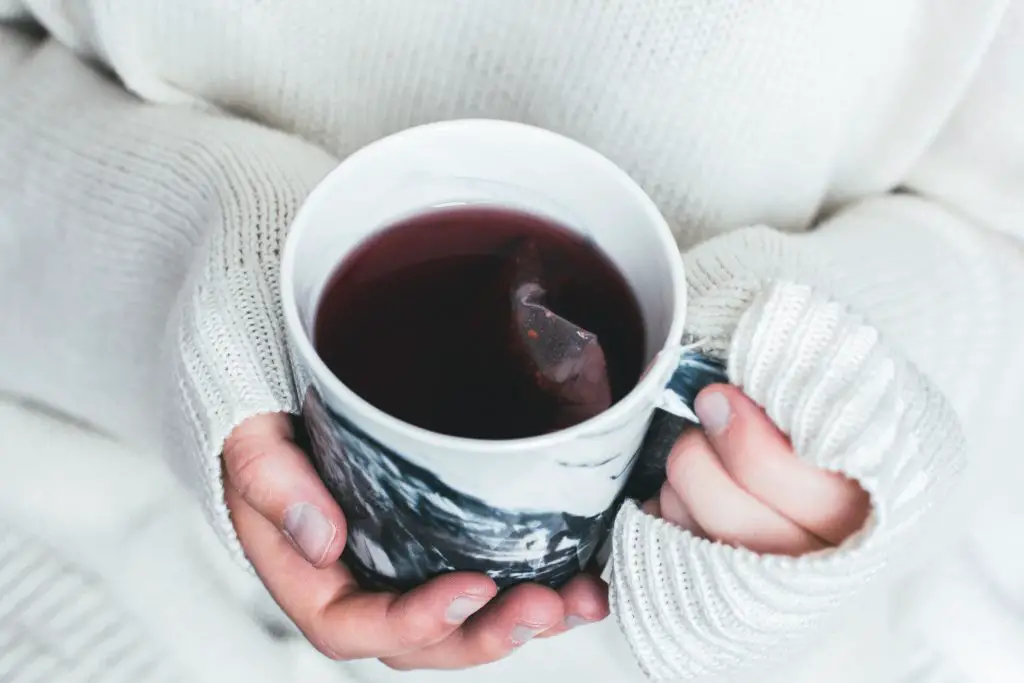 There are quite a few health benefits to drinking tea, many of which can directly correlate with maintaining mental health. Different types of teas can help in different ways, from calming effects to providing energy.
Stress and depression do not always have specific causes, but they do tend to show symptoms. Drinking tea can help mitigate those symptoms, but it is important to know what effects each tea will have. Continue reading to see what type of tea may help with your particular situation.
Brand
Best Overall
Tealyra Egyptian Chamomile
Best for the Money
U.S. Wellness Naturals Lemon Balm
Best Cheap Pick
Traditional Medicinals Nighty Night
Product



Best Overall
Brand
Tealyra Egyptian Chamomile
Product

Best for the Money
Brand
U.S. Wellness Naturals Lemon Balm
Product

Best Cheap Pick
Brand
Traditional Medicinals Nighty Night
Product

Best Overall Tea for Stress and Depression: Tealyra Egyptian Chamomile Tea
Tealyra Egyptian Chamomile Tea is an herbal tea organically grown in Egypt. The dried flowers are a bright yellow and have sweet, almost apple-like floral scent. The taste of chamomile once brewed is excellent on its own but a touch of honey may add a little life to the flavor.
Chamomile tea is made from the dried flowers of one of two plants from the Asteraceae family. The flowers look like daisies and are also used for herbal tinctures. Chamomile is full of antioxidants and is often used to treat inflammation, both internally and externally.
Studies based around chamomile focus on its calming effects, attributed to specific compounds extracted during the steeping process. One of these is a flavonoid, apigenin. Apigenin binds to benzodiazepine receptors in the brain similarly to other sedatives such as Valium.
Tealyra - Egyptian Chamomile Tea - Pure Herbal Tea...
Natural Herbal Tea - Encourages Relaxation, Mild Natural Sedative, Delicious Bedtime Tea. Natural...
Egyptian Chamomile helps to improve your sleep, it helps to promote solid, restfulness. It is a...
All-Natural. Our Egyptian Chamomile Tea has a natural sweet honey floral taste. It is pure and...
Commonly used as a sleep aid, chamomile can have a calming effect at any time of the day. When feeling too anxious or stressed out, consider pouring yourself a cup.
Tealyra takes pride in their high standard of quality. They offer direct origin true teas, organic exclusives not commonly found, and their own unique blends. Tealyra also produces excellent teaware, including their rapidTEA Maker, an excellent all-in-one infuser that is placed over a teacup or mug.
Tea Details:
Organic: Yes
Amount: 16 Ounces
Loose Leaves or Tea Bags: Loose Leaves
Packaging: Resealable Zip Pouch
Best Tea for Stress and Depression for the Money: U.S. Wellness Naturals Lemon Balm Tea
This Lemon Balm Tea from U.S. Wellness Naturals comes from the Republic of Serbia but is packaged in the United States. U.S. Wellness Naturals works closely with farmers to ensure the leaves are first flush harvest, maintaining the lea leaves' active ingredients and high essential oil content.
Lemon balm, Melissa Officinalis, is not related to lemons but is part of the mint family. Studies have shown that lemon balm tea can increase GABA levels, a neurotoxin that helps with relaxation, helping to alleviate mild to moderate anxiety symptoms. In addition, research points to reduced levels of cortisol, the human stress hormone.
Additional research articles show repeatable positive effects on the mood of test subjects as well as a reduction in the level of anxiety. 
Lemon balm tea is also naturally caffeine-free, so people who experience negative effects from caffeine do not have to worry. With these factors in mind, lemon balm tea can be an excellent choice for people suffering from stress related anxiety.
While not certified as organic, this lemon balm tea is 100% natural, manufactured without the use of pesticides or herbicides. Weeding for these crops is performed mechanically instead of chemically. The loose leaves are packed in a resealable, BPA-free pouch to prevent the leaves from increasing in oxidation.
Lemon Balm (Herbal Tea): (Melissa Officinalis...
FIRST FLUSH: When first harvested (after the winter dormant period), the plant's natural cycle...
100% NATURAL: this lemon balm was manufactured without use of pesticides or herbicides; weeded...
PRESERVED FRESHNESS: cut and sifted lemon balm leaves are packed in a resalable (BPA free) Kraft...
All U.S. Wellness Naturals products are 100% Certified Origin and imported from reputable sources in Eastern Europe. Each batch of their lemon balm tea is accompanied by a "FORM A" certificate of origin, ensuring that the leaves come from where they state they are from. Their primary source of origin is a family-run business in northern Bosnia which cultivates 100 hectares of herbs.
This herbal tea's natural oils create a lovely aroma of lemon and mint. Lemon balm tea pairs well with natural raw honey or agave nectar as a sweetener.
Tea Details:
Organic: 100% Natural
Amount: 16 Ounces
Loose Leaves or Tea Bags: Loose Leaves
Packaging: Resealable Zip Pouch
Best Cheap Tea for Stress and Depression: Traditional Medicinals Organic Nighty Night Extra Valerian Tea
Traditional Medicinals' Organic Nighty Night Extra Valerian Relaxation Tea is a blend of valerian with passionflower, lemon balm, and peppermint. The addition of the extra herbs will bolster the tea's calming properties as well as adding a touch of flavor.
Valerian root has been used since at least the 4th century to treat insomnia. Whereas the parts of chamomile and lemon balm used for tea are the leaves and flowers, the most effective part of the valerian plant is the root. 
Unlike the lightly scented flowers that the plant produces, valerian root has a strong, earthy odor reminiscent of old socks. For this reason, it can be a good idea to purchase already prepared teas made with valerian root instead of raw materials.
Similar to lemon balm, compounds in valerian root inhibit the breakdown of GABA in the brain, making it an excellent choice for helping reduce anxiety. Some herbal tea blends will combine the two in order to be more effective.
Other compounds in valerian root, in addition to being a mild sedative, can also improve the body's response to stress. Studies have shown that continued valerian intake can reduce heart pressure, heart rate, and feelings of pressure when under stress.
Traditional Medicinals is a company that cares about the natural effectiveness of its products. Their valerian tea blend is Non-GMO Project verified, all the ingredients are Certified Organic, a large amount of the ingredients are Fair Trade Certified, and it is also kosher.
The taste of Organic Nighty Night Valerian Tea has a sweetness that almost covers up a mild bitterness, but not quite. Citrus and spice are on the nose. A slight smell of valerian root is present when the package is opened, but dissipates quickly once the steeping process begins.
Tea Details:
Organic: Certified Organic
Amount: 16 Tea Bags
Loose Leaves or Tea Bags: Tea Bags
Packaging: Box
Best Tea for Depression – VAHDAM, Green Tea Leaves from Himalayas
Vahdam Green Tea Leaves are sourced from the Himalayan region in India, an area well known for the soil and climate needed to grow the world's best green tea leaves. They are hand-picked at high elevation and go through the least amount of processing possible. 
Drinking green tea has many positive benefits, from improving health to maintaining brain function. High levels of antioxidants and nutrients make green tea an excellent supplement to drink on a regular basis.
Green tea also has something else going for it, a powerful amino acid called L-theanine. This amino has a general calming effect and also slows the absorption of caffeine (which is normally present in green tea). There is evidence that L-theanine works directly on the nervous system to help reduce anxiety.
Studies have shown that older individuals who frequently consume green tea display a lower prevalence of the symptoms of depression. Animal studies suggest that consumption of green tea may increase levels of dopamine and serotonin, but this has not been proven in human trials. 
Even though the absorption of caffeine is limited by the L-theanine, it will still offer a metabolism boost.
Vahdam believes in ethical business practices, and farmers are their priority. They direct 1% of their revenue toward the education of their tea workers' children in India.
VAHDAM, Green Tea Leaves From Himalayas 170+ Cups...
HIMALAYAN GREEN TEA LEAVES - Experience the pristine taste of our Himalayan Green Tea, harvested...
DIRECTLY SOURCED FROM PREMIUM PLANTATIONS - Experience the finest Whole Loose Leaf Tea, sourced from...
A BRAND WITH A BILLION DREAMS - VAHDAM India is one of India's largest digitally native, global...
The tea leaves that Vahdam sources are taken directly from harvest to their tea facility in Delhi, India, for packaging. This ensures the freshest tea leaves possible for a company that ships worldwide. In addition, they have a full money-back guarantee.
Fresh green tea leaves are quite a bit more delicate than the herbal teas listed in this guide, so brewing is a bit different. We would recommend using the traditional Eastern method of brewing tea with the loose leaves in a pot, but a strainer can be used as well.
Full leaf green tea can be steeped multiple times; however, it is recommended that you extend the steep time when reused.
Tea Details:
Organic: 100% Natural
Amount: 9 Ounces
Loose Leaves or Tea Bags: Loose Leaves
Packaging: Resealable Zip Pouch with Extra Zipper Bag
Other Teas to Help with Stress and Depression
In addition to the benefits of the teas listed above, there are other teas with stress-reducing properties.
Peppermint Tea: Naturally caffeine free, peppermint tea contains menthol, which can help reduce your body temperature and blood pressure.
Linden Tea: An herbal mix of different flowers, roots, bark, and leaves. Linden tea mimics GABA activity, helping the body reduce stress.
Oat Straw Tea: Oat straw tea is rich in vitamin A and B complex, vitamins known to reduce anxiety.
Passion Flower Tea: Passion flower is another plant which contains chrysin, the flavone known for its anti-anxiety properties.
How Tea Helps with Stress and Depression
Many things in our daily lives can bring about stress and depression, and everyone has their own ways of dealing with them. Drinking different teas can help calm you down, lift your mood, reduce anxiety, and may be helpful in the treatment of depression. Drinking tea can be a safer and more natural solution than medication when thinking of alleviating symptoms of stress and depression.
While the benefits of drinking tea may help physiologically with stress and depression, it can also be included in daily rituals that can add a calming influence to daily life. 
Consistent actions that promote calming and positive thoughts have been shown to greatly reduce stress, levels of anxiety, and depression. Meditation is one of the recommendations commonly given to manage stress.
The process of making tea in itself can be a meditative activity. Tea ceremonies have been a staple of Eastern culture, both as a respect for tea and company, as well as bringing a meditative peace to the event. 
The tea ceremony is based around concentrating on the present moment, effectively helping to focus on the task at hand instead of every day worries.
The simple pleasure of pouring hot water over leaves and herbs, then waiting for the flavors to develop, can be a ritualistic activity in itself. Combining the preparation and drinking of tea with soothing music in the background can add to tea's calming effects. Also, try pairing a cup of tea with daily journaling or reading as another centering tactic.
Conclusion
Tea's many health benefits include calming and sedative properties that can help to even out moods and even deal with insomnia. While drinking tea may not solve all problems, it can be an effective part of a daily ritual that can help bring consistency to everyday life when combined with meditation and other contemplative practices on a regular basis.
Just like with any other new part of your life, don't expect all the benefits of drinking tea to show up all at once, it may take some time. Allow at least a few days, and possibly weeks, for the beneficial ingredients to build up in your system. If you start feeling any negative effects, switch to a different tea that emphasizes different reactions within your body.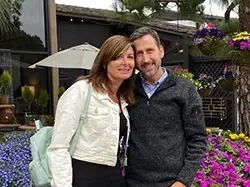 Scott is the founder of TeaMinded. He enjoys tasting and discovering teas from across the globe, with green teas and ceremonial matcha from Japan being among his favorites. He's grateful to be immersed in the tea community, always learning and sharing along the journey.