BRAND: Matcha Source  |  TEA: "Kama Matcha"  |  GRADE: Ceremonial Grade  |  ORIGIN: Japan
Preparation of Matcha Source "Kama Matcha"
I prepared this matcha using 2 chashaku scoops (roughly a teaspoon) and 3 oz of purified water at just below 180 degrees Fahrenheit (note that Matcha Source recommends a 180 degree temperature for the best matcha tea. I typically prefer the 165-170 range for high-grade matcha, but that's just a personal choice). For this review, the matcha was prepared in the traditional Japanese matcha tea ceremony fashion, sifting the matcha into a tea bowl and whisking with a chasen (bamboo whisk). I used a glass tea bowl (to better illustrate the color and nuances of the prepared matcha).
Packaging & Shipping
I ordered the "whiskit kit" from Matcha Source, which is a 3-piece set that comes with their Morning Matcha, bamboo whisk, and whisk holder (and a detailed informational guide).  Note: I upgraded to the Kama Matcha, and for the purpose of this review I'll be focussing on this matcha (rather than the accessories in the kit). Kama Matcha Ceremony Grade Matcha Tea 30g tin.
However, I'm including some photos of the packaging for reference, and I can report that the ordering process was easy and intuitive. Standard shipping brought the package to my doorstep in 2 business days (likely due to the fact that I reside in the same state).  I also received timely confirmation emails from Matcha Source regarding the order and shipping details.
MATCHA SOURCE – KAMA MATCHA REVIEW
Tasting Notes:
What I noticed immediately, on first sip, is the smoothness of this Matcha. Behind the taste alone, this smooth characteristic applies to the mouth feel as well…perhaps best described as "velvety-like" on the tongue and back of my throat (which surprised me a bit, as this is not always as noticeable with matcha). A lot of the matchas I've sampled over the years have a slight bitterness or astringency, which is sometimes a distinctive flavor profile of matcha. This isn't the case here (at least not with my palate). I also would describe the flavor as complex — mostly because of the hint of sweetness that I tasted, combined with noticeable undertones of grassy and earthy flavors.
I will say that I'm using the the term "sweetness" very carefully here. If you are new to matcha, you might not think of sweetness as a flavor characteristic. However, I drink a lot of matcha (admittedly, I'm a bit obsessed), and I definitely noticed a very distinctive (yet not overpowering) sweetness with this matcha. I first detected it with the aroma, prior to preparation. This sweetness comes across in both aroma and taste (however, it's much more prominent with the aroma). I also want to be clear that this Kama Matcha is very well balanced. The sweetness characteristic is not over powering at all…just a very nice and noticeable hint.
When dry (prior to adding water), Kama Matcha has a very vibrant green color. This is a distinction of high-quality matcha (vs. lower grades that may be a bit duller, brownish in color, or not as bright green). Once prepared and whisked, the matcha provided a very nice foam and creamy taste.
Matcha Source has produced a detailed guide to matcha, which includes an overview of matcha, preparation steps, health benefits, recipes and more.  It's nicely illustrated, and came packaged with the whiskit kit.
Overall, this high-grade matcha provided a very pleasant drinking experience…from first sip to last, all the way through. I enjoyed two sessions, one bowl prepared THIN style, and the other THICK style. The tastes described above were obviously more subtle in the thin style, but the smoothness and balanced flavor came across in both styles of preparation. I really enjoy this Kama Matcha, and will be adding it into my morning matcha ritual.
I hope you find this review of Matcha Source's Kama Matcha hepful. I encourage you to check out the Matcha Source website by clicking the banner below, where you can browse the variety of their matcha offerings, view the blog or follow along on their social channels.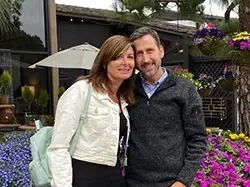 Scott is the founder of TeaMinded. He enjoys tasting and discovering teas from across the globe, with green teas and ceremonial matcha from Japan being among his favorites. He's grateful to be immersed in the tea community, always learning and sharing along the journey.