If you buy something through a link in our posts, we may get a small share of the sale.
Last Updated on October 7, 2022 by Scott
Brewing tea requires hot water, tea, and something to place all of this into in order to steep; to let hot water extract the flavor, aroma, and nutrients from the tea leaves. While any pot would do the trick, a teapot made just for the purpose of steeping will bring about the best results and best-tasting tea.
Teapots are only meant for steeping tea, not for heating water. To heat water for tea, it is recommended to use a tea kettle, a piece of teaware that is made to sit over direct flame or other high heat sources. Most teapots are made of materials that do not play well with fire.
There are many different styles of teapots available, and each of them is meant for specific purposes. Some teas require hotter steeping temperatures, and other teas will taste better when steeped at a lower temperature. With all the different teapot materials, shapes, and aesthetics, which is the best teapot for you?
Top Teapot Reviews
While these recommendations comment on the quality of the teapots listed, be conscious of the type of tea that will be brewed in them. There may be a better teapot for your particular tea, and different types of teapots will be listed after the main reviews.
Brand
Best Overall
FORLIFE Curve Teapot
Best for the Money
Hiware Glass Teapot with Removable Infuser
Best Cheap Pick
Update International Gooseneck Teapot
Product



Volume
1000ml (Approximately 34 Ounces)
Best Overall
Product

Best for the Money
Brand
Hiware Glass Teapot with Removable Infuser
Product

Volume
1000ml (Approximately 34 Ounces)
Best Cheap Pick
Brand
Update International Gooseneck Teapot
Product

Best Overall Teapot: FORLIFE Curve Teapot with Infuser
Available in a multitude of different colors, the FORLIFE Curve Teapot has an adorable round shape that would look great on display in most kitchens. From a classic white to modern lime, even a pale turquoise, there is a color available to match any decor.
Made from lead-free ceramic, the curve teapot pairs well with any type of tea. The inside is glazed, preventing oils and flavors of past teas from soaking into the teapot. While this "aging" process is desirable when staying with one family of teas, people who switch their tea flavors regularly will need a versatile pot that can be used, for example,  with black tea one day and white tea the next.
The size of this teapot is just about perfect for one person. At 24 ounces, it will brew approximately four small teacups, or two large mugs full of tea. When brewing too much tea at once, it is very easy to over-extract tea leaves when trying to infuse enough flavor into that much water.
The thickness of the material used, in this case, ceramic will affect the heat retention of a teapot. The Curve Teapot has walls that are thick enough to retain heat and avoid cracking. It is also thin enough to avoid being too heavy, which can make pouring difficult. The ceramic construction of this teapot also makes it dishwasher safe.
The spout shape is oval instead of round. An oval spout shape will provide a more direct pour, helping to avoid spillage or splattering. The top of the spout is also at the same level as the lid, ensuring that water will not spill out of the spout if the teapot is filled to the top.
Included with the FORLIFE Curve Teapot is an extra-fine 0.3-mm stainless steel tea infuser. The size and fit of this infuser are designed specifically for the Curve Teapot, making sure that it not only fits comfortably inside the teapot itself but also that the lid of the teapot sits properly on top.
The mesh used on the stainless steel infuser is a fairly tight weave, which will work well with fine leaves, herbs, or flowers. Powdery herbs or dusty tea fannings will get through the mesh, so in these cases, it would be recommended to use a fabric sachet (think of the classic tea bag) instead. There is also a handle on the edge of the infuser to make it easier to remove after steeping is complete.
Teapot Details:
Material: Ceramic
Recommended Types of Teas: All
Teapot Volume: 24 Ounces
Dishwasher Safe: Yes
Infuser Included: Yes
Best Teapot for the Money: Hiware Glass Teapot with Removable Infuser
The Hiware Glass Teapot is a high-quality glass teapot that includes its own infuser. A glass teapot is an excellent choice when considering brewing different types of teas.
Similar to glazed ceramic, its surface is inert, ensuring that flavors from previously brewed teas will not mix into the next tea being brewed.
One advantage that this glass teapot has over ceramic offerings is that you can see through the glass, whereas ceramic is opaque. Not only does this make for a unique display, especially with the included infuser installed, in the kitchen or dining room, but it also has a practical purpose.
When you can view the tea infusion process, it is both a beautiful event and you can also see the point where the tea has reached the desired color.
Unique from the majority of teapots available, this teapot can be used as a tea kettle to heat water on a stovetop or microwave. It is hand-crafted out of borosilicate glass, a material with excellent heat resistance that has long been used in cooking and baking wares. If used to heat water in the microwave, be sure to remove all metal parts like the infuser and lid.
Sale
Hiware 1000ml Glass Teapot with Removable Infuser,...
This teapot is completely hand crafted, made from heat resistant borosilicate glass, specially...
Removable high-grade 18/10 stainless steel mesh infuser filter for loose teas or blooming teas, the...
This beautiful teapot can be placed directly in the microwave oven or on either gas or electric...
The shape of this teapot, since it can be used on a stovetop, is focused toward the flat bottom. This creates a stable base so tipping over is not a concern. The handle is ergonomically shaped and should not get too hot, making carrying and pouring much easier. With the larger volume of hot water, this can hold, that will come in very handy.
The infuser included in the Hiware Teapot, just as the ceramic offering above, is sized perfectly to sit in the teapot and will not interfere with the way the lid fits. 
It is made out of high-grade 18/10 stainless steel and has a fine mesh suitable for smaller tea leaves as well as herbal infusions down to a certain level. Smaller debris and tea fannings will still be able to pass through the infuser mesh.
While this teapot is advertised as dishwasher safe (top rack only), glass does have a tendency to pick up stains that a dishwasher will not always remove. And because it is glass, one of the drawbacks is that all stains, on the inside and out, are visible. It is recommended to hand clean this glass teapot on a regular basis.
The Hiware Glass Teapot is the only teapot in our list to offer a 2-year guarantee.
Teapot Details:
Material: Glass
Recommended Types of Teas: All
Teapot Volume: 1000ml (Approximately 34 Ounces)
Dishwasher Safe: Top Rack Only
Infuser Included: Yes
Best Cheap Teapot: Update International Gooseneck Teapot
When thinking of cheap teapots, it is hard to ignore the small stainless steel teapots normally seen at 24-hour diners and Asian restaurants. This 10 oz Gooseneck Teapot is one such example of an inexpensive tool that does the job.
Made out of 18/8 stainless steel, this teapot is small but mighty. With larger stainless steel teapots it is recommended that you preheat them before steeping, but considering most people will only get one cup of tea out of this teapot, it is not necessary.
The small size may not work for some people who plan on serving tea to a group of guests, but for one person who just wants a cup to settle in for the night, 10 ounces is plenty. With one tea bag or a half-filled ball infuser, one could easily steep a second cup as well.
The lid is attached with a hinge to the body of the teapot and cannot be removed. Considering the small size and lightweight of the lid this can be a good thing since it could be very easily lost. 
Sale
The handle is hollow and there are reports that it can retain a lot of heat. Be careful when using very hot water for your steeped tea and consider using a tea towel to protect your hand while pouring.
Since this stainless steel teapot does not have an included infuser nor an integrated filter, it is recommended that you purchase a separate infuser or use tea bags. Loose leaf tea could be steeped directly in the teapot, but to keep them out of the final cup, the brew should be poured through cheesecloth or a coffee filter.
One of the drawbacks of inexpensive teapots like these is that the build quality is not very consistent. There have been mentions of welding seams being visible at the stem and handle joints, and it is always recommended that the inside is thoroughly cleaned before brewing tea for the first time in them.
Teapot Details:
Material: Stainless Steel
Recommended Types of Teas: Black Tea or Dark Oolong
Teapot Volume: 10 Ounces
Dishwasher Safe: Not Recommended
Infuser Included: No
Best Unique Teapot – Porcelain Rose Teapot and Teacup For One
As a cute addition to any tea aficionado's collection, this small Porcelain Rose Teapot and Teacup set is a beautiful way to both steep and serve tea. It comes with a teapot, teacup, and saucer that stack on top of each other. The matching rose design brings the entire set together.
Although this teapot and teacup set may look like it is only for display, the design has been popular for quite a number of years as an efficient way to both heat the teacup and also keep storage space down to a minimum. 
The heat coming off of the teapot part of the set will warm the teacup, helping to keep the temperature of the tea constant after pouring.
Porcelain is a very popular material for ornately decorated teapots. The material does not absorb flavor and gives off a very delicate appearance. Unfortunately, because porcelain can be very thin, it is also fragile. The porcelain on this teapot is a bit thicker, helping to make it more durable.
Because of the thicker walls, heat retention is very good in this teapot set. It will definitely hold enough heat in to keep one cup of water at the correct temperature for steeping.
An infuser is not included in this teapot set, so a separate one should be purchased. The small opening at the top of the teapot is most likely too small for a basket filter to fit, so tea bags or a tea ball style infuser are recommended.
Since the teapot, teacup, and saucer are made of porcelain, this set is not dishwasher safe. Always clean the porcelain by hand to avoid breakage and to wipe away any tea stains.
Overall, this tea set has not only a unique shape but also a beautiful rose design that matches every piece. With its small size one set will not be able to serve tea for a group, but consider purchasing multiple teapot sets so that everyone can have their own at the table.
Teapot Details:
Material: Porcelain
Recommended Types of Teas: All
Teapot Volume: 2 Cups
Dishwasher Safe: Hand Wash Only
Infuser Included: No
Types of Teapots
There are many different types of teapots, but the most important aspect is the material that the teapot is made from. Some materials are better than others for different purposes.
Glass Teapots
Glass teapots have the unique ability to show the tea blooming as it steeps. For specific teas called "blooming teas," which bloom into a beautiful flower or other shapes, a glass teapot is almost a necessity. It is also possible to see the color of the steeping tea as it develops, helping show when it is time to stop the steep.
The inert and smooth properties of glass allow it to be a good all-around choice for almost any tea.
While glass teapots are easy to clean, they also have a tendency to stain. Oil and soap residue can linger, so hand washing is recommended.
Advantages of Glass Teapots
Inert – Doesn't affect the taste
Does not absorb flavors
Transparent, able to view contents
Microwave safe
Easy to clean
Disadvantages of Glass Teapots
Fragile
Doesn't retain heat well – better for quick extractions like blooming teas and whole leaf
Ceramic Teapots
Another good all-around choice for different teas, ceramic teapots are a bit sturdier than glass teapots and share many of the same advantages. As long as the inside of the teapot is glazed, flavors from different tea families will not be retained, so many types of teas can be brewed one after the other.
Advantages of Ceramic Teapots
High heat retention
Will not absorb flavors as long as they are fully glazed
Possible to create in many colors
Normally dishwasher safe
Disadvantages of Ceramic Teapots
Fragile, but more durable than glass
Stainless Steel Teapots
Presenting another aesthetic, stainless steel teapots can add a shiny, modern look to a kitchen where metal like chrome is the dominant accent. More importantly, stainless steel is a versatile material for teapots. Its inert nature, similar to glass and glazed ceramic, will not impart any unwanted flavors to brewing tea.
One of the odd properties of stainless steel is that it absorbs heat quickly, but is not very good at retaining it. For this reason, it is recommended that stainless steel teapots are pre-heated with hot water (and that water discarded) before steeping.
Advantages of Stainless Steel Teapots
Cost-effective
Inert
Does not absorb flavors
Durable
Easy to clean
Disadvantages of Stainless Steel Teapots
Needs to be preheated for heat retention
Cast Iron Teapots
With bold, ornate designs and an old-world look, cast iron teapots definitely make a statement in a traditional setting.
Cast iron is known for its very high heat retention, and as such can be an excellent choice for black teas or strong oolong. When preheated, cast iron teapots can hold a high temperature for up to an hour.
There are two main forms of cast iron teapots, enamel (tetsu kyusu) and non-enamel (tetsubin). The surface of enamel teapots will be similar to ceramic in that it will not save or impart flavor, but non-enamel teapots can absorb oils and the taste of tea. If using a tetsubin teapot, stay within the same tea family.
Advantages of Cast Iron Teapots
Good heat retention – excellent if pre-heated.
Aesthetics/decorative
Easy to clean, just rinse
Adds iron if not enamel-coated
Very durable
Disadvantages of Cast Iron Teapots
Heavy
May rust if not cared for properly. Dry immediately – rub cleaned rust areas with tea leaves. Tannins from the tea will coat the surface
Added iron may affect the taste
If not enamel-coated, may absorb flavor
Clay Teapots (Yixing Teapots)
The traditional Chinese yixing teapots, traditionally made of yixing clay, are an excellent choice when brewing black, oolong, and aged pu-erh tea. The high tannin level of these teas soak into the clay surface and add new character to each successive pot of tea. 
However, because this "tea memory" will last from steep to steep, it is very important to stay with the same family of tea every time a pot is brewed.
Yixing teapots are often used in tea ceremonies and, when matched with ceremonial accessories such as traditional teacups and tea pets, can make for an impressive presentation.
Advantages of Yixing Teapots
High heat retention
Absorbs flavors and can add character to future brews
Quick rinse for cleaning
Often have holes in spout to filter loose leaves
Disadvantages of Yixing Teapots
Absorbs flavors, always use the same tea, or at the least, the same tea family
Choosing the Best Teapot
With so many different teapot options, it is important to narrow down the type of teapot based on what it will be used for. Size, the type of tea being used, design of the pot, or even the way it will fit with kitchen decor are all things to consider.
Teapot Size
The size of the teapot should be the primary concern. Will the teapot be used for tea parties, where four or more cups of tea may need to be brewed at a time? Or will it just be for personal use, where maybe one or two cups are all that is needed? 
Glass and ceramic teapots are generally good choices when looking for a larger volume, where clay or cast iron work well in smaller sizes.
Tea Leaves Used in the Teapot
The type of tea or tea leaves is also very important when considering which is the best teapot to purchase. Glass, ceramic, and stainless steel are all good all-around teapots for different types of leaves. 
Darker tea leaves require a higher sustained temperature, so yixing and cast iron work well with their high heat retention.
Teapot Design
Teapots have different designs, and while it may be a matter of opinion, some work better than others.
Teapots all have an opening and lid to add leaves and water. Be sure that the opening is large enough to comfortably insert an infuser if using one, and also to wash the inside. The lid should fit snug and not fall off when the teapot is tipped while pouring. The spout should be level with or above the rim so water does not pour out when the teapot is filled.
The handle of a teapot will be one of the places most often touched. For it to be comfortable in the hand, knuckles should not be touching the body of the teapot when the handle is gripped. This can cause burns from the hot teapot wall. A heat resistant handle is a definite bonus.
Does the teapot come with added accessories? An included infuser made specifically for that pot is a welcome addition. Sometimes tea infusers purchased by themselves will not fit exactly in a new teapot.
Aside from all other design questions, something important to consider: does the teapot look good? Sometimes, no matter how well a teapot works, it is common to use one that is more visually attractive.
Conclusion
With all the different types of teapots available, it can be difficult to choose one for use at home. Some tea drinkers collect many teapots and use them with different types of tea, or save teapot sets for special occasions.
Whenever considering the purchase of a teapot, start with the purpose of the pot and go from there. It is much easier to select a pot based on your existing tea routine, adding to the entire experience while enjoying a brew made in the proper vessel.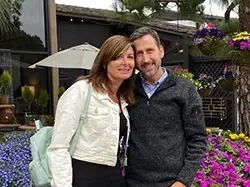 Scott is the founder of TeaMinded. He enjoys tasting and discovering teas from across the globe, with green teas and ceremonial matcha from Japan being among his favorites. He's grateful to be immersed in the tea community, always learning and sharing along the journey.