If you buy something through a link in our posts, we may get a small share of the sale.
There are many organic tea brands to choose from, and sometimes it can be hard to decide which brands to try. The best organic tea brands exhibit a combination of flavorful tea leaves while upholding environmental and social responsibility.
The Best Organic Tea Brands
When it comes to the best organic tea brands, there are several options to select from. We've gone through and highlighted the noteworthy one, which range from high-end to budget-friendly.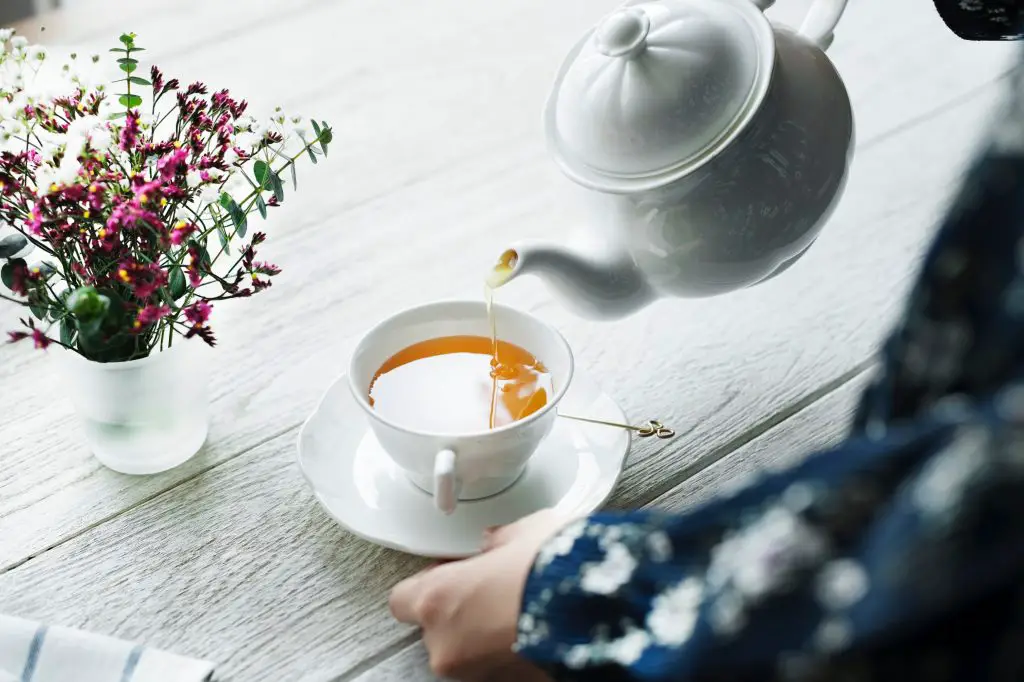 Rishi Tea
Rishi Tea is a direct trade importer of organic loose teas with their headquarters in Milwaukee, WI. They cultivate relationships directly with tea growers worldwide, focusing on importing tea leaves from ecologically sustainable farms.
The buyers from Rishi personally travel all over the world to deal directly with farmers. Cutting out additional steps in the supply chain helps insure that Rishi's teas are received with the high standards that they request from all suppliers. Direct trade is the foundation of their quality control and social responsibility practices.
95% of the ingredients that Rishi imports are certified organic. The small amount of non-certified teas and herbs come from countries where organic certification is untenable for smaller producers, and in those cases Rishi themselves verify that the teas are of high quality and safe for consumer use.
Rishi's teas span across the full range of worldwide leaves. Many of their organic teas available for sale are pure teas such as oolong, green tea, white tea, and black tea. They produce blends as well like earl grey and english breakfast, often with other flowers or herbs added to extend the flavor range.
If you're looking for a good flavor to start with, try their Organic Earl Grey Loose Leaf Tea. Rishi combines the sweet caramel flavors from Dianhong black tea with the fruity flavors from Thai black tea to create their unique take on Earl Grey tea.
Tea Forte
Another company that prides itself in directly working with organic tea growers, Tea Forte focuses on diverse and subtle flavors in their luxury tea blends.
Their tea blends have been winning awards since 2011, starting with their Blueberry Merlot (winner of the Best Herbal Tea at the North American Tea Championships) and most recently the Strawberry Hibiscus (2019 Bronze Medal at the Global Tea Championships).
Tea Forte's teas are USDA Certified Organic and presented in a trademarked pyramid-shaped silk tea bag. This unique design allows Tea Forte to use whole leaf teas since the pyramid shape will allow the organic tea leaves to expand while steeping.
The company was founded by Peter Hewitt, a product designer, whose design background can be seen in not only the pyramid tea bag, but also in the Tea Forte line of teaware. They have won packaging awards for design with products such as the Cafe Cup and the Tea Over Ice tea pitcher set.
Art of Tea
Art of Tea is a tea importer based out of Los Angeles, founded by Steve Schwartz. Their organic teas are hand blended and custom crafted, as well as packed by hand. Mr. Schwartz has been called the "Master Tea Blender," and from his wonderful organic tea blends it is easy to see why.
As with other organic tea brands, Art of Tea is a direct importer of their organic loose leaf teas. They purchase their tea directly from the farmers and co-ops, ensuring the excellent quality of the tea leaves as well as offering fair market value. Fair trade teas, authorized by Transfair USA, also make up some of the teas and botanicals that they offer.
Environmental responsibility is an important part of Art of Tea's philosophy. They focus on on-site recycling, composting, energy efficiency, and sustainable energy sources in their business operations. The tea bags and packaging are all reusable, recyclable, or biodegradable.
Art of Tea also gives back to the community. They support charitable organizations, environmental and educational programs, and encourages both individuals and corporations to reduce their carbon footprint for a sustainable future.
If you're looking for an organic tea that will work well as hot or iced, try Tin Artisan's Green Pomegranate Organic Green Loose Leaf Tea. It's fruity flavor profile contains both sweet and tart notes. Tin Artisan has added rosehips as an ingredient in this tea, giving it some added health benefits. There is some caffeine in this, so avoid drinking it before going to bed.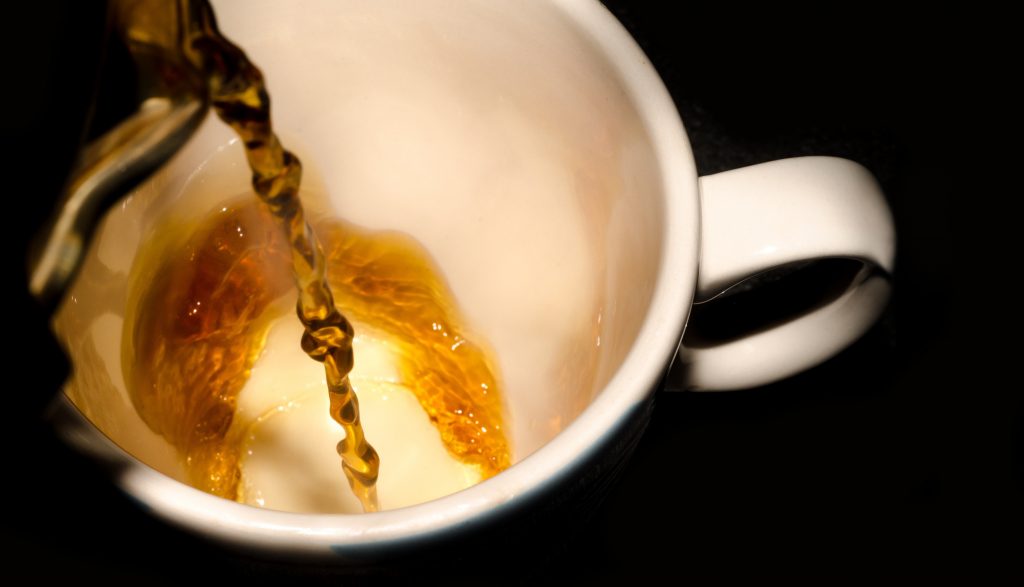 TeaVivre
The founder of TeaVivre, Angel Chen, explores different regions and farms in China looking for the best possible organic tea leaves. Her personal dedication to finding the highest quality product has led to numerous awards for their teas since the company was established in 2011.
"The finest teas are produced in China.
Many known brands buy tea from wholesalers,
Mark their own label atop,
and sell abroad.
The grower is not recognized,
While the brand makes great sales with widespread advertisement.
I don't want to be like these brands.
I only want to bring you the finest teas I experience."

– Angel Chen, Founder and Tea Product Manager, TeaVivre
TeaVivre takes food safety very seriously. They have attained organic certification from the United States Department of Agriculture National Organic Program (USDA – NOP) and European Union Organic Standards (EU).
Each organic tea that TeaVivre produces has a long list of facts about that particular tea leaf. The specific origin, season, harvest date, caffeine content, and even plucking standard are all listed, as well as the type of bush the leaves come from. Aroma, taste, and final tea color are described with very good detail.
Ms. Chen also includes a personal quote for each tea they sell. As an example, for the Organic Superfine Dragon Well Long Jing Green Tea, Ms. Chen states, "A quality organic tea with a beautiful shape and a delicate sweet taste. Enjoy this Long Jing tea every day to feel relaxed and refreshed."
Teatulia
The Teatulia story starts with a barren swath of land in the Tetulia region of Northern Bangladesh. This area, located between Assam and Darjeeling, had never grown tea leaves before. It has now been turned into a 3,000+ acre co-op made up of farmland and organic tea gardens.
As they own their own farms, Teatulia can consistently produce single-garden direct organic teas. There is never any question about the quality or price, and they do not have to worry about worker conditions halfway around the world.
The tea garden creates jobs for local residents in an impoverished region of Bangladesh. Teatulia teaches organic farming and has other educational programs as well. All tea sales help to support the cooperative, continuing the cycle of employment and empowerment.
The packaging for Teatulia tea is made from post-consumer waste which is recyclable and compostable. The tea bags are very simple and stripped down, without any staples or excess string that would create additional waste. They have enough space that the whole-leaf tea has room to expand.
Teatulia is Certified USDA Organic, a certified B Corporation, and also certified by the Rainforest Alliance.
For an organic, full bodied tea, Teatulia's Masala Chai Tea is a great option. This black tea includes traditional Indian spices and is also lower in caffeine than typical black teas.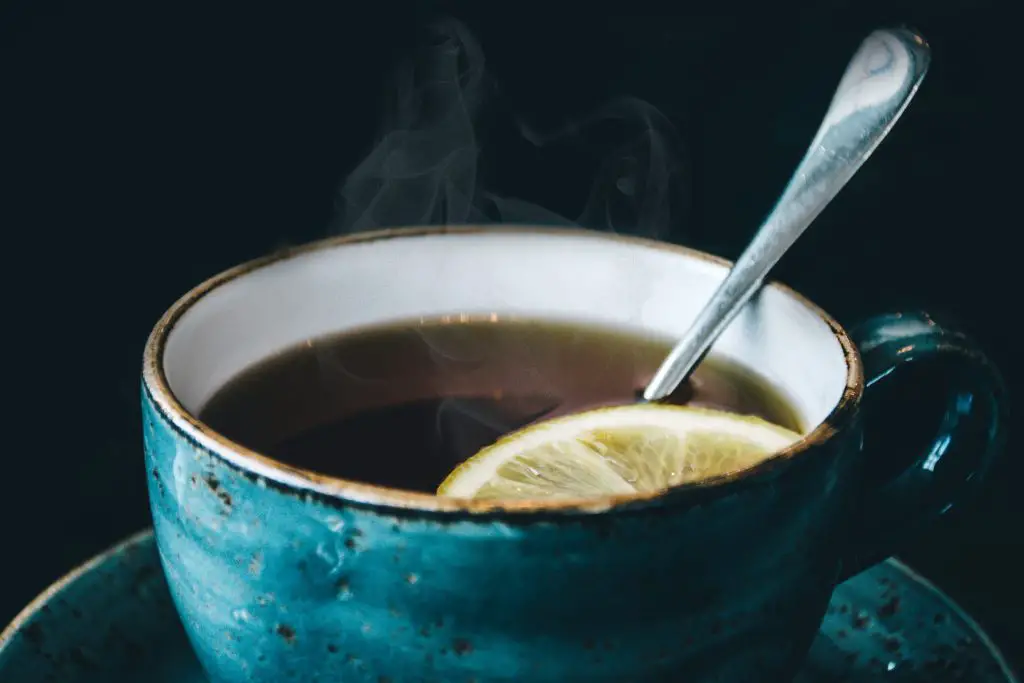 Stash Tea
While Stash is not generally known as an organic tea brand, their products are all-natural and they have a large number of organic teas that they produce. Stash does make a point to keep any GMO sources out of your tea – everything that steeps in the cup is Non-GMO Project Verified.
Teas are not genetically modified plants, but there is a possibility that some of the other ingredients that go into tea blends could have GMO sources. Stash guarantees that every component is GMO-free. Their tea bags are made from sustainable natural fiber and non-GMO cotton string.
Stash is a certified B Corp. This means they meet the B Lab's strict standards of environmental and social performance, accountability, and transparency.
The organic teas that Stash produces are 100 percent natural and certified organic through the USDA and QAI. They are committed to renewable energy, purchasing green power for their manufacturing plant.
Stash's Organic Premium Green Tea is a great flavor option if you want a Japanese Style green tea. To keep the sweet flavors of the leaves, they are steam processed, which is the traditional method for making green tea.
Numi Tea
Numi prides themselves in using 100% real ingredients. From premium organic teas, to the fruits, spices and flowers used in their blends, Numi never uses anything artificial in their products.
The teas that Numi produces are made of full leaf quality (FOP grade and above) organic tea. As a higher grade than you find in most tea bags, these leaves will produce a much smoother flavor than tea steeped with fannings or tea dust. Numi's tea leaves are certified USDA Organic.
Ecological responsibility is important to Numi Tea. Their packaging is made up of innovative materials focusing on minimizing the ecological impact of waste, including the recyclable cardboard box made from 85% post-consumer waste.
They are working with a group of other companies to launch a new packaging material that would be the first home-compostable, plant based, non-GMO packaging product on the market.
While focusing on organic tea blends like Ginger Lemon and Aged Earl Grey, they also have a selection of holistic teas like bamboo, guayusa, hibiscus, and mate. Numi also makes a selection of flowering teas which blossom into bouquets when steeped in hot water.
DAVIDsTEA
What started out as a single tea store in Toronto, Canada, DAVIDsTEA has expanded to over 230 locations and serves over 100 different teas. Not all of their teas are organic, but the ones that are have been certified by Ecocert Canada. Be sure to check the packaging.
70 of DAVIDsTEA's teas are kosher teas certified by Montreal Kosher. 11 of their teas have Fair Trade USA certification.
Each tea's product page contains a list of ingredients and calls out priority allergens.
DAVIDsTEA uses full-leaf teas and whole ingredients, making their teas a little more flavorful than crushed counterparts. Their teas are generally loose-leaf so there isn't any worry about the leaves not being able to expand enough in tea bags when they are steeping in hot water.
While most of DAVIDsTEA's teas are blends, they do produce premium pure teas such as Nepal Black or Ceremonial Matcha. Their Organic Cream of Earl Grey is an excellent choice and a great example of organic loose leaf blacktea.
Each tea's product page contains a list of ingredients and calls out priority allergens.
Top Organic Tea Brand Samplers
When discovering what your favorite organic tea brand is, a good idea is to start with a sampler pack. This will offer a wide range of flavors from a tea brand, allowing the opportunity to find a tea to suit anybody's taste.
The recommended samplers below would be a good starting point for any tea enthusiast looking to find new flavors.
Brand
Best Overall
Tea Forte Chakra Organic Sampler
Best for the Money
Stash Organic Variety Pack
Best Cheap Pick
Numi's Collection Variety Pack
Product



Best Overall
Brand
Tea Forte Chakra Organic Sampler
Product

Best for the Money
Brand
Stash Organic Variety Pack
Product

Best Cheap Pick
Brand
Numi's Collection Variety Pack
Product

Best Overall Tea Brand Sampler: Tea Forte Organic Tea Sampler
When it comes to organic teas, Tea Forte produces some of the best single-leaf teas and blends. The Chakra Organic Tea Sampler includes blends inspired by masala chai tea, contained in unique silk pyramid shaped sachets.
All of the Tea Forte collections consist of organic whole leaf teas blended with aromatic fruits, flowers, herbs, and/or spices to create subtle and distinct flavors. They are presented in an elegant embossed, patterned gift box with a satin ribbon. Descriptions of the different organic tea blends are shown under the lid.
The tea flavors found in this variety pack are blended with Indian spices that have strong aromatic flavors. Overall, these scents are meant to help bring mental clarity and positivity.
Tea Forte has other variety collections you can also try out if you prefer different flavor profiles. For example, they have a dessert tea collection, a black tea collection, and an organic tea collection as well.
Tea Forte Chakra Chai Tea Presentation Box Tea...
CHAKRA CHAI TEA collection of five unique blends inspired by Masala Chai Tea: Maté Mantra Chai,...
MASALA CHAI TEA is comforting and distinctly delicious, organic whole leaf teas blended with...
DELIGHTFUL TEA GIFT SET offers a variety of premium gourmet teas, a most welcomed hostess gift or...
Tea Sampler Details:
Amount of Tea: 20 Count
Types of Teas: Maté Mantra Chai, Vanilla Veda Chai, Ginger Guru Chai, Rooibos Raja Chai, Tumeric Tantra Chai
Packaging: Presentation box
Best Organic Tea Sampler for the Money: Stash Organic Variety Pack
Stash is a well-known tea producer, available in grocery and health food stores. This Stash Organic Tea Sampler Assortment Variety Pack provides a large number of their organic teas to try out.
Stash imports teas from around the world. The selection presented here is a large collection of their 100% organic and non-gmo teas. There are three tea bags of each of the 15 natural high quality blends. All of Stash's teas are of the highest quality and contained in stay-fresh foil wrappers.
With the large number of choices in this organic tea sampler, there should be a flavor for everyone. The tea leaf types included are herbal, black, green, and white.
Stash Organic Tea Sampler - Assortment Variety...
100% ORGANIC & NON-GMO: Our certified organic tea assortment pack blended in the USA with 100%...
45 COUNT: Choose from 15 delicious & flavorful teas (3 of each). Simply excellent tea leaves from...
PREMIUM BAGGED TEA: All our teas, herbal, black, green or white are of the highest quality. For...
The Stash Organic Tea Sampler comes wrapped in an eco-friendly cotton tea bag that makes it perfect for gifting. The bag can be reused for other gifts, storing pantry items, or for displaying your Stash tea.
Tea Sampler Details:
Amount of Tea: 45 Count
Types of Teas: Sunny Dandelion Root, White Tea with Mint, Very Berry, Vanilla Honeybush, Premium Green, Rainforest Chai, Matcha Mate, Lavender Tulsi, Gold Cup Chai, Cascade Mint, Moringa Mint, Earl Grey, Chocolate Orange, Chamomile, and Breakfast Blend
Packaging: Reusable Printed Cotton Gift Bag
Best Cheap Organic Tea Sampler: Numi's Collection Variety Pack
Even though this as listed as the "cheap" selection of the best organic tea samplers, Numi's Organic Tea Collection Variety Pack shouldn't be considered as lower quality. Numi Organic is one of the premiere organic tea brands and this sampler is a great way to try them out for a small amount of money.
All of Numi's organic teas are full-leaf quality and with no tea dust. The leaves have not been ground as some other tea producers do to lower costs or increase yield. Numi does not use or artificial flavorings or fragrances in their teas.
Organic tea flavors in this sampler pack include:
Green Tea: Gunpowder Green, Jasmine Green, Toasted Rice, Maté Lemon
Black Tea: Aged Earl Grey™, Breakfast Blend, Golden Chai™
Pu∙erh Tea: Chocolate Pu∙erh
White Tea: White Rose
Herbal Teasan: Chamomile Lemon, Rooibos, Moroccan Mint, Rooibos Chai, Honeybush, Dry Desert Lime; Amber Sun Turmeric Tea
Numi Organic Tea Numi's Collection Variety Pack,...
SAMPLE OUR MOST POPULAR TEAS & TISANES: Numi's Collection variety pack allows you to sample an...
SAMPLER PACK: This assorted collection of Numi Organic Tea Blends is the perfect gift for any tea...
BAGGED TEA: Numi's organic full-leaf quality teas come in convenient tea bags for the perfect...
Numi uses premium organic teas and herbs blended with real fruits, flowers and spices. The flavor notes range from green tea scented with jasmine blossom to sweet flowers with tart lemon. With a sampler pack like this one, it is easy to mix different combinations to come up with your own unique flavors.
Tea Sampler Details:
Amount of Tea: 16 Count
Types of Teas: Green Tea, Black Tea, Pu∙erh Tea, White Tea, and Herbal Teasan
Packaging: Box
Benefits of Organic Tea
In addition to the pure taste of organic tea, there are many other benefits as well. Organic tea is better for your health, the environment, and even local economies than non-organic tea.
Organic Teas are Better for Health
When an item is certified as organic, one of the requirements is that synthetic and chemical fertilizers, pesticides, and herbicides are not used in its farming. Most non-organic produce can be rinsed or washed of dirt, pesticide residue or other impurities before it is eaten or prepared.
Tea leaves, on the other hand, are generally not washed before they are processed and packaged, leaving them open to the possibility of passing along any residue of harmful chemicals.
People with allergies to chemicals or preservatives commonly find that their symptoms can clear up after switching to organic food.
Certified organic tea leaves have the added benefit of being non-GMO. There have not been enough long-term studies performed to judge the safety of GMO crops, but for those wishing to stay away from them, certified organic is the way to go.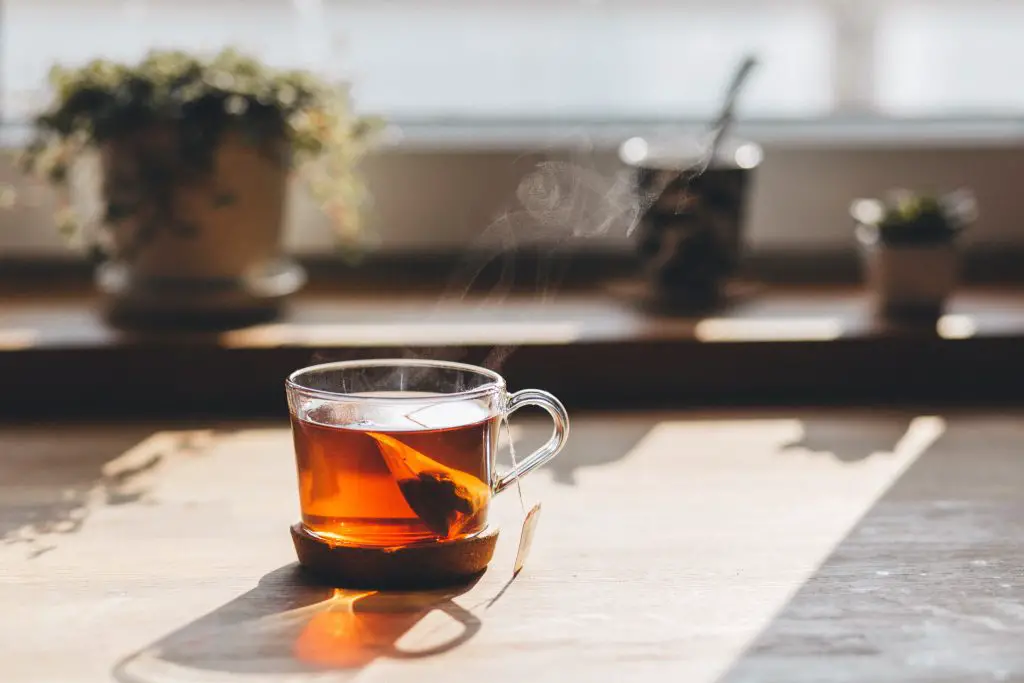 Organic Teas are Better for the Environment
The use of chemicals in the cultivation of tea leaves and other plants can have negative effects on not only the farm products themselves, but also the animals who make their homes in and around the fields.
In addition to the animals possibly getting sick from eating the crops, the runoff from watering the fields can affect the local water supply as well.
Organic farming reduces pollution, conserves water, and uses less energy. These practices use natural methods as opposed to chemical, removing possible dangers to the water table as well as nearby streams and rivers. The sustainable methods used in organic farming reduce soil erosion as well as increase soil fertility.
Organic Teas are Better for Local Economies
The Organic Trade Association released a white paper written by by Penn State Agricultural Economist Edward Jaenicke, Ph.D., explaining studies made on U.S. Organic Hotspots and their Benefit to Local Economies. Organic hotspots are defined as areas with a number of counties close to each other with high levels of organic activity.
The white paper explains that the organic hotspot areas have, on average, a higher median income and lower poverty levels than areas that focus on chemically-intensive agriculture. This is an excellent indicator for the long-term feasibility of organic farming as an important part of the future of agriculture.
Why Drink Organic Teas?
With so many different varieties and blends available, there is a type of organic tea out there for everyone. Different teas have different uses. Some organic black teas have a higher caffeine content and can be used as a healthier substitute for coffee. Other teas like herbal teas have no caffeine at all and can be enjoyed as a calming treat before bed.
The taste of organic tea can range from earthy and smooth to citrusy and bitter. Lighter teas often have a more mellow flavor while the flavor of dark teas can be quite strong.
There are studies showing that many teas contain antioxidants, vitamins, minerals, and other components that promote good health with used on a regular basis.
Preparing Organic Teas
The most important aspects of brewing any tea, organic tea especially, is getting the correct ratio of water to tea, and steeping for the appropriate amount of time. Most packaging will have brewing instructions that give that information, as well as temperature recommendations for the hot water used for steeping.
Most organic teas will come as full-leaf teas, sometimes loose in a tin or separated into sachets. Full-leaf teas should be treated gently as the tea leaves can have a tendency to bruise.
There are many different ways of brewing organic teas, but they mainly come down to two methods – the Eastern brewing method vs. the Western brewing method.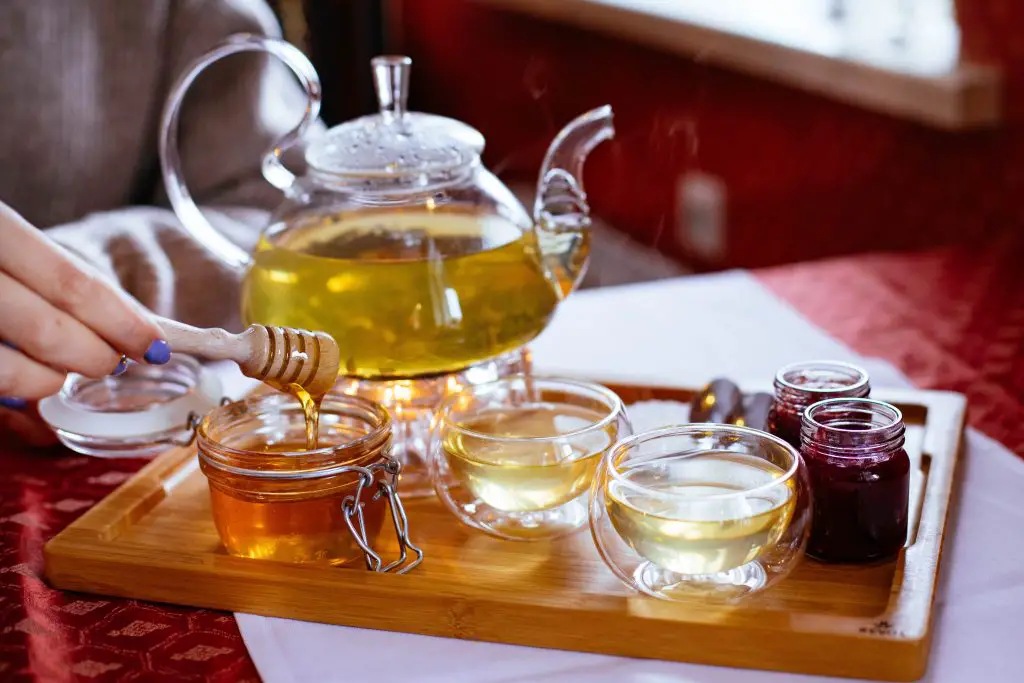 The Eastern method is at its core very simple, hot water is poured over loose leaves in a teapot. The Western method contains the leaves in an infuser or other form of filter to keep tea leaves from sneaking into the teacup.
If using an organic tea that is packaged in tea bags, simply pour hot water over the bags and let steep for the recommended amount of time. Note the amount of water per tea bag in the manufacturer's instructions. Full-leaf organic tea bags can be reused a few times, but tea bags containing crushed leaves often lose their flavor after the first steeping.
Brewing Tips for Organic Teas
One of the benefits of purchasing from the best organic tea brands is the amount of information they will give you. Companies that are proud of their tea want their customers to get as much enjoyment out of them as they can, so they share recommendations on brewing procedures. Look for instructions inside the packaging or even on single tea bags.
Different families of tea leaves such as white, green, black, and oolong tend to have different steep times. In general, steep darker teas for longer, and lighter teas for a shorter period of time.
The temperature of steeping water can vary with the different types of organic tea leaves as well. A good rule of thumb is to steep with water that is just below boiling. The easiest way to achieve this temperature is with an electric kettle with temperature control; set it to about 208 Fahrenheit.
A trick to get "almost boiling" temperature water is called "boil then wait." Boil water on the stove, then remove it from the heat for a few minutes before pouring over your leaves.
Conclusion
Drinking tea is an enjoyable experience, but finding the right tea can often be confusing. A good place to start is with the brand; the best organic tea brands will often make the best organic tea.
In addition to the flavor and quality of the tea, many people find it important to look into the mission of organic tea brands. Some things to ask when judging an organic tea brand's level of social and ecological responsibility are:
Do they promote sustainability?
Do they give back to the community?
Are they certified organic?
Do they follow fair trade guidelines?
Is their packaging environmentally friendly?
When following these guidelines, you should be able to find the best organic tea brand to fit your needs.