If you are a tea drinking enthusiast, you know that consuming tea is a ritual that requires the right tea-ware, setting, and mood since every detail matters. You can pour your drink out of the kettle; however, it won't be the same as drinking your tea out of a dedicated Japanese teapot.
So, how do you choose the best Japanese teapot from the many available teapots? The ideal teapot depends on the type of tea you intend to serve, the number of people you will be hosting, and how you will use the teapot. We have reviewed top Japanese teapots to help you pick the right teapot while shopping.
Our Top Japanese Teapot Reviews
Brand
Best Overall
Zens Modern Teapot
Best for the Money
Happy Sales HSTS-PMR02
Best Cheap Pick
Hario Cha Kyusu Maru
Product



Items Included
One teapot, two cups, one tea infuser, & 2 coasters
Best Overall
Product

Items Included
One teapot, two cups, one tea infuser, & 2 coasters
Best for the Money
Product

Best Cheap Pick
Product

Best Overall Japanese Teapot: Zens Modern Teapot
If you are looking for a white porcelain teapot that is ideal for steeping green or white tea, the Zens modern teapot may be an excellent choice due to its thinner walls that ceramic teapots don't have. The teapot comes with two teacups, a strainer, and an infuser. It also comes with a large spout for pouring tea to ensure you don't make a mess while serving tea.
One advantage of this teapot is that it's versatile and you can use it for brewing coffee. For your safety, remember to tighten well the copper screw on the handle before using the teapot. The Zens teapot capacity is 27 ounces, which is enough to serve four people.
The removable stainless steel strainer features very fine holes that are ideal for blooming loose leaf teas. Another incredible feature of this teapot is that it's cadmium and lead-free. It's also TUV certified, and FDA approved.
Additionally, the robust Japanese teapot cups set is dishwasher safe. However, you should remove the wood handle before putting it into the dishwasher. Also, avoid putting it on flame or stove for heating. The modern teapot also comes with a safety gift box that is ideal for anniversaries, birthdays, and housewarming.
What We Like
Suitable for brewing green or white tea
Removable stainless steel trainer
Infuser and two teacups included
Large spout for pouring tea
Cadmium and lead-free
Dishwasher safe
What We Don't Like
ZENS Ceramic Teapot Set, Modern Japanese Tea Pot...
SMOOTH CERAMIC TEAPOT SET: Crafted with thicker porcelain and has a matte glazed surface that...
MODERN JAPANESE TEA SET: The bentwood handle gives this ceramic teapot an oriental touch. It can be...
FINE MESH TEA INFUSER: This chic Chinese tea pot set with integrated stainless steel strainer fits...
Best Japanese Teapot the Money: Happy Sales HSTS-PMR02
The Happy Sales teapot is a porcelain tea set with red calligraphy design. The elegant set comes with four cups and a teapot. Each teacup holds 7 ounces while the teapot has a capacity for 27 ounces or 800 millimeters. The set also comes in a beautiful gift box, making it an elegant gift for a loved one or friend.
The bamboo handle of this porcelain teapot ensures you don't get burnt while serving tea as it resists heat. You can safely clean the teacups in the dishwasher and are thick enough to absorb heat so that you can pour hot tea.
It's also easy to clean the beautifully designed teapot. One good thing you may appreciate about this set is that the cups and teapot do not pass on extra flavors to the tea. This makes the teapot perfect for tea aficionados that enjoy tasting regularly different types of teas.
The high-quality porcelain tea set boasts of Japanese calligraphy on its body, making it an elegant set that you can bring out while hosting visitors for dinner. One issue that some tea lovers might have about this teapot is its small size. However, the quality of tea brewed in small teapots is usually better than that prepared in large pots.
What We Like
Bamboo handle for resisting heat
Four cups and a teapot
Red calligraphy design
27 ounces teapot
Stylish gift box
Dishwasher safe
What We Don't Like
Bamboo handle could be a bit sturdier (but still very effective)
Best Cheap Japanese Teapot: Hario Cha Kyusu Maru
The Hario Chacha Kyusu Maru teapot maximizes your safety and reduces the risk of shattering as it is built from heat resistant glass. The handle comes with an anti-slip coating to minimize the risk of accidental spillage. Unfortunately, the handle can become too hot to touch as it is not heat resistant. So, be careful to avoid burning yourself.
The teapot can hold up to four cups of your favorite drink as it has a capacity of 24 ounces or 700 millimeters. The strainer is broad and large enough to enable the tea leaves to expand and spread evenly, resulting in full-bodied flavor. Additionally, the strainer fits well to prevent tea leaves from getting into your tea.
The low and round design makes the Hario Chacha model a hobnail teapot. The design is ideal for Asian-style teas. However, it's also suitable for steeping any type of loose leaf teas, making it versatile. Cleaning the teapot isn't much of an issue as it is dishwasher safe.
It's also easy to use and won't affect your health in any way since its BPA and lead-free. The Japanese teapot is available in 300 millimeters, 450 millimeters, and 700 millimeters capacity to suit your unique needs.
What We Like
700 millimeters capacity
Large tea strainer
Lead and BPA-free
Heat resistant glass
Anti-slip handle
Easy to use
Affordable
What We Don't Like
The handle isn't heatproof
Sale
Hario 'ChaCha Kyusu Maru' Teapot Heatproof Glass...
ChaCha Kyusu Maru: This teapot has a modern look and features Hario's signature heatproof glass....
Glass Teapot: With our heatproof glass teapot, you can enjoy the variety of colors of tea as it...
Full Flavor: Enjoy your favorite tea as it was meant to be brewed. Large tea strainer allows tea...
Japanese Teapot Features and Considerations
Shopping for the best Japanese teapot in a market flooded with teapots of different sizes and shapes can be challenging. To help you with your search, here are some important features you should consider before buying one: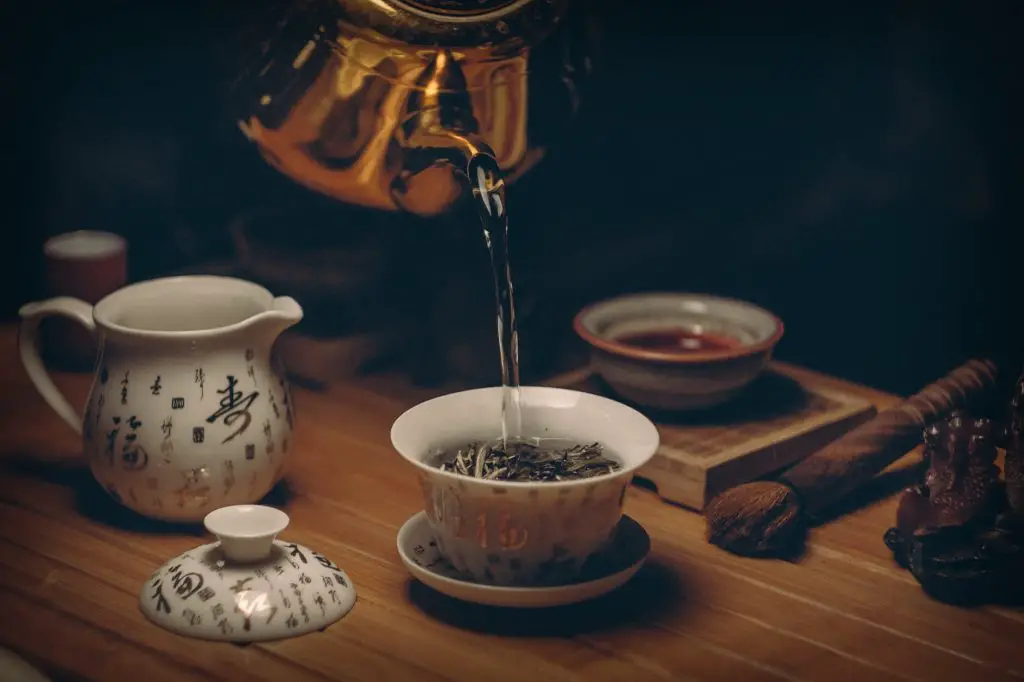 Material
There are many materials you can choose from. Some retain heat while others don't. The teapots materials you should consider include:
Porcelain
Porcelain is an excellent choice if you are looking for a stylish teapot. However, it doesn't retain heat for a long time It also requires special care to prevent it from chipping as it is very delicate.
Stainless Steel
These teapots are modern, and their durability and heat-retaining quality are unmatched. Cleaning them is also easy.
Glass
Translucent glass teapots enable you to show off your blooming or herbal tea. They also don't change the flavor of your tea.
Ceramic
Ceramic is much better than porcelain or glass as it retains heat for a longer time.
Design
Not everyone enjoys the same tea flavor. Likewise, different people enjoy different designs of a teapot. So, when shopping for a teapot, select a design that matches your needs and personality.
If you like hosting high-end tea parties, you may want to choose a teapot that is elegant enough to fit the parties. For casual tea-drinking scenarios, you can go for fun designs. However, it's up to you to decide what you want.
Size
The size of your teapot matters as it will determine the number of people you can serve tea. For instance, a single-serve teapot won't be ideal if you are hosting five guests. If you tend to organize big tea parties regularly, you will have to look for a large teapot. On the other hand, a teapot with a capacity of two cups will be enough if you prefer enjoying your tea alone.
Shape
The material your teapot is usually related to the shape. Here are some shapes of teapot you should pay attention to while choosing your teapot:
Compact Teapots
The spout and handle of these teapots are minimal to save storage space. The pots have a modern design making them an ideal choice for modern, tiny living spaces.
Rounded Teapots
These teapots are modern and have a rounded body. However, the base is narrow to allow them to retain heat better.
Traditional Teapots
These pots have a stylish handle and a broad body. The lid is domed while the spout is long. They are ideal for afternoon tea parties and formal occasions.
Hobnail Teapot
This teapot has a full body and is perfect for Asian tea types. The handle sits high while its opening is broad. The pot also comes with a mesh strainer.
Upright Teapots
These types of teapots are slender and taller. They are also versatile as you can use them as coffee pots and teapots.
Metal vs. Clay Teapot Filters
Clay filters are integrated into the teapot and use the same materials as those of the teapot. Unlike their metal counterparts, clay filters allow your tea leaves to brew fully in hot water without altering the flavor of your tea as they don't come into contact with any metal.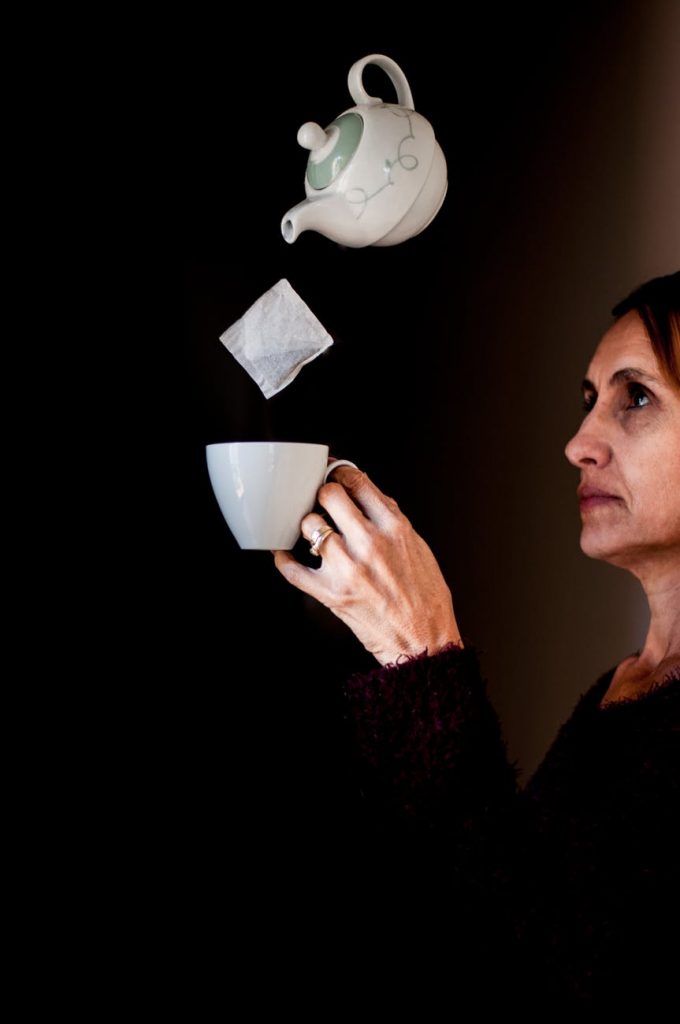 However, built-in filters require greater care since the filter holes can become clogged. The filter's ability to deliver high-quality brewing can easily counter this.
Wrap Up
Brewing delicious tea is an easy task, especially if you have the right teapot for the job. The teapots on our list are durable, reasonably priced, and have large capacities to serve up to four people. You won't go wrong if you choose any of the Japanese teapots we have reviewed to enjoy tea with your guests and family.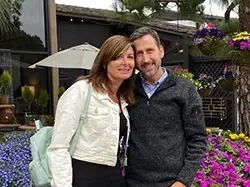 Scott is the founder of TeaMinded. He enjoys tasting and discovering teas from across the globe, with green teas and ceremonial matcha from Japan being among his favorites. He's grateful to be immersed in the tea community, always learning and sharing along the journey.