Green tea offers numerous health benefits. It comes in different flavors and varieties. The tea is also the perfect substitute for coffee drinkers who are looking for a healthier pick and a focused stimulant without the jitters.
In this article, we will highlight everything you want to know about green tea. We will also explain how to choose the best loose leaf green tea for your needs.
Our Best Loose Leaf Green Tea Reviews
Brand
Best Overall
Tealyra Gyokuro
Best for the Money
Numi Organic Gunpowder
Best Cheap Pick
Tao of Tea
Product



Best Overall
Product

Best for the Money
Product

Best Cheap Pick
Product

Best Overall Loose Leaf Green Tea: Tealyra Gyokuro
The Tealyra Gyokuro is a high-quality Japanese green tea. It is shade-grown for three weeks before harvesting to make the leaves aromatic. The plants are grown organically and covered using special bamboo tents.
The green tea is all-natural. There are no fillers and it is unflavored. It is also rich in antioxidants and can be used as a detox, sliming, or beautifying tea. The Gyokuro tea can also help burn fat and lower bad cholesterol.
The drink has a deep emerald color, while the leaves have a fresh green color. The tea has a sweet taste with zero bitterness and an earthy grassy aroma. The package comes with brewing instructions. Some users find the recommended time of two to three minutes to be a bit long as it makes the tea too strong.
As with all loose leaf green tea, steep time and water temperature are essential. If the tea is brewed right, it should not be bitter. So, reduce steeping time or temperature if you taste bitterness. For the first steep, brew your tea for about one minute and 1.5 minutes for the 2nd or 3rd steep at 180 degrees water temperature.
Sale
Tealyra - Handmade Premium 1st Flush - Gyokuro...
Organic Japanese Green Tea. Exceptional Traditional Gyokuro Tea. Luxurious Loose Tea. Antioxidant...
Yame Gyokuro Grade 1 is the highest quality shade grown Gyokuro from Yame, Japan.
All Natural. Our Yame Gyokuro Japanese green tea is organically grown, is unflavored and does not...
It is important to note that the third steep tastes a little weaker. However, it is still drinkable. The Tealyra tea is usually treated as a luxury since it's not an everyday tea. It's reserved for special occasions because it's costly and rare.
What We Like
First flush Japanese green tea
Grown organically
Can be used a slimming and detox tea
Sweet taste without any astringency
Earthy grassy aroma
Full-bodied flavor
What We Don't Like
Some users find the recommended steeping time to be a bit long
Expensive
Best Loose Leaf Green Tea for the Money: Numi Organic Gunpowder
The Numi Organic Gunpowder is a full-bodied flavor green tea that is cultivated in China. It is gently steamed within a few hours of being harvested. It is then hand-rolled into tiny tight pearls.
This process preserves the tea's aroma and its delicate flavor for an extended period. The leaves unfurl when steeped and release a well-balanced full-bodied flavor. Numi boasts of fresh, green tea leaves. There are no artificial flavors, additives, or coloring as the tea is blended with 100% real spices, flowers, and fruits.
This green tea is gunpowder, which means the tea is processed by steaming, withering, and then rolling the leaves individually into pellets that are dried. Numi's tea arrives in convenient resealable pouches. These help maintain the freshness of your tea for every steep.
Numi's green tea brings you the health benefits and distinct flavors of full-loose leaf tea. Its wide range of styles includes bottled teas, iced teas, and flowering teas. Numi claims to produce pure, full-loose leaf tea with no broken leaves, fannings, or tea dust.
However, some users complain of having found broken leaves, soil particles, and twigs in their cup of tea. Others don't find the flavor tasteful.
Numi Organic Gunpowder Green Tea, 16 Ounce Pouch,...
Full-Bodied Flavor: Within hours of being plucked, this whole leaf organic green tea is gently...
Bright, Fresh Green Tea: Whether you're looking for jasmine tea, gunpowder green tea, or matcha...
Loose-Leaf Tea: Numi's organic full-leaf quality teas come in convenient, resealable pouches to keep...
Overall, the tea is perfect for use in tea balls, French presses, and tea infusers. It's also great value for the money, considering the package is a 16-pound pouch.
What We Like
100% organic
Convenient resealable pouches
16-pound pouch
 Full-bodied flavor
Bright, fresh tea leaves
What We Don't Like
 Some users complain of dirt in their tea
 A bit costly
Best Budget Loose Leaf Green Tea: The Tao of Tea
The Tao of Tea is the world's most famous Chinese Gunpowder green tea. The tea is USDA organic certified as it is made from 100% organic green tea leaves. The dried leaves are twisted into tiny balls and have a vegetal smell.
The tea derived its name from both the shape of the leaves that are rolled tightly and "Zhucha", a Chinese word that means Pearl Tea. There are many pearl grades available. The most common are "Temple of Heaven Gunpowder" and "Pinhead Gunpowder."
When steeped, the tea leaves unfurl into full leaves with occasional tiny pieces of twigs. The tea has a sweet, sugary aroma while the flavor is fruity with no astringency.
Sale
What We Like
Sourced from China
USDA organic certified
100% organic
Inexpensive
What We Don't Like
Best Loose Leaf Green Tea for Full-Bodied Flavor: Dragon Well Tea
The Dragon Well Tea is grown and handpicked in China. After harvesting, the tea is sent to Hangzhou, a place that specializes in drying and roasting Dragon Well teas. The tea leaves are usually hand-roasted in large woks. This gives them their roasted flavor and flat shape, resulting in a complex flavor and a vibrant green color.
The tea is non-GMO and USDA certified organic. No harmful chemicals, artificial or natural flavors are used to produce the tea. The company only uses real ingredients. The tea also packs a lot of health benefits. These can help keep your body in good shape and free of toxins. 
The rolled leaves are well-dried and long with little to no shake. They are extremely flavorful and fragrant. The tea has a smoother and nice citrusy aftertaste, making it a favorite among tea drinkers.
The green tea comes in a container with an airtight lid to ensure it remains fresh after every use. When it comes to quality control issues, some users think the company is not doing enough. This is due to the pieces of stems they found in their tea.
Golden Moon Organic Dragon Well Green Tea - Loose...
MOST PRIZED GREEN TEA FROM CHINA: Chinese have reserved the finest Dragon Well for their Emperors...
HAND ROASTED IN GIANT WOKS: The result is a vibrant green color and complex flavor
NO NATURAL OR ARTIFICIAL FLAVORS: We only use real ingredients - not chemical filled flavorings.
However, this is a minor problem that can be resolved by contacting the company. A refund will be issued or offered a replacement for the tea you purchased.
What We Like
  Non-GMO and USDA organic certified
  No artificial ingredients used
  Vibrant green color
 Strong flavor
 Citrusy aftertaste
What We Don't Like
Best Loose Leaf Green Tea with Bold Floral Aroma: Jasmine Pearls Green Tea
The Jasmine Pearls Tea is plucked and processed skillfully. This is to achieve beautiful pearls with rich Jasmine aroma and smooth green tea flavor. The process of making pearls starts by harvesting new leaves of the plant that sprout during the spring season.
Although two leaves are harvested along with the stem, only the stem and the bud are retained. The buds are withered over low heat or in direct sun. Bamboo trays are used to make them conducive and supple to rolling and minimize moisture.
Once the required suppleness has been achieved, the stems are twisted gently to create a pearl shape. It takes 2,000 pearls to create one pound of tea. The pearls are then heat infused severally with Jasmine flowers to achieve the strength of aroma desired.
What We Like
  Strong floral aroma
  Smooth green tea flavor
  Buds withered over low heat
  Jasmine flower petals
What We Don't Like
Some users find the flavor to be weak
Green Tea Defined
Green tea is produced in Japan and China from the same tea leaves used to make black tea. After the leaves have been harvested, they are steamed or fired at higher temperatures to prevent oxidation.
Steaming kills enzymes that can cause the leaves to turn black or brown. Steaming also ensures the leaves maintain their fresh flavor. Unlike the rich, strong flavor of black tea, green tea is slightly bitter, lighter, and brighter.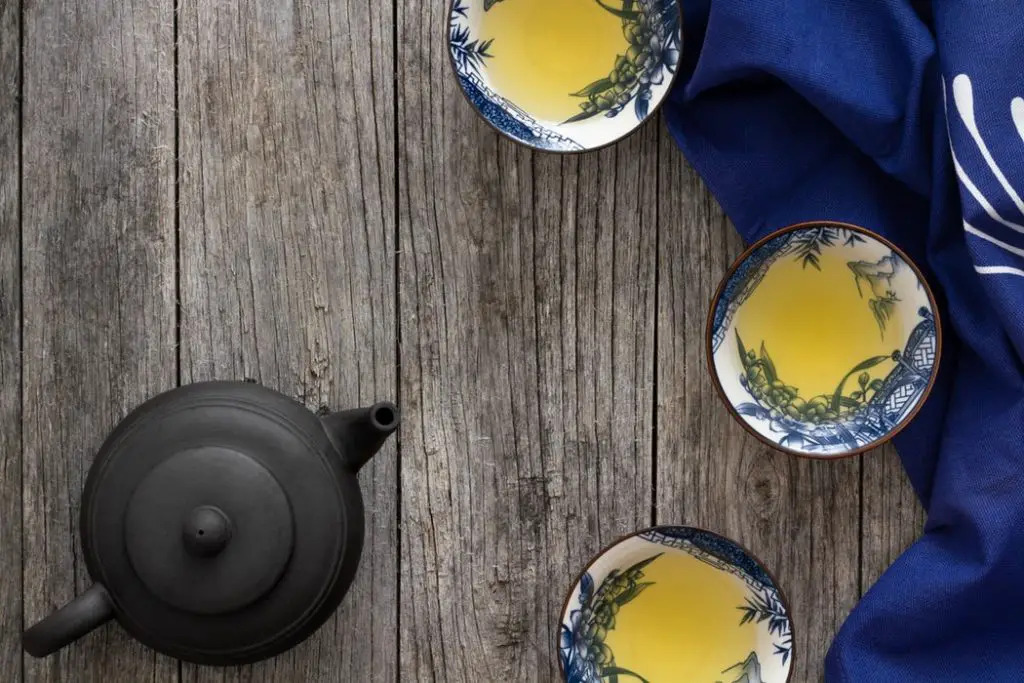 Firing the leaves is a Chinese method of manufacturing green tea. The process gives the tea smoky or woody notes and sometimes a warmer flavor profile. In Japan, the leaves are steamed to enhance the fresh and grassy flavor.
History of Green Tea
Green tea was discovered by a Chinese Emperor after tea leaves accidentally blew into his cup. The process of manufacturing leaves into tea followed later. However, a century before tea was often enjoyed in other parts of the world.
Eventually, Buddhist monks brought tea to Japan between 589 and 618 AD. This started Japan's love for tea. After many years of cultivation, the two countries currently produce high-quality green teas worldwide.
The teas are harvested from one plant type. However, they differ in texture, aroma, and flavor. This depends on where or how they are processed and grown.
The Best Green Teas
Tea made using loose leaves tastes better than that prepared using tea bags. Tea bags can contain low-quality tea leaves. Most people prefer green tea bags because it's easy to use them. Tea bags contain fannings, dust, and broken leaves, which results in low-quality flavor. The bags also make it difficult for the leaves to expand and release flavor.
On the other hand, tea brewed using loose leaves has a fuller flavor profile. The leaves can expand during infusion. Loose leaves also contain unbroken leaves, which results in better taste and health benefits.
Japanese Green Teas
Matcha Green Tea
Matcha is made by grinding the green tea leaves into powder. To prepare the tea, pour the powder into a bowl and whisk it with hot water. You will get a frothy green tea. Premium matcha teas like Gyokuro are grown in the shade.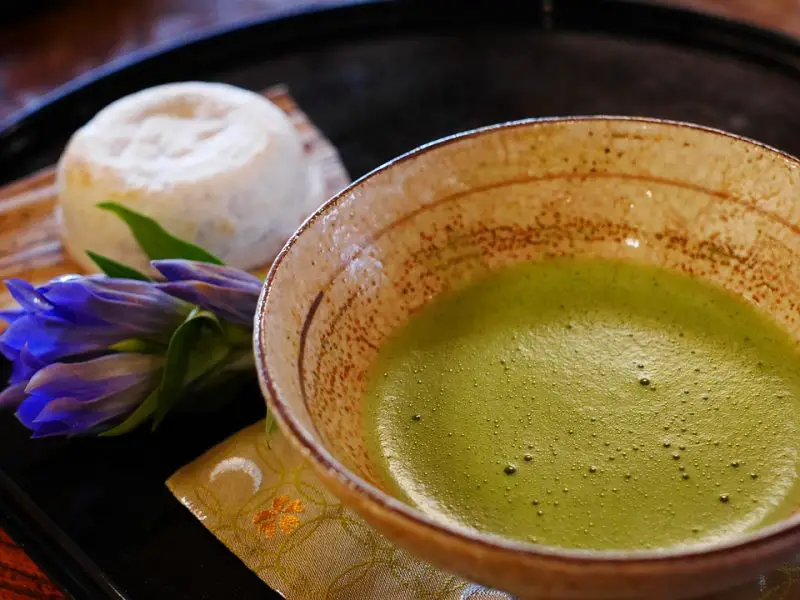 The leaves are then picked and dried before being stone-ground into powder. Matcha tea premium varieties are costly because they are labor-intensive. You can blend this tea with frothed milk and drink it as a latte.
Sencha Green Tea
This is the most common green tea. It is steeped in cultural and social events in Japan. The leaves are steamed immediately after harvesting to produce a savory flavor.
Sencha has a sweet flavor with hints of pine and melon. It is available in affordable packages. The tea is also classified based on the different steaming durations. For instance, the traditional steaming method produces asamushi, traditional Sencha tea, and lasts 60 seconds.
Tea processors have recently started steaming green teas longer.  The heavily steamed teas have earthy notes and provide bolder flavor.
Genmaicha Green Tea
This is a popular budget tea that combines popped rice kernels with green tea. The tea is loved because of its full-bodied feel and toasty flavor. The flavors make this tea perfect for those with palates who like strong coffee.
Gyokuro Green Tea
Gyokuro green teas are shade-grown for a maximum of six weeks before the leaves are harvested for processing. The shade encourages the leaves to increase chlorophyll production and other nutrients.
The shade also results in a flavorful tea. Gyokuro has a bitter flavor like that of seaweed. However, it is well balanced by a sweet finish. 
Chinese Green Teas
Gunpowder Green Tea
This tea is famous for its tiny pellet shape and boasts of a smoky flavor. The tea leaves are rolled into tiny balls that look like bullets. The tea was manufactured first under the Chinese Tang Dynasty that ruled from 618 to 907.
Machines are used to roll most of these teas. However, the high-quality varieties are hand-rolled. Other countries that produce gunpowder teas include Taiwan and Sri Lanka. The Taiwanese Gunpowder tea, Formosa, has a less toasty flavor than the Chinese varieties.
Longjing (Dragon Well)
This is the most expensive and high-quality green tea from China. The tea is produced skillfully while the best varieties command high prices. Fortunately, the tea can also be found at pocketbook-friendly prices without sacrificing quality.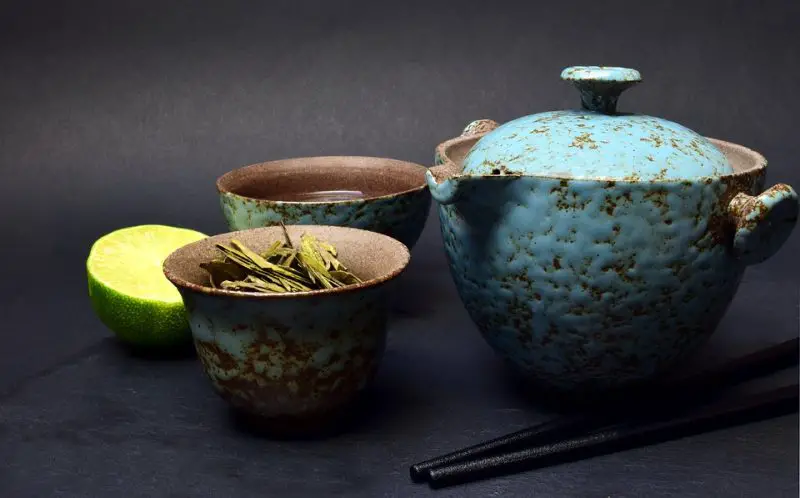 Longjing tea leaves are plucked and then roasted by hand. The green tea has a sweet flavor that's contrasted by a vegetal flavor. These teas are refreshing and rich, which makes them popular as ice tea and hot tea.
The best Longjing teas are usually harvested during the spring. That is why the tea is taken in early summer and late spring. When looking for Longjing tea leaves, go for round and short leaves instead of spindly ones. The leaves should have a fine fuzzy layer and light yellow or pale green color.
Flavored Teas
Jasmine Green Tea
This tea combines the sweet taste of  jasmine flowers with the flavor of roasted green teas. Jasmine green tea pearls are one of the most common varieties. The tea leaves are plucked, dried, and rolled into small pearls or balls.
Artisans pluck one tea leaf and two tea leaves for each pearl in early spring. Once the flowers bloom, they are usually used for scenting purposes and removed from the final product. You can flavor this tea up to nine times to get the maximum floral flavor.
How to Prepare Loose Leaf Green Tea
Ensure you have high-quality tea leaves then prepare the tea correctly. When brewing, pay attention to steeping time and water temperature. This will help you avoid bitter flavors.
Here are steps to help you:
Green tea should not be brewed using hot water since its delicate. Instead, ensure your hot water is between 150 to180 degrees Fahrenheit. Japanese green tea should be brewed at lower temperatures.
Always use hot water even when preparing iced tea since flavor doesn't develop well when using cold water. Steep green tea leaves for one minute to avoid ending up with bitter flavors.
Use filtered or spring water to make the tea. Tap water has additives and chemicals that can change the flavor of the tea. 
Use only non-GMO blends or USDA certified organic to avoid poor quality leaves.
For every cup of water, use 5 grams of loose leaf tea. You can add more tea leaves if you like a stronger flavor.
Avoid steeping tea longer to make the flavor stronger because longer steeping damages the flavor.
Loose Leaf Green Tea Features and Considerations
Green tea is known for having bitter flavors. However, that is because most people use poor quality tea leaves. Here are the things you should check when shopping for the best loose leaf green tea to avoid having a similar experience.
Where Tea is Grown
The quality and flavor of tea are mostly determined by the climatic conditions it grows in. Heavy rainfall and acidic soils are the perfect conditions for growing tea. The four major producers of tea are Sri Lanka, Kenya, India, and China. So, consider picking tea from any of these regions
How Tea is Harvested
This is an important factor to consider since tea is harvested differently. For instance, some teas require drying to produce a full-bodied flavor while others fixation to prevent oxidation.
How the Tea Tastes
Quality determines how flavorful and fresh your tea is. Low-quality green teas won't taste as sweet as high-quality ones. The aroma of good tea is distinct and fresh, while that of bad tea is stale.
Wrap Up
Green tea contains a lot of healthy compounds and nutrients that are good for you. Try the different green teas we've reviewed above to find the one you like. From grassy to earthy, there's a flavor for everyone.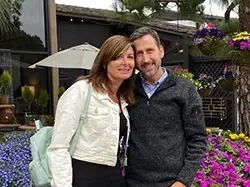 Scott is the founder of TeaMinded. He enjoys tasting and discovering teas from across the globe, with green teas and ceremonial matcha from Japan being among his favorites. He's grateful to be immersed in the tea community, always learning and sharing along the journey.