If you buy something through a link in our posts, we may get a small share of the sale.
Last Updated on September 5, 2019 by Scott
Brand: Eco-Cha
Type: Shan Lin Xi High Mountain Concubine Oolong 
Origin: Zhu Shan, Nantou, Taiwan (1500m elevation, Summer2014)
Preparation: 6 steeps, gongfu style (gaiwan). Rinse / 20 seconds / 30 seconds / 45 seconds / 55 seconds / 60 seconds / 90 seconds
Temperature: 185 F
I'm very pleased to now have Eco-Cha on my radar, and especially appreciative of their story and mission (representing the "artisan tea industry in Taiwan.")  Before sampling Eco-Cha's wide variety of Oolong teas, I spent a great deal of time on their website, getting to know more about the team, where they source their teas from, and many other interesting details and stories about Eco-Cha (what I would best describe as their "origin-story").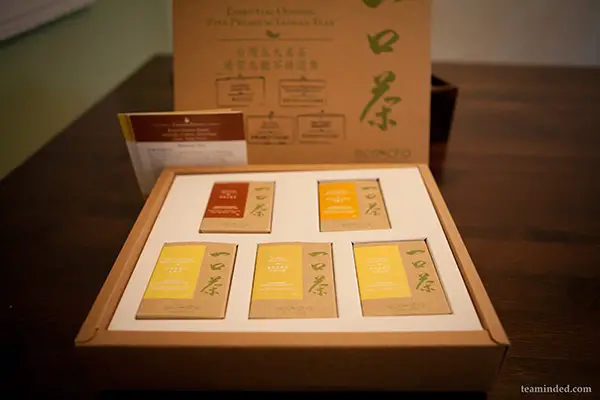 I've been wanting to try some of Eco-Cha's best oolong tea for quite while, and was thrilled when the beautiful package of assorted Oolong teas arrived. I chose the Shan Lin Xi, High Mountain Concubine for this first review.  I really enjoy "oriental beauty" (bug bitten) oolongs, and this particular Eco-Cha tea/harvest was described on their website as being particularly affected by the Green Leaf Hopper.  Additionally, this oolong is quite different from traditional Oriental Beauty — this Oolong having tightly rolled Concubine leaves and also being a different varietal.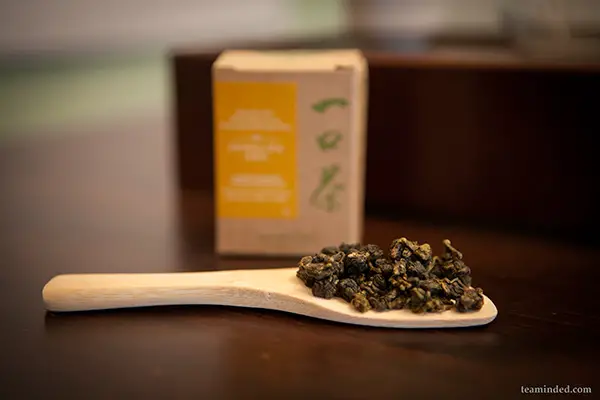 Aroma – Dry and Wet Leaf
The dry leaf had a very satisfying aroma…strong hints of honey, and even a bit of candied pecans.  Very pronounced.  The wet leaf was equally pleasant, with the introduction of winter vegetables (particularly a brown sugar, butternut squash aroma).  From the aroma alone, I knew I was in for a treat.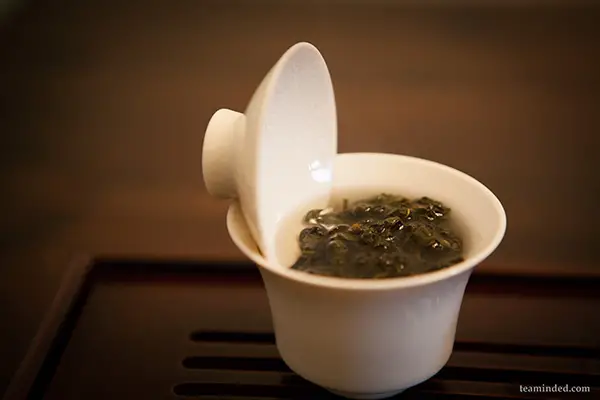 Steeps
After a rinse, I steeped in the gaiwan for 20 seconds.  This first steep produced very subtle hints of almond mixed with a bit of woody-ness (not much floral…yet).  This was a satisfying steep, but also quite mild with the leaves not yet fully awake.
The second steep, at 30 seconds, introduced very distinctive notes of honey and the introduction of winter vegetables (mostly a butternut squash taste)…I even detected hints of sweet fig.  My daughter joined me in this steep, and she immediately noticed pine-nuts in the flavor profile.  I agree.  The mouth feel was now also much more pronounced, and very pleasing.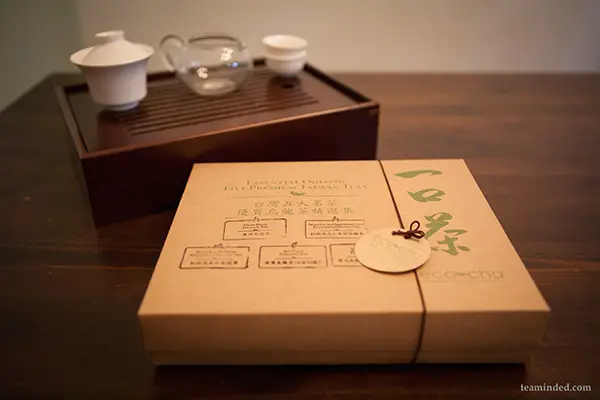 My tasting notes for the remaining steeps include nutty flavors, along with a mild sweet corn.  The floral notes also became more noticeable.  I definitely also detected the almond and honey flavors, which are often included with descriptions of this particular tea.
Overall, I really enjoy this tea.  It brings some unexpected and satisfying flavor profiles, and also has a wonderful aroma (something I really took notice of).  I'm now excited to dig-in and review additional Eco-Cha Taiwan Oolongs.

Here are some additional Eco-Cha links:
▪ Blog
▪ Facebook
▪ Twitter


(complementary samples were provided by Eco-Cha)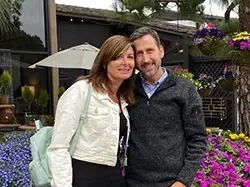 Scott is the founder of TeaMinded. He enjoys tasting and discovering teas from across the globe, with green teas and ceremonial matcha from Japan being among his favorites. He's grateful to be immersed in the tea community, always learning and sharing along the journey.