The tea community is growing, and with vast variety of teas now accessible more than ever, it has generated the need and desire to have them presented to us in different ways. This couldn't be more apparent than with the rise in Tea subscriptions. A service curated to bring and introduce you to new and established teas as gifts for yourself or others, delivered straight to your door to enjoy with the promise and excitement of a new collection sent to you the following month (or per the frequency you choese).

So, let's introduce you to some of our favorite tea subscriptions that all offer something unique.
Art of Tea
Art of Tea is a tea company based in Los Angeles, California. They hand blend and custom craft the world's finest organic teas and botanicals, selected directly from growers. Art of Tea is a subscription that truly cares and ensures each of their tea collections has a story. They have seven collections that include; Location, Dessert, Time, Classic, Iced Tea, Single Origin, Wellness.
Location Collection is a blend of aromatics, earth based sourced from different parts of the world and offers a variety of blends for a wide variety of palette tastes.
Desert Collection is a blend of seasonal teas that are packed full of flavor and is perfect for tea lovers that to celebrate significant seasons such as Halloween and Christmas.
Time Collection is a blend of organic and ethically sourced teas which are harvested with love.
Classic Collection is a blend of traditional and more well known teas and are exquisite in flavor.
Iced Tea Collection is a blend of award winning teas that are perfect for lovers of stylish and equipped iced and hot based teas.
Single Origin Collection is a blend of teas that are perfect companions that can be steeped and are renowned for calming practices.
Wellness Collection is a blend of mediative and soothing teas which help promote healthy sleeping patters or alternatively healthy rises in energy.
Art of Tea subscriptions come packed in a beautiful wooden box gift sets as well as informative blog posts and information readily available on their website you will truly love tis subscription.
Click HERE to learn more about Art of Tea subscriptions.
Teatulia
Teatulia is a ethically sourced company that promotes and supports the local people and environment who all ensure that each tea tastes good but also does good to. The Teatulia subscription allows you to try a new tea every month. So what can you expect from this tea subscription?
Easy to brew tea: Each canister includes convenient, compostable tea bags with handy tips for hot and cold brewing.
Less packaging, less waste: With minimal shipping packaging, and no tags, strings or staples on our tea bags, our environmentally-friendly canisters reduce our overall environmental impact.
Fun tea education: Learn something new about tea each month.
Tea with a mission: Teatulia's organic tea garden in Northern Bangladesh is also an organic farming co-op that has lifted more than 3,000 women out of poverty and regenerated more than 3,000 acres of farmland. Every tea they sell supports this mission. And FREE shipping.
Click HERE to learn more about Teatulia subscriptions.
Teabox
Teabox is a subscription service that offers a rather different approach compared to other tea subscriptions out there and that's why we love them. Teabox has monthly themed boxes that allow you to try five teas that uniquely are chosen to match the theme of the month.
Enjoy an exploration of the world of tea through its myriad flavors, with easy to read directions that are fun and simple steps on making your new teas. You can choose between 1- month, 3-month, or 6-month plans.
Click HERE to learn more about Teabox tea subscriptions.
Field to Cup
Field to Cup is a true tea explorer subscription that provides four packages that concentrates on loose and seasonal teas. We love the packaging of the teas as they all come packed in sealed pouches. We also like their guarantee ''Don't Love it, Don't Drink it – Replace any tea you don't love, for free in next month's box.''  Our favorite packages to choose from are as follows;
Tea Explorer
5g each of 4 different fresh loose leaf teas, enough for 12-14 cups (.7 oz of tea) – A seasonal variety of black, green, herbal, fruit, white, rooibos, and wellness teas
You automatically receive Members-only 10% off everything in the store, on top of store discounts!
Monthly Steeping Guide with detailed preparation instructions and more. A Tasting card is also included inside the package to take notes and remember favorites.
Free Shipping of your Tea Explorer subscription every month.
Earn discounts (up to 50% off monthly teas) with store purchases and your subscription!
Tea Discovery Box
You get 35+ cups of fresh loose leaf tea.
10g each of 7 different teas, enough for 35+ cups. (selection of green, black, white, herbal, fruit, rooibos, and premium teas)
Automatic members-only 40% off monthly teas.
Automatic 15% off all other items in store.
Teas arrive in resealable tea pouches that protect your tea from moisture and light.
Steeping Guide with detailed preparation instructions and more.
Premium Tea Discovery
The only Premium Tea Discovery Service that sends you 8 high quality, fresh, and delicious teas, chosen for you every month.
10g each of 6 different teas, enough for 36+ cups.
2 additional Premium teas. Each Premium tea is 20g. Enough for 24+ cups of Premium tea every month.
Members-only 50% off teas from the current box.
15% off all other items in store
Teas arrive in resealable tea pouches that protect your tea from moisture and light.
Monthly Steeping Guide with detailed preparation instructions and more.
Click HERE to learn more about Field to Cup tea subscriptions.

Matcha Source
Yes folks, there is even a subscription for Matcha! Matcha Source was founded by Alissa, who wanted to find a way to enjoy and share Matcha Tea. Because matcha is so versatile, she believes matcha can fit into all kinds of lifestyles in many different ways. And there's no better example than her take on matcha. Reminiscent of the simple sense of togetherness behind chanoyu, or the Japanese tea ceremony, Alissa says that her favorite cup of matcha is one shared with a friend. Even in the midst of a busy schedule, matcha has its place reserved at four o'clock. (And in her opinion, there's no better accompaniment than Matcha Truffles.)
Matcha Source is a subscription service that includes three packages: Gotcha Matcha, Morning Matcha, Karma Matcha. So what can you expect from your subscription? You will receive a new package of matcha tea every other month that is a convenient for everyday drinkers.
Click HERE to learn more about Matcha Source tea subscriptions.
You can also read our recent Matcha Source review.
We hope you enjoyed reading about some of the tea subscription options available. Make sure to let us know if you go ahead and subscribe to any of the ones we have listed or let us know in the comments below any you think that we should know about and any we can include our next segment.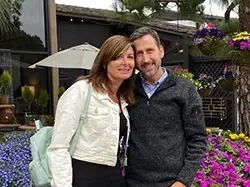 Scott is the founder of TeaMinded. He enjoys tasting and discovering teas from across the globe, with green teas and ceremonial matcha from Japan being among his favorites. He's grateful to be immersed in the tea community, always learning and sharing along the journey.