There has been a recent boom in the tea industry as people are becoming more aware of the many beneficial things about drinking tea. And it goes beyond the simple pleasure of taste, to the many health benefits of tea, unique tea recipes (such as tea-infused cocktails), the cultural nuances of tea ceremonies and history, and how people come together and form communities around tea. What we're also seeing is that tea has significantly stirred the consumer goods market, as you can now find anything from tea accessories to unique services such as tea subscriptions.
To highlight some of our favorite finds, we're launching a series called the "Tea Dispatch." We hope you enjoy these Dispatches, and please let us know of your favorites in the comments section.
Tea Forte Single Steeps Loose Leaf Tea Chest
The "Single Steeps" loose-leaf tea chest by Tea Forte is super easy to use and the pouches of the teas are already portioned for a single serving of tea. It has never been easier or more convenient to make your perfect cup of loose-leaf tea. All you need to do it open the pouch and pour the loose tea into a teapot or infusing basket. Add water over your tea and steep to perfection.
The Loose Leaf Tea Chest includes a wide variety of loose-leaf tea blends. These leaves are sourced from high quality fruits, healing herbs and flowers that make delicious infusions. The set is equipped with a tasting menu that helps you track the delicious tastes of black, green, white and herbal teas.
As with all Tea Forte products, there is no compromise on the quality of these teas. The collection of teas is diverse yet unique. The tea that come in the Tea Forte Loose Leaf Tea Set in only represent a portion of all teas available from the brand. Tea Forte works directly with the growers of these leaf teas, which shows their dedication and determination to provide only the best. These growers are equally passionate about tea and thus, they strive to produce the finest as well.
The Tea Chest contains 20 packets of tea of the following blends: African Solstice, Apricot Ameretto, Blood Orange, Bluberry Merlot, Bombay Chai, Caramel Nougat, Chamomile Citron, Cherry Marzipan, Coconut Chocolate Truffle, Coconut Mango Colada, Cucumber Mint, Earl Grey, English Breakfast, Ginger Lemongrass, Green Mango Peach, Honey Yuzu, Jasmine Green, Lychee Coconut, Mojito Marmalade, Peach Brûlée, Peach Rhubarb Preserve, Sencha, Swiss Apple, Tangerine Rosemary, Tupelo Honey Fig, White Ginger Pear, White Cinnamon Sage, Wild Apple Ginger.
UEndure Tea Infuser Travel Mug, Glass Tumbler with Loose Leaf tea Strainer
This premium product takes luxurious tea drinking to another level. This glass tumbler not only allows you to enjoy tea on the go but also is made from natural and eco-friendly materials. The product is made of a high quality borosilicate quartz compound. To maintain the temperature of your beverage, the bottle is insulated with double walled glass. However, don't worry about the bottle being too big because this unique design fits snugly in your hand.
Not only is this bottle eco-friendly, but it also makes cleaning super easy with its two metal lids located on either end of the bottle. It gives the bottle a modern feel and of course, it will dry in less than a few seconds. The bottle is also equipped with a stainless steel tea infuser that can be found on the bottom of the bottle. You can choose to leave the tea if you prefer the strong taste, or remove it if you don't like your tea heavily-steeped. As an added bonus, the UEndure tea Infuser Travel Mug's packaging is of such high quality that you might mistake it for a high-end scotch or bourbon.
To use the bottle, simply remove the bottom lid and push the stainless steel tea infuser in place until it snaps. You can fill the infuser with whatever loose tea you like. Then place the bottom lid back on the bottle and remove the top lid. Fill the bottle with hot water and close the lid. Then let your tea steep to perfection.
Fred & Friends Slow Brew Sloth Tea Infuser
This Slow Brew Sloth Tea Infuser by Fred & Friends makes for a super fun gift. If you know someone who enjoys novelty items and loves tea, then you don't need to look any further for a perfect gift idea.
This fun tea infuser allows you to brew your tea slowly. So take a break (sloth-style) and enjoy a delicious cup of your favorite loose leaf tea blend. The sloth infuser is resistant against heat and the silicon is BPA- and phthalate- free. The infuser is designed as such that the sloth hangs from the rim of your tea cup and slowly infuses with the hot water.
Tealyra Matcha Tea Connoisseur Ceremony Start Up Set
This product makes an excellent gift for matcha tea aficionados. The Matcha Tea Ceremony Connoisseur Set comes with 25g of Imperial Ceremony Grade Match, a high quality Match Bowl that is made in Japan, a bamboo whisk, a bamboo scoop, a ceramic whisk holder, a sifter and a bamboo-serving tray.
It doesn't matter if you are new to Matcha or already a connoisseur, this gift set is perfect for everyone. It has all the tools you need to whip up a delicious bowl of Matcha tea in the comfort of your home.
All the products in the set are handmade in Japan and they represent the perfect size and style of a traditional tea set. The bamboo used for the products is sustainably grown and it makes the cleaning part easy.
Cuisinart Stainless Steel Cordless Electric Kettle
Here at TeaMinded we often get asked, what is the best electric tea kettle. In addition to our more comprehensive review to help answer that question, its safe to say that the Cuisinart Stainless Steel Cordless Electric Kettle is perfect for making tea in shortest span of time possible.
The kettle is equipped with 1500 watts of power that allows it to heat quickly. It can hold up to 1½ liters of water, which starts to boil within a few minutes. You can choose to set the kettle for various temperatures, which makes it perfect for steeping different varieties of tea.
The electric kettle is easy to use. Temperature setting is done with simple one-touch controls. The recommended temperatures for the various teas are 160o Fahrenheit for delicate teas, 175oF for green tea, 185oF for white tea, 190oF for oolong tea, 200oF for French press coffee and the "boil" option for black tea, instant cocoa, oatmeal, noodles and much more.
There are LED indicators on the control panel of the Stainless Steel Cordless Electric Kettle. There is a start button and keep warm button. The keep warm button will keep your beverage hot for 30 minutes. The base of the kettle can turn 360 degrees for your extra convenience. This allows you to pour your hot beverage into your cup without having to struggle with a power cord. The kettle also has a memory function that means when you remove your kettle from the base, the kettle does not shut down or lose its spot in the heating process.
Apart from the above features, the kettle also has a handle that stays cool to the touch and allows for a strong grip. The kettle also has an open button for lifting the lid to pour in water for heating. For your convenience, the kettle has measurement marks on a blue backlit water window that makes it easy to know how many cups of water are in the kettle. The kettle is also equipped with a concealed heating element that keeps mineral buildup to a minimum. The spout of the kettle is designed as such that it creates no drips when pouring. In addition, to keep things safe the kettle shuts off on its own if there is no water in the kettle.
Book – Tea: History, Terroirs, Varieties
This book makes an excellent gift for someone who loves tea and wants to learn more about it. The book "Tea: History, Terroirs, Varieties" is a complete guide to non-herbal teas, herbal teas, tealeaves and everything relative to tea.
The book is full of colored photographs and authoritative texts that literally take the reader to another place, a place full of the finest growing-tea in countries like China, Japan, Taiwan, Sri Lanka, Nepal, Vietnam and East Africa.
All varieties of tea, including black, green, white, yellow, oolong, pu'er, perfumed, aromatic and smoked are covered in the book. It starts by giving an overview of the history of tea, followed by tea varieties, placed where tea is sourced form, how it's processed and cultivated, and the art of making, serving and tasting tea, along with tea ceremonies. There is also a great collection of tea recipes provided by gourmet chefs.
Apart from the beautiful photography, the book also has detailed charts, tables and graphs that show the characteristics of each tea, such as caffeine, antioxidants and other biochemical properties.
Teavana Perfectea Maker
The Perfectea Maker by Teavana provides an efficient, easy way to make steeped tea. All you need to do is add water with the correct temperature along with your desired loose leaf tea. Then place the Perfectea maker on top of your favorite cup.
The product has a patented drain mechanism that strains your tea into the cup. The tea leafs stay behind in the strainer in the tea maker. The Perfectea Maker comprises of four pieces that are assembled together for the purposes of steeping tea. These pieces can be dissembled for easy cleaning and then reassembled again for the next time.
The product is perfect for straining loose-leaf tea, it's sturdy and the plastic it's made of is BPA free. The tea maker requires a cup of 3.5 inches in diameter and can brew about 16 ounces of tea. It is also equipped with a drip tray and the entire ensemble is dishwasher safe, though it is recommended to wash it by hand.
"Art of Tea" Subscription Service
The Art of Tea subscription service is great if you wish to get regular deliveries of your favorite teas. The website offers monthly, semi-annual and annual subscriptions for most of their tea blends. You'll have your teas delivered right to your doorstep and you can choose to end your subscription whenever you wish.

This tea subscription gives you access to a wide selection. The selections change every month and Art of Tea makes it their mission to only get the finest of teas from reputable sources. The selection of teas is customized to your choices and you can select from loose-leaf teas, sachet teabags, wellness, signature teas and caffeine free teas. Every delivery comes with a collection of tea recipes, benefits, fun facts and much more. The shipping is free within the United States.
Iced Matcha Tea Guide (made with martini shaker)
This recipe and gift set idea from Matcha Source is great for everyone who enjoys iced matcha tea. With the help of this guide and the Matcha Source products you can now make iced matcha tea in the comfort of your home. The guide provides a recipe that will help you get the perfect matcha iced tea every time. You can also experiment and add more flavors to your drink, such as lemon, lime, ginger, mint or coconut (unless you are a matcha "purist" like a few of us around here).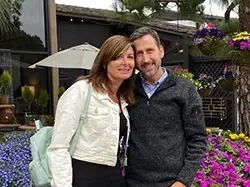 Scott is the founder of TeaMinded. He enjoys tasting and discovering teas from across the globe, with green teas and ceremonial matcha from Japan being among his favorites. He's grateful to be immersed in the tea community, always learning and sharing along the journey.