Here are Tea Minded we like to keep on top of the latest trends in tea. With that in mind, lets take a look at tea-infused cocktails!
The trend of artisan cocktails are now being enjoyed by tea and cocktail lovers alike. The every growing popularity of tea-infused cocktails first launched in America but has broadened across the world, which has provided the perfect opportunity to enjoy new tea experiences. Additionally, there's also been a rise in specialty tea bars and pop-up shops serving creative tea cocktails. However you don't need to visit one to experience your own tea-infused cocktails.
Here's the perfect gift set to you get started:
This set has everything you need to get started including your comprehensive cocktail guide book, a cocktail shaker, and Ginger Herbal Infusion tea.
Now…grab your shaker and try out a few of our recommended and eay-to-make tea cocktail recipes.
3 Favorite Tea Cocktail Recipes
Bourbon Sweet Tea
This simple bourbon tea recipe gets really interesting when you realise that the sweetener is actually limoncello.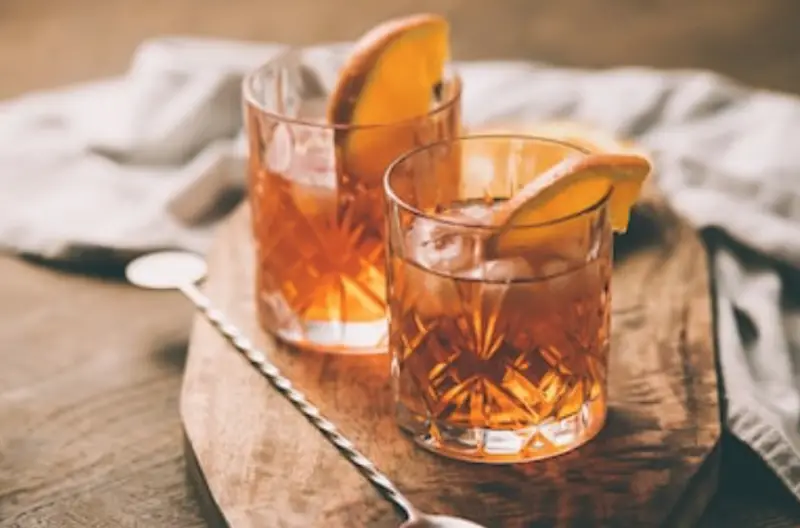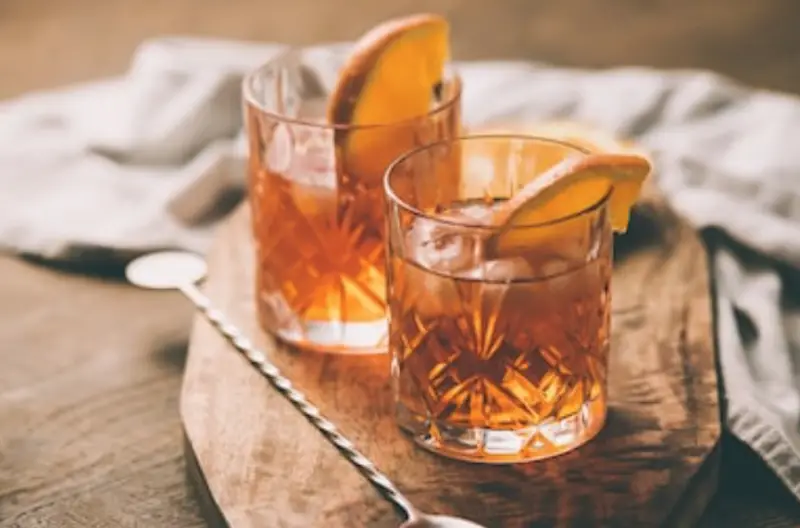 Ingredients:
4 ounces freshly brewed iced tea
1 1/2 ounces bourbon whiskey
1/2 ounce limoncello
Orange wedge (or lemon to accentuate the limoncello)
Preparation:
In a sizable (preferably a double) old-fashioned glass combine the portions of bourbon and limoncello
Fill the glass generously with ice cubes
Top with the iced tea and stir (or shake gently)
Garnish with lemon wedge and enjoy!
It's as simple as that!
Irish Tea Happy Hour
A perfect iced tea cocktail that is anything but ordinary, the Irish Tea Happy Hour is a fun one to mix up.
Ingredients:
1/4 ounce absinthe
4 ounces green tea (make sure it's sweetened and chilled)
1 ounce Irish Whiskey (hence the "Irish" Tea Happy Hour)
Lime wedge for garnish
Preparation:
Pour absinthe into empty rocks glass – tilt and swirl the glass to get the absinthe coated all around the inside of the glass.
Once the glass is completely coated, gently pour out the remaining absinthe.
Add ice to the absinthe-coated glass.
Pour the Irish Whiskey over the ice.
Add green tea and garnish with the lime wedge.
Bespoken Vodka Martini
Here's your fun (tea inspired) twist on the average martini!
Ingredients:
2 ounces vodka
2 ounces orange juice
3 ounces cranberry tea — chilled
3/4 ounce lemon juice
3 teaspoons sugar
Lemon rind garnish
Preparation:
Pour the ingredients into a cocktail shaker filled with ice.
Shake it up well
Strain into two separate martini glasses and enjoy!
Here at TeaMinded we often get questions such as: What alcohol goes well with Tea? Or, what can you mix in tea? We hope these recipes, along with the book and guide, provide some answers. In general, we find that bourbon and vodka pair quite nicely with tea, and are often the most refreshing. Sweeter mixes might include rum, or perhaps one of your favorite liqueurs.
Kelsey, a TeaMinded reader from Texas, sent us an email recently asking for a recommendation on what type of tea might mix well with tequila. We've been brainstorming, and trying out a few options. Following a few more "taste tests," we'll report back with a recipe. Keep an eye on this space!
In the meantime, when it comes to the best cocktails made with tea, our best advice is to experiment and be creative (you might be pleasantly surprised)! And, be sure to let us know in the comments below about your favorite tea cocktails and how you like to enjoy them.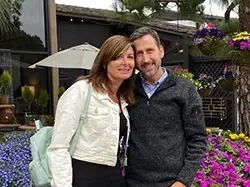 Scott is the founder of TeaMinded. He enjoys tasting and discovering teas from across the globe, with green teas and ceremonial matcha from Japan being among his favorites. He's grateful to be immersed in the tea community, always learning and sharing along the journey.