Other than tea leaves, the number one required ingredient for tea is hot water. It would be very easy to heat water for tea in a pot or saucepan on the stove, but with technological advancements and logical material design, there are better and faster ways. This brings us to the tea kettle, a device designed specifically to heat water over a hot surface (or heating implement, in the case of electric tea kettles).
One of the things to keep in mind when looking for teaware is the appropriate use for that tool. Many people may think an ornamental teapot, which can come in many different shapes and sizes, is both for heating water and steeping tea leaves. This is incorrect; the materials used on most teapots will not stand up to the high heat it takes to bring water to a boil.
In the kitchen and in all facets of life, there are simple ways to do things, and there are better ways to do things. In many instances, the more modern way of doing something either adds more steps for the same result or has fewer steps that leave us with a substandard product. The tea kettle is not one of those things.
Combining faster boiling times with accurate and smooth water pouring, the modern tea kettle is vastly superior to virtually any other method of heating water for tea. There are a number of different styles that will work with anyone's kitchen, and we are here to help select the best tea kettle for yours.
Top Tea Kettles
When deciding on a new tea kettle, consider the space available in your kitchen or pantry. Some living situations have enough counter space to keep a stand-alone electric tea kettle out and on display at all times, but others require a kettle that is easy to store away. 
Brand
Best Overall
Fellow Stagg EKG+ Bluetooth Connected Electric Pour-Over Kettle
Best for the Money
COSORI Electric Kettle
Best Cheap Pick
Cuisinart CTK-SS17 Aura Stainless Steel Stovetop Teakettle
Product



Best Overall
Brand
Fellow Stagg EKG+ Bluetooth Connected Electric Pour-Over Kettle
Product

Best for the Money
Product

Best Cheap Pick
Brand
Cuisinart CTK-SS17 Aura Stainless Steel Stovetop Teakettle
Product

The following selections take all of that into account, and we are sure there is a tea kettle that will be right for your situation.
Best Overall Tea Kettle: Fellow Stagg EKG+ Bluetooth Connected Electric Pour-Over Kettle
One of the most technologically advanced and beautiful tea kettles on the market, the Fellow Stagg EKG+ electric tea kettle receives rave reviews and praise not only on Amazon but also from many different independent websites. It is loaded with features, has a comfortable ergonomic design, and presents itself with clean, minimalist, modern aesthetics.
The most important feature of an electric tea kettle, temperature control, is extremely precise in the Stagg EKG+. Many inexpensive electric kettles are set to only boil water, and mid-range kettles have different temperature ranges that may not be very accurate. 
This tea kettle has an advanced PID controller that allows single-degree settings from 135°F to 212°F (57°C to 100°C) and can switch in between Fahrenheit and Celsius.
Why is this important? Different types of teas call for different temperatures. Black teas should be brewed with the water close to boiling, whereas green tea should be brewed at lower temperatures around 175F-180F. 
When it comes to heating water for brewing tea, speed can be very important. Waiting a long time for water to heat to the desired temperature can take away from the entire experience and make you less likely to reach for those fresh tea leaves recently purchased directly from China. 
The EKG+ boasts a 1200 watt power source that heats water quickly so you won't have to wait around for long.
After the water is heated to the selected temperature, the kettle's built-in stopwatch can be started. Since different teas have different steep times, this is a very handy feature that will help set up the perfect brew. Over-extraction is one of the easiest mistakes to make while brewing tea and the included timer can help keep that from happening.
There is also a "hold" setting that will keep water at the selected temperature for 60 minutes. This comes in handy when planning on brewing multiple pots of tea.
The EKG+ is the updated model of the original Stagg EKG. The main difference between the two is the added Bluetooth connectivity that adds another layer of functionality to an already brilliant kitchen tool. This functionality is performed through the Fellow EKG+ app and Acaia's Brewmaster app.
Fellow Stagg EKG Plus Electric Gooseneck Kettle -...
STAGG EKG+ ELECTRIC POUR OVER KETTLE - Ready to kick your brewing up even another notch? Stagg EKG+...
PRECISION POUR - Stagg EKG's sleek pointed spout is designed for a powerful but precise stream for...
TEMPERATURE MATTERS - Speed up your brewing process with Stagg EKG and its 1200 watt quick-heating...
The Fellow EKG+ app is available for iOS only and not for Android, which is one of the only drawbacks of this product. If you have an Apple smartphone, however, it is an extremely handy app. 
It allows you to set the temperature remotely as well as turn the kettle on or off. In addition, the app will let you know whether the kettle is off its base, a very handy addition for when the kettle is improperly placed and keeps the heating implement from creating a hazard.
The Brewbar App from Acaia is provided along with scales made by Acaia. This app is available for both iOS and Android, but is mainly geared toward coffee brewing. 
It helps brew coffee while considering factors such as the volume of coffee, water temperature, amount of time needed to brew, and what process is used to brew the coffee. If you are a coffee drinker as well as tea enthusiast this may be an excellent addition to your coffee gear.
In addition to advanced technological features, the design of this excellent tea kettle also takes everyday use into account. 
The balance of the kettle is weighted perfectly, allowing for easy and balanced handling when picking it up off the base and pouring. It features a gooseneck design for the spout, making the action of pouring into a teapot or mug smooth and controlled.
Tea Kettle Details:
Stovetop or Electric: Electric
Temperature Control: Variable from 135°F to 212°F
Timer: Yes
Material: 304 Stainless Steel Kettle Body and Lid, Plastic Base
Volume: 0.9 Liters
Power (if Electric): 1200 Watts
Warranty: 1 Year
Other Features: Bluetooth, Apps for iOS, Android, and iPad
Best Tea Kettle for the Money: COSORI Electric Kettle (BPA-Free)
The COSORI Electric Kettle does not have all the features of our overall choice but is a very good all-around tool for boiling water. It holds a large amount of water which can come in handy when entertaining a group of people, and heats that water very quickly. 
Temperature control is not an option, but is excellent for heating water to brew black tea and other teas that brew well with higher temperatures.
The entire design of this tea kettle is focused around keeping your water pure. This starts with a borosilicate glass body which keeps its clarity and will resist scratches and scuffs. 
The rest of the parts inside the Cosori kettle that would come in contact with water, including the base, lid interior, and filter are made of 304 stainless steel and BPA-free plastic.
We all want accessories to be easy to use, and this tea kettle does not disappoint in that regard. To start the boiling process, simply press the large switch to begin the heating process. Blue LED indicators show how hot the water is, and shuts off when it has reached the boiling point.
Safety features can come in handy when dealing with electronic devices. This tea kettle features the tried and true British STRIX thermostat technology, the industry standard in kettle controls. 
The heating implement will shut down within 30 seconds of reaching boiling temperature, and the boil-dry safety feature turns everything off if it detects that there is no water in the kettle.
COSORI Speed-Boil Electric Tea Kettle, 1.7L Hot...
SUPERIOR MATERIALS--Your kettle is made with high-quality borosilicate glass, and 304 stainless...
LARGER MOUTH--Your kettle is designed with a wide-open 4.3 inch/110 mm mouth for quick cleanup of...
CONVENIENT & DETAILED--Specially design the non-drip spout and scald-proof lid for easily...
Nobody wants to wait a long time for their water to get to the right temperature. The 1500 watt heating implement makes sure that water boils quickly in a kettle of this size. Depending on the amount of water the tea kettle is filled with, boiling times will vary between 3-7 minutes.
When dealing with anything that is made of glass, one of the most important issues is keeping the clarity of the kettle when it is on display. Since this tea kettle is primarily used for heating water there is a low risk of staining from tea leaves, but hard water buildup may be a concern. 
Keeping that in mind, the design of the Cosori electric kettle has a wide mouth that makes it incredibly easy to clean.
Sometimes we want to make a quick cup of tea for ourselves, and other times we need to heat more water for company. This kettle has a very large 1.7 liter capacity, which comes out to over 7 cups. If entertaining is the primary focus of your search for an electric tea kettle, it is hard to go wrong with this choice.
With a 2-year warranty, the Cosori electric kettle is an excellent choice for the money. While it does not have specific temperature settings, it does have the capacity to heat a large amount of water quickly, which may be more important in some instances.
Tea Kettle Details:
Stovetop or Electric: Electric
Temperature Control: None
Timer: Auto Shut-Off
Material: Glass
Volume: 1.7 Liters
Power (if Electric): 1500 Watts
Warranty: 2 Years
Other Features: LED Indicator, Boil-Dry Safety Feature
Best Cheap Tea Kettle: Cuisinart CTK-SS17 Aura Stainless Steel Stovetop Teakettle
When coming down to basics, a simple tea kettle is just meant to be a tool to heat water. If you are looking for a non-frills tool made for that, it's hard to pass up something as basic as the Cuisinart CTK-SS17.  Fill it with water, place it on the stove at high heat, and wait for it to whistle.
Many cheap tea kettles will do their job, but it is important to look at different factors when considering which one to purchase. Will it last? Is it comfortable to hold? Can it retain heat?
This tea kettle from Cuisinart is as simple as it gets. The clean, minimalist design looks good in any kitchen. 
The stainless steel body of this tea kettle is non-reactive, making sure that there will not be any external flavors or toxins that could change the flavor or health benefits or your tea. It is also thick enough to retain heat, but not too thick to make the kettle too heavy when pouring.
Since the body is made of stainless steel, the inside and outside are both very easy to clean. Simply wipe down the kettle with a soapy sponge, rinse, and dry thoroughly.
Not all tea kettles or stovetop cooking implements are made for all types of heating devices. The construction materials of the Cuisinart CTK allow for use on any type of stove – gas, electric, or even induction. 
It would be possible to use this kettle over a fire or a grill, but it is not recommended. The very high heat from these types of heating can melt the stainless walls, and carbon soot buildup may be difficult to clean.
While heating a tea kettle on the stove, sometimes the water is not the only thing that gets hot. This kettle has a handle located completely above its body, blocking it from any residual stovetop heat. The handle is made from a heat-resistant material that keeps it cool even when the water inside is boiling.
To make sure that the Cuisinart tea kettle doesn't stay on the stove too long, it is equipped with a traditional whistle spout that will notify everyone in the immediate vicinity that the water is boiling. For those that do not appreciate the classic whistling sound, it is possible to flip the spout open, but it will be more difficult to know when the water has reached the correct temperature.
Tea Kettle Details:
Stovetop or Electric: Stovetop
Temperature Control: None
Timer: None
Material: Stainless Steel
Volume: 2 Quarts (1.89 Liters)
Power (if Electric): N/A
Warranty: Limited Lifetime Warranty
Other Features: Whistle Notification
Best Electric Tea Kettle Runner Up – KitchenAid 605516-KEK1322SS Electric Glass Tea Kettle
Ranking very high in our assessment of different tea kettles but just edged out by the Fellow Stagg EKG+ for the overall choice, the KitchenAid Electric Glass Tea Kettle has many advanced technological features and a user-friendly design.
Whereas our number one choice for the best tea kettle has a stark, minimalist black presence, the runner-up choice has a primarily glass construction that some tea drinkers may prefer. The body is made out of DURAN Glass, a borosilicate glass (3.3) originally designed for laboratory glassware by Otto Schott. It has a very high resistance to heat and temperature changes, so is perfect for this type of application.
In addition, the DURAN glass used in this tea kettle is very clear, highly scratch resistant, and the smooth surface is much easier to clean than standard glass. The majority of the remainder of the kettle's body is made of stainless steel, but there are small touches of plastic on the inner liner and inside the lid.
The included instructions specify that the kettle portion should be washed with soap and water before the first use – reviewers state that this process is recommended and necessary to remove any off odors that manufacturing or packaging may have left.
One of the best features of this tea kettle is the inclusion of six temperature presets. The temperatures range from 158F (70C) to 212F (100C), and are separated by the type of tea that should be brewed at that temperature.
158F / 70C: Keep Warm Setting
176F / 80C: Green Tea
185F / 85C: White Tea
194F / 90C: Oolong Tea
203F / 95C: Black Tea
212F / 100C: Herbal Tea
For individuals just learning about different tea types, the addition of tea to temperature recommendations is a welcome bonus. Different teas may fall outside of KitchenAid's recommended settings, so be sure to ask when purchasing tea from your local shop at which temperature your tea should be brewed.
KitchenAid KEK1322SS Electric Glass Tea Kettle,...
Premium Schott DURAN Glass and Stainless Steel Construction
5 specialty tea settings designed to preserve each tea's unique flavors and aromas
Use the stainless steel tea steeper for brewing tea in the kettle or simply remove it to boil water...
Knowledgeable tea drinkers or anyone looking for an extreme amount of control may balk at the idea of having stepped presets instead of full degree control, but with only a five-degree celsius difference between the settings we feel this is a good compromise. 
In the case where the desired temperature falls between presets, shoot for the higher setting and when the heating is complete, open the lid and let the tea kettle cool off for a few minutes.
One of the specifications where the KitchenAid tea kettle beats our overall choice is the volume of water, 1.5 liters, that it can heat at one time. The Fellow Stagg series only has a .9 liter capacity. The 1500 watt heating implement in the base of this glass tea kettle is a little more powerful, making it able to heat the larger amount of water just as quickly. After brewing, the heating implement will automatically shut off unless it is switched to the "warm" setting.
Other great features of this kettle are the included tea infuser and volume markers on the side of the glass body. These two factors make it possible to brew tea directly in the kettle, a feature not available with most of our other choices. 
The infuser will work when using down to around 2 cups of water, making it very versatile for anyone who does not want to brew an entire pot at once.
Tea Kettle Details:
Stovetop or Electric: Electric
Temperature Control: 6 Preset Settings
Timer: None
Material: Glass
Volume: 1.5 Liters
Power (if Electric): 1500 Watts
Warranty: 1 Year
Other Features: Keep Warm Setting, Included Tea Steeper
Best Whistling Tea Kettle: Pykal Whistling Tea Kettle with iCool – Handle
Our selection for best cheap kettle was a whistling kettle as well, but for those who might want an upgraded stovetop choice, the iCool Handle Whistling Tea Kettle has more features and a more robust construction.
The design of this stovetop tea kettle is a bit more futuristic than the classic whistle kettle that many may be accustomed to. 
The handle is larger than many available, making it more ergonomic, as well as allowing space for full protection with its iCool-Handle Technology. This ensures that the handle cools down in mere seconds after the stovetop heat is turned off.
Another interesting feature of kettle handle is the integrated push-button mechanism, allowing the opening of the spout from a button on the handle instead of having to flip it up with your fingers. This will help to prevent burns, both from the heat of the kettle itself as well as from steam escaping out of the spout.
The body of the Pykal tea kettle is made out of stainless steel with no interior plastic parts, making sure that the water will not leach any off flavors or impurities during the boiling process. It has a satin finish as opposed to the standard brushed or chrome kettles that are found at lower prices.
Whistling Tea Kettle with iCool - Handle, Surgical...
I-COOL HANDLE WHISTLING TEA KETTLE FOR SAFETY (FULL VIDEO BELOW) | PUSH BUTTON MECHANISM FOR EASE -...
ENHANCED HEATING PERFORMANCE WITH 5-PLY ENCAPSULATED BASE - With an IRON layer between 2 ALUMINUM...
SATIN FINISH | PERFECT GIFT BOX | 2 PREMIUM TEA INFUSERS - Packaged in a stylish gift box for the 3...
To speed up heating time and increase durability, the base of this whistling tea kettle is made of an innovative 5-ply capsule bottom design. It consists of five layers of four different metals, all of which add to the overall quality and effectiveness of the kettle. 
Here are the layers from the inside of the kettle to the outside:
18/8 Food-Grade Stainless Steel – Adds strength, flavor-neutral, resistant to corrosion.
Aluminum – Heats evenly, boils water quickly.
Iron – Adds weight and heat retention.
Another Layer of Aluminum – To sandwich the layer of iron.
Stainless Steel – Highly conductive, resistant to heat damage, aesthetically pleasing.
In addition to the above properties, the 5-ply base ensures that this tea kettle will be able to heat water on any type of stovetop including gas, electric, induction, ceramic, as well as halogen. 
The base is also very wide, allowing for higher settings on a gas stove. This will help focus the wider flame base to the bottom of the kettle instead of having the flames lick around its edges.
The Pykal Whistling Tea Kettle arrives in a stylish gift box and also includes two premium grade infusers. We would not recommend using these infusers directly in the kettle while boiling water, but they are a nice addition to brew tea in mugs after the water is heated.
Tea Kettle Details:
Stovetop or Electric: Stovetop
Temperature Control: None
Timer: None
Material: Stainless Steel
Volume: 3 Quarts (2.84 Liters)
Power (if Electric): N/A
Warranty: 1 Year
Other Features: Keep Cool Handle, Whistle Notification, 2 Included Infusers
Best Automatic Tea Kettle: Breville BTM800XL One-Touch Tea Maker
By far the most unique offering in our list of top tea kettles, the Breville One-Touch Tea Maker not only heats water, but also automatically brews tea to your specifications with an automated infusion basket. 
With the wide range of settings and features, this is an amazing piece of technology that makes an excellent pot of tea, almost completely by itself.
Tea Kettle Details:
Stovetop or Electric: Electric
Temperature Control: Variable
Timer: Yes
Material: Glass
Volume: 51 Ounces (1.5 Liters)
Power (if Electric): 1500 Watts
Warranty: 1 Year
Other Features: Lowers and Lifts Tea infuser
This product is much more than a tea kettle, it is a fully automatic tea maker. If you so choose, the only thing you have to do is add water to the pot and tea to the infuser basket and the Breville One-Touch will take care of everything else. It will heat the water to the desired temperature, lower the tea leaves into the water, and remove them when the selected steep time is complete.
Sale
As the water is heating the LCD screen will display the current temperature in 5 degree (Celsius) increments. There is also a brew timer that displays the length of time the tea has been brewing.
After the brew cycle is complete, the tea maker switches to "keep warm" mode. This will be between 70C-80C depending on the original brewing temperature.
Tea Settings
There are five tea type presets available on this tea maker when ease of use is the primary intention.
Green Tea – 80C, 3:00 Steep Time
White Tea – 85C, 3:00 Steep Time
Oolong Tea – 90C, 3:00 Steep Time
Herbal Tea – 100C, 4:00 Steep Time
Black Tea – 100C, 2:00 Steep Time
These settings are based on Breville's recommendations for this tea maker, and may differ with loose tea leaves from different sources. If you have not brewed a particular tea before, it is recommended to start with Breville's original settings and then test different temperatures and steep times.
Tea Strength
Another interesting feature for brewing tea is the Tea Strength setting. Changing between Strong, Medium, and Mild will change the default steep time for the existing presets.
Manual Brewing and Steeping
Adding to the preset tea settings, manual settings are available as well for both temperature and steep time. Temperature range available is between 70C (160F) and 100C (212F), and can be switched between Celsius and Fahrenheit.
Automatic steeping times are available up to 10 minutes, but if it is desired, times past 10 minutes are regarded as "manual" and the tea maker will need to be shut off manually.
To boil water, simply press the "HOT WATER" button.
Auto Start Feature
A fully-automatic tea maker would not be complete without an auto-start feature. If you want a pot of tea ready for the morning, fill the tea maker with water, add the correct amount of leaves to the infuser basket, and set the auto start features with desired tea settings and start time on the front panel. 
The Breville tea maker will start at the correct time, stop the brewing process automatically to prevent over-steeping, and keep the pot warm.
Basket Cycle
In some instances it may be desired to move the infusion basket around in the hot water, creating some turbulence to infuse the leaves or herbal mix more thoroughly. 
In these cases, there is a basket cycle that will automatically move the basket up and down. This setting is really, really cool to watch, but it will increase the infusion rate and tea strength, so only use it when a much stronger infusion is required.
Considerations When Purchasing a Tea Kettle
There are a few questions to ask when looking to purchase a tea kettle, and the answers to those questions will help point you in the right direction. Think of what the kettle will be used for, features and speed of the kettle, budget concerns, and aesthetics.
What Will the Kettle be Used For?
When brewing black tea or blends in tea bags that are commonly found at grocery stores, the water used can often be whatever is closest to boiling. In these cases, a simple whistling stovetop tea kettle can be a good budget pick. Inexpensive electric kettles will also work well for this application, as they will heat the water more quickly.
For other tea leaves that require lower temperatures, it is important to be able to bring the water to the correct temperature range without it getting too hot. Boiling water will over-extract gentle teas such as white or green tea. Many mid to high-end electric tea kettles will have temperature settings based on the tea being brewed, and some are even adjustable within one degree.
Another option is to have a kettle that can only boil water, but after it is boiled, remove it from the heat and wait a few minutes for it to cool down. A digital kitchen thermometer is a great tool to have in any kitchen, and can come in handy to find out when the water temperature is perfect for the type of tea leaves being used. 
Be sure that the probe is long enough that it will reach the water without your fingers having to touch the hot kettle surface.
Which Tea Kettle Boils the Fastest?
On average, a kettle heated on the stovetop will boil water in 7-10 minutes depending on the size of the kettle, materials used, type of stove, and amount of water inside. 
Electric kettles use a high-wattage heating implement to heat water, and can bring water to a boil in 5 minutes or less. If speed is a concern, focus on electric kettles and look for the wattage in the product description.
What Features do Different Tea Kettles Have?
There are very few features available for a stovetop tea kettle. One of these is the whistling kettle spout which lets out a hearty whistle when the water reaches the boiling point. This is an important safety feature to notify you when the water is ready – a kettle left to boil unchecked will eventually boil off all the water and possibly melt or shatter on the stove.
Another feature to look for on a stovetop kettle is the shape and material of the handle. Handles will get hot, but this can be reduced by using a different material that cools down quickly. There are also unique handle shapes designed to absorb less heat.
Electric tea kettles offer extraordinary features that will make tea brewing a breeze. Variable temperatures help with brewing more delicate tea leaves, timers will keep track of how long the leaves have been steeping, and the handles will, in almost all cases, be cool to the touch throughout the entire process.
On the very high end of the feature spectrum, all-in-one tea makers are available that automatically brew tea according to your settings. They quickly heat water to the desired temperature, lower an infusing basket filled with your leaves into the water, brew for a set amount of time, remove the leaves to stop the steeping process, then keep the brewed tea warm for up to an hour.
In addition to the whistling feature of the stovetop kettle spout, it is important to look at the design of the spout as a whole. Different uses for hot water will require different spout shapes. 
Wide spout: Will pour water quickly, and it will also be possible to fill the kettle through the spout from the kitchen faucet. Caution should be used when pouring from a wide spout into a teapot with a narrow opening, it will be very easy to spill.
Narrow spout: Will pour more slowly but with more control.
Long spout: Provides a bit of distance between the kettle and wherever the water is being poured, making it easier to negotiate space without spilling
Long, narrow spout: Found on a gooseneck kettle, this combination will offer the most control, especially when pouring over leaves in a teapot. Also an excellent choice when used to heat water for pour-over coffee.
How Much do Tea Kettles Cost?
Basic stovetop stainless steel tea kettles: $10-$20
Basic electric tea kettles: $20-$30
Stovetop kettles with better materials and construction: Up to $50
Electric tea kettles with some additional features: $60-$80
High-end enamel-coated or copper stovetop kettles: Up to $100 or more
High-end electric tea kettles with very advanced features: Up to $200 or more
What is the Best Looking Tea Kettle?
Beauty is always in the eye of the beholder, so we cannot say which kettle will be appreciated the most by everyone. There are some basic themes that different tea kettles represent, and that can help point people in the right direction.
Stovetop tea kettles give off a classic feel, with designs based off of old-world images of a kettle always standing ready on the stove. Enamel coated tea kettles are very attractive and available in many different colors. Copper tea kettles present a unique appearance and can brighten up any kitchen.
There are stovetop kettles that have more of a modern design, oftentimes these are made of stainless steel with either a satin or chrome finish. 
Electric tea kettles can look very modernistic and match well with a kitchen that already has a metallic motif. Most electric kettles are based around stainless steel, and with the inclusion of a glass carafe will look very sophisticated on a countertop. The main drawback is that base has to be plugged in, so be sure to find space near an outlet.
Types of Tea Kettles
Tea kettles come in many different styles, and sometimes one style will work better for a different sized kitchen, different decor, or desired features. There are different aesthetic and technological reasons to buy certain kettles, and knowing the differences between types will help narrow down which style will work best for you.
Stove Top Tea Kettles
When going through the process of making tea as a meditative process, keeping more analog methods throughout can add to the whole experience. Filling a tea kettle, setting it on a hot stove, and preparing everything else for the tea brewing ritual while waiting for the whistle spout to sing is a lovely way to spend ten minutes.
It all comes down to preference, but in general the physical design of a stovetop kettle is more attractive than an electric tea kettle. This can come into play if the kettle will be left out because it is consistently used, sometimes less electronic clutter of wires and plugs is desired.
There is also the issue of space. When a stovetop tea kettle is done being used and cleaned, it can be easily put away in a cabinet or pantry. An electric kettle needs a place to be plugged in, and finding a place to put it away can be a little more tricky.
Copper Stove Top Tea Kettles
Very quick to heat and beautiful when taken care of, copper tea kettles can be a good choice. They extreme conductivity of copper transfer heat quickly and does not require as high a temperature as other materials. They are also a great conversation piece, as they look like antiques even when brand new.
There are some downsides to the copper kettle. The soft material is easy to dent or scratch, so it is best left on the stovetop or on display instead of forced into a cabinet with other cooking tools. 
The bright surface will dull over time, so it needs to be polished on a regular basis. The kettles designed for heating water as opposed to just display can also be quite expensive.
Stainless Steel Stove Top Tea Kettles
Reasonably priced and available in many different shapes and sizes, the stainless steel kettle is the most popular of the stovetop tea kettles. They often come with handles in different materials, as a stainless steel handle will heat up at the same rate as the kettle. In these cases, there are covers you can purchase to make handling them easier.
Stainless steel is very easy to keep both the inside and outside clean and is resistant to corrosion. It does not impart any flavor or have any health concerns when heating to high temperatures.
One of the downsides of stainless steel is that it is one of the slower materials to heat on a stovetop unless it has a multi-ply base.
Aluminum Stove Top Tea Kettles
Aluminum as a kettle material holds its own with copper when considering the speed at which the water will heat. They are, however, more resistant to damage, keeping scratches and dents to a minimum. Aluminum kettles are also very light, making them a good choice for camping.
There are some health concerns with using aluminum for cooking, so it may be a good idea to look for a tea kettle that has aluminum as only a layer within the kettle body construction.
Glass Stove Top Tea Kettles
With temperature-resistant borosilicate glass becoming more widely available, glass kettles are now a viable option for boiling water on the stove. These kettles look great, are easy to clean, and can provide double-duty as a teapot as well.
That being said, they are still glass, and one drop can easily shatter your everyday tea kettle. In addition, large temperature swings, such as placing a hot glass kettle on a countertop, can cause borosilicate glass to shatter.
Enamel-on-Steel Stove Top Tea Kettles
Stainless steel is an excellent material for a kettle but the standard metal color can look dull after a while. When steel is coated with enamel, it can bring a bright splash of color to the kitchen. These tea kettles are generally heavier than stainless steel, but will retain heat much better.
Whistling Tea Kettles
It is very easy to forget a boiling tea kettle on the stove. Electric kettles shut down or reduce temperature when they are heated. Unless you have a futuristic smart stove connected to the internet, this just isn't possible. Wouldn't it be great if there were some sort of way for the kettle to signal us when it finished?
The whistling kettle is an ingenious invention that uses the pressure of steam and air, only reached when water is boiling, to make a whistling noise that alerts everyone that the tea kettle is ready. 
This helps to avoid a dry kettle, which if left on the stove will eventually see the bottom melt through. Some whistles are attached to the kettle with a hinge, and others are removable.
Although it was invented around 1900, the actual mechanism behind how the whistling sound is made from a kettle was not fully described until 2013.
Electric Tea Kettles
Electric kettles are the best choice when speed and/or temperature accuracy are the primary concern. While a stove top tea kettle can take anywhere from 7-10 minutes to reach a boil, most electric kettles will get water to a boil in 5 minutes or less. They are available in a large range of capacities, from 1 cup to 2 liters.
Temperature Control
In addition to the fast heating time, some electric tea kettles have integrated digital thermometers that will give accurate temperature control during the heating process. This is a very important factor when brewing different types of teas, since some teas will become over-extracted when steeped at boiling temperatures.
Higher quality electric kettles can have digital readouts and give specific temperature readings and setting choices down to one degree. When looking at more mid-range kettles, expect to see preset temperature ranges which will keep the water within a range of approximately five degrees.
Electric Tea Kettle Materials
Lower-range electric tea kettles often have a stainless steel body with a plastic base. This gives a good combination of durability, affordability, and ease of cleaning. They can often be a bit heavy to pick up and pour, but will last a long time if properly cared for.
Glass carafes are becoming popular with mid-range electric kettles. They will still have stainless steel construction, and will often substitute a metal base with the more basic plastic ones. 
Overall durability is good, and the glass carafe will often look better than the lower-tier stainless offerings, but glass can break when dropped or bumped. If also used to brew tea in, they can also show stains over time.
Some high-end electric tea kettles forego the glass body and offer full stainless construction with little to no plastic parts. These kettles are very heavy-duty and will suffer years of punishment. Some may not appreciate the look of the all metal construction, but others will value the modern aesthetic that they bring.
Conclusion
Tea enthusiasts often try to find the best tea products to help them create the perfect cup of tea. When spending time, effort, and money in searching for the most delicious and beneficial leaves to brew, sometimes the core elements can be overlooked. Every step is important, especially the first one, heating water.
Look to our tea kettle buying guide as a source for ideas and inspiration. Just because some options such as enamel-coated or copper kettles were not present in our "best of" list does not mean they are bad choices, and some may even work better for you. 
Some people need to boil water in the fastest, most efficient way possible. Others appreciate the time it takes to heat water on the stove and look forward to the classic kettle whistle to notify them when water is boiling. Whatever your choice, be sure that every factor and feature of the kettle you purchase adds to your personal tea ritual instead of taking away from it.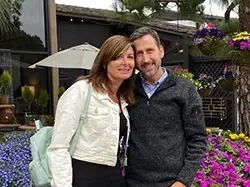 Scott is the founder of TeaMinded. He enjoys tasting and discovering teas from across the globe, with green teas and ceremonial matcha from Japan being among his favorites. He's grateful to be immersed in the tea community, always learning and sharing along the journey.