Cast Iron Teapots have long been considered to brew the most flavorful tea. The natural iron properties bring out the best of flavors, while naturally adding minerals and iron to your heated beverage. In addition, cast iron is built to last while looking stylish and sophisticated. 
Not all of these heavy duty pots are built the same, though. There are also several features you want to be wary of as you pick the right option. We've provided our picks for the best cast iron teapot, along with what features to consider as you make a decision. 
Our Top Cast Iron Teapot Reviews
Avid tea brewers believe the best tea is made in Tetsubin teapots and because this teapot is made with natural iron, the water boiled in them gives off a unique taste, resulting in the tea brewed to taste better than when brewed in other teapots or kettles.
These cast iron teapots allowed the people of that time to keep the water warm so they could pour the water over the loose tea leaves. This has led to the Tetsubin becoming a part of traditional Japanese Tea Ceremonies.
To help you find the best cast iron teapots, we are providing an overview of five favorite tetsubin cast iron teapots available online. You can easily order these and have them delivered to your doorstep and start enjoying the most flavorful tea, for a lifetime.
Brand
Best Overall
Iwachu Japanese Iron Teapot/Tetsubin
Best for the Money
Purple Hanabi
Best Cheap Pick
Cast Iron Teapot 40 oz
Product



Material
Cast iron construction, Enamel coated interior
Best Overall
Brand
Iwachu Japanese Iron Teapot/Tetsubin
Product

Material
Cast iron construction, Enamel coated interior
Best for the Money
Product

Best Cheap Pick
Product

Best Overall Cast Iron Teapot: Iwachu Japanese Iron Teapot/Tetsubin, Gold and Black Maple
Iwachu is a company with over 100 years' experience of crafting cast iron teapots, kettles and most famously, Tetsubin. Being one of the finest makers of Japanese ironware, the craftsmen/women at Iwachu respect their tradition and have come up with one of their best Tetsubin maple designed products. 
The precision and beauty of this handmade cast iron teapot is visible in its intricate exterior maple leaf design. Providing consistent heat all over the interior, the superior quality of the material used ensures the water is heated perfectly and the tea brewed being the most flavorful. 
The excellent quality also keeps the tea warm for a long time and the interior coated with enamel prevents the teapot from rusting. Its 22-ounce capacity is perfect for brewing a delicious tea for a nice morning and evening tea.
Highlights
22-Ounce capacity
Cast iron construction keeps tea warm for a long time
Enamel coated interior to prevent rust
Removable stainless steel mesh infuser
Best Cast Iron Teapot for the Money – Purple Hanabi
Manufactured by MIYA, a household name for tea lovers in China, this Purple Hanabi cast iron teapot is a must have for tea lovers around the world. MIYA is known for using the best quality materials and craftsmanship to make their cast iron teapots and this is no different. 
Coming with a stainless steel mesh infuser and interior coated with enamel, this ensures the teapot remains in use for years to come.
It gets its name from the famous Hanabi fireworks, as displayed on its exterior. Its quality ensures the heat is transferred equally all over the teapot, heating the water perfectly for a nice brew of your choice.
Highlights
Boasts quality materials
Excellent craftsmanship
Comes with a stainless steel mesh infuser
Enamel coated interior
Best Cheap Cast Iron Teapot: Cast Iron Teapot 40 oz Black Hobnail Teapot
This massive 40-ounce cast iron teapot with a design that reflects the stature of who owns it. For centuries, cast iron teapots have been known as a work of art as they are handcrafted, giving each teapot a unique design for the one who buys it. 
With a large space for brewing tea, this is the perfect teapot for when you have friends and family over. Handmade and hand finished, it is fitted with a removable stainless steel mesh infuser basket to allow perfect infusion. 
The interior of the pot is lined with enamel to keep it from rusting and allow the user to keep using it for years. However, make sure you take the precautions and not do anything that would damage its exterior design. This is the perfect cast iron teapot for brewing tea for a tea party or ceremony.
Highlights
Designed with a stainless steel infuser
Includes 2 100mL(3.4 oz) cups and a trivet
Crafted of cast iron
Holds up to 1200mL(40oz.)
Cast Iron Teapot, Japanese Tetsubin Kettle Set...
Cast Iron Teapot Set: Serve warm loose leaf tea to up to 2 people with this cast iron tea set comes...
Loose Leaf Tea Infuser: The stainless-steel reusable tea infuser of kettle helps separate tea leaves...
Easy To Clean : Rinse the cast iron teapot with warm, clean water after use; do not clean the...
Primula Pci7440 Black Cast Iron Teapot 40 Oz With Stainless Infuser
Another big contender in the 40-ounce cast iron teapot market, the Primula Tetsubin can be another graceful addition to your kitchen. Its enamel is made with FDA-approved materials, ensuring excellent quality and durability. 
Its beautiful black textured design makes it a unique item to have in your kitchen. With its exceptional craftsmanship, Primula has been providing quality teaware to its customers since 1991. 
It only takes 3 to 5 minutes for the PCI7440 to heat the water to brewing temperatures, resulting in a tea that is not only served just as fast as in modern electric kettles but also giving a tea that tastes far greater.
Highlights
Masterful design
Keeps Tea Hot for Hours of Enjoyment
Easy to Clean
Saves Time
Primula Stainless Steel Infuser for Loose Leaf...
CAST IRON BREWING: One of the most common materials when crafting teapots, cast iron is beneficial...
MASTERFUL DESIGN: In addition to its excellent heat retention, our Cast Iron Teapot features a fully...
BEAUTIFUL AESTHETIC: Professionally crafted with a bold, black, Japanese aesthetic that symbolizes...
Old Dutch Cast Iron Positivity Teapot, 26-Ounce
Manufactured by the Old Dutch, this Japanese inspired cast iron teapot is designed in one of the most beautiful possible ways. The elegant craft of the Japanese style is clearly visible on the exterior as it features the looks of the antique Japanese cast iron teapots.
It features a black enamel interior coating that prevents the teapot from rusting. The 26-ounce capacity ensures you can brew tea for a small group of friends and family. The quality materials used for making this teapot ensure the tea remains warm for up to an hour, a sign of high quality cast iron material.
Just like other cast iron teapots, don't use any detergents or heat it over a stove. Use your hands to rinse and dry with water at room temperature. This is a great Japanese style Tetsubin teapot to have in your house for any tea of your choosing.
Highlights
Keeps tea at the proper serving temperature for up to an hour
The porcelain enamel interiors keep the taste of the tea pure and allow for easy cleaning
Infuser included
Rinse out with warm water and hand dry
Old Dutch Cast Iron Positivity Teapot, 26-Ounce,...
The heat-retaining properties of cast iron allow our tetsubin teapots to keep tea at the proper...
The porcelain enamel interiors keep the taste of the tea pure and allow for easy cleaning
Infuser included
Benefits of Cast Iron Teapots
Why Cast Iron?
Cast iron cookwares, including teapots, have been used for centuries. With the introduction of cookware made from new materials hitting the market, people started discarding their cast iron cookware in favor of the new and supposedly 'improved' cooking products.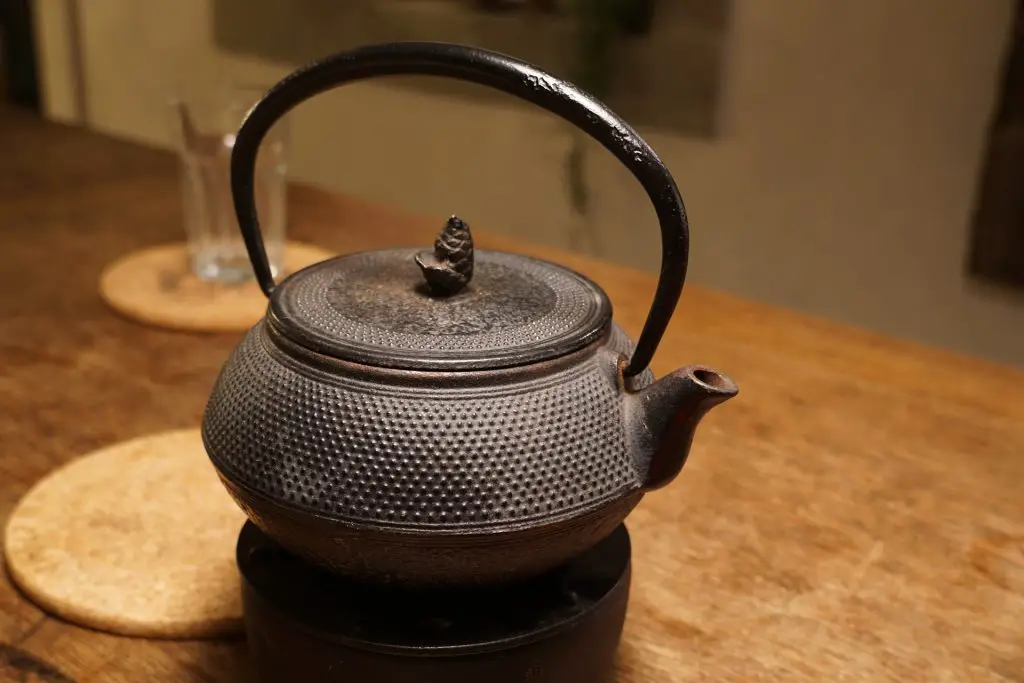 However, nowadays you will see a trend of people going back to the old ways. With people suffering from different deficiencies and diseases, doctors and health gurus are recommending going back to the way of life of our forefathers. This includes cooking and brewing tea in cast iron cookware.
You may be thinking how old-fashioned cast iron cookware is but, there is a reason why everyone is going back to filling their kitchen cabinets with cast iron cooking products. Even in the modern kitchen, this dependable cookware has more benefits than any other cookware available on the market today.
History
It is said that it was during the 17th and 18th century that the first cast iron teapots were made in Japan. However, there are accounts of the cast iron teapot being present during the Sen no Rikyu period, the historical figure most famous for influencing the traditional Japanese "Way of Tea."
Known as Tetsubin teapots in Japan, these were originally used to boil water but after the advent of Sencha Green Tea, these teapots became a household item for tea brewing all over China and Japan. The name "YiXing" comes from the region of YiXing in China where teapots were first made using the clay unique to that region.
Historically, YiXing is famous for its clay teapots, whereas the Japanese Tetsubin is known to be the first cast iron teapot.
Longevity
There are people who have been using their cast iron teapots for generations, going back as far as the 1850s. These teapots, if taken care of properly, can stay in excellent shape and perform at their best for your children, your grandchildren and even your great grandchildren.
Chemical Free
Another major benefit of cast iron teapots is that because they are made from pure cast iron, you are able to avoid harmful chemicals that come from teapots made with other industrialized materials. A lot of teapots nowadays are coated with a material which gives off PFCs (perfluorocarbons) when heated. This chemical is known to be damaging to the liver.
Adds Iron
Iron deficiency is the most common deficiency in the world today. This is a problem that was never faced by our ancestors centuries ago.
Because people in the old days cooked and brewed tea on cast iron cookware, their teas and foods were infused with iron that was leached into them by the cast iron pans and teapots.
A study by the American Dietetic Association has found that when using cast iron teapots, a good amount of iron is leached into the boiling water. This results in the tea brewed becoming infused with iron and the person drinking tea will receive a boost of iron, minerals and nutrients. People with iron deficiencies can greatly benefit from this effect. 
Note that some modern cast iron teapots are coated inside with an enamel finish, which prevents such infusion of iron. However, the many other benefits of cast iron teapots (heat absorption, quality, durability, capacity) can be enjoyed.
Why Choose Cast Iron Teapots
Traditional Approach for Brewing Tea
Those who are not really into the art of tea making will not realize how important a part is played by some of the little things they overlook, such as temperature, steeping time, the equipment, quality of the loose tea leaves and the quality of the water.
When it comes to brewing your favorite tea, finding and using the the right tools is important. As all tea lovers are aware, the secret to having that delightfully perfect cup of tea is to know the right method of brewing and that requires the right equipment.
In order to brew tea in a traditional manner, it is important to pay attention to what you are brewing the tea in. Cast iron teapots are the oldest types of teapots which have been used by tea lovers over the years to brew their favorite cup of tea. Apart from the health benefits of using cast iron, tea enthusiasts swear by cast iron teapots as giving a more flavorful tea.
This taste comes, in part, from the same reason why cast iron teapots are recommended for people with iron deficiency. This water, when fused with a good quality loose leaf tea, results in a brew that is unlike any other.
What's even better is a seasoned cast iron teapot will produce tea that is more delicious and richly flavored than the last time you brewed. Old is Gold when it comes to Cast Iron Teapots!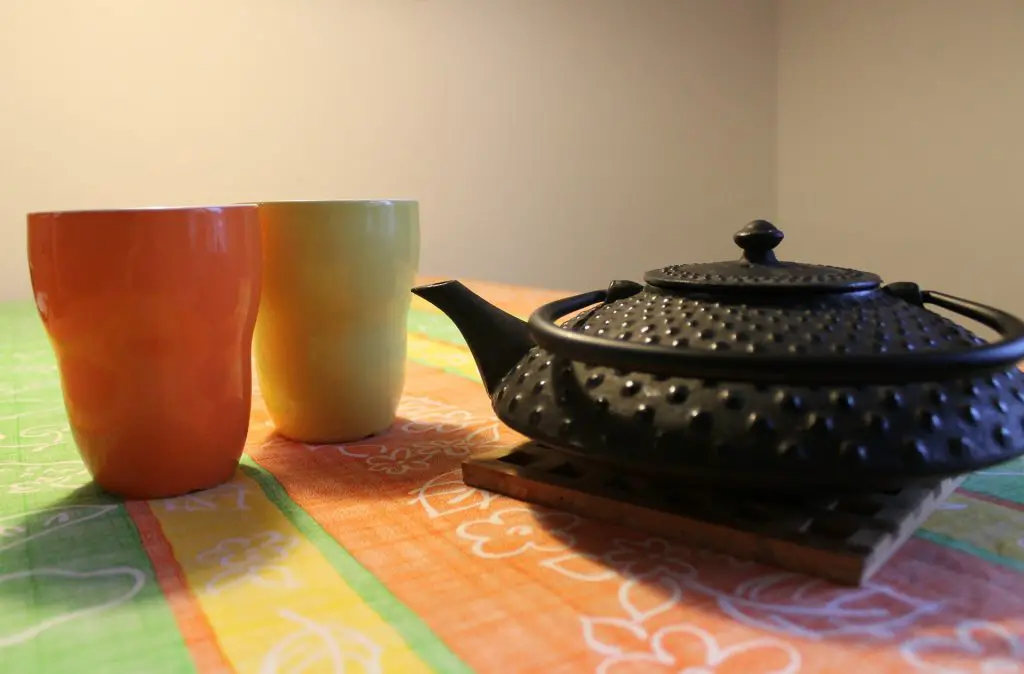 Better Heat Absorption – More Nutrients Extracted
Another reason why you should buy a cast iron teapot is cast iron absorbs heat evenly, ensuring the water heats up steadily over time. This gradual approach, even heating while the loose tea leaves are floating in the water, infuses the tea flavor into the water perfectly.
This not only gives the tea a pronounced flavor, but the healthy nutrients from the tea leaves are also extracted and bonded with the water.
When compared to ceramic and clay teapots, cast iron is able to retain heat more effectively. This way, you can keep your brewed tea warmer for as much as an hour. Cast iron teapots are more durable than ceramic or clay as well.
If dropped, ceramic and clay teapots may shatter into bits whereas cast iron will not. If properly cared for, your cast iron teapot will last you a lifetime!
Cast Iron Considerations for Teapots
Why Cast Iron?
When looking for the best culinary for brewing tea, a cast iron teapot is a great choice. Not only does it give your tea brewing (and drinking) a traditional touch, it will also add to the flavor and give your body a healthy boost of minerals.
Origins
When buying a cast iron teapot, you need to make sure of its origins. As you know now from the history, cast iron teapots were first made in China and Japan and to this day, the best cast iron teapots are produced in these two countries.
The Tetsubin teapots are considered the first teapots. If you wish to purchase a cast iron teapot, make sure the seller gives you the info on where it was made. Tetsubin teapots are handmade in Japan from solid cast iron.
Quality
The quality of the cast iron teapot depends on where it was manufactured. You can buy a regular teapot from your local store but the chances of it having been made with pure cast iron are fairly low. The best cast iron teapots are made in Japan.
Having been used for over four centuries, the Japanese have mastered the art of manufacturing these teapots by having the most skilled craftsmen spending weeks making a single teapot.
Durability
To make sure your cast iron tea pot lasts for years and even decades, the quality of the teapot is crucial. Even though iron teapots are strong enough to resist getting cracked or shattered, the quality of the cast iron being used for manufacturing will decide the life of the teapot.
Some manufacturers coat their cast iron teapots with an enamel to prevent oxidation and rusting. This ensures the teapot will last long enough to may even be passed down to your grandchildren.
Design
Japanese cast iron teapots are handmade by craftsmen/craftswomen, allowing them to design every teapot with meticulous detail. From simple to ornate, a cast iron teapot can be a beautiful work of art with eggshell finishes and beautiful flat handles.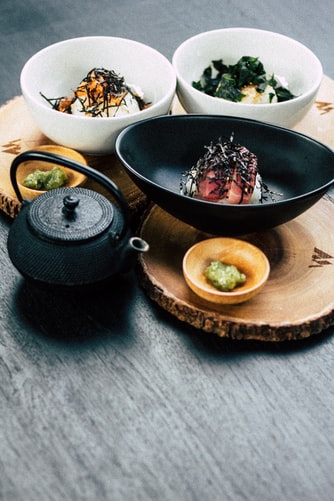 They can also be detailed with iconic symbols of the Japanese culture or some other designs and patterns, like the Imperial Dragon, gracing the sides of the teapot.
Choosing a cast iron teapot will add a touch of power and strength to your kitchen. It represents who you are. If you want to feel the ambiance of the traditional Japanese way of drinking tea and get the great flavor as well, then sharing tea made in a cast iron teapot with your friends and family is the way to go.
You can even buy a whole cast iron tea set that comes with a pot and cups. This will make serving tea a lot easier. You can even use this set for decorative purposes as Japanese cast iron tea sets are a work of art and will look amazing in your home.
Prestige
A time came when tetsubin iron teapots were coveted items to have in one's home. Their unique designs and the manufacturers' who made these fancy and beautiful teapots became a way of showing the stature of households in Japan.
Capacity
Another feature of the cast iron teapot to consider is to choose the right size. There are small ones and there are large ones, which to choose depends on your needs. If you will be brewing a cup of tea for yourself in the mornings and evenings, a 14-ounce cast iron teapot will be suitable.
If you think you will be having guests over and may need to serve them tea, having a larger teapot of around 30 ounces will be enough to serve a small group of tea drinkers.
Caring for Your Cast Iron Teapot
Do you love your beautiful Japanese cast iron teapot? Of course you do! Every tea lover loves their tea brewing equipment, especially when it is something that has traditional value. For your cast iron teapot, care is important if you want to keep brewing tea for the coming years.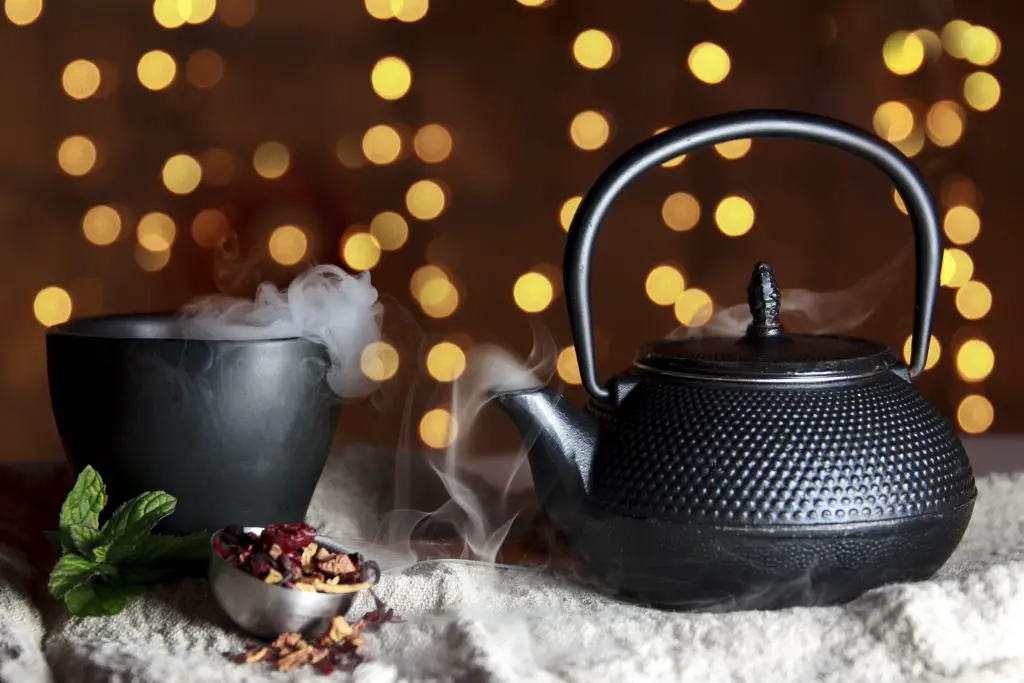 Make sure that when washing your cast iron teapot, you don't use any soap or detergent. Only use your hands to clean the tetsubin teapot, rinse it with clean water and use a clean cloth to dry it. 
If your teapot is old, this method will keep the seasoned mineral coating unscathed and preserve the iron in the teapot from oxidizing.
To ensure your cast iron teapot lasts a long time, follow these basic guidelines:
When you buy a new cast iron teapot, rinse it thoroughly with hot water
Take a dry clean cloth and wipe the teapot inside and out while it is still warm
Never use the cast iron teapot as a stove-top kettle
Never put it in a microwave, dishwasher, or expose to oil or salt
Use it only for brewing tea, otherwise you may damage the fragile enamel lining
Never use detergents or abrasive pads to wipe the cast iron teapot, only clean water for rinsing and a clean cloth for drying
Never leave the teapot filled with water or tea for long periods of time
Try to always wipe the cast iron teapot's exterior while it is still warm
If the teapot is warm, don't cool it off immediately, let it cool down on its own
To ensure years of flavorful tea, never use kitchen utensils that will scratch the inside glaze of the cast iron teapot
Follow these guidelines and you will ensure a long life for your tetsubin cast iron teapot.
Conclusion
When it comes to brewing your favorite tea, finding the right culinary for brewing is important. As a tea lover, you likely desire the items you use for making tea to be in accordance with traditions of tea brewing. This will ensure you are not only making tea the best way, but also giving yourself the traditional flavor that has been around for centuries.
As all tea lovers are aware, the secret to having a delightfully perfect cup of tea is not just in knowing the right method of brewing but also having the right equipment. After reading this guide, you have the knowledge to start brewing tea the way it should be done: as the old ways are often the best ways.
And not only that, you also now know about some specific Tetsubin cast iron teapots that can help you achieve the dream of brewing that perfect cup of tea.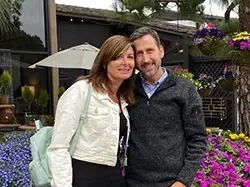 Scott is the founder of TeaMinded. He enjoys tasting and discovering teas from across the globe, with green teas and ceremonial matcha from Japan being among his favorites. He's grateful to be immersed in the tea community, always learning and sharing along the journey.