If you buy something through a link in our posts, we may get a small share of the sale.
Last Updated on December 23, 2022 by Scott
You may be thinking about buying tea online. There are many online retailers, and the increase in the number of online stores can be attributed to the convenience that comes with shopping online.
Therefore, how do you ensure you are shopping from a store that provides the best convenience, prices, and selection? We have compiled the best online tea shops to help you narrow down your search.
Our Best Online Tea Shops Review
MatchaKari
This is an online store that offers high-quality matcha. The store provides 100% matcha tea powder. At the time of this review, its teas include Organic Superior Matcha, Ceremonial Grade and Superior Organic. MatchaKari also provides a matcha starter kit to help you prepare your tea.
Finding the perfect matcha can be confusing. However, the process is simplified by taking an online quiz on MatchaKari's website. The company's teas are grown in Japan on pristine Uji hillsides.
The company educates its customers on green tea benefits through podcasts and media interviews. It also has customers' reviews on its website to help you know more about the company's products.
Adagio Tea
If you are looking for the best online shop for loose leaf tea, the Adagio Teas store may be your perfect choice. The shop specializes in teaware and a wide range of loose leaf teas. The teas are sourced from quality growers to give you fresh tea and rich tea flavors.
Due to the wide range of teas, you will find different types of teas ranging from Masters Collection to herbal teas. The shop also provides information about the origin of their teas as well as instructions for steeping each tea.
This ensures you don't make a mistake while making tea bought from this shop. Adagio also enjoys positive reviews online, making the brand trusted all over the world. So, you can try this online store with confidence.
Camellia Sinensis
If you want to buy breathtaking teas, get your teas from the Camellia Sinensis online shop. The Montreal-based company offers some of the best teas while boasting of top quality products to ensure you enjoy high-quality tea flavors.
The shop will save you money with its free shipping on teas bought anywhere in the US regardless of the amount of purchase.  The only issue you may experience is slight delays in case your teas drag in customs beyond the date of delivery.
The online store offers a tea book, which is one of the major benefits. The book can be used as a course for preparing tea. It offers detailed content on what you can do with tea. It also acts as a guide you can use to make tea the right way.
You will feel secure placing an order for the wide range of teas provided by this store. All the teas offered by the shop are excellent.
Material Matcha Uji
In case you are wondering where to shop for your matcha teas, the Material Matcha Uji is the ideal online store. The shop has set itself apart as one of the few shops that focuses on ensuring the purity of the teas it sources. It also makes some of the best matcha green tea in the world.
Material MatchaUji works directly with local farmers to ensure they produce the best quality instead of quantity. The brand's teas are produced using ancient methods that are not known by other shops in the world.
The store provides teas that are rare as it does not produce more than 100 kilograms annually. This makes them manufacturers of some of the best premium grades. For instance, the store's loose green tea grade is very rare.
The company will also meet all your tea needs. It doesn't matter whether you are a seasoned tea drinker or a beginner as its product range contains 24 varieties. Additionally, buying from the shop will ensure you have access to its matcha packs, matcha starter kits, and accessories.
Art of Tea
The shop is known for its wide selection of high-quality teas at affordable prices. Art of Tea offers its customers inexpensive sample packs for all their teas to enable them to taste their different teas. The store's flavors include Indian and Chinese teas.
The company's teas are organic and Kosher certified while all their teas are made within their premises. Art of Tea provides customized tea blends as part of a Private Label program. Its website has reviews on all products and is user-friendly. The brand also offers great customer service. However, they only ship to the US and Canada.
Harney & Sons
Harney & Sons tea shop offers high-quality tea blends. The brand is a go-to store when shopping for tea recipes and lattes. The online tea shop is based in the US. It provides a range of sachets and loose tea blends such as Tower of London Blend and Paris Tea. You can select one based on your preferred taste.
The online store also offers lower prices for teas bought from its store directly. Additionally, the free shipping will help you save money when you buy teas from this online shop. There is no extra charge, no matter the size of the order you place.
Harney & Sons online tea shop is well known for its tea blends. Although the store is not stocked well like some other shops, the teas offered by this brand are of good quality.
In Pursuit of Tea
In Pursuit of Tea is a popular online tea shop that sources loose leaf teas directly from tea plantations. Chances are you may have experienced the sweet taste of tea offered by this store. This shop's name is common in restaurants ranging from fine dining establishments to small cafes on their tea menus.
The company has been in the tea industry since 1999. They boast of vast experience when it comes to sourcing high-quality teas. This established online tea shop ensures you enjoy rich flavors as it only works with selected growers in the world.
The matcha tea provided by this store, as well as other teas, is breathtaking. In Pursuit of Tea also offers a tea book to educate you on how to steep and enjoy delicious teas. You won't go wrong with the teas that this shop provides due to its focus on producing high-quality teas.
The store's friendly team will respond to all your queries on offers and any other issues. Therefore, you should not hesitate to reach out to inquire about anything you may want.
Stash Tea
Stash Tea is compostable and Non-GMO Project Verified. The company only sources for GMO-free materials and ingredients. They ensure the environment is safe and their products are healthy for you. It also ensures the ingredients they use in their blends, such as natural flavors, are derived from GMO sources.
The brand offers teaware and a variety of flavors including Chai Spice and Lemon Ginger. Its tea bags are made from GMO-free cotton string and unbleached natural fibre.
Stash Tea is also B Corp certified which means the company is committed to conducting ethical business. The company grows its mint in its Pacific Northwest garden to ensure the most flavorful teas.
Palais des Thes
Palais des Thes is a well-known European tea shop. The store's specialities include single estate, herbal, and flavored teas to give you a lot of choices to pick from. Apart from the store providing a wide choice of teas, it also offers quality tea harvested from the fine tea plantations worldwide. This ensures you will enjoy subtle tea flavors whenever you buy teas from this shop.
The store's founder, Xavier Delmas has spent over 20 years visiting the best tea estates across the globe. He looks for quality teas this tea shop offers. The store features teas from Taiwan, Golden Triangle, Darjeeling, and Shizuoka.
This online tea shop is a great starting point if you intend to try various teas from different parts of the world. The store enables you to try the samples. They ship internationally to allow you to access its teas regardless of where you are located.
Samovar Tea
Samovar is committed to sustainable practices as it only sources organic teas. The company gets its teas from artisan farmers in Japan, India, and China. The tea is handpicked, then laid out to dry, and rolled before it's packaged. It is also available only in small batches.
Samovar has a tea course that all their farmers have to take. The course is an excellent tool for people that may not be able to talk to their expert staff in person. The brand offers a variety of teas as well as seasonal teas and teaware.
The Tea Spot
If you like innovation, then order your teacup from The Tea Spot shop. The store will give you an experience that will make you crave its tastiest tea flavors. This is due to its innovative Steepware and handcrafted teas.
The brand also provides a variety of teas to pick from. The tea it sells is fresh whenever you buy its products. The Tea Spot shop specialities include gourmet loose leaf teas with single-estate full loose leaf teas as well as handcrafted and single blends.
Apart from offering quality teas, the company also provides a range of special tea blends that packs a lot of health benefits. Each order you make comes with a loose-leaf sampler. This ensures you have something to keep you going when your tea is finished.
The shop also allows you to donate to charity. Ten percent of the donations are contributed toward community wellness and cancer programs.
TeaVivre
Teavivre specializes in Chinese teas and offers teaware and a wide variety of loose leaf teas as well as unflavored teas. TeaVivre is a group of tea aficionados from France, China, and Canada. The group visits China's tea plantations frequently to source exceptional teas.
The shop is also known for its rare green teas like Ming Qian Long Jing. TeaVivre is the perfect source for people who want to buy green tea from an online shop. The company is compliant with the European Union known for its stringent allowances for residues. This proves they provide high-quality teas.
MatchaSource
Visit the MatchaSource online store if you are looking for the best matcha. Getting quality matcha tea can be a bit difficult as the tea comes in different grades. However, buying matcha from this store ensures you get the best quality of matcha tea. The store also offers special utensils you can use to make and enjoy your matcha tea.
MatchaSource also allows you to choose your teas according to your budget and taste. It focuses on matcha and varieties that range from ceremony-grade to kitchen-grade. Their tea is handpicked in Japan. It is plucked from young leaves to produce vegetal and delicate flavors.
Song Tea & Ceramics
You won't be disappointed when you visit the Song Tea & Ceramics online tea shop. Their gorgeous tranquil spaces will ensure you have memorable tea tasting experiences. The shop will also compel you to buy more teas after the treatment you'll get from its quality products.
The company offers the best tea flavors and quality teas to ensure you are satisfied with whatever you choose to buy. If you are an adventurous person, you can begin with the stores Shan Lin Xi Winter Sprout that features a cotton candy-like taste.
When you buy from this shop, you will get to enjoy the best. You will be offered a beautiful teaware to accompany your delicious tea. Though the tea, as well as the teaware, is considerably expensive, the quality you will receive from this online tea shop is worth it.
TeaTulia
This online store specializes in Indian teas. It focuses on sustainability, producing organic fresh tea, and empowering the locals economically. The brand is among the few that produces 100% organic tea. Teatulia teas are cultivated and handpicked in Kazi and Kazi tea plantations in Northern Bangladesh. They are delivered to the consumer directly.
The store also provides over 25 flavors of teas and has received many awards at the North America Tea Championships. The brand has also created co-operative programs to boost economic growth within the region where their teas are grown.
Silver Needle Tea Co.
Silver Needle Tea Co. offers the best quality teas with four major categories that include black, green, Oolong, and white teas. Its highly curated tea selections are harvested from tea estates.
The company only features single-estate teas to ensure the teas are pure without any blends. This is done to maintain the quality of teas offered to tea lovers. The one-stop tea store offers a small selection of 11 teas. You don't have to worry about having a selection headache since the tea you will pick will be top grade.
To jumpstart your journey of experiencing the freshest teas you may have not come across, you can start with their white tea. Nothing beats quality teas that are well-packaged. This is what you will get when you buy teas from this online tea shop as it ensures its teas have attractive packaging.
Vahdam Teas
If you are searching for the biggest collections of signature blends and single estate teas from Nepal and India, the Vahdam Teas is an excellent online tea shop worth trying. The brand specializes in garden-fresh teas that are sourced directly from tea farmers and plantations.
The teas are also processed within 24 to 48 hours after being sourced from the farm. They are packaged and directly shipped from the source in India.  The company eliminates all middlemen to ensure you get fresh high-quality teas.
This ensures the farmers retain all the earnings in regions where these teas are cultivated. The process also helps farmers to get better prices for their teas. Vahdam Teas mission is to conduct an ethical tea business that adds value to their tea growers.
The Republic of Tea
The Republic of Tea online shop is known for sparking a tea revolution and was founded in 1992. The shop offers more than 300 premium teas, decaffeinated tea varieties, herbs, and bottled iced teas. Most of their teas are gluten-free certified. This makes them a favorite for health-conscious tea drinkers.
The brand enriches the lives of people through premium teas, innovation, and education. It has also won several awards because its herbs and teas are packed in light-resistant and airtight containers.
The brand has also shown environmental and social responsibility. It manufactures products that support organizations like Action Against Hunger and Whole Foundation.
Wrap Up
If it is your first time to buy tea online, ask your friends for recommendations. We also hope you found our list helpful and liked the brands we have highlighted above. Be sure to keep coming back to this article whenever you plan to buy tea from an online shop to receive quality tea.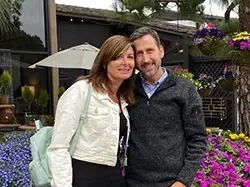 Scott is the founder of TeaMinded. He enjoys tasting and discovering teas from across the globe, with green teas and ceremonial matcha from Japan being among his favorites. He's grateful to be immersed in the tea community, always learning and sharing along the journey.