Matcha tea is the world's most recognized green tea. It packs many health benefits which may include improving your cognitive function and boosting your immune system. The tea is also an excellent substitute for coffee. It may boost your memory and helps you to relax and concentrate.
Top Matcha Tea Reviews
However, finding matcha tea that tastes great and is of high-quality can be overwhelming. We have compiled reviews of the best matcha tea available on the market to help you choose the tea that suits your needs. We have also included a guide highlighting what you should consider while shopping for your matcha tea.
One of our all-time favorite matcha brands, and clearly the industry authority on all things matcha, is Matcha Kari. In addition to its commitment to quality, MatchaKari also strives to share their matcha in many areas, including the pure joy of enjoying good quality Matcha sources from Japan. The brand is passionate about passing this knowledge to other people even as they keep discovering new information.
Many people are only familiar with culinary matcha, as its universal and commonly used in many recipes. Many others may be familiar with ceremonial matcha as well, but there are many different qualities of ceremonial matcha in the marketplace. MatchaKari has developed two favorites of ours here at TeaMinded: Organic Super Matcha and Summer Reserve Cold Brew.
In addition to the many high quality matcha offerings from MatchaKari, we've reviewed some other brands worth consideration.
Brand
Best Overall
Jade Leaf Organics
Best for the Money
Encha Ceremonial Organic
Best Cheap Pick
Zen Spirit Green Powder
Product


Best Overall
Product

Best Cheap Pick
Product

Best Overall Matcha Tea: Jade Leaf Organics
The Jade Leaf Organics Tea does not contain any chemicals or additives and is 100% USDA certified organic. This tea is sourced from Uji farms and has an authentic Japanese origin.
The tea is tested by third parties to check whether it contains any harmful elements. The results are made available to the public. This is usually done to let users know the safety of the tea. The tea leaves used to make this matcha tea are shade-grown for one month before they are harvested. This process ensures a higher nutrient content.
The leaves are then stone-ground into powder after the veins and stems have been removed. The fine powder maintains the nutritional value of the product. The Jade tea is packed in a high-quality, airtight container that seals out ultraviolet light to prevent oxidation.
If you are allergic to gluten, this matcha tea has got you covered. It does not contain gluten and is ideal for vegans. Also, users who care about the health of their bodies and the environment will consider this tea as the best organic tea powder.
This is a ceremonial grade matcha tea, which means you can use it to prepare tea. However, you may notice there are lumps that do not dissolve in water. This happens when the matcha tea isn't processed using pure matcha powder. To remove the lumps, sift your matcha powder.
Even though the one-ounce package seems small, you will get a good number of servings because you do not need to use large amounts. The serving size is ½ teaspoon, so you will get 30 servings from every bag.
The Leaf Organics matcha tea may boost your metabolism, clarity, and energy as it is antioxidant-rich. This matcha tea also has a money-back and satisfaction guarantee.
What We Like
100% USDA certified organic
Authentic Japanese Matcha
Money-back and satisfaction guarantee
Contaminant tested to ensure potency and purity
Culinary grade matcha
Perfect to use in recipes
What We Don't Like
It can be lumpy
Expensive
Best Matcha Tea for the Money: Encha Ceremonial Organic
If you want to keep your body free from chemicals or you are a vegan, the Encha Ceremonial Organic is an excellent choice. It is 100% organic. It is also great for those people who are allergic to gluten and boasts of fine texture and a strong flavor.
The ceremonial matcha tea is USDA organic certified and is sourced from Uji in Japan. This tea is also tested for potency, purity, radiation contamination, and any metals before making the results available to the public.
This product is the highest-grade matcha as it is harvested from the most tender leaves that are ground into the finest powder. It has a vibrant green color and provides a rich and smooth taste, which makes it a true ceremonial matcha grade.
When prepared the right way, a bowl of Encha tea produces a refreshingly grassy and clean taste and a full-bodied, frothy texture. The after-taste is vegetal and sweet at the same time. You can add as little or as much water until you achieve your desired taste.
It is worth mentioning that this matcha tea is perfect for those people who want to lose weight because it is so palatable. The sweet flavor of this product is likely to make you stick with it for a long period as you work towards achieving your weight loss goals.
Encha Ceremonial Grade Matcha, Green Tea - First...
ORGANIC CEREMONIAL GRADE MATCHA: Our premium, 100% organic matcha green tea powder is ground from...
RICH AND COMPLEX FLAVOR: Encha offers a perfectly balanced palate, a sweet, earthy, smooth, &...
BOOST ENERGY AND FOCUS: Skip the coffee and allow our matcha green tea powder to provide a natural...
This matcha tea can also reduce your stress levels. It may enable you to concentrate on the tasks at hand or relax, depending on what your intent is since it will put your mind in a calm state.
The ceremonial matcha is ideal for drinking rather than cooking with or blending as it comes in a smaller pack of 1.06 Ounces. If you are looking for matcha tea to boost your clarity and energy as well as increase your metabolism, this antioxidant-rich tea may help you attain these goals.
What We Like
 Authentic Japanese matcha
Ceremonial grade matcha
100% USDA organic matcha
Premium first harvest matcha
Rich in antioxidants
Arrives in BPA-free packaging
What We Don't Like
Small 1.06 Ounce pack
Unsuitable for blending
 A bit expensive
Best Budget Matcha Tea: Zen Spirit Green Powder
The Zen Spirit Green Powder is premium culinary grade matcha. Like our first two products, this brand also offers 100% organic tea that is sourced from Japan. The tea is cultivated in sustainable organic farms then powdered using a ceramic stone mill to ensure natural and safe processing.
The Zen matcha tea is JONA organic, USDA organic, and vegan certified. This makes it ideal for people who value a healthy lifestyle. It is also tested for radioactivity and heavy metals to ensure purity. 
This matcha tea packs a lot of antioxidants that offer strong anticancer support and can produce new brain cells. The powder's nutritional composition also includes L-theanine. These amino acid compounds encourage the production of dopamine neurotransmitters that may help you relax and concentrate after consuming this tea.
The tea is perfect for users who are allergic to gluten. Apart from being gluten-free, it is also cholesterol and sugar-free. For this reason, you can consume it confidently without worrying about undermining your wellbeing.
The culinary grade matcha is also an ideal substitute for those who do not like drinking herbal and black teas. It has a silky texture, fresh color, and rich taste. It is perfect for use in smoothies, organic energy drinks, lattes, iced teas, and cakes.
Other features of this matcha tea are that it can lower your cholesterol levels, boost your energy levels, and reduce stress. It may also help you lose weight, detoxify your system, increase your concentration levels, prevent anti-aging, among many other health benefits.
This matcha tea comes with a 100% money-back or satisfaction guarantee. This means if you are not satisfied with their tea in any way, they will issue a refund. However, the chances of such experiences are very rare.
It is worth mentioning that this is a smaller package making it ideal for trying. However, it can also be difficult to reseal the package after opening it. It has also been reported that packages may arrive close to their expiration date.
What We Like
Rich in amino acids and antioxidants
USDA organic, JONA organic, and vegan verified
Sourced from Japanese organic farms
Cholesterol and sugar-free
100% satisfaction guarantee
Tested for heavy metals and radiation
 Affordable
What We Don't Like
Resealing the packet after opening can be a struggle
Small 1.06 Ounces package
Best Matcha Tea for Traditional Matcha Tea: Kiss Me Organics
The Kiss Me Organics is the perfect option if you want to make traditional matcha tea. The premium quality Japanese matcha mixes up well in a delicious mug of high-grade tea. The tea is produced from 100% organic tea leaves that are harvested from the finest tea plantations in Japan.
Like the other matcha teas on this list, this tea is also tested by third parties to check its purity and quality. The test results are usually made public to let you know whether you are getting a product that is safe to use. The culinary grade matcha tea is USDA organic, no-GMO, and vegan certified.
This matcha tea has a fine, dense texture that disperses well when mixed with other ingredients. It also stays together when used to create a layer of colorful pudding. One teaspoon is recommended for every cup of tea steeped as it is enough to provide you with energy to last you the whole day.
L-theanine, a potent amino acid, can counteract the caffeine negative side effects contained in this tea. Drinking this ceremonial matcha powder may give you a strong mental and physical boost.
It is also an excellent replacement for coffee and can be consumed plain. However, you can add non-dairy products, milk, or a sweetener depending on your choice. The matcha tea comes in an airtight packaging that allows you to use the amount you want for any occasion. This prevents your matcha tea from losing its flavor.
The Kiss Me matcha tea can be taken as a pre-workout supplement. This is because it can be a great calorie burner booster that may help you to lose weight naturally while increasing your body's metabolism.
This matcha tea is also cultivated in China. However, it is not indicated on the packaging the quantity that is sourced from the country. Some tea drinkers also think that the taste of this tea isn't as sweet as that of other brands.
What We Like
USDA organic, non-GMO, and vegan certified
110% lifetime money-back guarantee
Culinary grade matcha
Japanese matcha
 Purity tested
Antioxidant-rich
What We Don't Like
Some of the powder may be harvested from China
Some people do not experience  an energy boost
The tea has a grassy taste
Best Natural Sweetener for Matcha Tea: Pure Organic Stevia Powder 
Micro Ingredients value health, so their products are non-GMO, organic, and free of fillers and additives. The Pure Organic Stevia Powder does not include artificial ingredients and is packaged with a pre-measured scoop to help you get the right serving size for sweetening drinks. 
The company uses advanced technology to process raw materials into powder form while maintaining the nutritional value and flavor. The brand's main goal is to produce 100% organic stevia powder without sacrificing customer satisfaction.   
Most stevia products blend natural flavors, stevia extracts, artificial sweeteners, preservatives, and other filler ingredients. However, this product contains only one ingredient: pure stevia powder.
The Pure Organic Powder is 100 percent stevia extract. Micro Ingredients estimates that one teaspoon of this powder equals one cup of sugar. Since this powdered product is more potent than others, you will only need a small amount to satisfy your sweetening needs. 
When it comes to quality, micro Ingredient's products do not contain artificial flavors or colors since they prioritize purity. All their ingredients undergo lab tests before being used in processing their products. 
Pure Organic Stevia Powder, 4 Ounces, 706 Serving,...
Pure Organic Stevia in the Raw (Stevia Green Leaf Extract Powder Rebaudioside A (Reb-A)), 4 Ounce,...
1 Teaspoon of Stevia Sweetener can Have Similar Sweetening Power as a Whole Cup of Sugar, Stevia...
No GMOs, No Calorie, No Additives, No Preservatives, No Fillers, No Artificial Colors and No Gluten
The company also encourages its customers to ask for the results because they are transparent. Their products are also processed in a facility that is FDA-approved.
With more than 700 servings, this product is long-lasting, which gives you value for your money. Being organic and only extracted from stevia leaf, it is a great value for your money when you consider the cost per serving.
What We Like
Free of fillers and additives
The pre-measured scoop provides convenience
Ideal for vegans and vegetarians
Uses pure stevia extract
100% organic
Gluten-free
What We Don't Like
What is Matcha Tea?
Matcha is a high-grade Japanese green tea harvested from the plant known as Camellia sinensis. Plants for making matcha tea are usually covered for one month to prevent sunlight exposure before their harvest.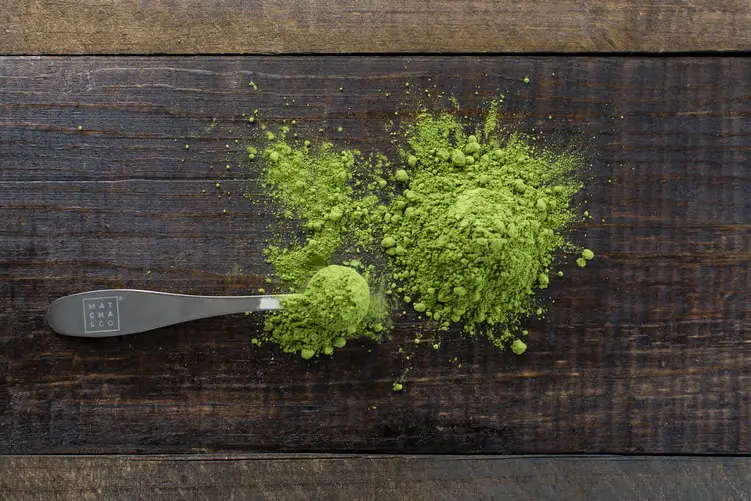 This allows amino acid content and chlorophyll production to increase, which gives the leaves their vibrant green color. After harvest, the leaves are ground into matcha or powdered tea.
The powdered green tea is grown and produced in Japan and feels smooth to the touch. This green tea is stone-ground, making it unique from other green tea varieties.
When brewing matcha tea, the leaves are consumed instead of being steeped and then discarded. Matcha tea comes in three varieties that include okumidori, yabukita, and samidori.
Origin
Matcha tea is believed to have originated 800 years ago from China. However, over the following centuries, the techniques for refining matcha were developed in Japan. 
Japanese matcha is cultivated in different soils that impact the flavor of the tea. On the other hand, Chinese tea plants for matcha are usually 'pan-fried' to prevent the oxidation process and are rarely grown in the shade.
This results in sandier texture while the matcha won't froth as much. Average quality matcha tea will be grainy to the touch and more yellow due to being produced from tougher leaves. Higher quality matcha should be smooth with a sweet taste and have a bright green color.  
Japan imposes strict farming regulations and standards that protect the powder's integrity. Soils are kept free of metals and other pollutants that can affect the matcha tea flavor. Most Japanese matcha tea is cultivated in Uji.
Matcha Tea Grades
Matcha tea is categorized into three different grades that range from culinary to ceremonial grade. Matcha tea leaves are categorized based on their quality after the production process and the section of the matcha plant they were plucked from.
The leaves are classified based on the matcha plants they were harvested from and how young they are. The youngest leaves are plucked from the top of the plant and are usually the best quality.
The leaves are further classified by the appearance, including aroma, shape, and color, after they have been steamed. There is no specific body in Japan that controls how matcha tea is graded. However, there is a body that provides agricultural stamps for analyzing the farming methods used.
Though China produces matcha tea, the best quality comes from Japan. So, grading can vary greatly depending on the quality and is done by the manufacturers. That is why it is essential to know how quality matcha tea should taste and look like.
It is also crucial to buy from a well-known tea brand that states clearly where the tea was sourced from and how it was produced.
Ceremonial Grade Matcha: This is the top-ranking matcha tea. Matcha classified under this category means the tea is produced using the youngest and freshest leaves of matcha tea plant. The leaves are also plucked once during the initial harvest of each quarterly.
This matcha tea is costly and is used during Japanese matcha tea parties. Ceremonial matcha can be bought from recognized tea brands like Jade Leaf and Encha. This grade is ideal for tea lovers who insist on consuming high-quality matcha tea.
Premium Grade Matcha: The matcha tea is ranked second when it comes to quality tea and is produced by harvesting the first three leaves of every matcha plant. Premium grade is known to pack many health benefits since it's usually plucked during the second harvest of the year. 
This is when leaves tend to have higher tea catechins concentration. Premium grade tea is affordable without sacrificing quality and taste.
Culinary grade Matcha: This matcha tea is made using tea leaves found at the bottom of matcha tea plant. The leaves are usually preferred for cooking because they are the oldest. Culinary matcha tea is mostly used to make ice cream and baked goods.
It is also coarser than any other matcha tea grade. Culinary matcha does not have a lot of health benefits like the ceremonial or premium grade matcha. This is due to the little healthy compounds it contains, like antioxidants and amino acids.
This grade matcha is perfect for cooking and baking with green powder and is the most inexpensive.
Benefits of Drinking Matcha Tea
Matcha tea packs many health benefits for you. Here are some of those benefits:
Excellent Source of Antioxidants
Matcha tea contains essential compounds known as catechin EGCg and catechins. Catechin EGCg contains remarkable cancer-fighting properties. As such, drinking one cup of matcha tea every day can protect your body from life-threatening diseases like cancer.
Improves Cognitive Function
Having matcha tea a day can enhance your cognitive function, especially your memory and concentration. The tea contains an amino acid known as l-theanine that promotes relaxation and focus.
The compound also helps in counteracting caffeine stimulant effects that lead to increased calmness and helps prevents the jitters experienced by some caffeine users.
Supports Weight Loss
Matcha tea contains little calories. It also can increase your metabolism rate when you drink it, making it excellent for people desiring to lose weight. The tea may also help your body to burn fat faster.
Boosts Immune System
Most avid matcha tea drinkers rarely come down with the flu as much as they used to, even during a change in seasons.
This is because drinking matcha tea helps boost your immunity, while the antioxidants contained in the tea help protect your system against oxidative damage caused by free radicals.
Reduces Heart Disease Risk
Heart diseases are caused by increased levels of bad LDL (low-density lipoprotein) cholesterol in blood veins, which causes arteries to clog up.
Drinking a cup of matcha tea each day may help lower cholesterol levels in your system and also minimize the risk of developing heart disease.
Anti-aging Benefits
Consuming matcha tea can help you look younger. The tea contains anti-aging benefits and is considered one of the best anti-aging drinks globally.
As we mentioned earlier, matcha tea contains oxidants. These help protect DNA sequences from the oxidative damage that is usually caused by the aging process.
This means matcha tea can keep your body young by preventing the bad effects of aging. It may also help you stay healthy for longer.
Detoxify Your Body
Matcha tea is very effective when it comes to cleansing your body and getting rid of toxins. The potent catechins found in matcha tea enhance the function of the liver as they increase the activity of the enzyme, which helps detoxify your body.
How to Prepare Matcha Tea
To make matcha, you'll need a small cup or bowl, matcha, a sieve, and a matcha whisk. To brew matcha, follow these instructions.
Sift two tablespoons of matcha tea to get rid of any clumps. After that, bring water to boiling. You can use an electric kettle whose temperature you can control. This will help you attain good results.
Adjust the temperature between 150 to 180 degrees, depending on the type of your matcha tea. Note that higher temperatures develop grassy flavors. (Check the instructions for using Stovetop Kettle below)
Put the green powder into the bowl and add some water.
Whisk the matcha thoroughly in a zigzag motion while going back and forth until you get a foamy froth.
Sip your matcha tea from the bowl.
How to Use a Stovetop Kettle to Make Matcha Tea
If you have never prepared a cup of tea using a stovetop kettle, here are the steps:
Fill the kettle with water and put it on high heat stove
Bring the water to boiling
 As the water is heating up, place your tea bags in the cup or fill the strainer with tea leaves
Remove the kettle from the heat once it begins to whistle
Pour the water over the strainer or tea bag
Follow steeping instructions as indicated on the package
 Remove the leaves after steeping time has elapsed if using loose leaves
Matcha Tea Caffeine
Matcha tea contains high levels of caffeine compared to their green tea counterparts. For instance, steeped green tea contains 31.8 milligrams of caffeine, while matcha green tea contains up to 68 milligrams of caffeine in a single cup.
However, the levels of caffeine differ between different kinds of matcha tea. The ceremonial matcha tea tends to have the highest content of caffeine. It's important to mention that you cannot decaffeinate matcha tea. No matter the amount of water you use to prepare it, the effect and amount of caffeine will not decrease.
Matcha Tea Storage
When matcha tea has been ground, its shelf life is usually limited to one year. Here's how to store matcha tea at its best: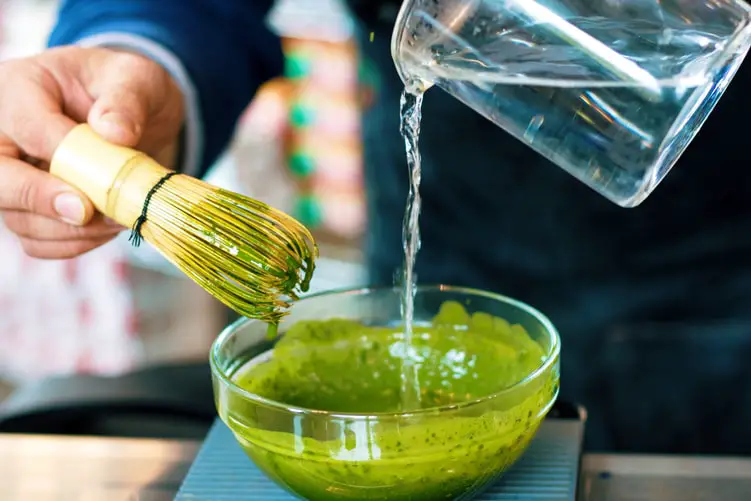 Keep it away from light since exposure to light can make the tea to have a metallic taste.
 Store your matcha tea away from air and heat to prevent the vitamins and catechins from deteriorating.
 If you won't be opening your matcha tea for a while, put it in the freezer while in its sealed tin or pack.
If the tea came in a resealable container or tin, keep it sealed in the container.
Put it in a dark and airtight container if it didn't come in a resealable tin then refrigerate it.
The sealed container is essential as it prevents your matcha tea from absorbing odors from the refrigerator. It is important to note that you will have to take the tea out of the fridge and let it sit for a while before brewing it.
This will make it warm up to room temperature and allow the condensation that could have damaged the freshness of your matcha to evaporate.
Matcha Tea Features and Considerations
Choosing the best matcha tea requires an understanding of what quality matcha teas should taste and look like. In this guide, we'll point out the key things you should pay attention to when shopping for matcha powder.  
Purity
Organic matcha contains minerals, vitamins, and amino acids that boost a lot of health benefits. Impure or low-quality matcha has harmful chemicals like fertilizers and pesticides. To avoid this, go for matcha tea powders grown organically.
Most reputable sellers and growers state how the tea was grown, including the packaging and its origin. Some matcha manufacturers produce tea with added sweeteners or additives, which ends up diminishing the quality of the tea. Before purchasing, look for this information and go for the pure matcha powder.
Color
Matcha tea has a bright green color. The increase of chlorophyll that takes place during the shade-growing stage is responsible for this color. The vibrant green color indicates the tea was stored correctly while in transit and that the powder is still fresh.
Avoid matcha teas that appear dull or those with light green color as they may not have been appropriately packaged or contaminated with additives. Also, the health benefits of dull matcha powder aren't of high-quality or pure blends.
Texture
High–quality matcha powder should be fine and dissolve when steeped in hot water. Matcha tea should have a smooth, full-bodied feel when drinking. On the other hand, low-quality matcha tea tends to be grittier and coarser. This can be noted when drinking the tea and in the dry powder form. 
Aroma and Taste
Matcha tea is steamed to prevent oxidation. This is usually done to develop sweet, vegetal flavors that are usually described as grassy. Steaming also helps preserve the natural green color and healthy compounds of the tea leaves.
Low-quality matcha tea tastes astringent and bitter while good matcha balances a natural sweetness with vegetal notes. Matcha powder should also produce a mild herbaceous aroma.
One thing you should note is that improper methods of brewing can result in bitter flavors even when using high-quality matcha tea. If you're brewing your tea the right way and it still has a bitter taste, you may be using poor quality matcha powder.
Packaging
Like most teas, matcha tea should be packaged well to prevent extreme temperatures, light, and exposure to air. These elements can damage the flavor of your tea and result in a dull or bitter flavor.
We recommend looking for packaging that is opaque and airtight. Resealable tins or bags are the perfect choices for continued freshness after each use. Whenever possible, squeeze out excess air from the packaging then store it in a cool, dark place away from humidity and direct sunlight. 
Conclusion
All of the matcha teas reviewed are of high-quality. We hope our guide to having the best matcha tea was useful. We also hope we brought answers to your questions concerning this tasty tea. If you want to enjoy the health benefits of matcha tea, choose any of the products we have reviewed above.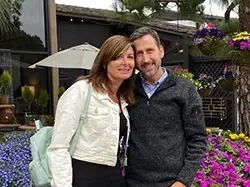 Scott is the founder of TeaMinded. He enjoys tasting and discovering teas from across the globe, with green teas and ceremonial matcha from Japan being among his favorites. He's grateful to be immersed in the tea community, always learning and sharing along the journey.