If you like the flavor of loose leaf tea more than tea bags, a tea infuser is what you need. High-quality tea infusers simplify the tea making process while providing delicious tea. Many options are available including ball tea infusers, teapots with infusers, brewing baskets, and travel mugs with infusers.
It is important to note that you will have more space for steeping tea if the basket is bigger. Some consumers may opt for the ball tea infusers due to their compact design. However, their smaller size can result in a less flavorful mug of tea. We have compiled a list of the best tea infusers to help you choose the right one for you while shopping.
Our Top Tea Infuser Reviews
Brand
Best Overall
Finum Brewing Basket
Best for the Money
OXO Twisting Tea Ball
Best Cheap Pick
Fred Manatea
Product



Material
Plastic frame and stainless steel mesh
Best Overall
Product

Material
Plastic frame and stainless steel mesh
Best for the Money
Product

Best Cheap Pick
Product

Best Overall Tea Infuser: Finum Brewing Basket
The Finum Brewing Basket infuser is one of the most widely used steepers when it comes to steeping loose leaf tea. Its large capacity provides room for steeping different types of teas.
The tea infuser is excellent for brewing a delicious cup of tea. This is due to its capacity that allows certain types of black, green and oolong teas with large leaves to unfurl as they brew in hot water.
Apart from its spacious room for leaf expansion, the Finum infuser is made of BPA free, plastic frame and stainless steel mesh. This makes it the perfect tea infuser to use when steeping some types of fine teas like yerba mate and rooibos.
The mesh and the plastic frame ensure no single tea leaf escapes into your teapot or teacup. The plastic frame is heat-tolerant to prevent your fingers from burning while lifting the basket out of the teapot or mug.
It is worth mentioning that you can flip over the plastic lid to convert it into a tray and use it to hold the steeping basket after you have finished brewing your tea. The brewing basket's plastic arms enable it to fit inside any cup that measures 2.8 – 4 inches wide.
The Finum Basket infuser is also tall enough to stand up in shorter tea cups or mugs with less than 4 inches in height. Finum also designs medium-sized tea infusers to fit smaller cups with 2.3 – 3.5 inches wide diameter.
Finum Reusable Stainless Steel Coffee and Tea...
Permanent filter that is suitable for brewing tea, coffee, and herbs.
Brewing Basket is made of stainless-steel micro-mesh in a heat-tolerant frame from BPA-free...
Lid helps maintain warm temperature for a longer period and can be flipped over and used as a...
Some tea drinkers do not like the plastic frame. They argue that it makes the tea taste differently and is harmful even when it is labeled BPA free. Therefore, we asked experts whether plastic was an issue and they said it wasn't.
Although there are different views regarding the advantages of plastic versus those of metal tea infusers, we don't think it makes a big difference to most tea lovers. If it does, you can pick another tea infuser from this list.
What We Like
  Mesh prevents tea leaves from escaping
 Plenty of space for the tea to steep
 Plastic lid can be converted into a tray
 Fits in most teacups
 Heat-resistant plastic frame
 Comes in two sizes
What We Don't Like
Some users don't like the plastic rim and sides
Best Tea Infuser for the Money: OXO Twisting Tea Ball
The OXO Twisting Tea Ball is the perfect choice for you if you are looking for an infuser to make a single cup of tea. This infuser boasts a reliable and sturdy handle that infuses the taste and aroma of the tea leaves with a twist.
Using this infuser is hassle-free as it is easy to clean. You can also use it for many years since the mesh and handle are built from high-grade stainless steel. Additionally, the OXO tea infuser is dishwasher safe, meaning you can rinse it under running water.
The ball infuser has correctly sized holes that do not allow big tea leaves to escape. However, you may find a few leaves in your cup. The tea infuser is small, but the leaves can still find room to move and expand with the water if you fail to put a lot of tea in there.
Also, if you have fine tea leaves with many small particles, some may be left in your cup. For this reason, OXO recommends using the Twisting Tea Ball with tea pearls and whole tea leaves.
It is a brilliant design that converts your infuser into a tea scoop. To make a tea scoop, twist the long handle rubbery end to split into two stainless steel balls. One half of the ball will roll back and you'll be able to scoop up your tea. The long handle is also compatible with any size of a tea mug.
Sale
OXO BREW Twisting Tea Ball Infuser
Twisting feature makes filling with a large amount loose leaf tea a breeze
Extra small etched tea strainer holes infuse tea while preventing small particles from escaping
Long, stainless steel neck accommodates most cups and mugs
When you are done steeping your tea, take the tea ball out, open it then toss out the leaves before rinsing. Overall, this tea infuser is a good deal since all its moving parts are durable and sturdy.
What We Like
 Long handle for making extraction easy
Doubles as a tea infuser and scoop
Twist function for ease of use
 Durable and sturdy
 Dishwasher safe
 Easy to carry
What We Don't Like
Small space for brewing tea
Twisting traps leaves when cleaning
Best Budget Tea Infuser: Fred Manatea
Fred makes all types of funny kitchen gadgets.  If you are looking for a tea infuser that is as adorable as it is functional, the Fred Manatea is a great choice. This novelty product is cute, making it the perfect gift for your favorite tea friend.
Serious tea snobs can easily ignore this small silicone infuser while others will be glad to add it to their collection of adorable tea infusers. The silicone infuser has small holes that do not allow tea leaves to escape.
However, it is not a good choice for fine tea leaves because the holes can allow small particles to filter through.
To pack it with tea leaves, pop off the head. The holes in the body will steep the tea leaves into the hot water. It is also worth noting that you can hook the manatee's arms over your cup's edge to hold in place the infuser.
Another remarkable feature of this infuser is that it stays relatively cool. Unlike their metal counterparts, this doesn't get hot from brewing the tea and won't burn your fingers. 
The infuser is constructed from BPA-free silicone and food-safe materials. The materials are tasteless, non-toxic, and soft. You do not need to worry about your tea's flavor being affected.
Sale
Genuine Fred MANATEA Genuine Fred Silicone Tea...
FUN & FUNCTIONAL: Everybody's favorite Floridian wants to brew you a nice cup of tea and share a...
EASY TO USE: Simply fill with your favorite loose leaf tea and perch on your cup to enjoy perfectly...
PREMIUM QUALITY & AUTHENTIC: When you purchase tea infusers from Genuine Fred, you are an original...
The Fred silicone infuser boasts of hassle-free cleaning. After brewing your tea, discard the tea leaves before rinsing with hot water. This tea infuser is also microwave and dishwasher safe.
One thing that caught our attention is that the tea infuser is reusable and eco-friendly. This means you can consume the same amount of tea without the tons of waste produced by normal tea bags.
The Fred infusers are ideal for children that love tea, the casual tea drinker, or people who want a cute infuser in their collection.
What We Like
 Different adorable designs to choose from
 Remains cool in hot water
 Easy to clean
 Eco-friendly and reusable
 Microwave and dishwasher safe
 BPA-free silicone
What We Don't Like
Unsuitable for fine tea leaves
Small room for brewing tea
Best Travel Mug Tea Infuser: Contigo West Loop Mug
Coffee and tea drinkers like travel mugs because they can keep their drinks warm for many hours. There are different travel mugs available on the market with built-in tea infusers. However, most of them are constructed with either plastic or fragile glass. A plastic construction may leave a weird taste in your tea.
The Contigo West Loop Mug is our favorite tea infuser and travel mug. The 16 ounces infuser brews great tea and also keeps your tea warm. The Thermalock Vacuum Insulation technology keeps your tea hot for a maximum of 5 hours and cold for 12 hours while the autoseal lid prevents spills and leaks.
The travel mug is an ideal option on its own but the addition of an infusing basket to its design makes it better for tea lovers. Also, the addition of the infuser makes it a better deal in our opinion. However, you have to buy it separately from the mug.
The company sells a set and the cost is the same. The contigo tea infuser measures 2.3 inches wide and 4.4 inches high, which is decent for a travel mug. It is durable and sturdy as it is made of stainless steel with holes for brewing. The stainless steel design ensures you don't get a bad plastic taste in your drink.
Tea drinkers love this infuser because it's easy to remove from the mug and also clean. Some users also mention that the mug is more durable compared to other glass tea infusing mugs they have owned.
Sale
Contigo West Loop Stainless Steel Vacuum-Insulated...
Our lids are sealed: Autoseal technology is leak and spill proof (Yes there is a difference)
For the long haul: Drinks stay hot up to 5 hours and cold up to 12 with thermalock Vacuum...
Lend a hand: Easy one handed drinking from this travel coffee mug with the push of a button
Based on our personal experience, glass travel mugs break easily while you are traveling. They rarely keep the tea warm enough, which is not a good thing. On the other hand, plastic travel mugs are also incapable of keeping tea hot for long. Most of the time the infusers break.
However, the Contigo travel mug is a great deal as it avoids all those pitfalls. Overall, the West Loop infuser has excellent thermal performance while the spill-proof lid makes it safer than its competitors.
What We Like
Keeps tea warm for 5 hours
Stainless steel design
Durable and sturdy
Autoseal technology
Built-in mesh tea infuser basket
What We Don't Like
Small infuser section
A bit expensive
Best Large Basket Tea Infuser: Hario Cha Cha Kyusu
Sometimes you may need a full pot because a cup of tea isn't enough. The Hario Cha Cha Kyusu is a classic Japanese teapot designed to be user-friendly and perfect for Japanese green tea.
This makes the tea infuser great for people who enjoy Japanese green tea. To make the tea, place the loose leaves in the infuser then pour boiling water over the leaves and let your tea steep for two to three minutes.
People that like the convenience of tea bags can still use the Hario Cha Cha infuser. To place your desired bags inside, lift out the infuser and brew yourself a delicious cup of tea.
It is made of sturdy glass with a large mesh brewing basket to ensure your tea leaves are immersed in the hot water. The infuser is equipped with a big stainless steel infuser that you can lift in and out as desired.
There are three different sizes of the teapot to suit your steeping needs. For instance, the 700-millimeter infuser holds three cups of tea, while the 300-millimeter infuser is only ideal for one cup.
We recommend the bigger one, especially for people who like having multiple cups of tea in one sitting or inviting friends over for tea. The mesh ensures your tea leaves remain within their confines as you brew your tea.
The teapot comes with a slim handle, a big lid, and a beautiful short spout. Most people love how simple and adorable the 700-millimeter tea infuser is. The only issue they have is that the teapot is very fragile.
Sale
Hario 'ChaCha Kyusu Maru' Teapot Heatproof Glass...
ChaCha Kyusu Maru: This teapot has a modern look and features Hario's signature heatproof glass....
Glass Teapot: With our heatproof glass teapot, you can enjoy the variety of colors of tea as it...
Full Flavor: Enjoy your favorite tea as it was meant to be brewed. Large tea strainer allows tea...
However, this is common for teapots of all types, whether they are ceramic or glass. Cleaning the teapot is relatively easy because the spout is wide and short while the brewing basket is big.
It is important to note that the glass is rather thin. Though it retains the heat well, it is not shatter-proof. So, you should handle it with proper care to extend its shelf life.
Overall, the beautiful design and the large brewing basket make the Hario tea infuser the best you can get for yourself.
What We Like
Perfect for tea bags and loose leaf tea
 Easy to clean and use
 Large stainless steel infuser
 Pretty glass design
700-millimeter capacity
Metal mesh material prevents tea leaves from escaping
What We Don't Like
The glass pot is fragile
 Expensive
What's a Tea Infuser?
Tea infusers are tools designed to hold in place loose tea leaves for steeping and brewing. These devices became popular during the 19th century and are usually called tea eggs, tea makers, or tea balls.
Tea infusers are directly placed inside a travel mug or teacup or into the teapot. Tea mugs come with a built-in tea infuser which makes the mug all in one tea maker. Some tea infusers have big holes and need to be used with a strainer to remove grain-based or certain spice teas.
Tea infusers are built with perforated metal or mesh materials. They are mostly made of silicone or stainless steel because these materials are heat-tolerant. Smaller tea infusers are designed like balls with a small metal hinge to make removing the infuser from hot cups easy.
Importance of Using a Tea Infuser
Most tea aficionados will admit that loose tea leaf is their preferred option when it comes to brewing tea because of better quality. Tea bags usually contain partial or broken leaves in the bags.
These pieces and bits are referred to as dust and tea fannings. They contain less of the beneficial antioxidants and polyphenols that make consuming tea healthy. Generally, tea bags are packed tightly.
The lack of room within the tea bags makes it difficult for the tea leaves to release flavor after expanding. This means many tea bags can taste bland or bitter and also lack bold flavors.
In most cases, the resulting drink from tea bags is usually a less enjoyable tea experience and a sub-standard flavor. On the other hand, loose leaf tea packs lots of health benefits and a sweet flavor.
The leaves contain antioxidants that boost health heart, protect brain health, and help you fight colds. So, you need a tea infuser if you want to brew a healthy drink using loose leaves.
How to Use a Tea Infuser
It's important to ensure you're using your tea infuser properly. Let's look at how you can do this.
 Remove the tea infuser and wash it thoroughly under running tap water. This is still applicable even when you have stored your infuser properly. It minimizes the chances of contamination.
Open your tea infuser and place tea leaves inside it. This depends on the type of infuser you have. If you're using a mesh type infuser, open the lid and add leaves.
Add water and infuser in the teapot at the same time. Give your tea some time to brew. Check brewing instructions on the package.
 Remove the infuser after the brewing time has elapsed. Pour the tea in a mug or cup and enjoy your tea.
Cleaning the Tea Infuser
Here are tips to help you when it comes to cleaning your infuser:
Clean the infuser immediately after using it to avoid dealing with the stubborn residue.
 Wash the infuser in the dishwasher or under running water to clean the residue.
If your mesh has clogged, soak it in hot water for a few minutes and clean it again using dish washing soap and baking soda to remove deposits.
  Avoid soaking your infuser in vinegar as it can cause the metallic part to rust.
Ensure the infuser is dry before storing it.
Tea Infuser Features and Consideration
You need to use the right tools if you want to steep your cup of tea the right way. However, with many options available, it can be overwhelming to choose the best tea infuser. Read our detailed guide of tea infusers to find out the one that fits your teatime requirements best.
Type
There are different types of tea infusers and each is used differently. Let's take a look at each style:
Basket Tea Infusers
Basket tea infusers are also known as brewing baskets. These strainers are large and are designed to be put inside a teapot or mug. These infusers are the easiest to use since you only need to place them in your cup of tea so that they hang on the edge of your cup. Fill the basket with tea leaves then pour boiling water over the leaves.
Additionally, some brewing baskets are equipped with a lid that helps keep your drink warm while steeping. These baskets also double as drip trays on which you can put the infuser after you're done brewing your tea. However, these infusers don't brew tea as effectively in shallow cups.
Advantages
 Basket tea infusers are spacious, which gives the tea leaves enough room to steep properly as it mixes with the water.
Brewing baskets can be used with most teapots and mugs as they are versatile.
Most brewing baskets are long-lasting.
Disadvantages
Some basket tea infusers can't fit in wide-rimmed cups due to being too narrow.
Ball Tea Infusers
Ball tea infusers are small mesh balls with a chain in the center to help you open them up and put tea inside them. To seal your drink in, clip the two halves back together. These infusers either come on a chain or handle to make removing from your mug easy.
However, these filters are slightly complicated because you have to open the ball, basket or any other shape the infuser might take. Once open, fill your infuser with tea leaves then close it and put it in your cup.
Ensure the attached chain is hanging over the rim to enable you to remove it easily then add hot water. Ball tea infusers give better results when fine loose leaf teas are used than they do with a large cut or whole leaf.
Advantages
Ball tea infusers are constructed with a fine mesh that prevents small tea leaves particles from escaping and entering your tea.
The small size of these infusers means you can submerge them fully in water including in shallow cups.
Ball tea infusers are very affordable.
Disadvantages
Due to their small size, there isn't enough space for water to move around the tea leaves as they expand, which produces inferior results.
The mesh tends to become misshapen overtime.
Mug Tea Infusers
Most mug tea infusers are ceramic mugs that are equipped with a brewing basket that fits well while others are travel mugs. These mugs are popular because of their ease of use and simplicity.
You can steep a cup of tea and hit the road while enjoying your favorite drink. These mugs are shallow and come with built-in infuser that sits on the edge of the mug. Some mugs also feature a saucer that can also be used as a lid to enhance the steeping process.
Advantages
 Mug tea infusers have spacious steeping areas to give you a delicious tasting drink.
Mug infusers are an all-in-one solution as they serve as a drinking bottle and a tea infuser.
Some mug infusers can be used for traveling.
Disadvantages
If you have many suitable mugs and you're considering getting an infuser, it will be a good idea to buy a ceramic basket.
 Some mug tea infusers are not long-lasting.
Teapots with Tea Infusers
You can get teapots that are equipped with an infuser for perfecting the brewing process, so you won't have to use tea strainers. Teapot infusers are ideal if you're planning to have a party or consume a lot of tea.
These teapots are available in a wide range of materials including cast iron, porcelain, clay, ceramic and glass. Pick a pot with the largest tea filter if you want to enjoy the best flavors.
Advantages
 It is easier to clean teapots with tea infusers than those without them.
 Ideal for making tea that can be taken by more than one person.
Disadvantages
Unsuitable for making tea for one person.
Novelty Tea Infusers
These infusers take the form of different inanimate objects, people, and animals. They often pop open somewhere to allow you to put tea leaves in them. The infusers have holes that allow water to enter and mingle with the leaves.
Once the tea leaves are inside and the infuser is closed, place the filter in a mug of hot water. Some go inside the mug while others hang on the rim. We recommend placing the strainer in place first before adding the boiling water for steeping your tea.
When your tea is ready, remove the strainer and set it aside. However, do not discard the tea leaves because you can still use them for additional brewing. Most loose tea leaves will give you two to five steepings.
Advantages
 Novelty infusers can be gifted to friends that love tea.
These infusers add some fun to the tea making process.
 Novelty tea infusers are available in a wide range from the bawdy to the adorable.
Disadvantages
Tea purists claim only metal tea infusers give a better flavor.
Some novelty infusers are of poor quality.
Material
Most infusers are made from stainless steel metal, silicone, or paper. Let's look at each of them:
 Stainless Steel Mesh
This is often the best overall option as stainless steel steeps finely crushed leaves and maintains flavor. It doesn't add other flavors to your cup of tea and is easy to clean.
The mesh wire also ensures the holes are tiny to prevent small tea leaves particles from escaping. Both submersion and basket infusers are made of stainless steel mesh.
Silicone
Silicone is versatile and allows tea drinkers to pick funny colors and shapes. However, the holes tend to be larger so you might find a few stray leaf pieces floating around your mug.
If you choose to get a silicone tea infuser, check the packaging to ensure the food-grade silicone is of high quality. If the quality is low, it might leach chemicals into your drink or have a plasticky flavor.
Paper
Paper infusers are a nice middle-ground for both tea bags and loose leaf tea. You can fill them with your quality loose leaf tea and after use, you can throw them away instead of washing them.
When selecting a paper infuser, choose one that is not bleached to ensure you don't end up drinking any chemicals accidentally. Get one that's fully biodegradable if you're concerned about the expanding landfills and the environment.
This is very crucial because most disposable infusers and tea bags are sealed with plastic. Another feature you should check is whether the paper infuser has or doesn't have a string handle. Look for one with a string if you don't want to burn your fingers.
Holes vs. Mesh
Some tea infusers are built with solid material that has been perforated to create holes that allow water in and out. Other strainers are built with a fine mesh that prevents tea particles from floating around your cup of tea.
Tea infusers with holes usually don't filter small particles effectively as they're suited for herbal teas or whole leaf teas that are brewed by steeping large pieces of leaves.
Size
This is the first thing you should check when shopping for a new tea infuser. Infusers come in different sizes so you should choose the size that suits your brewing needs best. This will help you to get the best flavor.
When your tea infuser is large, your loose tea leaves will have plenty of room to float around the hot water and be able to release all its flavor. Smaller infusers may be convenient. However, we recommend a large teapot, basket or mug infuser if you want to make the best tea.
Conclusion
Tea infusers enable you to steep your tea the right away. Finding the right infuser will depend on your tea drinking style. As such, a tea basket is ideal for people who enjoy drinking premium tea. These baskets ensure the full flavor is infused. A travel mug is a perfect choice for people who are always traveling.
Whatever style you prefer, we hope our list will help you find the best tea infuser that can meet your needs without any efficiency or performance issues.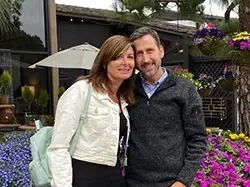 Scott is the founder of TeaMinded. He enjoys tasting and discovering teas from across the globe, with green teas and ceremonial matcha from Japan being among his favorites. He's grateful to be immersed in the tea community, always learning and sharing along the journey.