If you buy something through a link in our posts, we may get a small share of the sale.
Last Updated on August 11, 2022 by Scott
Fair trade is a topic that comes up often in discussions about the business and culture of tea. Simply put when consumers buy fair trade tea, they are supporting a better quality of life for the workers in the fields. Tea companies that participate in fair trade practices are going above and beyond for the people behind the product. Just one example is Rishi Tea – a company that has been at the forefront of offering Fair Trade Certified loose leaf teas.
Just like any other industry, the lower-ranking employees of tea businesses may face mistreatment and unreasonable working conditions.  Employees of tea growers pluck the leaves by hand, taking on other responsibilities such as hoeing, weeding, spraying, and fertilizing, says the United States Department of Labor.
Is Child Labor Part of Tea Farming?
Although child labor is not common in the tea fields, it does occur, according to the DOL. In the countries where the tea is grown, such as China, India, Brazil, and Kenya, women, who are the main tea pluckers, do not have access to child care. They bring their children along with them to work, which often results in the children themselves taking on responsibilities.
"Most allegations of child labor in the tea industry involve the functions of plucking, weeding, hoeing, and nursery work. Some argue that children make good pluckers because of their 'nimble fingers;' others argue that plucking is too arduous a task for children to perform. Child labor may also be preferred for functions that require moving about between bushes on hands and knees."
In addition to the child labor issue, workers in the tea fields face medical problems because the work is so demanding. In countries that are impoverished and have a lack of good health care, these problems are amplified. The DOL says that many times, workers are not given the proper footwear or clothing to complete their work, and are exposed to hazardous chemicals such as pesticides and insecticides. 
Fair Trade USA Guidelines for Tea
When fair trade comes into play, these workers receive the proper compensation and treatment they deserve. In general, according to Fair Trade USA, which certifies brands as fair trade:
"For farmers and workers in developing countries, Fair Trade offers better prices, improved terms of trade, and the business skills necessary to produce high-quality products that can compete in the global marketplace. Through vibrant trade, farmers and workers can improve their lives and plan for their futures."

Fair Trade USA
Fair trade guarantees that employees receive more than minimum wage, that they are not too young to be working, and that they receive international and national protection. Also, workers won't be exposed to the harmful chemicals, and they have the ability to organize amongst themselves if they please. These countries also receive premiums, which has led to the creation of library facilities in China, as well as a new medical center in Tanzania. 
In the United States, fair trade first emerged in the 1940's when organizations in North America and Europe "reached out to poverty stricken communities to help them sell their handicrafts to well-off markets," according to Fair Trade USA. "Later, a fictional Dutch character, Max Havelaar, was developed as an advocate for exploited coffee pickers."
Fair Trade Certified Tea
Fair Trade Certified Tea was then established under Fair Trade USA, formerly TransFair, after USA Today ran a story about the coffee industry and poverty in 2001.
Tea importers and brands that wish to become fair trade in the United States are required to adhere to certain regulations. They must pay certification and licensing fees, set the minimum fair trade price on products, submit quarterly reports, and undergo routine audits. For manufacturers, every single ingredient in the tea has to be fair trade certified. 
More than 90 companies selling tea in the United States are certified by Fair Trade USA, and, in 2011, the sales of this tea jumped 38 percent. Overall, in 2011, fair trade products saw a 75 percent increase in sales. One of the major players in fair trade, Honest Tea, represented a "37 percent increase in Fair Trade ready-to-drink beverages." 
A survey by Core Communications released in 2011 found that the reason Fair Trade products are selling better is that 91 percent of consumers claimed they would buy items that help out a cause. Sixty two percent of consumers did just that last year.
Conclusion
Fair trade tea is beneficial to everyone involved. Workers receive the respect and treatment they deserve, along with a chance to improve their communities and lives.
Consumers can feel good about their purchases, knowing that with one swipe of a credit card they've contributed to the enrichment of peoples' lives. And, considering the ever- growing market, fair trade tea importers and manufacturers will be part of an exciting and profitable movement. As the saying goes, "tea is the cup of life,"—in more ways than one.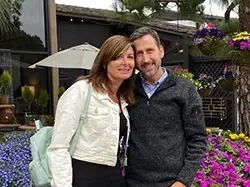 Scott is the founder of TeaMinded. He enjoys tasting and discovering teas from across the globe, with green teas and ceremonial matcha from Japan being among his favorites. He's grateful to be immersed in the tea community, always learning and sharing along the journey.