Subscription boxes are becoming extremely popular for all different types of industries. Companies have found a way to offer clothing collections, candles, and even pet toy selections on a monthly to quarterly basis. We would like to tell you about a subscription tea service by providing you with this Simple Loose Leaf Tea Company review.
How the Simple Loose Leaf Tea Company Subscription Works
This tea subscription service operates on a monthly basis. Some other companies may have options for different terms, but Simple Loose Leaf Tea sends you a box each month. The first month is currently at an extremely with renewals being a bit more expensive.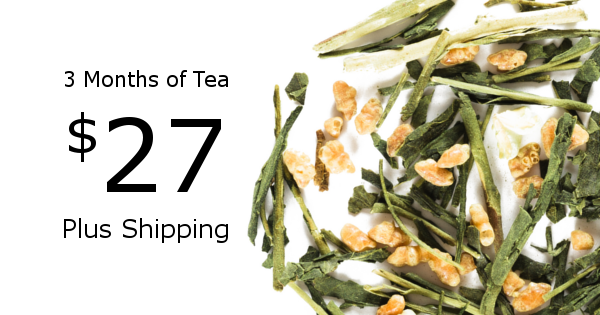 Each month you will receive 40 grams of premium loose leaf tea. This will consist of 10 grams each of four different teas a month. 10 grams should make between 4-5 cups of tea from a single steeping, and you can steep them multiple times in most cases. You should end up getting between 16-20 cups of tea per box.
Different Tea Subscription Options
There are different types of tea subscriptions available from Simple Loose Leaf. The most popular is the "Sampler Tea" subscription box which contains each family of tea leaf available, but you can also select from the following different types of teas: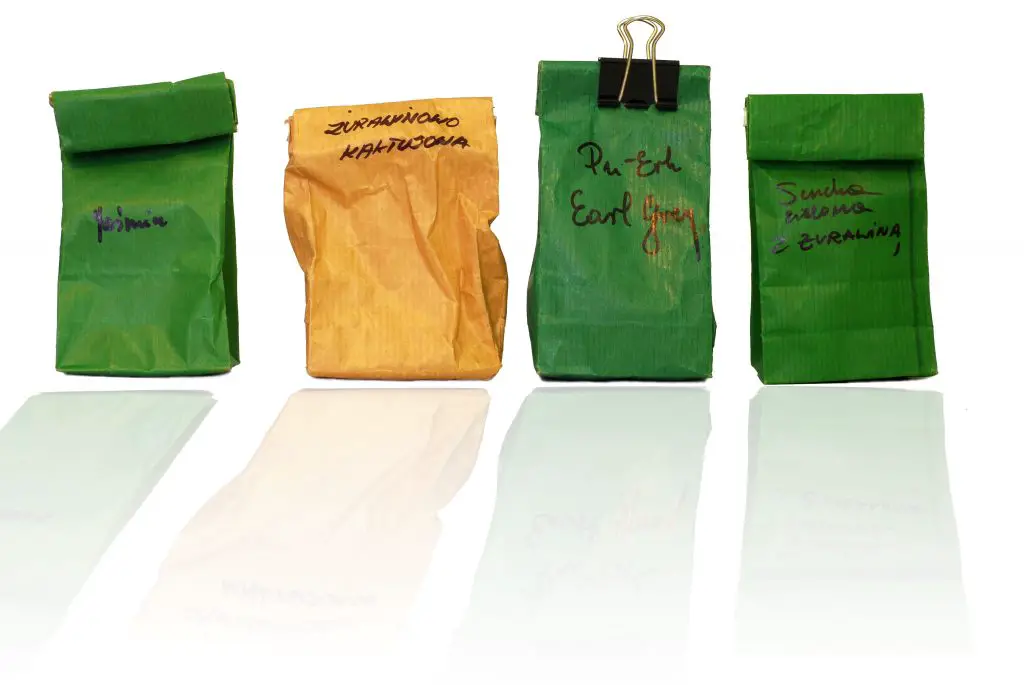 Green Tea
Herbal Tea
Sampler Tea
If you select black, green, or herbal tea for your subscription box, each of the four flavors of tea sent to you will fall within that category. If you are interested in more than one of those varietals, we would recommend ordering the Sampler Tea option, which will often include an Oolong tea as well.
What You Receive from Simple Loose Leaf Tea Company
In each subscription box, as already mentioned, you will receive four different flavors or varieties of tea, each containing 10 grams of loose leaf tea leaves. These different varietals are packaged in resealable pouches that ensure the leaves will stay fresh until they are opened, and with proper handling will continue to keep the tea fresh for a long period after opening.
Included in the subscription box:
4 tea flavors in thoroughly labeled reusable storage bags.
4 reusable cloth tea filters, made in the USA. You can clean them between uses by turning them inside out and rinsing the tea leaves from them.
A pamphlet explaining the different teas. It also gives tips on brewing times and ratios for the individual flavors.
Example Tea Selections
The types of tea that you receive each month are based on customer feedback as well as the current season. Here are some examples of teas in the past that have been supplied in Simple Loose Leaf subscription boxes:
Sampler Tea Box
Purple Jasmine
Royal Golden Yunnan Black Tea
Mao Zhen Hair Needle Green Tea
OM Herbal Tea
Black Tea Box
Russian Caravan
Ceylon Orange Pekoe
Simple Vanilla Black
Simple Strawberry Black
Green Tea Box
Sencha Blossom Green Tea
Tropical Green Tea
Prickly Pear Green Tea
Herbal Tea Box
Relaxing Herbal Tea
Clari'tea Herbal Tea
Tropical Herbal Tea
Prickly Pear Herbal Tea
Most of the teas that you end up receiving in the subscription boxes are available for purchase in larger quantities from both the Simple Loose Leaf Tea Amazon Store as well as their own website (which we recommend) as well as their own website.
Benefits of a Subscription from Simple Loose Leaf Tea Company
Whether we are familiar with different types of teas or are just starting on our journey of tea discovery, it is always recommended to try as many flavors as possible. 
You may have certain likes and dislikes, but overall if you are not trying new teas you may be missing out on a flavor that could end up being your favorite.
This type of exploration is not possible when shopping for tea in your local chain grocery store, and can end up being prohibitively expensive when ordering from other online tea shops that do not offer subscriptions. 
This is the perfect way to commit yourself to try new things without having to make an overbearing financial decision. Coupon: Enjoy $5 off your first month's membership with code 5TEABOX
In addition, if you are not satisfied, you can cancel at any time for any reason.
Conclusion
Simple Loose Leaf Tea Company has produced an excellent subscription tea box that gives you the opportunity to try new flavors that you might not normally select from your tea shop. Whether you like black, green, herbal, or different selections, there will be a subscription box that will cater to your needs.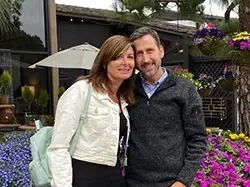 Scott is the founder of TeaMinded. He enjoys tasting and discovering teas from across the globe, with green teas and ceremonial matcha from Japan being among his favorites. He's grateful to be immersed in the tea community, always learning and sharing along the journey.