In the West, it is quite common to see black or green tea served in restaurants and available in grocery stores. Another type of tea is becoming more popular, though! Oolong tea, a delicious bridge between green tea and black tea, spans a wide range of flavors that are hard to find with other classic leaves.
Top Oolong Tea Reviews
Also known as black dragon tea, oolong tea is one of the four true tea types. Whether you're looking for a sweet flavor profile or a full-bodied drink hot or cold, we're sharing our reviews of the best oolong tea that comes with various health benefits. We're starting with what we think is the best oolong tea overall, followed by our other top picks.
Brand
Best Naturally Sweet
Honey Orchid Oolong Tea
Best for the Money
Golden Moon Organic Oolong Tea
Best Cheap Pick
Prince Of Peace Organic Oolong Tea
Product



Best Naturally Sweet
Product

Best for the Money
Brand
Golden Moon Organic Oolong Tea
Product

Best Cheap Pick
Brand
Prince Of Peace Organic Oolong Tea
Product

Best Oolong Tea Overall: Art of Tea Wuyi Oolong Tea 
Wuyi teas are generally dark and fired heavily, resulting in roasted and smoky flavors. If you want to make the switch from black coffee, the crisp and woodsy notes of the Art of Tea Wuyi Oolong Tea can help you cut down on caffeine intake.
Because the plant grows under mountainside soil with high mineral content, the lower yield results in limited production. On the plus side, this ensures that each brew only contains quality loose leaves. Additionally, the area's narrow valley and humid climate allow the plant to grow without the risk of scorching or bitterness.  
This Chinese oolong tea yields a floral and malty opening aroma, leading to a vegetal finish. As you steep the tea for three to five minutes, the leaves unfurl and release a smooth, rich flavor. A longer infusion gives off an earthy yet butter-like taste with hints of a floral and slightly peppery finish. 
Since Wuyi is 80% oxidized, each cup maximizes antioxidants and tea polyphenol that relax nerves, promoting good mental health. Even if you mix it with honey and citruses, the dark roast helps this oolong tea retain its highly pleasant flavor. 
Tea Details
Loose Leaf
Roast Level: Dark flavor
Country of Origin: China
Packaging: Decorative Tin
Best Naturally Sweet Oolong Tea: Honey Orchid Oolong Tea
Honey Orchid Oolong Tea is a double-baked phoenix oolong tea cultivated in the Fenghuang area of the Guangdong province of China. Fenghuang is the "Phoenix Mountain" where this oolong tea gets its name.
The entire oxidation and drying process takes months from its original harvest through being baked twice. This Chinese tea is grown in a rich rocky soil composition and climatic growing conditions of the province that contribute to the tea's natural sweetness and velvety smooth texture.
Don't let the dark brown roasted tea leaves deceive you, as the roast level yields a sweet, vivid oolong tea with a delicious fruity taste reminiscent of lychee and peach. Aside from flavorful benefits, the tea's polyphenol antioxidants boost your metabolism to help you lose weight. 
Nutty notes and sweet honey add creaminess to the blend, giving each brew a golden orange hue. Moreover, these flavors give the tea a mild floral aroma.
Valley of Tea takes pride in sourcing and supplying the freshest and finest teas available. They seek out the best artisan team farms in countries like India and China to provide their customers with tea leaves from the Phoenix Dan Cong tea tree, a rare plant famous for its lingering sweet and floral taste. 
Honey Orchid Oolong Tea China - Phoenix Dan Cong...
Phoenix Oolong is carefully cultivated in Fenghuang – the famed tea producing area of China's...
Grown and processed using traditional processing, this tea takes months to perfect. Originally...
These leaves brew a sweet, vivid tea with a delicious fruity taste. Boasting notes of peach and...
Each tea comes in a resealable vacuum-sealed pouch with brewing information for the specific variety ordered. The loose-leaf teas enable you to brew the same tea leaves for up to three times. 
Tea Details
Loose Leaf Tea
Roast Level: Light to medium flavor
Country of Origin: China
Packaging: Resealable Pouch
Best Oolong Tea for the Money: Golden Moon – Organic Oolong Loose Leaf Tea
Cultivated on an organic friendly farm in the mountains of the Chinese Fujian province, Golden Moon's Organic Oolong Loose Leaf Tea does not have any added chemicals. This Tie Guan Yin oolong is 100% USDA Certified Organic, which means an accredited certifying agent has verified that this Non-GMO and Gluten Free Chinese tea complies with USDA certified organic regulations.
The taste of this excellent oolong tea from the Fujian province is described as extremely smooth and creamy, with a buttery finish and layers of subtle flavors. It is on the lighter side of the spectrum with a low oxidation level close to green and black tea.
Even if it has a lower caffeine content than most green and black teas, the leaf's natural oils preserve the plant's full flavor and aroma, providing you with freshness and energy boost that you can expect from green and black teas. To maximize health benefits, it would be best not to add milk or sugar to guarantee each cup of this Chinese tea has zero calories. 
This oolong tea arrives in a beautiful brushed steel "fresh seal" tin to help your tea stay fresh. The beautiful canister, which pays homage to Chinese traditional tea tins, can be reused and would even look good displayed on your counter. 
Golden Moon Tie Guan Yin Oolong Tea - Organic...
BUTTERY SMOOTH FLAVOR - A happy medium between smoky black teas and green teas. Every cup of Golden...
PREMIUM FRESH SEAL TIN - High quality, fresh seal tin helps the dried leaves stay fresh for months;...
NO ADDED NATURAL OR ARTIFICIAL FLAVORING - Golden Moon Oolong Tea blends never contain artificial...
Golden Moon is so confident in the freshness of their non-GMO teas that they provide a freshness guarantee for their organic oolong loose leaf tea and every other tea they make. With this risk-free 90-day guarantee you can feel confident that you will receive a gluten-free oolong tea that lives up to your standards.
Tea Details
Loose Leaf Tea
Roast Level: Light flavor
Country of Origin: China
Packaging: Metal Canister
Best Priced Oolong Tea: Prince Of Peace Organic Oolong Tea
Prince Of Peace Organic Oolong Tea comes in tea bags in a simple box, but don't let that scare you away. Overall, it is very popular and a great value for people looking to try oolong tea for the first time.
This is a smooth, light tea with very little in the way of bitterness. The aroma is mild with a roasted scent to it and is slightly musty. Many reviewers point out that they use very little or no sweetener. 
The semi-fermented mixture combines the opulent taste of the tea and the antioxidant health benefits of green and black teas. As a result, juicy and ripe flavor leaves a tangy yet mildly sweet aftertaste. Likewise, you can smell a natural, woody aroma with floral notes. 
What's also significant about this natural tea is its soothing abilities. The added Polygala root and Poria plant provide a honey and lavender-like flavor to help relieve stress. Each time you're drinking Oolong tea, the chamomile flower uplifts mood and boosts relaxation. 

This s a well-respected company specializing in importing and distributing gourmet products from around the world. They have a large collection of different teas available and are considered to be extremely consistent in the quality of their products.
Tea Details
Tea Bags
Roast Level: Light flavor
Country of Origin: China
Packaging: Box
Best Oolong Tea Bags: VAHDAM Himalayan Oolong Tea Bags
Unlike any other type of oolong tea, the natural ingredients of the VAHDAM Himalayan Oolong Tea bags come from India, which still produces a large amount of Camellia sinensis in the Himalayas near the Chinese border. The high altitudes and high elevation plant estates in the Himalayas supply leaf quality very similar to the ones grown in other Chinese mountain regions.
The lightly roasted processing enables the best Oolong tea bags to keep the maximum amount of antioxidants, securing a myriad of health benefits, including detox, helping you lose weight, and calming effects. 
While it has a different taste to traditional Chinese oolongs, you would enjoy each cup if you prefer a more full-bodied flavor with a subtle floral aftertaste. This tea is made from second flush tea leaves. These flavorful oolong tea bags have a robust flavor profile with fruity notes and a hint of grapefruit. 
The leaf pyramid tea bags allow for better infusion, space for the oolong tea leaves to unfurl in each tea bag, and full flavor without having to use a separate infuser.
Sale
VAHDAM, High Mountain Oolong Tea Bags (100 Count)...
HIGH MOUNTAIN OOLONG TEA - Elevate your senses with High Mountain Oolong Tea, a light and...
100 FULL-FLAVOR PYRAMID TEA BAGS - Our High Mountain Oolong tea offers 100 sturdy Pyramid-Shaped Tea...
A BRAND WITH A BILLION DREAMS - VAHDAM India is one of India's largest digitally native, global...
Vahdam Teas focuses on direct and fair-trade sourcing, with their supply chain model reaching out directly to farmers instead of having to deal with a middle-man. One percent of their revenue goes to the education of the children of tea growers.
Tea Details
Tea Bags
Roast Level: Medium flavor
Country of Origin: India
Packaging: Box
What is Oolong Tea?
As mentioned above, oolong tea is included in the four true tea types. These also include white tea, green tea, and black tea. All four "true teas" are made from leaves of the same plant, Camellia sinensis. The main difference between the Oolong, white tea, green tea, and black tea is teas is the level of oxidation and fermentation they are put through by the tea master.
The longer the oxidation period, the darker the color and flavor of the final tea will be. Black tea is almost completely (85% to 100%) oxidized, whereas green tea oxidation ends up at around 7% oxidation. Camellia sinensis oxidizes anywhere between 8% and 85% (also known as "partially oxidized") can be considered oolong tea.
A tea leaf begins its oxidation the moment it is plucked, and will continue its journey until it the leaves are heated to fix the aroma and flavor. It can be difficult to create a consistent product when dealing with all these different factors, which is why the best oolong teas are in high demand from those who know the difference.
Tasting Oolong Tea
Because of the vast difference between the ends of the oxidation scale, the taste of oolong tea can range from sweet and bright to toasty and full-bodied.
Lighter oolong teas, fermented for a shorter period of time, taste closer to green tea and are generally Chinese varietals.
The taste of Taiwanese oolong tea leans closer to the flavor of black tea than to green tea. They have a darker appearance and heavier taste due to a longer oxidation period.
Oolong isn't as floral and sweet as green tea, nor as malty as black tea. However, the growing conditions of the plant allow it to hold diverse flavors than green or black tea. The taste of the tea also depends on the processing scheme.
Unroasted Oolong 
Unroasted oolongs are commonly known as 'green' or 'fresh' because they maintain the aromatic oils of the tea plant. Its brew results in green or yellowish mixtures and may look like green tea without actually being green tea. Since unroasted oolongs typically contain sweet floral notes, they taste fruity yet less grassy than the traditional green tea. 
Lightly Roasted Oolong
Lightly roasted oolong tea is grown from baked leaves to soften the flavor and add creaminess to the brew. This tea creates a spicier flavor with hints of honey and grains, resulting in amber or reddish color. 
Heavily Roasted Oolong
This is the most intense and robust among all oolong tea types as the oxidized leaves go through several rounds of baking to add bold flavors. It can taste as dark as coffee, yet with a twist of nutty and chocolatey flavors. Heavily roasted oolong can normally undergo multiple steeping infusions before losing flavor and aroma. 
Health Benefits of Oolong Tea
Oolong tea is a traditional Chinese tea that comes from oxidized leaves. A cup of hot tea contains minerals such as niacin, magnesium, sodium, potassium, manganese, and fluoride. Additionally, oolong tea contains amino acids, antioxidants, and vitamins. 
Oolong tea's partially oxidized leaves mix the health benefits and flavors of fully oxidized black tea with unoxidized green tea. Some of the things you can gain from drinking a cup of oolong tea per day include:
Healthier digestive tract: Oolong tea contains antiseptic qualities that fight off bacteria, reducing acid reflux and upset stomach symptoms. 
Weight loss: Improved metabolism and weight loss are some of the benefits of drinking oolong tea. Oolong consists of caffeine, tea pigment, and tea polyphenol that activate enzymes to use stored fat for energy and weight loss. 
Improved heart health: Polyphenol antioxidants reduce blood sugar and cholesterol levels, all while increasing insulin sensitivity. 
Strengthened bones: Drinking a cup of oolong tea hot or cold per day provides you with higher bone densities as this type of oolong tea includes fluoride.
Better mood: L-theanine, an amino acid in this tea is associated with sleep and relation, decreases anxiety and stress. 
Side Effects of Oolong Tea
While oolong tea provides several health benefits, it's still essential to monitor your intake, especially if you are sensitive to caffeine and other side effects. Even though it doesn't have much caffeine compared to coffee, the mere presence of caffeine may increase blood pressure in some people. 
Oolong tea that falls under the green tea category has low caffeine due to less oxidation. This type of tea won't be strong in caffeine and flavor and should be more green than black in color. Meanwhile, an oolong tea that's more of a black tea would have a more potent aroma, caffeine, and taste because of the oxidized tea leaves.
It would be better for pregnant or breastfeeding women to avoid this amount of caffeine unless approved by a doctor. Otherwise, a high dosage of caffeine may cause nervousness, irregular heartbeat, irritation, heartburn, vomiting, diarrhea, and sleep problems. 
Varieties of Oolong Tea
There are a few main varieties of oolong tea:
Chinese Oolong Teas
Phoenix Tea (Dan Chong or Dan Cong)
Iron Goddess of Mercy (Ti Kuan Yin)
Wuyi Mountains Oolong Tea (Da Hong Pao)
Taiwanese Oolong Teas
High Mountain Oolong Tea (Gaoshan)
Milk Oolong Tea (Jin Xuan Tea)
Oolong Tea Blends
Many oolong teas have fruity notes in the flavor profile, and as such pair well with other fruits or flavors that tend to match with fruit tones.
How to Prepare Oolong Tea
Because oolong tea is made with variable levels of oxidation, there is no one right way to brew it. Lighter oolongs should be brewed more like green teas, and darker oolong should use a brewing style closer to black tea.
Below are the basic concepts to use as a middle-ground between the two; after trying them out feel free to modify the different steps to your taste.
Water Quality for Oolong Tea
The quality of the water used will have a very important role in the final taste of your tea. Distilled water can be considered good for the flavor and it is the recommended liquid to use in a situation where you want to limit the amount of impurities in the final product, but…it does not work well for brewing tea.
The end result from brewing tea with distilled water is a flat tea with no character. The same effect can be found by pre-boiling water, then heating it again for brewing.
If tap water in your area tastes good and doesn't have any chlorine, sulfur, or "off" smells or tastes then it would be a good choice for brewing oolong tea. If it does have an odd flavor, opt for filtered or bottled water. Filtered tap water can be a decent choice, as is letting a pot of cold tap water sit uncovered for 24 hours.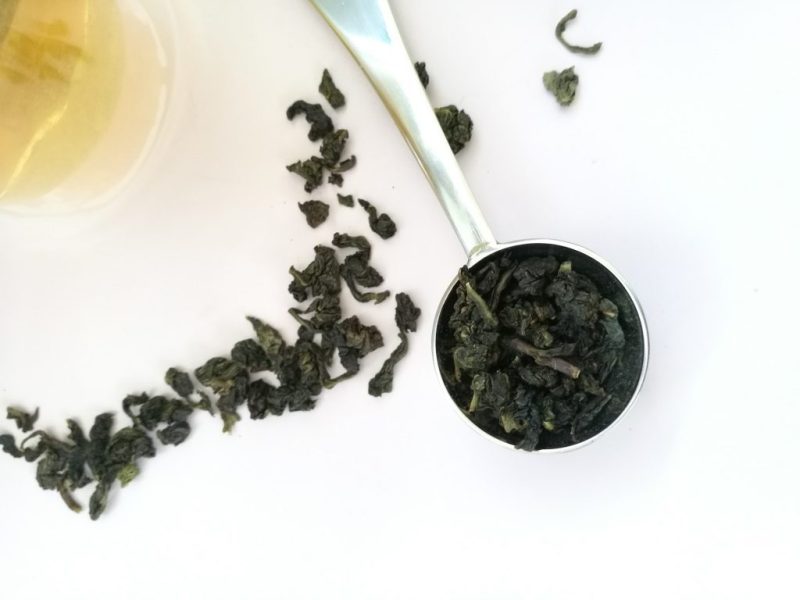 Spring water is often recommended, but few people have access to a fresh stream. Another way to get that same flavor is by using bottled spring water to brew tea.
This is obviously a more expensive process when you include the price of the water, but tea drinkers have had good results with the taste and consistency of bottled water.
Heating Water for Oolong Tea
Oolong tea tends to be oxidized in between the levels of green tea and black tea. In general, higher levels of oxidation require higher water temperatures. A full boil is better for black tea, while oolong and green tea require a lower temperature.
There is no specific temperature that will work for oolong tea; the variable oxidation ensures that. Note that the leaf color can tell you a lot about the tea. The lighter colored, more pliable ones are usually less oxidized. The darker, stiffer leaves can be on the higher sides when it comes to the level of oxidation.
Gong Fu brewing requires a higher temperature just below boiling, whereas Western style brewing, considering the longer brewing time, should be from between 180° to 200° Fahrenheit (88° to 93° Celsius).
To get a handle on these temperatures, the easiest way is to purchase a high quality temperature controlled electric kettle. You will be able to dial in the perfect temperature and hold it for an extended period of time.
Oolong Tea Brewing Styles
There are two main ways to brew oolong tea, which are Eastern and Western styles. There are many variations of each, but they boil down to whether the tea leaves are steeped directly in the water (Eastern style), or using a strainer or infuser (Western style).
Whatever style is used, the water temperature, water and tea leaf quality, and ratio of water to tea leaves will make the biggest differences in the final result.
Eastern Brewing Method for Oolong Tea – Gong Fu
The most popular Eastern method of preparing oolong tea is Gong Fu (also known as Gong Fu Cha, or simply gongfu), one of the many ways to brew a cup of oolong tea without using a strainer.
The main concept is that a larger amount of leaves are used and a very short time is taken to steep the leaf in multiple brews. This extracts only different flavors from the tea with each brew and works well with whole leaves, whether open or rolled into a ball.
There are many Gong Fu tea sets available, normally consisting of an earthenware teapot and a small cup or cups. They are available in different teapot sizes, so be sure to select the size that will best suit your needs. The more extravagant Gong Fu sets may also include a tea tray, a serving pitcher, tools, and even a tea pet.
Since the Gong Fu brewing method uses multiple brews, the size of each serving may seem very small. However, the end result will be 5-8 brews depending on the quality of  the oolong tea.
The ratios defined below should be considered as only a starting point. After the first experience with this method, have fun experimenting with more or less water and tea leaves, different brewing temperatures, or water from a different source. 
Gong Fu Brewing – Water to Tea Ratios for Oolong Tea Per Cup
Loose Open Tea – 2 tablespoons for every 2.5oz. / 70ml of water.
Balled/Compressed Tea – 1 teaspoon for every 2.5oz. / 70ml of water.
When using a teapot to brew for multiple people at a time, a great rule of thumb is to fill about one-third of the volume of the teapot with leaves.
Gong Fu Steep Times for Oolong Tea – First Brew
Loose Open Tea – 6 seconds
Balled/Compressed Tea – 10-15 seconds
After the first brew, add a few seconds to each consecutive brew to compensate for the leaf losing their effectiveness. So for Oolong loose tea leaves, assume around 6 – 8 – 10 – 12 seconds, and so on.
Water temperature for Gong Fu brewed oolong tea should be just under the boiling point. Because of the quick extraction you will need a higher temperature than when using the Western method. If using an electric kettle with a variable temperature, aim for around 205° Fahrenheit, or 96° celsius.
Gong Fu Brewing Method for Oolong Tea
Heat water in a kettle, for oolong tea you want it to be just below the boiling point.
Use a small amount of water to rinse and warm up the teapot and cups.
Discard the rinsing water.
Scoop tea leaves into the teapot, for oolong tea about ⅓ of the volume of the teapot.
Fill the teapot with enough water to cover the leaves.
Swirl the tea leaves around in the water once, rinsing them.
Quickly pour out and discard the rinsing water (but not the leaves).
Pour fresh, hot water over the leaves, filling the pot.
Let steep for the desired time (see notes above).
Serve and enjoy!
For the next round of brewing, repeat steps 5-10 with the same tea in the teapot. You should be able to taste different nuances of the oolong tea leaves with every subsequent brew, and enjoy everything they have to offer.
Western Brewing Method for Oolong Tea
The Western method for brewing oolong tea focuses on keeping all the leaves contained and filtered. Eastern methods sometimes have a tendency to spill tea leaves into the served cups, while the Western method does its best to avoid that.
As far as tools, the main thing you will need for brewing oolong tea in the Western style is a tea infuser, tea ball, or any type of filter or strainer. The tea is placed inside the infuser, and then the tea infuser is either placed in water, or water is poured over it.
A tea bag counts as an infuser, but the quality of oolong tea that arrives in tea bags is usually not on par with loose leaf tea or balled leaf. In addition, you will need a teapot and tea cups or mugs. You may be able to find a teapot with an included infuser.
Western Brewing – Water to Tea Ratios for Oolong Tea Per Cup
Loose Open – 2 tablespoons for every 6oz. / 180ml of water.
Balled/Compressed – 1 teaspoon for every 6oz. / 180ml of water.
Tea bags – 1 tea bag for every 6oz. / 180ml of water.
For larger amounts of tea brewed in this style, it is a good idea to know how much water the teapot holds. Otherwise, be sure to measure the water in a heat-resistant measuring cup before pouring.
Western Style Steep Times for Oolong Tea
Loose Open – 1 to 3 minutes
Balled/Compressed – 2 to 5 minutes
Bags – Follow the directions on the label.
Because Western brewed oolong tea takes a longer period of time, the water temperature should be a bit lower than with the Gong Fu method. 180° to 200° Fahrenheit (88° to 93° Celsius) is the range to aim for. Lighter Chinese oolong teas should stay toward the lower end of the scale, while darker Taiwanese tea will do well with a higher temperature.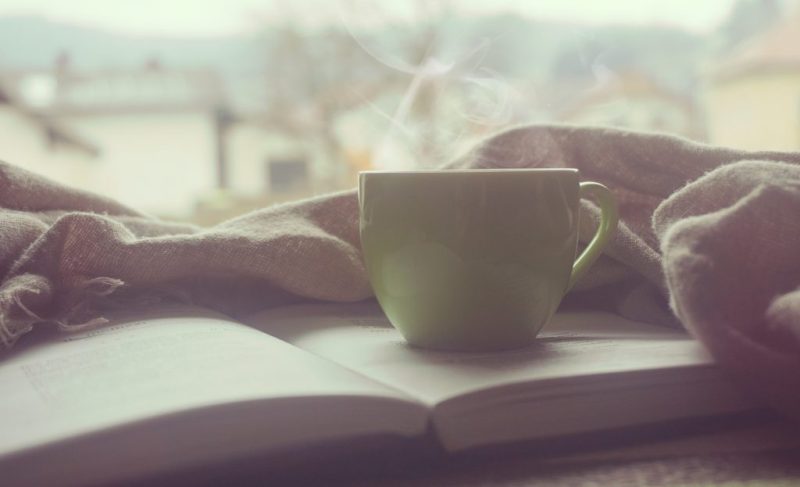 Western Brewing Method for Oolong Tea
Begin to heat water in a kettle or pot. An electric kettle with a thermostat will help to dial in an exact temperature. For oolong tea we are aiming for a bit below boiling. Without a thermometer, remove from heat and let the water sit for 2 minutes after boiling to approximate the correct temperature.
While the water is heating, measure around 2 tablespoons of tea leaves per 6-ounce cup into the diffuser.
Place the diffuser into the teapot or cup.
Once at the correct temperature, pour the water over the oolong leaves and cover the teapot or cup.
Steep the oolong tea for the desired time (1 to 3 minutes for loose leaves, 2 to 5 minutes for balled leaves).
Remove the infuser with the leaves, serve, and sip.
It is possible to brew another pot of this type of tea using the same oolong leaves, but the end result will be dependent on the quality of the plant. It is recommended to extend the brewing time by about half of the original time. 
For instance, if using a three minute step on the first brew, the second brew should steep for approximately four and a half minutes.
Conclusion
Whether you're after the taste or health benefits of oolong tea, there are several varieties of oolong tea available for you to explore and drink hot or cold. Take time to try each of them to see what type of oolong tea satisfies your taste the most.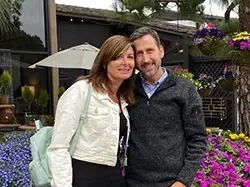 Scott is the founder of TeaMinded. He enjoys tasting and discovering teas from across the globe, with green teas and ceremonial matcha from Japan being among his favorites. He's grateful to be immersed in the tea community, always learning and sharing along the journey.