There are a lot of online tea shops, yet only a few produce the best loose leaf tea bags for quality steeping. In our search for organic tea leaves, we found one that's a product of a five-decade legacy. Here's our review of Ochre Leaf, including its tea collection.
Review of Ochre Leaf
Ochre Leaf is a humble start-up online shop that proudly upholds the tea traditions and principles from India, one of the best countries when it comes to cultivating quality tea leaves. Specially designed Ochre Leaf tea bags fully release the flavor and aroma comparable to traditional brewing methods.
The key in brewing good and delicious tea lies in the quality of the leaves. Ochre Leaf's organic loose tea leaves provide a high-grade drinking experience delivered in an expandable teabag.
A Contemporary Tea Experience from a 50-Year-Old Legacy
A father's humble beginnings as a tea company owner in Rajkot, India, set the path for Ochre Leaf. At 11 years old, Mukesh Patel discovered his love of tea by helping his father run their family-owned tea shop in India.
Mukesh became curious about the blends, opened his mind to the art of making tea, and helped pass on age-old traditions. His father envisioned opening a tea shop in the United States to honor the values and customs of India.
About 20 years after his father's death, Mukesh launched Ochre Leaf as a start-up online tea store from Huntington Beach, California. One of the great things about Ochre Leaf is that it aims to bring a contemporary touch to the tea-drinking experience while retaining the organic nature of tea leaves.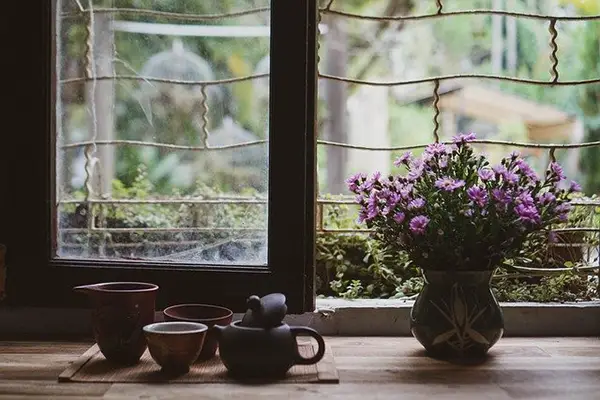 Ochre Leaf Expertise: Loose Leaf in Teabags
It may seem counter-productive to put loose tea leaves in tea bags. After all, traditional tea bags tend to be tiny absorbent packets that contain dried or crushed leaves.
In contrast, the teabag design of Ochre Leaf allows quality steeping through the use of large sachets. In effect, the leaves are free to float around vertically and sideways.
If you're still debating whether to use teabags vs. loose leaf, Ochre Leaf lets you experience both. The loose sachets ensure the loose tea leaves have plenty of space to expand as the extract infuses with the water.
Loose leaf in teabags: One of the benefits of having large teabags is that Ochre Leaf managed to put loose tea leaves inside instead of powdered, crumbled, or broken leaves. In this way, the leaves stay fresh longer and avoid getting stale quickly.
Full flavor development: Whether you're looking for the best Chai tea or Earl Grey, Ochre Leaf tea bags use paper fiber to let the tea's essence mix with the water.
Convenience: Teabags serve as infusers, and this convenience enables you to enjoy a freshly brewed cup of tea without cleaning lots of dishes. You won't even have to use a tea strainer to remove loose leaves.
Tea Variety Collection
Ochre Leaf offers 10 premium organic teas with carefully selected pure-leaf ingredients to produce an exquisite taste.
The tin can includes large sachets of tea bags to ensure you can quickly brew a cup of tea. Every tea bag contains loose tea leaves instead of the traditional shredded and mixed leaves. As a result, you can effectively steep the leaves and extract lots of flavor and aroma.
Conclusion
Innovative teabags are a great option when you want a convenient brewing experience while still getting the full flavor and aroma of high quality tea leaves. Ochre Leaf offers a vast selection of tea leaves, organically produced that provide physical, mental, and emotional benefits.
Follow Along with Ochre Leaf: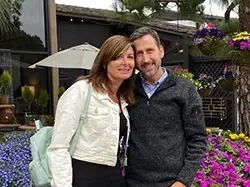 Scott is the founder of TeaMinded. He enjoys tasting and discovering teas from across the globe, with green teas and ceremonial matcha from Japan being among his favorites. He's grateful to be immersed in the tea community, always learning and sharing along the journey.