It was 2019 and I was turning 40. My husband asked what I would like as a birthday present and I requested for a week off so I could finally make that tea trip to China that I'd been dreaming about for years. You see, while I had always loved tea since I was a kid, I'd only become better acquainted with Chinese tea ten years ago after taking classes in the Gongfu Cha Tea Ceremony and longed to deepen my knowledge in this area. 
However, as someone who was only semi-fluent in Mandarin, I knew that I had to look for someone who could be a guide of sorts so as to make the best of the trip. Thank goodness for the Internet, which led me to Juyan Webster, who usually runs Chinese Tea Company, a teashop in London, but spends her summers sourcing for tea around China, and along the way does tea tours for tourists as well. While her tours usually run for 12 days, she customized a one-week "package" for me that just focused on Wuyi Mountain in Fujian Province. I honestly did not know what to expect, I barely did any trip research, and I had been so swamped with work before the trip that I only really started getting excited about it mid-air on my way to Shanghai from Singapore at the end of April 2019. 
The Hospitable Stay at Tong Mu Village
Once I arrived in Shanghai and met up with Juyan, we took a three-hour High Speed Train to Wuyi Mountain. During the journey, Juyan asked me if it was OK that we shifted the itinerary a bit because one of her tea farmer friends actually wanted to drive us up to his farm at Tong Mu Village that night (that visit was supposed to have been a few days later).
Her friend, Mr. Jiang, and his wife, Mrs. Jiang, chatted with us during the 1.5 hour trip up Tong Mu Village. It was only then I realized what a privilege it was to be able to visit the place that first came up with Lapsang Souchong black tea (foreigners are not permitted, but we came as personal guests of the Jiang family). Over dinner, Mr. Jiang talked about being in the 25th generation of his family business, and how his great-grandfather had passed down betrayal stories of Scottish botanist Robert Fortune stealing tea from their family and setting up plantations in India for the British.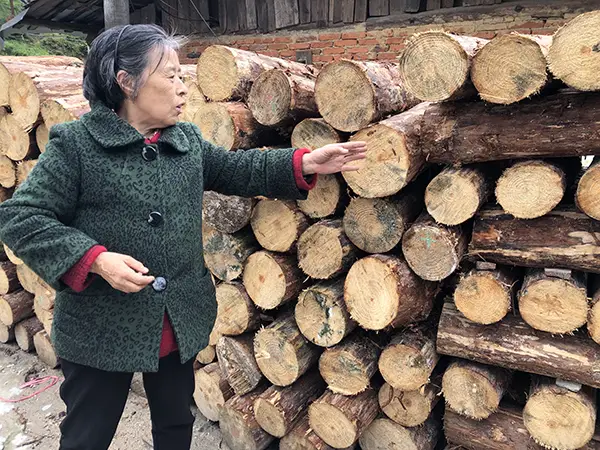 What was supposed to have been a day trip ended up being a three-day, two-night stay at Mr. Jiang's house. This was a bonus for me – I loved the mountain air, mountain water and how everything from the tea, food and wine was fresh and bursting with flavor. It was just at the end of Spring harvesting season and we would roam around the plantations and the factory where Mother Jiang (Mr. Jiang's mother) would prepare pine wood to smoke the tea leaves. 
When we arrived back at the town centre, I thought it'd be hard to beat such an experience. 
The Unexpected Wild Bush Expedition 
The next day, we met Mr. Xu, one of Juyan's core suppliers of Wuyi Rock Oolong Tea. It was supposed to have been a tea sampling session at his factory, but once he picked us up, he told us that he actually had to bring some Chinese influencers into the inner area of Wuyi Mountain to visit his family's "special" tea plantation and wouldn't we like to join them? At this point, I knew that it was better to just go with the flow, even though I was not dressed for a mountain hike!
It was (to me) an arduous four-hour walk in but the scenery was stunning and it was mind-blowing to see long lines of male and female tea workers, most of whom looked older than me, nimbly transporting huge baskets of tea leaves across rocky terrain. Perhaps it was the challenge of the journey but when we finally reached his family's plantation with 130-year-old mossy tea bushes, I felt like I had reached some sort of Shangri-La of magical tea bushes.
However, I did receive some sort of validation a few weeks later when my tea teacher back in Singapore sampled the tea I bought back from that secluded patch of ancient tea bushes and declared it as some of the best rock tea (yancha) she had ever drunk!
The Tea Teacher
The day after, I was really sore after that tea hike, and Juyan promised me that we'll take it easy. She brought me to meet one of her other tea supplier friend, Ms. Wu, a graceful and friendly lady who was a schoolteacher in the morning, but a tea master in the afternoon as she helped out in her father's Da Hong Pao business. I really appreciated her clear step-by-step lesson on how to brew this prized Chinese tea, and I diligently took notes. But after she was done, she asked if she could dress me up as a "tea fairy." It turns out that her hobby was buying traditional Chinese costumes online and doing photo shoots in those costumes. She even had studio lighting and ornamental backdrops. 
I'm not the kind of person who likes to pose for such things, but I was probably quite tea drunk at that point and obliged. Her "shoot" turned out to be really fun and these photos and videos ended up being some of my favourite mementos from the trip. Later, when I returned to Singapore, I sent over a Singapore Airlines stewardess costume to Ms. Wu to add to her costume collection. 
The Finale: Impression Da Hong Pao Show
On my final night at Wuyi Mountain, at Ms. Wu's recommendation, I bought a ticket to watch renowned film director Zhang Yimou's "Impression Da Hong Pao" show. Again, I didn't know what to expect, so I was truly astounded by the this extravagant multimedia experience where the seating revolves around the stage with a 100-member cast and the mountains as a backdrop. The show revolves around the history of tea in this region, and ended up being a fitting finale to a wonderful travel experience.  
As the world opens up and the possibility of traveling becomes more feasible again, I hope to make more of such tea journeys again. 
[All article photos and videos by Melanie Lee]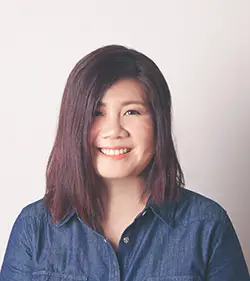 Melanie is a writer and educator from Singapore. Her love for tea started at the age of nine when her Dad made her a cup of English Breakfast. Since then, she's grown to love tea from all over the world and is especially interested in Chinese and Japanese teas. She pairs teas with books on Instagram.