If you buy something through a link in our posts, we may get a small share of the sale.
Last Updated on May 30, 2022 by Scott
Chai evolved from being plain tea to a flavorful blend. While this spiced tea is among the popular blends in America, there are still different flavors to choose from. This is why we're saving you time by reviewing the best chai tea, including this tea's features and benefits.
Our Top Chai Tea Reviews
After tasting multiple chai tea flavors and researching brand cultivation processes, the Art of Tea Tali's Masala Chai Tea Pouch is our top pick for the best chai tea because of its organically produced loose leaves, medium caffeine content, and appealing flavor profile.
Chai is one of the easiest teas to prepare. We know how exciting it is to try new tea blends and flavors, which is why we're also adding more options that cater to different tastes and price points.
Best Chai Tea Overall: Art of Tea Tali's Masala Chai Tea Pouch
Mainly composed of Assam black tea, the Art of Tea Tali's Masala Chai Tea is one of the best chai teas because of its distinctly dark and malty flavor. However, its fusion of cardamom, ginger, and cinnamon balances the black tea for an aromatic delight.
We recommend steeping 1 teaspoon of loose tea leaves at 206 degrees Fahrenheit for around 3 to 5 minutes to extract the most flavor out of the leaves, spices, and herbs. 
By following this brewing technique, Tali's Masala Chai gives a lighter flavor than the Bengal Tiger Chai Tea, yet bolder chai spices than Stash Green Tea Chai. Imagine getting a warm, lovely taste on the tongue, perfect for calm mornings.
Similar to Teabox Assam Masala Chai, Tali's Masala Chai has a medium caffeine content due to the leaf's origin. Still, it's enough to energize you, especially during a slow afternoon. 
Besides, this chai tea is an excellent option for those who don't want to drink plain black tea, as the spices bring a lush flavor in every sip. With that said, this may also taste a bit dull to those looking for a stronger kick.
Another thing you'll love about the Art of Tea Tali's Masala Chai is that the leaves come from top-tier organic botanical farms. This ensures high-quality control in cultivating and harvesting the leaves. Aside from that, the reusable tin can block off light, ensuring leaf freshness each time you open it.
Pros
Up to 240 servings of soothing flavor with aromatic fragrance
Fair-trade and organically produced
Cons
Sweeteners may drown the chai flavor
It may taste a bit mild for those looking for more spices
Best Chai Tea for the Money: Teabox Assam Masala Chai
Crafted by tea artisans, the Teabox Assam Masala Chai is another black tea blend with lots of spices. While seemingly dense in color, this chai produces a sweet yet malty flavor with a spicy fragrance.
Like Art of Tea's Masala Chai, this blend mainly contains cinnamon, ginger, and cardamon. However, the addition of pepper and clove gives Teabox Assam Chai a stronger flavor.
The black tea radiates briskness in every sip. However, the load of spices may sometimes result in bitterness, yet authentic chai taste. So, Teabox Assam Chai may not be suitable if you don't like adding milk or sugar cubes.
Teabox works with over 150 tea gardens across Nepal and India, ensuring the authenticity of chai spices in every pack. It also follows dehumidifying and cold storage solutions. 
This temperature-controlled environment enables the polyphenols in the leaves to develop into theaflavins and other compounds that develop the color and flavors of Assam black tea. 
Compared to Adagio Chocolate Chai, Teabox Assam Chai has less caffeine content, despite the fact that the loose leaf's essence is directly mixed with the water.
Each tin contains 35.2 ounces of brownish-black leaves with bits of herbs and spices. Ideally, you brew 1 teaspoon of the leaves around the temperature of 194 to 203 degrees Fahrenheit for 5 minutes.
Pros
It contains 4 vacuum-sealed packs inside the tin can for optimum freshness
Ideal for those who prefer a solid spicy aroma
Cons
The slightly bitter taste may not appeal to everyone
The leaves are too small and may pass through some infusers
Best Cheap Chai Tea: Simple Loose Leaf Bengal Tiger Chai Tea 
If you're looking for a more affordable chai tea, the Simple Loose Leaf Bengal Tiger Chai Tea offers the same full-bodied richness of black tea and medley of spices at a lower price.
Simple Loose Leaf started only in 2013, yet its tea products continue to prove a strong contender in the tea market. A great example is this Bengal Tiger Chai.
It's almost similar to Art of Tea Masala Chai in terms of spices. In contrast, Bengal Tiger Chai adds black pepper and cloves, intensifying the spicy and bitter flavors.
Every brew produces a creamy, sweet flavor, much like the Rishi Vanilla Mint Chai. However, Bengal spiced tea tends to have a higher caffeine level than mint chai.
The fusion of caffeine and creamy spices makes the chai surprisingly good, whether you serve it hot or iced. It's recommendable to add milk or sweeteners, though you may want to limit adding sugar or honey.
Note that this more robust flavor may not be suitable when you're trying to calm the nerves before heading to bed. Thus, consider drinking this chai during the morning or afternoon.
Pros
Creamy chai with lots of spices, which has quite a resemblance to latte
It has natural sweetness, so no need for sweeteners
Cons
The spices may be overpowering for first-time tea drinkers
It contains a high caffeine content, so this may not be ideal for those who easily suffer from heartburns and acidity
Best Flavored Chai Tea: Adagio Chocolate Chai Pu-Erh
Some tea drinkers may still feel hesitant to drink chai because of its spices. If you need a bit of help to transition, you can try a flavored chai like the Adagio Chocolate Chai Pu-Erh.
It combines the boldness of chocolate and the silky taste of traditional chai. The unique thing is that, unlike the other chai teas, the addition of Pu-erh means the processing of the tea leaves encourages microbial fermentation.
This is because the leaves get tossed for oxidation, yet not too long to kill natural bacteria. As a result, the Adagio Chocolate Pu-Erh has an extraordinary vegetal yet pungent fragrance.
Even when hot, the chai produces mild Pu-erh flavors. You can add a bit of sugar to intensify the spices. Although adding sweeteners can make the blend taste like there's cinnamon.
The Adagio Chocolate Pu-Erh has a liquor aroma like the Art of Tea Assam Masala, although you would notice more cocoa scent, especially when you sip and get your nose closer to the cup.
Keep in mind that it has a very high caffeine content because aside from black tea, cocoa beans also contain some caffeine. However, this is perfect if you're looking for an energizing drink in the morning or afternoon.
Pros
Creamy, earthy flavor with cinnamon and ginger lingering in the end
Combines organic cocoa beans and fully caffeinated aged Yunnan black Pu-erh tea leaves
Cons
Dark chocolate overpowers the tea, so this may not be suitable for traditional tea drinkers
It tends to smell fishy due to the fermentation of the Pu-erh leaves
Best Low-Caffeinated Chai Tea: Rishi Vanilla Mint Chai
If you're looking to cut down your coffee intake and make the switch to low-caffeinated tea, the Rishi Vanilla Mint Chai would be a great introduction to the savory world of chai teas.
Similar to the Adagio Chocolate Chai, the Rishi Vanilla Mint Chai mainly uses bold Pu-Erh tea as the base. It then comes with an ensemble of decadent vanilla beans, rich cocoa, sweet Saigon cinnamon, organic licorice root, and aromatic peppermint.
However, the absence of cardamom and ginger makes this chai taste lighter than the Art of Tea Assam Masala. As you can see in the mixture of spices, this vanilla chai won't give you the traditional chai flavor.
One of the fantastic things about this chai is that it doesn't taste bitter even if you steep it longer. This is why you can try other ways of making chai tea, especially if you don't have a teapot yet. 
For example, you can mix 2 tablespoons of chai leaves, 1 cup water, and 1 cup milk in a saucepan. Bring to a boil, then reduce the heat and simmer for 5 minutes. Stir in sweeteners to taste, then strain into a cup or pitcher.
Pros
USDA Organic and non-GMO, which assures the leaves were grown without the use of agrochemicals
Uses aged Pu-erh tea to create the mellow chai flavor
Cons
The first few sips may taste like mint ice cream with a cocoa aftertaste
May taste too dull for hard-core chai drinkers
Best Caffeinated Chai Tea: Rishi Tea Masala Chai Herbal Tea
Do you wonder how you can drink herbal tea while getting caffeine? There's a quirky irony being a herbal tea yet containing a high level of caffeine in Rishi Tea Masala Chai Herbal Tea . It primarily has strong, full-bodied black tea layered with intensely aromatic, traditional kadha or chai spices.
Similar to Stash Green Chai Tea, it comes loaded with ginger, cloves, black pepper, and basil leaves. However, this chai doesn't taste bitter because the basil leaves balance the spices with a sweet and savory flavor.
Furthermore, like Adagio Chocolate Chai, the aroma and aftertaste of Rishi Herbal Chai are vegetal, and a bit nutty, which may not be appealing to some people.
All you have to do is brew a tea bag per 8 ounces of water at 200 degrees Fahrenheit for 5 minutes. If you want to tone down the herbal flavor, you can add a half teaspoon of honey or a cinnamon stick.
Among the admirable things about Rishi is its sustainable farming, which follows a code of ethics to ensure the safety of farmers and quality manufacturing conditions. This guarantees that every tea bag comes from ecologically cultivated leaves, giving you extra peace of mind in every sip.
Pros
Each tea pyramid comes individually wrapped with an envelope to keep the leaves stay fresh for long
High caffeine improves mental functioning
Cons
The pepper tends to outshine the other spices
The pack can only make 15 cups of tea
Rishi Tea Masala Chai Herbal Tea - Immune Support,...
MASALA CHAI TASTING NOTES - Strong, full-bodied black tea layered with deeply aromatic, traditional...
SAVOR & ENJOY - Brew one Masala Chai Herbal Sachet Bag per 8 oz of water at 200 degrees F for 5...
GOOD FOR YOUR HEALTH - USDA Organic, Non-GMO, Biodegradable BPA Free Sachet Tea Bag, GF/DF
Best Loose Leaf Chai Tea: Samovar Tea Lounge Organic Masala Chai
If you want to savor the thoughtful process of brewing tea, you'll enjoy brewing the loose tea leaves of Samovar Tea Lounge Organic Masala Chai. Each cup helps dissipate mental fog during cloudy mornings, keeping you focused and energized throughout the day.
Keeping the tea in its purest form means less processing, from harvesting to steeping. Using loose leaves provides more room for the leaves to expand, letting you extract the most flavor. In effect, the leaves retain the delicious flavor and aroma, as well as the health benefits.
Samovar blends in small batches, keeping the whole tea leaves intact and the perfect size for brewing. While boiling, you would notice a cinnamon scent. This aroma may seem too sweet to other people and may feel even creamier than the Bengal Tiger Chai.
Like the Adagio Chocolate Chai, the Samovar Masala Chai contains Yunnan black tea, which is a blend that has 75% of the caffeine in coffee. Aside from the wild-crafted black tea, this chai includes a fusion of cinnamon, cracked black pepper, cardamom pods, whole cloves, and shredded ginger.
Whether you serve it hot or cold, Samovar Masala Chai provides several health benefits. The combination of cinnamon and black pepper helps reduce blood pressure, combat inflammation, and introduce antioxidants to the body.
Pros
A complex flavor of spices and tea cure
Moderately spiced chai option
Cons
It tastes more like cinnamon milk than chai
The overall flavor is more American than traditional Indian chai
Best Chai Tea Bag: Stash Green Chai Tea
Making chai tea doesn't always have to take quite some time or use a lot of tools. When you need to move quickly, the tea bags of the Stash Green Chai Tea will suit you better.
Since 1972, blends from Stash have often come with a surprising and diverse range of bold flavors. Unlike the other chai teas, this is the only one that uses green tea as the primary tea. This refreshing take on chai results in a grassy flavor without bitterness.
This tea still includes traditional chai spices such as cinnamon, cardamom, ginger root, and cloves. What makes the Stash Green Tea Chai unique is that the green tea leaves come blended with sarsaparilla. This twist tastes similar to vanilla, licorice, and caramel.
The aroma and flavor still give off strong cinnamon, which is excellent because it can help soothe pain and reduce inflammation. Meanwhile, the use of green tea leaves provides catechins that improve oral health by suppressing bacteria.
However, this special blend of Stash Green Chai Tea may taste a bit like Bengal Tiger Chai because of the creamy consistency, particularly when you add honey and almond milk. If you're looking for traditional black chai tea, this may not be a good option for you.
Pros
Each box comes with 100 tea bags, good for up to 3 months of daily individual consumption
Wrapped tea bags with strings for more convenient use
Cons
Milder taste than the typical black chai tea
It may require longer steeping to get a more robust green tea flavor
Stash Tea Green Chai Tea, Box of 100 Tea Bags...
Chai Green Tea: This fresh take on traditional chai is warming and invigorating and features premium...
Incomparable Quality: From herbal, black, and green to white, or oolong, our premium tea bags are...
Find Your Flavor: With over 150 teas to choose from including loose leaf, iced tea, green tea,...
Features to Consider for the Best Chai Tea
Given the various chai blends and ingredients, it can still feel overwhelming on which flavor to choose. To help you make a better decision, compare these features and see if these aspects can satisfy your chai tea cravings.
| | | | |
| --- | --- | --- | --- |
| | Taste | Packaging | Quantity |
| Art of Tea Tali's Masala Chai Tea | Assam chai with traditional spices | loose leaf in a tin can | 16 ounces |
| Teabox Assam Masala Chai  | Strong yet sweet with lots of spices | loose leaf in tin can | 35.2 ounces |
| Simple Loose Leaf Bengal Tiger Chai Tea | Rich black tea with a medley of spices | loose leaf in a tin can | 4 ounces |
| Adagio Chocolate Chai | Rich and silky choco liquor with subtle spices | tea bags | 16 ounces |
| Rishi Vanilla Mint Chai | Sweet and aromatic with hints of spices | loose leaf in a tin can | 16 ounces |
| Rishi Tea Masala Herbal Chai  | Full-bodied black tea with traditional chai spices | tea bags | 1.85 ounces |
| Samovar Tea Lounge Masala Chai | Robust black tea with sweet and spicy notes | loose leaf tea in pouch | 16 ounces |
| Stash Green Chai Tea | Mildy spices yet premium green tea | tea bags | 8 ounces |
Tea Category
Chai is a Hindi word that literally translates to tea, and traditionally, Indian chai consists of black tea. As traders brought chai in the Western world, chai evolved into an American flavor with predominantly cardamom and cinnamon notes.
A delectable chai tea should have a robust taste with recognizable spices. However, tea categories have different leaf varietals, growing conditions, and processing conditions, ultimately influencing the final taste and fragrance. Also, its worth considering the amount of caffeine in chai tea.
As brands continue to innovate chai blends, some use black tea, while others incorporate other leaves as the base.
Black tea: Oxidized black tea creates a reddish-brown to dark brown brew. It has a distinctly malty and dark, yet sweet flavor, as evident in Art of Tea Masala Chai, Teabox Assam Masala, Simple Loose Leaf Tiger Bengal, Rishi Herbal, and Samovar Masala.
Pu-erh tea: Aged and fermented Pu-erh tea is darker than black tea, bringing woody and smokey notes. Like in Adagio Chocolate Chai and Rishi Vanilla Mint Chai, these Pu-erh teas provide a mildly sweet aftertaste.
Green tea: It's rare for chai to use green tea, yet Stash Green Chai Tea amazingly blended green tea leaves to introduce a bit of bitterness. It's still milder than black and Pu-erh teas, so the spices tend to overpower the green tea.
Spices
Back in time, chai only used tea and milk. Eventually, the blend evolved with spices. This is where masala chai comes from, which translates to spiced tea.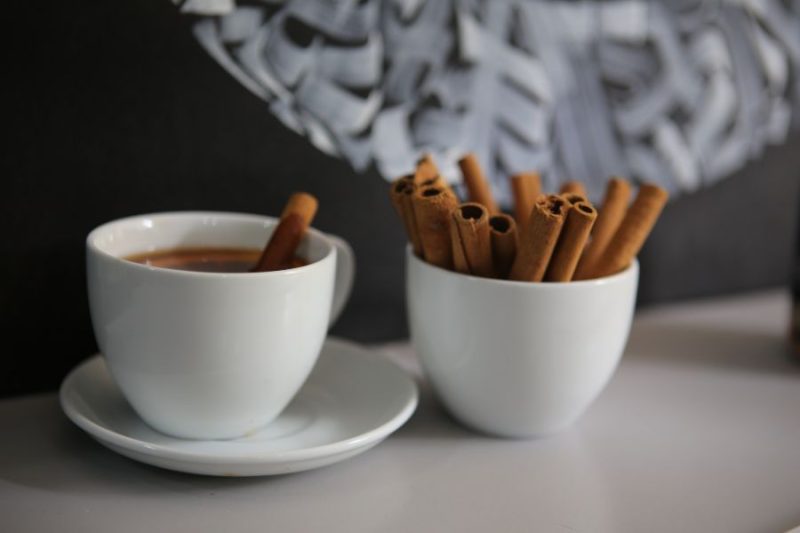 Traditional chai use spices like cardamom, ginger, cinnamon, and cloves. Optional spices include nutmeg, black pepper, and saffron, cacao, vanilla, and licorice.
Whether you're a long-time tea drinker or a first-timer, it can sometimes be confusing to describe the level of spice you want in a tea. You would notice different flavor notes when drinking chai, from the first sip up to the aftertaste.
If you're looking for solid spices, Teabox Assam Masala, Simple Loose Leaf Bengal Tiger Chai, and Samovar Tea Lounge Masala Chai come loaded with spices to give you that authentic chai flavor and aroma.
Art of Tea Masala Chai, Rishi Tea Masala Herbal Chai, and Stash Green Chai Tea are perfect for those looking for mildly spiced chai teas.
Adagio Chocolate Chai and Rishi Vanilla Mint Chai only contain hints and afternotes of spices.
Sweetener
Milk is a traditional ingredient in chai tea, which also gives a creamy texture and brownish hue. However, some chai variations or flavors don't go well with milk, as this component may overpower some tea blends.
If you truly need a sweetener to tone down the bitter taste, it's best to use honey, almond milk, sugar cubes, or soy milk. Avoid using table sugar as this may cancel out the health benefits of chai.
Caffeine Level
Black tea generally contains the most caffeine of all tea categories. This is primarily because of its longer infusion time and higher steeping temperatures than other tea categories.
Due to the oxidation process, black tea produces more caffeine. However, other factors like local growing conditions, leaf grade, and fertilizer can alter the caffeine levels.
In general, the Assamica tea variety has the highest caffeine level. This is why Art of Tea Tali's Masala Chai Tea and Teabox Assam Masala Chai are among the chai teas with high caffeine content.
Packaging Type
The packaging directly affects how you prepare the tea, especially in terms of time and convenience. Each type has pros and cons, and it's best to choose the packaging that would benefit your preferred preparation method.
Loose Leaf
Loose tea leaves can fully expand in hot water, extracting even subtle nuances and flavors. However, it requires more attention in preparation since you have to monitor the boiling water. Additionally, you have to strain the leaves.
If you have more time to follow a delicate brewing process, loose leaf chai will suit you better. Loose chai leaves often have a whole, sturdy, smooth texture, even at first glance. Besides, loose tea leaves often come in opaque packaging, blocking light, heat, and moisture.
Art of Tea Tali's Masala Chai Tea, Teabox Assam Masala Chai, Simple Loose Leaf Bengal Tiger Chai Tea, and Rishi Vanilla Mint Chai all use a tin can to store the loose leaves. Meanwhile, Samovar Masala Chai puts loose tea leaves in a pouch.
Tea Bag
Chai tea bags are simple to use, perfect for first-time tea drinkers. This is also ideal if you don't want to wash a lot of tools afterward. However, you can only extract the flavor in one steeping, and there's a chance that not all leaves expand during the brewing.
Adagio Chocolate Chai, Rishi Tea Masala Herbal Chai, and Stash Green Chai Tea use tea bags for quick steeping, especially if you only want to pour hot water in a mug or tumbler. 
The downside is that you will end up accumulating a lot of waste since you'll be opening a sachet and using a tea bag in every cup of chai.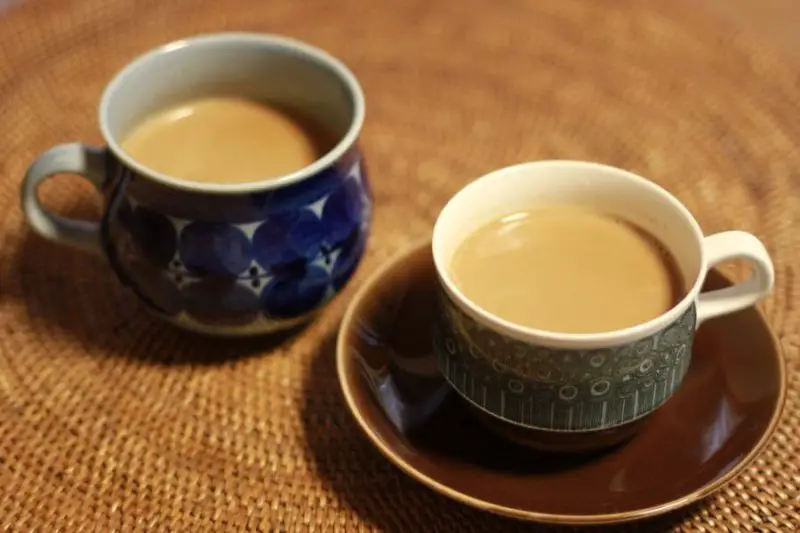 Health Benefits
Tea is among the most popular drinks in the world because of its taste and health benefits. However, chai teas may still differ in the benefits because they have varying leaves and spices.
Skincare: Assam black tea is high in vitamins and minerals that rejuvenate the skin. Tali's Masala Chai Tea and Teabox Assam Masala Chai are great examples of Assam-based chai teas that provide zinc, potassium, and magnesium for skin protection.
Improve focus: Black chai contains substantial caffeine concentrations and L-theanine amino acids, improving focus and alertness. Samovar Masala Chai and Simple Loose Leaf Bengal Tiger Chai Tea are good options to increase brain attentiveness.
Better gut health: Pu-erh contains polyphenols and antioxidants that aid in fat breakdown. If you need help dealing with digestion and constipation, especially after a full meal, you can opt for Adagio Chocolate Chai and Rishi Tea Masala Herbal Chai.
Relieve stress and anxiety: The soothing and aromatic herbs of Rishi Vanilla Mint Chai are helpful when you need relaxing and calming effects.
Bone protection: There are days when our bodies don't feel active, yet we know how crucial it is to move. Stash Green Chai Tea's leaves can stimulate mineralization to prompt bone protection to give you an energy boost and ensure your bones don't suffer.
Frequently Asked Questions
What Are Other Tea Varieties Can I Drink?
For starters, you can try sweet and tart hibiscus tea, which is also valuable for regulating cholesterol. Another option is matcha tea, which has a bright, vegetal taste. White tea is also great because of its delicate fruity flavor profile and ability to lower the risk of insulin resistance.
How Do I Make Chai Tea?
This depends on the chai you're using, although it's ideal to follow the brand's instructions. However, in general, you can steep 1 teaspoon of loose tea or 1 tea bag in near-boiling water for 4 minutes. You can also add sweeteners, like cinnamon sticks, milk, or honey.
What Are the Best Accessories for Making Chai?
If you would use loose tea leaves, it's best to invest in a temperature-controlled kettle, teapot, or automatic tea maker. In case you prefer tea bags, it's ideal to have cups and tumblers of varying sizes. In addition, you can buy a tea strainer, infuser, measuring spoon, and storage cans.
Conclusion
Chai is a fragrant tea with blends of spices that you can drink at any time of the day. Being rich in antioxidants, it can aid in digestion, heart health, and controlling sugar levels. We hope this list gives you the best chai tea options for your daily brew.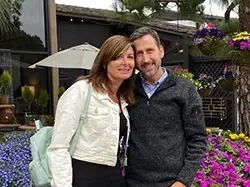 Scott is the founder of TeaMinded. He enjoys tasting and discovering teas from across the globe, with green teas and ceremonial matcha from Japan being among his favorites. He's grateful to be immersed in the tea community, always learning and sharing along the journey.