A single search of 'tea' in Amazon gives you over 20,000 results. With such a huge marketplace, narrowing selections can take a long time. We've done the hard part and trimmed the results of the best tea on Amazon, so all you have to do is steep and drink.
Our Top Tea on Amazon Reviews
After meticulously vetting the tea selections, we found that the Twinings of London English Breakfast Loose Tea Tins is the best tea offering on Amazon. Besides coming from a reputable brand, each tin contains finely cultivated leaves with a well-balanced blend that gives a savory drinking experience and health benefits.
Amazon is a great place to discover new teas, especially if you have Prime shipping and want to ensure the safety of the package delivery wherever you are in the world. With that said, we included more choices so you can enjoy a variety of teas at your home.
Brand
Best Overall
Twinings of London English Breakfast Loose Tea Tins
Best for the Money
Tea Forte Tea Chest with 40 Handcrafted Pyramid Herbal Tea Infusers
Best Cheap Pick
Tealyra Gyokuro Green Loose Leaf Tea Pouch
Product



Best Overall
Brand
Twinings of London English Breakfast Loose Tea Tins
Product

Best for the Money
Brand
Tea Forte Tea Chest with 40 Handcrafted Pyramid Herbal Tea Infusers
Product

Best Cheap Pick
Brand
Tealyra Gyokuro Green Loose Leaf Tea Pouch
Product

Best Tea on Amazon Overall: Twinings of London English Breakfast Loose Tea Tins
The best tea on Amazon is the one that lets you extract the most flavor. You can find that in every cup of the Twinings of London English Breakfast Loose Tea Tins, whether you like it sweetened or unsweetened.
English breakfast tea has a rich and satisfying robust taste, having traditionally blended with Assam and Kenyan black teas. This version from Twinings combines brisk Assam leaves and full-bodied Kenyan black tea leaves. More subtle leaves from Indonesia and China balance the blend for a lighter yet musky-sweet taste.
Unlike the others, the Twinings English Breakfast Tea is the only one with a tin can. Each tin contains 6 packs, which enables you to preserve the freshness of the leaves each time you brew. It also has about the same quantity as the Tealyra Gyokuro Green Tea Loose Leaf Tea.
You only need a teaspoon of leaves and steep between 205 and 212 degrees Fahrenheit for 3 to 5 minutes. On the downside, the pack tends to have fine granules. However, a tea strainer can avoid collecting grounds in the cup's bottom.
Pros
The flavor is ideal for those looking for a milder black tea variation
It usually goes well with scones, tea cakes, muffins, and other pastries
Cons
Some packs contain milled or crushed leaves
 It mainly has black tea, which has a high caffeine content
Twinings English Breakfast Loose Tea Tins, Pack of...
TWININGS MOST POPULAR TEA: English Breakfast, created by selecting some of the finest teas, each...
SMOOTH, FULL-BODIED TEA: A blend of teas from Kenya and Assam create a delightful cup of tea; Black...
LOOSE TEA FOR A CUSTOM CUP: Just the way you like it, with loose tea you control the strength; Place...
Best Tea on Amazon for the Money: Tea Forte Tea Chest with 40 Handcrafted Pyramid Herbal Tea Infusers
If you don't want to limit yourself to a single selection, the Tea Forte Tea Chest provides you with 40 pieces of herbal tea pyramid infusers. Each flavor has 2 infusers, beautifully placed in an aesthetic presentation box.
Unlike the Twinings Breakfast Tea that contains black tea leaves, the Tea Forte herbal collection is caffeine-free. Each blend primarily infuses herbals and spices. However, you can only brew 2 cups of each blend, and then you have to buy again.
Among the best flavors we tried from this set include the African Solstice, which contains an antioxidant-rich rooibos herb that's perfect for fighting stress. There's also the Kiwi Lime Ginger that offers a citrusy with crisp lime finish. Another must-try is Winter Chai, which combines spices with hints of chocolate.
Compared to the Tealyra Gyokuru Loose Leaf Tea, Tea Forte's use of pyramid tea bags ensures the leaves won't scatter in the water. The structure of the high-quality mesh bags also keeps the leaves on the bag's bottom, prompting a more porous extraction. 
Pros
Includes an assortment of herbal tea infusers
The use of pyramid tea bags allows fast brewing while producing a concentrated flavor
Cons
You may not like every flavor in the set, which can be a waste
It only contains 2 infusers per blend, which may not be ideal for tea parties
Tea Forte Herbal Tea Chests With Handcrafted...
OUR MOST EXPANSIVE collection of Tea Forte caffeine-free, herbal tea blends, two of each blend
OUR MOST EXPANSIVE collection of Tea Forte caffeine-free, herbal tea blends, two of each blend
DELIGHTFUL TEA GIFT SET offers a variety of premium organic gourmet teas, a most welcomed hostess...
Best Cheap Tea on Amazon: Tealyra Gyokuro Green Loose Leaf Tea Pouch
You can find the best teas on Amazon without splurging much. A great example would be the Tealyra Gyokuro Green Loose Leaf Tea Pouch. Despite the minimalist packaging, it contains first-flush Gyokuro leaves grown in Yame, Japan.
Green tea contains about half as much caffeine as black tea. So, if you want to drink black tea yet you have concerns about the caffeine content, the Tealyra Gyokuro Green Tea would be a better option than the Twinings English Breakfast Tea. 
Moreover, this rare Gyokuro tea has a distinctly mellow yet fresh aroma with umami flavor. Traditional Gyokuro leaves have slender pieces, yet having a more affordable price resulted in this pack having ground-up bits. Still, you can brew the leaves in a traditional pot or kettle.
The Tealyra Gyokuro Green Tea Pouch is also ideal for minimizing waste, as you won't need to throw pods, unlike in Bigelow Earl Grey Tea.
Pros
Sweeter than Sencha green tea, perfect if you find green tea a bit bitter
It comes from Yame Gyokuro Grade 1, which produces a uniquely sweet and delicate tea liquor
Cons
Smaller pieces of the leaves may go through mesh bags or tea balls
Moisture may get trapped in the pouch each time you open it
Tealyra - Handmade Premium 1st Flush - Gyokuro...
Organic Japanese Green Tea. Exceptional Traditional Gyokuro Tea. Luxurious Loose Tea. Antioxidant...
Yame Gyokuro Grade 1 is the highest quality shade grown Gyokuro from Yame, Japan.
All Natural. Our Yame Gyokuro Japanese green tea is organically grown, is unflavored and does not...
Best K-Cup Tea on Amazon: Bigelow Earl Grey Tea Keurig K-Cups
If you're planning to buy a Keurig coffee maker or already have one, you may discover that it can also brew tea. To make sure you're using the right size and quantity, the Bigelow Earl Grey Tea Keurig K-Cups would make a perfect choice.
If you're struggling with the mess and guesswork of making beverages, all you have to do is pop a K-cup in the Keurig machine and wait for a consistent brew in each cup.
Like the Twinings English Breakfast Tea, the Bigelow Earl Grey mainly consists of black tea. In contrast, Earl Grey also contains bergamot oil, which adds a citrusy taste and lighter aroma. This also makes an excellent substitute when trying to cut out coffee.
At 40 pods, the Bigelow Earl Grey has the same quantity as the Tea Forte Tea Chest. However, the downside is that the water would go through the leaves quicker, as opposed to the tea bags that let the leaves steep in water.
Pros
It saves you time in steeping, as the machine and pod does the job automatically for you
The closed packaging preserves the leaves longer
Cons
Limits your steeping method to only using a Keurig machine
You'll be throwing away pods in every brew, although Bigelow's pods are recyclable
Bigelow Tea Earl Grey Keurig K-Cup Pods Black Tea,...
Bigelow Quality Meets K Cup Convenience: Keurig cups eliminate guesswork and mess from the beverage...
Try Every Flavor: There's a Bigelow Single Serve K Cup for every mood and every time of day; Rise...
American Made Tea: In 1945 Ruth Bigelow created our first tea Constant Commenta strong flavorful...
Features to Consider for the Best Tea on Amazon
Several factors can help you cut down tea selections on Amazon. These are among the aspects you need to check and compare to find the best tea.
| | | | |
| --- | --- | --- | --- |
| | Taste | Packaging Type | Quantity |
| Twinings Breakfast Loose Leaf Tea | light, musky-sweet  | loose leaves in a tin can | 7.05 ounces in a pack of 6 |
| Tea Forte Tea Chest | 20 different flavors, ranging from fruity to spicy | infuser | 40 infusers in a box |
| Tealyara Gyokuro Loose Leaf Green Tea | mellow, sweet umami flavor and fresh aroma | loose leaves in a pouch | 7.05 ounces in 1 pack |
| Bigelow Earl Grey Tea Keurig K-Cups | robust with a touch of citrus | K-cups | 24 cups in 4 packs |
Type of Tea
Plant variations produce different tea categories and flavors. These are among the most popular types of high-quality tea on Amazon. 
English Breakfast: English Breakfast Tea, like the one from Twinings of London, is a rich blend of black tea generally incorporated in a full English breakfast.
Herbal: Instead of using Camellia Sinensis, herbal teas from Tea Forte come from herbs, spices, and flowers to produce an earthy yet aromatic flavor.
Green: The oxidation process of Camellia Sinensis decreases the caffeine content, letting green tea from Tealyra make a milder flavor with lots of umami undertones.
Earl Grey: Combining black tea leaves and dried bergamot extract, Earl Grey from Bigelow creates a full-bodied tea with a touch of citrus.
Health Benefits
Drinking tea has several health benefits. However, you can better choose teas on Amazon when you know the exact benefits you want to gain. For instance, the Twinings from London English Breakfast Tea contains flavonoids that improve gut health and blood pressure.
Meanwhile, Tea Forte Herbal Tea has nutrients and antioxidants that minimize inflammation, boost the immune system, and prevent brain aging.
Tealyala Gyokuro Green Tea has Vitamin C for improving skin elasticity, as well as antioxidants to kickstart metabolism. Lastly, Bigelow Earl Grey comes packed with antioxidants that support heart health and prevent oxidative stress.
Packaging
Packaging is a crucial factor to consider when buying tea from Amazon. Despite proper handling, there may still be unfortunate circumstances where room temperature or external pressure can ruin the packaging, and consequently, the tea leaves.
One of the advantages of the Twinings of London English Breakfast Tea is its double packing, which puts packs of tea inside a tin can to protect against pressure and heat. Meanwhile, the Tea Forte Tea Chest has a sturdy reusable storage box.
Tealyra Gyokuru Green Tea has a reusable pouch, whereas Bigelow Earl Grey Tea uses a box to house the K-cups. If not appropriately packed for delivery, these types of packages risk deformed items.
Ease of Preparation
The packaging also influences how convenient it will be for you to steep tea. Some people have the time, money, and patience to do the traditional way of brewing tea, which is to boil leaves. This is only possible if you use loose tea leaves from Twinings or Tealyra. 
If you still want to steep leaves yet save time in preparing and cleaning tools, then the pyramid infusers of Tea Forte will suit you better. On the other hand, the Bigelow capsules would be more convenient in case you prefer using a brewing machine with automatic settings.
Sustainability
Among the best parts of drinking tea is that they are environmentally friendly as the leaves or grounds are biodegradable. If you're making a more conscious effort to limit your waste, you also have to consider if the tea's packaging can help you do that.
Loose tea leaves in cans or pouches: The advantage of using loose tea leaves is you provide more room for the leaves to absorb water and expand while infusing. Like in Twinings and Tealyra, some loose leaves come in a can or pouch, which you can reuse and refill with a new set of leaves.
Tea Bags or infusers: Designed for single-use, you have to throw away a tea bag after steeping because reusing it would simply make a bland flavor. Moreover, even cornstarch-based bags can contain nano plastic particles during production.
K-cups or capsules: Using pods can be costly in the long run since you need a special machine to brew tea and buy K-cups consistently. There's also the problem of throwing away several capsules if you prepare tea several times a day.
Product Images and Reviews
Reviews from actual buyers are among the most reliable recommendations on the internet, especially when purchasing something from Amazon. However, you still have to assess if the review applies to you.
For example, a review about the Twinings of London English Breakfast Tea may be from someone who prefers to use tea bags or a person who normally drinks Irish breakfast tea. Additionally, consider items with more than 50 reviews.
Another thing would be the difference in price since some are more willing to splurge than others. Furthermore, check for pictures from other consumers since product photos can be misleading.
Frequently Asked Questions
What Is the Best Tea for Beginners?
There's no hard rule about what kind of tea you should drink first. However, black, green, and herbal teas are ideal for starters because these varieties give a good introduction to how authentic teas should taste. What's important is that you find the taste and steeping process fulfilling.
What Equipment Do I Need to Brew Tea?
Aside from loose tea leaves and tea bags, the basic brewing tools you need include a kettle, infuser, strainer, and cup. As you form the best technique in steeping, you can add a tea maker, measuring spoon, food weighing scale, clay pot, and even a temperature-controlled kettle.
Conclusion
There you have it — the ultimate list of the best tea on Amazon! Eventually, you will discover what kind of tea is best for your taste and health. We hope these tea choices can either give you a jumpstart into the world of tea or grow your current collection.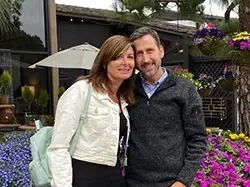 Scott is the founder of TeaMinded. He enjoys tasting and discovering teas from across the globe, with green teas and ceremonial matcha from Japan being among his favorites. He's grateful to be immersed in the tea community, always learning and sharing along the journey.