Earl Grey and Lady Grey teas are among the most popular tea variations, yet they come from the same tea family. With that said, we're giving you a closer look at what separates Earl Grey vs Lady Grey, so you can determine the best time to drink them.
Earl Grey vs Lady Grey: General Overview
Through the years, tea drinking became a part of various cultures, prompting innovative ideas in the flavor. Among those are Earl Grey and Lady Grey, which evolved from black tea.
Earl Grey
Earl Grey is a subcategory of black tea flavored with bergamot. It was named after British Prime Minister Earl Charles Grey, who tasted a scented tea during a diplomatic visit in China and wanted something similar in Britain. 
In the 1820s, English tea merchant Richard Twining successfully created a similar tea for Charles Grey to enjoy. Nowadays, the taste may differ depending on the brand, although the classic Earl Grey consists of black tea with bergamot oil.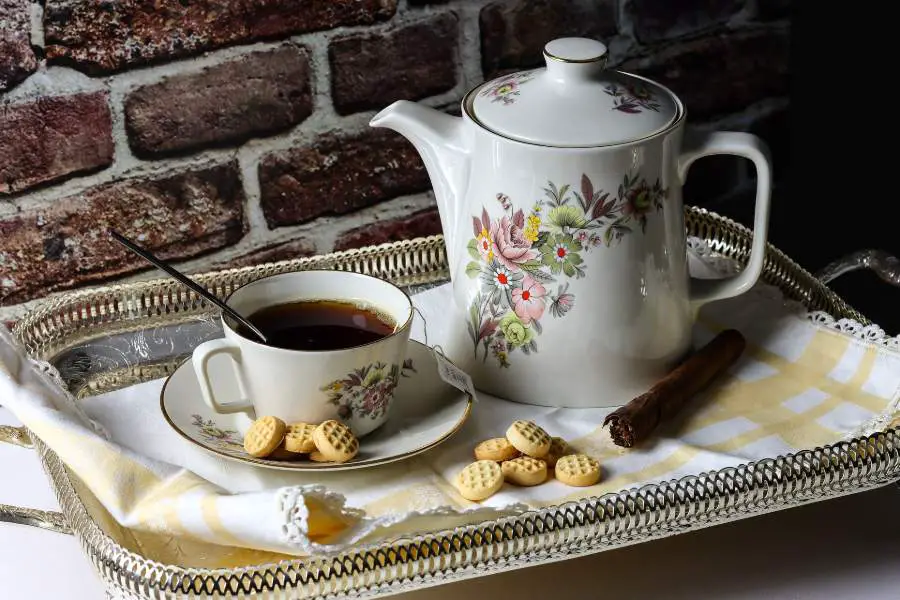 Earl Grey also has other variations, including Rooibos Earl Grey and Earl Green Grey. The industry projects a 3.5% growth from 2021 to 2026. It's expected for North America and Europe to dominate the global Earl Grey tea market due to the growing demand for natural and healthy products. 
Lady Grey
Back then, the wife of Earl Charles Grey served his distinctly crafted Earl Grey tea among London's high society. However, some tea drinkers in Northern Europe and the North Atlantic found the classic Earl Grey blend too robust. 
This was the inspiration behind Twinings' introduction of a lighter blend in the 1990s, aptly naming it after Charles Grey's wife, Countess Mary Elizabeth Grey or Lady Grey.
Lady Grey is a more refined and gentler version of Earl Grey due to the orange and citrus peel infusion. It has the same recipe as Earl Grey, although it has a lighter bergamot note.
Earl Grey vs Lady Grey
According to the Tea Association of the USA Inc., tea is among the most widely consumed beverages in the world, with 80% of all American households drinking tea. It's evident how people continue to favor this drink despite similarities and distinctions between tea varieties. 
Similarities Between Earl Grey and Lady Grey
The worldwide tea market expects a $12.62 billion increase between 2018 to 2023. This is partly due to the global population developing tea drinking habits. 
Besides that, these similarities among tea flavors, including Earl Grey and Lady Grey, make tea popular among the general population.
Caffeine Content: The United States Food and Drug Administration recommends healthy adults keep caffeine consumption to 400 milligrams a day. The good thing is that an 8-ounce cup of tea contains 14-60 milligrams. Being mostly composed of black tea, Earl Grey and Lady Grey have the same caffeine content.
Brewing: When brewing Earl Grey and Lady Grey it's recommended boiling water of around 200 degrees Fahrenheit for 3 to 5 minutes. You can use a teaspoon of loose leaf tea for every cup of fresh spring water. Depending on your liking, you may also add sweeteners such as milk, honey, or sugar.
Health benefits: A 2015 meta-analysis of 11 studies shows that 3 cups of tea per day decreases the relative risk of depression by 37%. Besides that, the black tea in Earl Grey and Lady Grey helps fight free radicals, regulate blood pressure, and protect the heart.
Differences Between Earl Grey and Lady Grey
Statistics show that global tea consumption would reach 7.4 billion kilograms by 2025, partly due to the population's tendency to try new flavors and leaf variations. Earl Grey and Lady Grey have differences, and these distinctions can help you better understand their importance as tea flavors.
Tea Leaf Source
Several countries in Asia produce excellent tea varieties, although Earl Grey generally comes from Keemun, Darjeeling, and Assam black tea sourced from China, India, or Sri Lanka. 
On the other hand, since Lady Grey is a trademark variation from Twinings, the company mainly sources its tea leaves from India.
Extraction Process
Leaves from the Central Asian region tend to have a milder taste. The leaves of Earl Grey are often scented with oils coming from cultivated bergamot plant trees in Calabria, Italy. 
Lady Grey leaves also use bergamot extract, which already has citrus notes. However, it adds lemon and orange peels that subdue the full-bodied taste of black tea and bergamot.
Taste
You may taste Earl Grey tea differently depending on which brand you buy it from, especially since brands may differ in raw materials and source of leaves.
However, the flavor profile should be generally floral, with distinct citrus notes. The touch of bergamot should have a taste combining orange, lemon, lime, and grapefruit.
Meanwhile, Lady Grey has a slightly similar flavor, although it's supposed to be the lighter version of Earl Grey. The trademark Twinings flavor includes lemon and orange peels, making it zestier and fruitier than Earl Grey. Consequently, these citrus ingredients tone down the bergamot.
Major Distinguishing Factor
Lady Grey is a trademarked variation on Earl Grey from Twinings. Earl Grey mainly consists of black tea and bergamot oil, producing a strong yet citrusy taste. Lady Grey adds lemon and orange peels to the original Earl Grey recipe, creating a lighter aroma and flavor.
When to Use Earl Grey
Being a classic flavor, Earl Grey is often enjoyed in the morning to help you wake up and get an energy boost. However, you can still drink it during the evening to calm down after a busy day of work because black tea can lower stress hormones quickly (just be aware of caffeine levels and effects).
When to Use Lady Grey
It's ideal to enjoy Lady Grey if you want a more subtle and citrusy taste than Earl Grey, which is perfect if you're relatively new to drinking teas. The lighter aroma and softer taste are also helpful when you want a calming drink, perhaps before sleeping (again, just be aware of caffeine levels).
Conclusion
Earl Grey has a more intense flavor because of the bergamot and black tea, while Lady Grey has a more delicate taste due to the addition of citrus notes. Regardless of which one you choose, a cup of freshly brewed tea can give you a delightful taste.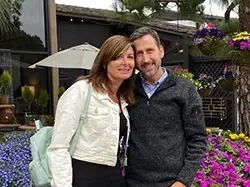 Scott is the founder of TeaMinded. He enjoys tasting and discovering teas from across the globe, with green teas and ceremonial matcha from Japan being among his favorites. He's grateful to be immersed in the tea community, always learning and sharing along the journey.