Here at TeaMinded we're always on the search to find the best tea, and love to discover new tea resources and brands that are organic, environmentally friendly and have great tasting tea.

Not too long ago we tried a ceremonial matcha that had a very distinctive, and incredibly satisfying, taste.  It quickly rose to our list of favorites.  The brand is Japanese Green Tea In, a company dedicated to providing true Japanese Green Tea direct from Japan.
Japanese  Green Tea In is the only US-based company to source tea directly from Arahataen Green Tea Farms in the Shizuoka prefecture in Japan.
Humble Beginnings
The Arahataen Green Tea Farms was founded in 1948 by Mr. Arahata Eizo. Today, the 17-acre farm is managed by 55 employees who handle the cultivation, processing, and packaging of their award-winning tea right onsite. Since 1969, Arahataen has been both the founder and leader of the Fukamushi Research Group (深むし研究会 天狗会) that developed better steaming technology for enhanced taste. The farm is also the first company to introduce clean room techniques for pu-erh tea, ensuring that unwanted bacteria stayed far away from the fermenting tea leaves.
The Process
The Chagusaba (茶草場) process is an ancient farming method that relies on tending both man-made and natural grasslands to enhance soil fertility. This labor-intensive process takes thousands of man hours every season, but tea farmers find it worthwhile for the crop quality it produces. After they are picked, steaming tea leaves is necessary to stop the oxidation process. Most green tea is steamed for just 30 seconds before being rolled and dried, which creates a brew that leaves you with a bitter taste.
Promise & Benefits
By enriching, protecting, and revitalizing the soil beneath each tea tree, the chagusaba method sweetens the taste of each tea leaf by keeping plant roots warm and well-nourished throughout the winter. As the mulch breaks down in the spring, it adds much-needed silicic aid to the base of each tree, enriching the soil and preventing roots from getting burned from too much nitrogen.
The Founder
Kei Nishida grew up around tea so it was only natural that he went on to create and be the founder and CEO of Japanese Green Tea In.
Having spent his early years in Japan, Kei has been fervent about green tea throughout his life. He credits his first career as a software engineer at Hewlett Packard (HP) for his interest in science, research, and writing that influences his drive to source the best green tea for a wider audience today. He is also drawn to the research-driven approach by Arahataen farm to utilize the best technology for every batch. A Japanese green tea enthusiast, a writer, and his passion for introducing America to the tea of his homeland was the catalyst for creating the only company that brings high-quality tea from Arahataen Green Tea Farms to the rest of the world.
Tea Products
So now that you know a little more about the origins and the brands ethos, lets take a look at the range of teas and other offers.
You know how much the team here at TeaMinded love our matcha, so we were happy to discover that there is a wide variety of matcha products available on the website that include three in particular limited, ceremonial grade and premium matcha teas.
Matcha – Japanese Premium Ceremonial Green Tea – Limited
Japanese Authentic Matcha tea plants are shaded for a few weeks before the harvest to increase natural levels of caffeine and amino acids. The leaves are allowed to dry, stems and veins are removed from the leaves, and then the tea is ground into a fine powder. It is cultivated by Chagusaba Method using sugar cane soil.
Premium Matcha for Tea Ceremony
The most luxurious matcha made from premium Japanese green tea cared from the dirt that grows the tea. This premium matcha is used by high-end tea ceremony in Japan.  Loved by many of the tea masters, it is truly the most authentic form of matcha in the Japanese market. This product was not accessible outside of Japan before; it is finally available to the US consumers. Each step in production is cared by master tea makers with the highest technology available yet carrying the fundamentals of the old tradition.
From the color of the tea to the unforgettable aroma, it is to the highest standard available in the Japanese Market.
Matcha – Premium Japanese Culinary Powdered Green Tea
This culinary matcha is loved by many top chefs in Japan for the purpose of cooking as it is tuned to provide more aroma than any others in the market.  This product was not accessible outside of Japan before; it is finally available to the US consumers. Each step in production is carried out by master tea makers with the highest technology available, but with the fundamentals of the old tradition. From the color of the tea to the unforgettable aroma, it is to the highest standard available in the Japanese Market.
Benifuuki – Allergy Relief Japanese Green Tea
Benifuuki green tea (Also written sometimes as Benifuki) is a type of green tea that is booming in Japan due to being good for relieving allergies and hay fever.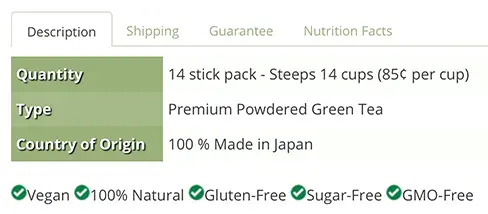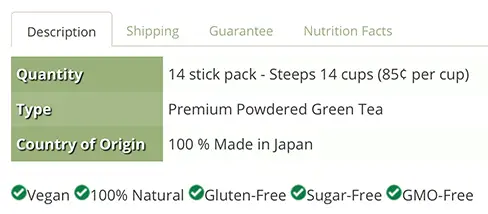 Benifuuki contains high levels of Methylated Catechins, one of the highest of EGCG among tea. Methylated Catechins inhibits the mast cell response, which leads to preventing allergies and hay fever. Methylated Catechins are generally known for bitterness and astringency; however, the Arahataen research team created a specific type of natural dirt to grow Benifuuki, which allows more Methylated Catechins to remain in the tea yet retain aroma and flavor by reducing the bitterness and astringency.
There is a fantastic selection of green teas on the brand's website including wholesale and single packs with specific net weight to ensure you get the right amount that you need and limits any waste.
Let's take a look on what green teas are on offer:
Issaku Loose Leaf Premium Tea
Dean & Deluca Japanese Green Tea
Nozomi Coverted Tea Bag
Dean & Deluca Japanese Green Tea
Gokuzyo Aracha High Grade Crude Green Tea
Nozomi Covered Green Tea
Gokuzyo Wholesale Green Loose Leaf Tea
Gokuzyo High Grade Green Tea
Dean & Deluca Japanese Green Tea
Dean & Deluca Japanese Green Tea Bag
Matcha Premium Ceremonial Green Tea
Gyokuro Shaded Green Tea
Daichi First Crop Green Tea
Benifuuki Allergy Relief Japanese Green Tea
Hatsuzumi First Crop High Green Tea
Matcha Premium Culinary Powdered Green Tea
Saryu Soso Japanese Diet Pu-erth Tea
And what perfect way to blend and brew your teas than with some tea accessories they have to offer which include:
Dean & Deluca Mug Cup
Dean & Deluca Cornish Blue Tea Pot
There is also a selection of books written by Kei Nishida that will give you some more insight to the origins of green tea and the process to ensure you make the best tea of your life.
I will Teach You How to be Health by Using Japanese Green Tea
Green Tea Mania: 250 Green Tea Facts, Cooking and Brewing Tips
How Japan and the world enjoy green tea in the 21st century
Having a platform to encourage, educate and converse is very important and we are fortunate that in today's digital age we can connect with our favorite brands online.
Japanese Green Tea In has embraced this need to connect.
The dedicated blog section of the website is easy to navigate and is laid out well and regularly features  blog posts by Kei Nishida himself. The photography is beautiful and the blog posts offers in-depth reviews and how-to's whilst maintaining an engaging and fun read. Japanese Green Tea In is very active on social media and have the following platforms; Twitter, Facebook and Pinterest.
Their Twitter page offers a catchup on informative articles, news flashes and sales offers whilst their Facebook provides the opportunity to communicate with other members of the tea community and keep up to date with the latest offers. Their Pinterest account allows you the chance to see their new and pinned products. Although the current social platforms are satisfactory we feel that they could benefit from using Instagram which would offer more visual focus on the teas instead of just the packaged teas.
What to Expect When Ordering
In the 21st century, people are ever more often deciding to live healthy lifestyles. We eat better than we did before. We exercise.
To be a part of this trend toward better overall health, we also import superior authentic Japanese green tea.

We are truly impressed with the dedication, honesty, product guarantee and customer service that come with the shopping experience and purchase on the Japanese Green Tea In website.  In fact, Kei has even reached out personally on numerous occasions (which demonstrates his commitment to customer care).
Kei and his team understand that there are many green tea sellers today, a sign that people are beginning to see the health benefits of green tea, and they believe that green tea is something that will not only improve one's health, but also one's quality of life.
Japanese Green Tea
Here's what makes Japanese Green Tea In unique — they only sell a very specific type of tea that is only produced in Japan and is part of the cultural heritage of the region. Their tea leaves come from the first cuttings of the top farms in Japan and have a very different, more delicate and nuanced taste that can be discovered when people allow life to slow down just a little.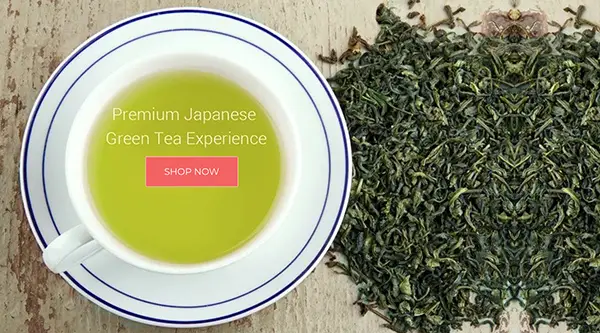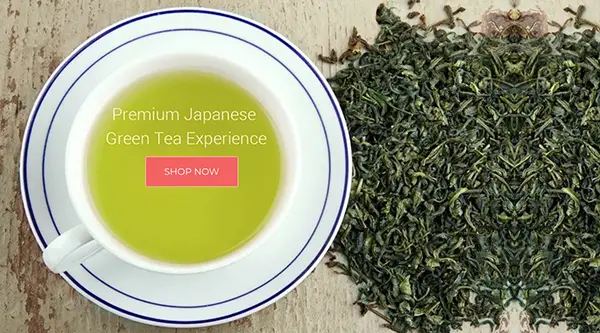 Taste of Japan
They don't want to just sell green tea leaves. There are tea farms in the United States that can provide wonderful teas that are of great health benefits. Instead they want to share Japanese green tea in all its history, richness, and tradition with the world so that others can learn to enjoy it.
Shipping
Japanese Green Tea In ships directly from inside the US so you're not waiting weeks for your order.
Your Purchase Helps the World
They donate 10% of profits to One Child Matters. Each tea you enjoy are helping the world for these kids for the future. They want to share their love of Japanese culture and tea worldwide, when you purchase from them you're getting the finest in tea leaves, service and societal impact.
Here are a few other things to note about the brand:
All the products are gluten and cruelty free
10% off your first order
30 day money back guarantee
Subscription service
Members points scheme
Global Tea Championship 2017 Winner
Live chat service
Fantastic FAQ section
Please kindly note that the shipment is only US based
We're glad to have discovered Japanese Green Tea In, and looking forward to continuing to enjoy their tea (especially the ceremonial matcha) and following along with Kei and his team on their journey.
Have you purchased from Japanese Green Tea In before?  If so let us know in the comments below.
Note: All photographs copyright Japanese Green Tea In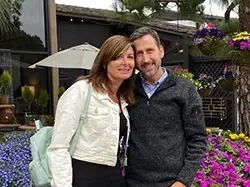 Scott is the founder of TeaMinded. He enjoys tasting and discovering teas from across the globe, with green teas and ceremonial matcha from Japan being among his favorites. He's grateful to be immersed in the tea community, always learning and sharing along the journey.