If you buy something through a link in our posts, we may get a small share of the sale.
The term "tea pairing" is usually associated with choosing suitable teas to accompany various types of food. Tea, if "matchmade" well, can go wonderfully with a dish. There's nothing I love more than a piping hot cup of Gyokuro with sushi or Da Hong Pao oolong with dim sum.  
Over the years my habits have evolved, and these days I find myself usually drinking tea outside of meals to better appreciate its tasting notes. However, I still find myself pairing tea – with other things – just for the fun of it! 
Tea + Book
Drinking tea while reading is something I've been doing for years. As such, I'm perhaps the most committed to tea-book pairings out of all the non-food tea pairings that I do. I've even set up an Instagram account for it and I've discovered that there's actually a community of people also pairing tea with their books! 
One of my favorite pairings was a Genmaicha tea with "The Punkhawala and the Prostitute" by Wesley Leon Aroozoo. This novel set in Singapore features a Japanese prostitute and even a scene where Genmaicha is being served. The two lead characters come from humble, scrappy beginnings and Genmaicha is traditionally a "poor people's tea" with the addition of toasted rice, reinforcing how suitable this tea is with the story.  
Tea + Setting
I love pairing teas with places as well, particularly when I'm traveling. I find this helps me appreciate a place better, as my pace immediately relaxes and slows down when I stop somewhere and make a cup of tea. Given that travel is not possible now due to the pandemic, I'm discovering that Yan Cha (rock tea) from Wuyi Mountains goes particularly well when drunk by the sea. Something about the salty sea air tickling your nose while imbibing such teas with their mineral earthy notes make them natural partners. 
However, my favourite tea-setting pairing took place two years ago when I was in New Zealand during winter. We were at Lake Wanaka and it was rather chilly, so sipping on a Lapsang Soucong black tea with its robust, smoky notes was the perfect beverage while sitting by the lake. What was particularly magical is that we made friends with a family who was curious as to what tea I was drinking, and so I was able to share some tea with them as well while they shared part of their picnic with us. Ah, I guess this also qualifies as a tea + memory pairing! 
Tea + Music
Besides reading, I love listening to music, in particular, jazz. Given that fancy hotel tearooms seem to pipe in jazz standards pretty often, there must be the something about the tea-jazz combination that works. In my opinion, both share many common traits – they take you on unexpected journeys, thrive on freedom and open-endedness, and are forged through much dedication, hard work, and passion.
A while back, I got my musician friend, Chok Kerong, to help "curate" a jazz soundtrack to go with my favourite teas. For white tea, he chose this mellow musical piece. Like white tea, the performance may seem gentle, but it leaves a lasting impression.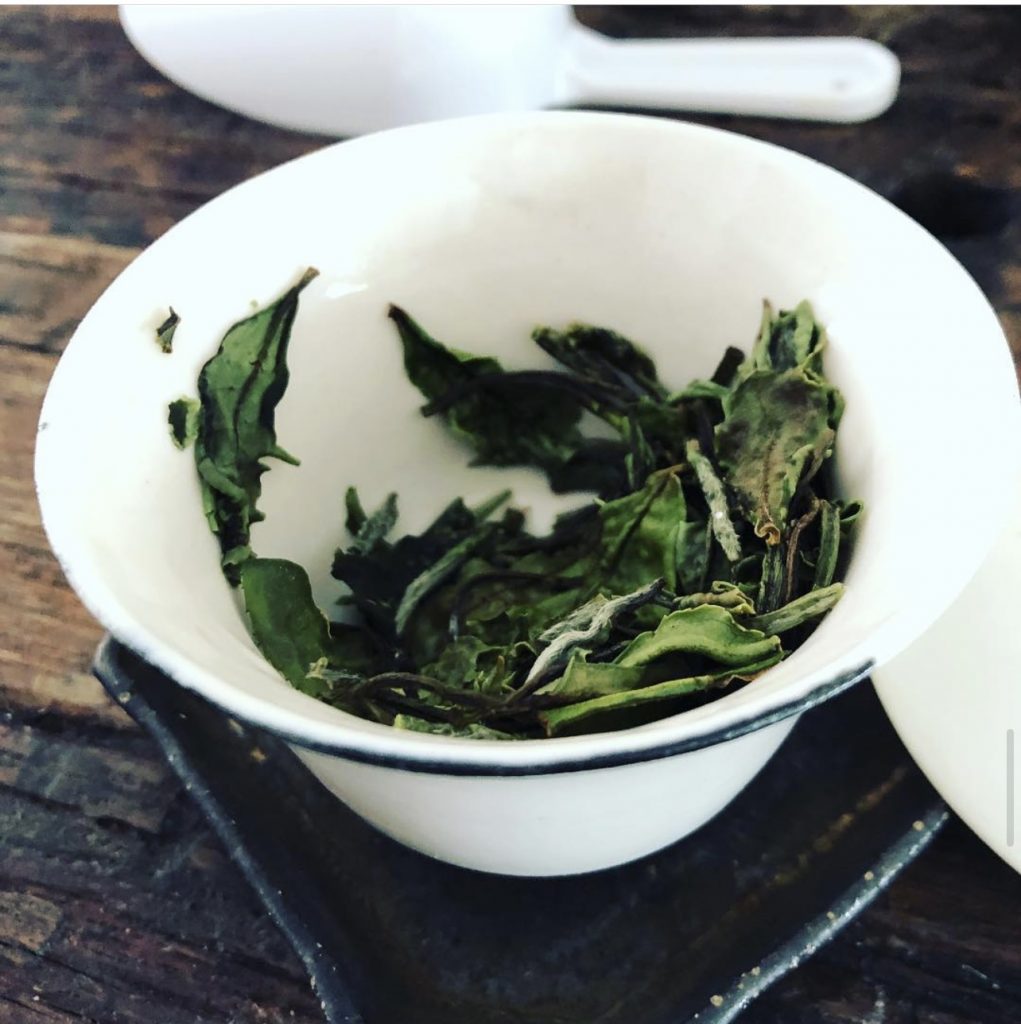 I know of people who drink tea to the spartan sounds of gu zheng (Chinese plucked zither) and I also know of people who drink tea while listening to death metal – I think it's all about what's your jam ☺
Tea + Mood
I find myself subconsciously pairing tea with my mood as well. Often, the tea I pick is to "counter" a negative mood. For example, if I'm feeling particularly weary but there's still a pile of work to complete, I'll whisk up a bowl of Matcha to help boost my energy level. 
Another common tea-mood pairing: whenever I am feeling particularly stressed and overwhelmed, I inevitably head to my favourite tea café, Hvala, and order an iced Hojicha for some much-needed chill-time. There's something about how it's served in this crystal neat glass, it makes me feel like I am "drowning my sorrows" with whiskey in a badass way, but I'm actually sipping on tea (with these lovely woody and smoky notes) in a much healthier way. 
As you can see, there's no scientific formula to how I make these pairings. In fact, it can get pretty abstract at times and I think it's this wiggle room that makes it fun to express myself through these tea pairings. I hope that this article has inspired you to come up with your own pairings as well! (Feel free to share them with me as well in the comments below, or directly at mel [AT] melanielee [DOT] sg)
All images by Melanie Lee