Joseph Wesley Black Tea has been on my radar for awhile now, and I decided the No. 05 Keemun would be make for a great introduction. Turns out, I was right! The Joseph Wesley line of teas are all high quality, directly sourced from personally selected growers (which highlights the value and importance of trusted relationships among tea brands and growers).
Before getting into the tasting notes, the story behind the brand is worth highlighting. I may be a bit biased (originally being from the Detroit-area), but the origin story of the man-behind-the brand is inspiring. Hailing from Detroit, Joe Uhl decided to leave the city in 1992 to study in Malaysia. He traveled around the world, nourishing his passion for "tea's craft and culture." Upon returning home, Joe earned a law degree and practiced at a Detroit law firm. Eight years later he resigned and founded Joseph Wesley Black Tea. Thank you Joe for making that decision!
Now…onto the Keemun Congfu.
Brand: Joseph Wesley Black Tea
Type: Keemun Congfu No. 05 
Origin: China
Preparation: Porcelain Gaiwan
Temperature: 185 F
The dry leaves are tightly rolled/small, dark and have a very strong (and pleasant) aroma. Beyond the expected Keemun aroma, I detected hints of cocoa, and perhaps a bit of malt with the No. 05. This tea definitely has a very distinctive nose, especially in comparison to other Keemun I've tasted.
Once brewed, the liquor is deep auburn in color.  Interestingly, it's challenging to pinpoint specific tasting notes with this Keemun, as it's very complex. I quite liked this characteristic! One thing is very clear though…the wonderful sweetness delivered a variety of notes across steepings. I pulled out molasses, honey…and perhaps a hint of angel food cake. Also a malt, and touches of burnt sugar along the way. The complexity made for a very enjoyable tasting experience. And the sweetness described was very well-balanced.
I can confidently say that this is one of the best Keemun black teas I've tasted. In addition to a great morning brew, I've added this one to my afternoon rotation of teas (as it brings a feeling of "indulgence," which is a perfect mid-to-late afternoon reward).
I try to get back to the Detroit area at least once a year, and it's been great to see the results of what many are describing as a "renaissance" taking place. Businesses and entrepreneurs dedicated to craftsmanship, community and creativity are establishing roots in Detroit and helping to re-build the city and it's reputation. It's especially great to see a tea brand like Joseph Wesley leading the way.
 
Disclaimer: I paid full retail price for the tea reviewed above.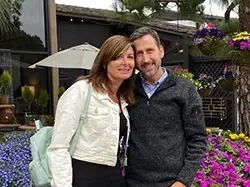 Scott is the founder of TeaMinded. He enjoys tasting and discovering teas from across the globe, with green teas and ceremonial matcha from Japan being among his favorites. He's grateful to be immersed in the tea community, always learning and sharing along the journey.