If you buy something through a link in our posts, we may get a small share of the sale.
Last Updated on August 10, 2022 by Scott
Since ancient China, people have been brewing teas from a myriad of herbs, using them for healing, health, and other benefits. Today, tea still holds prominence in many cultures, including in Great Britain where they have a designated teatime in the afternoon. 
But what is the correct way to brew tea so it doesn't become bitter? Given how tea drinking is supposed to be a therapeutic experience, bitterness due to improper preparation negatively impacts the tea drinking experience. 
Fortunately, knowing the correct brewing techniques will prevent your tea from becoming bitter and save your tea drinking experiences. 
What are the Main Reasons Tea Gets Bitter? 
Many teas include naturally bitter herbs, while others – including some herbal teas such as chamomile or lemon and ginger – become bitter solely due to improper tea preparation. 
Below, we will explore each of the main reasons tea becomes bitter. 
Tannins
One of the first things to look out for when determining the reason for your bitter tea is whether your tea is releasing too many tannins during the steeping process. 
Tannins are astringent plant polyphenol compounds that are released in water and tend to stick to proteins. Since human saliva contains a plethora of proteins, the tannins are activated upon our first sip, leading to that dry, bitter taste. 
Tannins are present in many edible plants, and you likely have experienced a similar bitterness when biting into a fruit that's been picked too early.
In small amounts, tannins are expected and encouraged in teas, which contribute to the complexity of their flavors. They also have some health benefits in small amounts, such as boosting the immune system and lowering blood pressure.
However, too many are undesirable and negatively impact the tea drinking experience. 
Quantity / Ratio of Water to Tea
Everyone has different taste preferences when it comes to the amount of tea and the tea type. Some teas, such as black or green tea, are more likely to become unbearably bitter when there is too much tea and not enough water. 
Start out with the recommended amount on the tea package, then increase and decrease based on your personal preference. 
Water Temperature
Some teas require boiling water while others don't. The ideal temperatures for popular leaf teas are as follows: 
Black Tea – 212 F (100 C)
Oolong Tea – 176 – 185 F (80 – 85 C)
Green Tea – 167 – 176 F (75 – 80 C)
White Tea – 149 – 176 F (65 – 80 C)
Proper Tea Storage
To keep tea fresh, avoid exposing it to sunlight, heat, air, and moisture. The best way to store tea are in opaque, airtight containers placed in a cool, dark place away from any heat sources such as windows or ovens. 
Loose leaf tea usually lasts longer than tea bags. Tea bags are typically sold in cardboard containers with a resealable inner pocket. This pocket should be resealed after use, keeping the unused tea bags inside from exposure to air and moisture, and stored in a cool, dark place. 
Proper Steeping Times
Steeping times are just as important as water temperature. These times differ depending on the type of tea, with ideal steeping times listed below. Don't forget to consult the best water temperatures for each type of tea, as well. 
Black Tea: 3 – 5 minutes for both tea bags and loose-leaf tea
Oolong Tea: 5 – 7 minutes (loose leaf); 3 – 5 minutes (tea bags)
Green Tea: 2 – 4 minutes (loose leaf); 1 – 3 minutes (tea bags)
White Tea: 2 – 3 minutes (loose leaf); 30 – 60 seconds (tea bags)
Brewing Techniques
There are several brewing techniques, the five most popular being outlined below. Remember that some may be more suitable for some types of tea rather than others. 
Gong Fu Cha – Chinese for "making tea with skill," this method involves brewing small concentrations of tea leaves in small, individual vessels. Gong fu cha is one of the oldest known methods of tea preparation. 
Western Style – considered by many to be the easiest way of preparing tea, this method requires just one large teapot to which loose tea leaves or tea bags are added. As its name suggests, this is the most popular western method of drinking tea. 
Grandpa Style – This straightforward method involves simply placing loose tea leaves or tea bags in the bottom of one large cup before adding hot water over them. 
Boiling – similar to western style, the only significant difference is boiling water in a pot over stovetop before steeping the tea in the pot. Boiling or heating the water in a pot is also an essential first step to the "grandpa style" method. 
Cold Press – the cold press method has gained popularity in recent years, especially with its widespread use in cafes and coffee shops.

This method requires more patience than the others since it involves brewing tea and leaving it in the fridge for several hours. 
Types of Tea and Bitterness Considerations for Each
Green Tea
One of the teas most likely to taste bitter due to the high presence of tannins, make sure to follow the directions with recommended temperatures and boiling times. Its low leaf-to-water ratio makes it a great tea to prepare with the "grandpa-style" method. 
Black Tea
Another of the most potentially bitter teas, make sure to follow the right temperatures and steeping times. Black teas generally require the highest water temperature, just at boiling, when the tea bags or leaves are added. 
Oolong Tea
Oolong teas usually require the longest steeping time and the second-highest water temperature, just below the boiling point. If you end up bringing the water to a boil, wait a minute for the temperature to drop a few degrees before adding the tea to the water. 
White Tea
These delicate leaves only require a quick dip in hot water, which is why they have such short steeping times. Because of their low tea-to-water ratio, they are a good option for the "grandpa style" method. 
Herbal Tea
Because herbal teas vary so widely in their ingredients, the best way to learn their proper water temperature and steeping times is to consult the instructions on the side of each herbal tea type's packaging. 
How to Fix Bitter Tea
If you find your tea is too bitter, there are several ways to remedy this problem.
One is to add a sweetener, such as honey, sugar, agave, stevia, or artificial sweeteners. Sweeteners are usually added to naturally bitter teas – such as black and green teas – regardless of the preparation technique. 
If a high tea-to-water ratio is to blame for the bitterness, adding more water to dilute the tea is the best solution. Milk can also be added to counteract the bitterness, as well as certain spices such as cinnamon, mint, and ginger. 
Frequently Asked Questions (FAQs)
Q. Can cold tea be bitter too?
A. Cold tea isn't usually as bitter since tannins are less likely to be released during the preparation process. However, it still has the potential to be bitter if not brewed properly.
Q. Is there a typical type of tea that is the most likely to be bitter if not properly prepared?
A. The teas most likely to be bitter are green, black, and oolong teas. 
Q. Does the quality of water impact tea bitterness? (hard water for example)
A. Having high mineral content in your water (aka hard water) is more likely to cause bitterness in your tea. To remedy this, you could buy bottled water and use it to prepare your tea. 
Q. Does it matter whether I use a teabag vs. loose leaf tea?
A. The lower quality dust contained in tea bags releases more tannins than loose leaf tea, so you are far more likely to experience bitterness due to the high presence of tannins when using tea bags. 
Conclusion
Bitter tea is an unfortunate side effect of improper tea preparation. But by knowing the proper water temperature, steeping time, and brewing method for each type of tea, the perfect cup is within your grasp.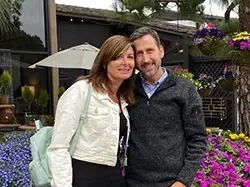 Scott is the founder of TeaMinded. He enjoys tasting and discovering teas from across the globe, with green teas and ceremonial matcha from Japan being among his favorites. He's grateful to be immersed in the tea community, always learning and sharing along the journey.