When we look for alternatives to drinking true teas, like herbal teas, it can be for a few different reasons. One would be to drink a cup or two late at night without having to worry about caffeine keeping us up. Another might be to try different flavors to pair with food, probably a dessert.
In both of these cases, mint is an excellent choice. We will give you our opinions on the best mint tea and also pass along some information about mint that you may have not already known.
Our Top Mint Tea Reviews
The majority of the mint teas available normally come in tea bags, so we have focused on this type of packaging. For those tea drinkers who prefer loose leaf teas, we have provided our review of the best loose leaf mint tea as well.
Brand
Best Overall
Traditional Medicinals Organic Peppermint Herbal Leaf Tea
Best for the Money
Bigelow Mint Medley
Best Cheap Pick
Taylors of Harrogate Organic Peppermint Herbal Tea
Product



Best Overall
Brand
Traditional Medicinals Organic Peppermint Herbal Leaf Tea
Product

Best for the Money
Product

Best Cheap Pick
Brand
Taylors of Harrogate Organic Peppermint Herbal Tea
Product

Best Overall Mint Tea: Traditional Medicinals Organic Peppermint Herbal Leaf Tea
The Organic Peppermint Herbal Leaf Tea from Traditional Medicinals keeps it extremely simple with their high-quality tea. It is made from 100% organic peppermint leaves, with no added filler or blends. This makes it an herbal tisane with no caffeine, perfect for a relaxing bit of tea in the evening to settle your stomach after dinner or before bed.
The taste of this tea is very refreshing and minty since there is nothing blended with it to cut down the sharp menthol hit of pure peppermint. There is also a strong minty aroma that comes from the cup both while steeping as well as when you are drinking it. The leaves are also very strong in essential oils, making sure you get the most health benefits from the peppermint as possible.
Traditional Medicinals focuses on sourcing all organic ingredients to meet their high standards. This can end up being from organic farms or even wild-collected herbs, but peppermint is generally farmed. The peppermint for this tea is primarily sourced from their partner farms in the Pacific Northwest, an area that has the perfect terrain and weather for growing leaves for this type of mint tea.
Note: This product is Certified Organic by the USDA, it is Non-GMO verified, and Kosher.
What We Like
Very high quality, pure organic peppermint leaves
Strong minty flavor
Fair trade and direct sourcing
High level of essential oils for all the health and digestive benefits
What We Don't Like
Tea bags sometimes fall apart
When packs of multiple boxes are purchased, they are not individually wrapped.
Traditional Medicinals Tea, Organic Peppermint,...
HERBAL POWER: Soothes your belly and alleviates digestive discomfort.*
TASTE: Aromatic, refreshing and undeniably minty.
PLANT STORY: We source organic peppermint that is rich in essential oils, lending our tea its...
Best Mint Tea for the Money: Bigelow Mint Medley
Bigelow Tea is an American company that has been around since 1945. They have been known to make excellent value teas that taste great, and their Mint Medley Herbal Tea Bags are no exception. As referenced in the name of the tea, this is a blend of a few different mint varieties as well as other all natural ingredients, making for a well-balanced flavor and aroma in your cup. The leaves are grown and harvested in the USA.
The primary leaves used in Mint Medley mint tea are spearmint and peppermint. While pure peppermint teas like Traditional Medicinals have a sharp, cool flavor, blends like this Bigelow tisane turn out to be more mellow in regards to the minty factor. The addition of rose hips, lemon peel, and hibiscus to this blend makes the taste a little sweeter, as well as putting a floral scent into the mix.
Mint Medley is another herbal tisane without any tea leaves included, so it is naturally caffeine free. The blend can also be good for those who are sensitive to taking large amounts of peppermint at one time, such as those with gallstones, acid reflux, or if they are pregnant or breastfeeding.
What We Like
Very strong flavor for a blended mint tea
Leaves a cool, crisp, and clean finish
Individually sealed tea bags
Excellent value
What We Don't Like
Not certified organic
Reports of poorly labeled packaging causing product mixups
Bigelow Tea Mint Medley Herbal Tea, Caffeine Free,...
Fresh Mint Flavor: Mint Medley is a caffeine-free herbal tea simply made from refreshing spearmint...
Individually Wrapped: Bigelow Tea always come individually wrapped in foil pouches for peak flavor,...
Try Every Flavor: There's a tea for morning, noon, and night time relaxation. Try our English...
Best Low Cost Mint Tea: Taylors of Harrogate Organic Peppermint Herbal Tea
We often recommend Taylors of Harrogate teas as the "best cheap" option in our tea reviews, which should let you know that they produce a consistently good quality product for the price. We are also impressed with their Organic Peppermint Herbal Tea from both a taste and price perspective. Our only UK manufacturer reviewed for mint tea, Taylors still puts out a premium product no matter what the leaves are.
Without any other leaves or herbs to tone it down, this tea definitely has a pure peppermint flavor. The taste is not as strong as the Traditional Medicinals mint tea, so you may not be able to get multiple steeps out of one tea bag. The flavor is also a bit more herbal, possibly because of the leaves being sourced from a different part of the world.
Overall we would recommend trying this mint tea if you do not have much money to spend. The flavor may not be quite as strong as our overall choice, but it will still have the same herbal benefits of naturally caffeine-free peppermint, aiding in digestion with a bright bit of menthol. Adding a bit of sugar or honey to add a touch of sweetness to this tea can bring on a different level of flavor as well.
What We Like
Light, aromatic, and pleasant taste and smell
Lower priced option for pure peppermint leaf tea
What We Don't Like
Tea fannings and dust can fall out of the tea bags
Mild flavor may not be enough for some tea drinkers
Flavor is a touch different from typical US peppermint tea
Taylors of Harrogate Organic Peppermint Herbal...
For the perfect cup we recommend that you use one tea bag; Add freshly boiled water and infuse for...
The package length of the product is 8.2 centimeters
The package width of the product is 9 centimeters
Best Loose Leaf Mint Tea: U.S. Wellness Naturals Peppermint Tea
For those who like a little more control over their tea brewing method, loose-leaf adds a way of refining the strength of your final product. While loose-leaf peppermint is not a very common tea packaging method, U.S. Wellness Naturals Peppermint Tea provides you with more options on how to create your optimal cup or pot of herbal mint tea.
The taste of peppermint, being the only ingredient, is very strong in this mint tea. In addition, the level of essential oils will be very high in this peppermint.
The leaves have already been cut and sifted and are ready for brewing – be on the lookout when buying loose peppermint leaves that they have been prepped for tea like this already. Brewing 3 teaspoons in 8 ounces of boiled water for only 5 minutes will extract a wonderfully refreshing and tasty liquor.
The peppermint used in this tisane is sourced from small farms in Europe, at approximately the same Northern latitude as Oregon, where many other peppermint producers are located. When keeping with the same overall terroir and conditions, a similar product can be obtained. The leaves are then transported under strict conditions to a packing plant in Ohio, where the packaging standard are inspected by independent agencies.
What We Like
Loose-leaf peppermint gives you more control than tea bags
Aromatic and potent, rich in essential oils
Have already been cut into smaller pieces to help you brew your tea quicker
What We Don't Like
Peppermint Tea 1LB (16Oz), Cut & Sifted | STRONG &...
Peppermint Tea STRONG & FRESH; Each serving packs a cool MINTY PUNCH of vitamin A, folate, vitamin...
Peppermint Tea GROWN IN EUROPE; at the ideal latitude, longitude, and hardiness zone to yield...
Peppermint Tea CUT AND SIFTED Our peppermint leaves have already been cut into smaller pieces to...
Features to Consider for Mint Tea
Mint tea can cover different leaf origins, but the majority of them are based on peppermint. There are many health benefits to drinking peppermint tea but there are also some considerations to keep in mind.
Mint Tea and Tisanes
Since there are no actual tea leaves of camellia Sinensis (like black, green, or white tea) in the majority of the mint teas, these end up being what is called a tisane. This word covers any other type of infusion in water, normally herbal, that does not include true tea leaves. Most herbs (and all mints leaves) are caffeine-free, providing a relaxing beverage for times when you don't need a pick-me-up.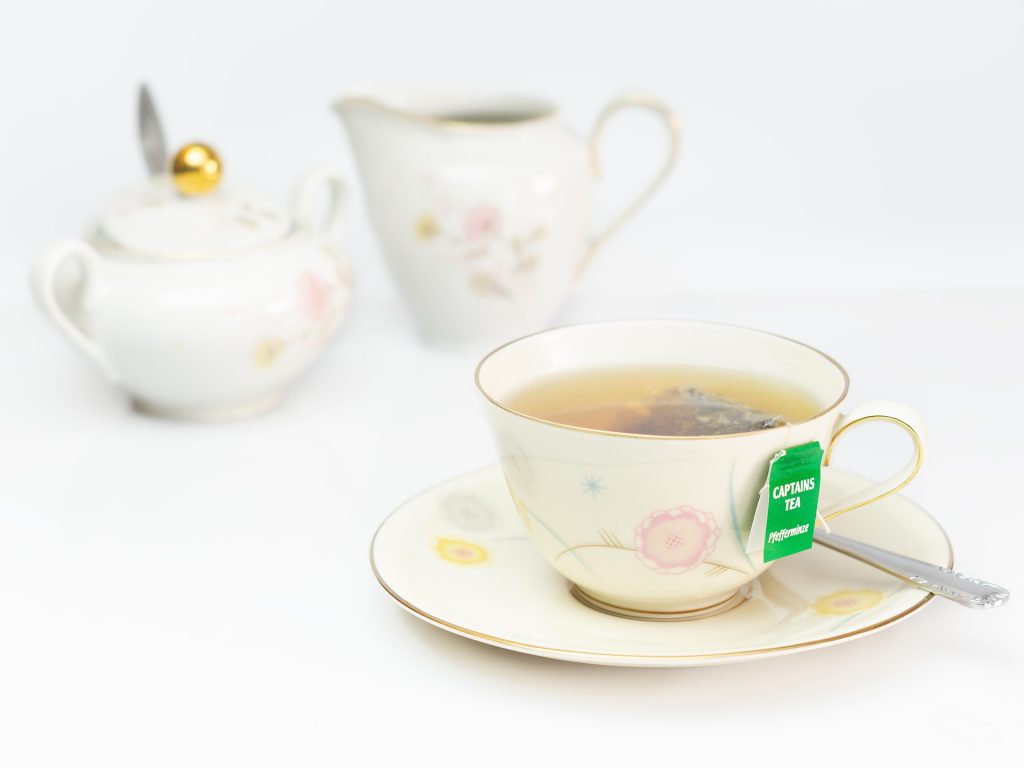 While many tisanes should be brewed with boiling water (212F / 100C), peppermint and other mint teas do better if the temperature is just a bit lower. Since they do have delicate leaves instead of flower heads or other herbs, the lower temperature can keep it from getting too much of a bitter flavor bruising the leaves.
When mint leaves are mixed with true tea, there can be some exciting results. One of the most popular mixtures like this is Moroccan mint tea, which blends spearmint with green gunpowder tea. Adding sugar in the pot during the steeping process creates a sweet minty afternoon drink with a bit of a caffeine kick to keep you going.
Difference Between Peppermint and Spearmint
Most mint tea will contain peppermint, and sometimes peppermint leaves will be the only ingredient in American mint tea. Peppermint tea has a sharp, biting menthol flavor that seems to be favored since the flavor is so distinct and easy to extract from leaves. When mixed with true tea leaves, it works well standing up to black tea.
Spearmint, on the other hand, is mild, sweet, and has a natural calming effect. It takes a little more effort sometimes to coax the flavor out of the leaves with just water, so spearmint mostly works better as an addition or blend where other herbs or teas are the main ingredients. Mix with white, green, or light oolong tea leaves to freshen the flavor up a bit.
When looking at the origins of each of these mints you start to find out why they are different, but also very similar. Peppermint is actually a crossbreed of a plant that is a combination of spearmint and water mint. Water mint has an extremely strong flavor and smell and is not recommended for eating or making tea without it being thoroughly blended with other foods.
Mint Tea Health Benefits
Since the majority of mint teas are based around peppermint, we will be focusing on the health benefits from that particular type of mint. Peppermint has been around for thousands of years, being used for simple daily tasks from freshening breath to adding hints of flavor to chocolate. In addition to its flavor, peppermint tea could also be considered a health supplement.
While most studies on peppermint are based around peppermint extract, we can get some ideas as to how a peppermint infusion could help us as well. Some of the peppermint's health benefits may include:
Helping an Upset Stomach – Gas, bloating, and constipation are the main issues that peppermint tea may be able to help with. The digestive system is calmed by peppermint, helping with symptoms of issues like IBS. Nausea may also be reduced.
Helping Digestion – Just as with an upset stomach, mint tea may be able to help with digestion.
Fresh Breath – There is a reason why many oral hygiene products have "mint" as the main flavor or scent. In addition to the pleasant scent, peppermint has antibacterial properties that may reduce the amount of bacteria in the mouth.
Loosening Clogged Sinuses – One of the main compounds in peppermint is menthol. Menthol has been used in many topical pharmaceuticals to help you feel like you are breathing easier.
May Improve Concentration – While only small studies have been conducted on this concept, anecdotal evidence seems to point to peppermint oil and its volatile compounds improving concentration.
Mint Tea Side Effects
Unfortunately, there can be some side effects with mint tea for those who are susceptible to them. Spearmint is generally safe when exposed to small food-sized doses, but larger amounts may cause problems with women who are pregnant.
Peppermint not only has a stronger flavor and fragrance than spearmint but also has more possible side effects. Too much peppermint can possibly cause heartburn or dry mouth, and in extreme cases where large amounts of leaves are consumed without diluting, nausea and vomiting may occur
There are some specific cases where people should abstain from consuming large amounts of peppermint. Many of the problems listed below would only happen with unreasonable amounts being consumed, but they are important to know.
If you are pregnant or breastfeeding, limit the amount of peppermint per day.
Children may experience intestinal discomfort after consuming too much natural peppermint or peppermint oil.
Peppermint may increase symptoms of gastroesophageal reflux disease.
Conclusion
Mint tea comes in different forms, from pure peppermint teas widely available in the United States, to blends like Moroccan mint tea that are based around true teas like green gunpowder. Other herbal blends use mint as a balance with other flavors to give a more rounded flavor profile.
From our point of view, the best mint teas are mostly based around peppermint. We just love the refreshing flavor coming from menthol as well as the health benefits and fresh breath. When looking for mint teas, judge for yourself whether you want a stronger or more mild flavor, and make your decision from there.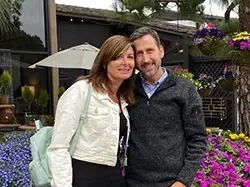 Scott is the founder of TeaMinded. He enjoys tasting and discovering teas from across the globe, with green teas and ceremonial matcha from Japan being among his favorites. He's grateful to be immersed in the tea community, always learning and sharing along the journey.