If you buy something through a link in our posts, we may get a small share of the sale.
Last Updated on August 24, 2022 by Scott
Green tea from Japan has become wildly popular all over the world, with its taste varying quite a bit from green tea you would normally find from China. The best Japanese green tea is usually more fresh and grassy tasting than its Chinese cousins, showing a completely different take on the way tea is produced.
What is Japanese Green Tea?
Japanese Green Tea is a delicious tea made from Camellia sinensis leaves and can be brewed, steeped, served hot or cold, providing plenty of options for anyone looking for a fabulous, flavored tea with a little kick of caffeine. 
While this tea may have originated in China, its popularity spread into other parts of East Asia, including Japan making it a go-to beverage for many of the residents in the country, then making its way across the world and evolving every step of the way. 
If you are looking to enjoy a cup of Japanese green tea but are just not sure which options out there are best for you, you're in luck. Further below is a list of great green teas, chosen by people who really know and love this beverage.  But first:
History of Japanese Green Tea
Did you know the first tea seeds were introduced to Japan by a Buddhist monk? These leaves were not only used to provide a warm drink to their users but were widely used for their medicinal properties. 
It wasn't only Zen priests who first enjoyed this tea but was also a popular drink within the imperial family. It wasn't until Eisai, founder of the Rinzai school of Buddhism, insisted the leaves were not just for the elite, that the public was provided access to it; starting a booming tea industry throughout Asia. 
Today, Japan's commercial industry produces green tea, and a wide variety of it at that.  
Why Drink Green Tea? 
Before we get into the best Japanese-inspired green teas out there, let's take a quick peek into why it is such a great option. 
Good For Your Health 
Many studies conducted over the years have shown that drinking green tea each day can actually be very beneficial to your health. How? 
Supports Weight Loss Goals – There are many studies out there, that have shown how drinking green tea can boost your metabolism and burn fat.  
Increases Brain function – It is believed that the amount of caffeine in green tea can be helpful with focus, concentration, and reaction time. 
Has Antioxidants to reduce the chances of disease – Provides a substantial number of antioxidants that can help reduce the risk of colorectal, breast, and lung cancers. It is also believed it can reduce cardiovascular disease and diabetes.   
Less Caffeine Than Coffee – While green tea does have some caffeine in it, it is less than the average cup of joe, reducing the jitters. 
Japanese Green Tea Can Be Prepared in Many Ways 
Just about anyone can find a Japanese Green Tea they like, simply by experimenting with the flavors and mixes you can make. 
Choose from a bag to dip, loose-leaf, or a fine powder, and create an enjoyable drink all on its own or mixed in with your favorite flavors. 
Some popular ways to prepare green tea include: 
With lemons 
Spices- ginger, cinnamon, etc. 
Sugar 
Honey 
Floral additives- Jasmine, lavender, rose, etc. 
Mint leaves 
It's Available to Everyone 
Japanese green tea can be found just about anywhere. Whether you like to shop online or in stores, there is usually a wide variety of products to choose from and available for just about any budget.  
Now let's take a comprehensive look at some of the best Japanese green teas to chose from.
Our Top Japanese Green Tea Reviews
The best Japanese green tea may be different for everyone, depending on what type of taste or even mouthfeel you are looking for. There are many different styles to choose from, so we will be discussing variants such as Matcha, Sencha, and Gyokuru. 
Follow our well-researched guide to help you pick a new favorite style of Japanese green tea, or to introduce you to a new brand that you may not have heard of before.
Brand
Best Overall
Tealyra Premium Gyokuro Kokyu
Best for the Money
Ippodo Matcha – Rich – Ummon-no-mukashi
Best Cheap Pick
Harney & Sons Japanese Sencha Green Tea
Product



Best Overall
Brand
Tealyra Premium Gyokuro Kokyu
Product

Best for the Money
Brand
Ippodo Matcha – Rich – Ummon-no-mukashi
Product

Best Cheap Pick
Brand
Harney & Sons Japanese Sencha Green Tea
Product

Recommended Overall Japanese Green Tea: Tealyra Premium Gyokuro Kokyu
Our top pick, the Premium Gyokuro Kokyu from Tealyra, is an incredible high-quality tea from the Kyoto Prefecture. Tealyra has produced a blend of this area's premiere teas, Ujitawara Gyokuro and Wazuka Kabuse Cha.
While Uji Tea can be harvested in any of the prefectures of Ujitawara, Tealyra uses the green tea from Kyoto which is generally the highest quality. Kabuse Cha from Wazuka is grown very similarly to leaves produced for Gyokuro green tea, but it has a higher level of chlorophyll due to the additional shading that is added towards the end of the growing season.
These two leaves blended together give a balanced taste that is a little less prominent than Gyokuru, but more refined than Sencha. The flavor starts off with grassy notes, is followed by a sweetness and umami on the tongue, and then the finish lingers.
Tealyra's Premium Gyokuro Kokyu a perfect introductory tea for those looking for higher quality Japanese green teas, but think that the flavor of Gyokuro is too strong by itself.
Tip: Since this is a Gyokuro blend, use a higher temperature water to brew this tea than you would with a pure Gyokuro, around 175F / 80C.
What We Like
High quality, loose leaf tea leaves from Kyoto Prefecture.
High level of antioxidants from the boosted chlorophyll.
Blend of the different leaves creates a consistent, rounded, full flavor that is not overpowering.
What We Don't Like
May be too mild for those looking for classic Gyokuru green tea.
Different size leaves may settle in the packaging – may need to re-mix the leaves to get an even flavor.
Tealyra - Premium Gyokuro Kokyu - Japanese Green...
Our Gyokuru Kokyu is a well-rounded tea with a slight grassy flavor in the first notes, rich umami...
This premium tea blend consists of two of Kyoto Prefecture's finest
High level of antioxidants; very healthy tea
Recommended Japanese Green Tea for the Money: Ippodo Matcha – Rich – Ummon-no-mukashi
Ippodo, a family-run Japanese tea company, is well known for their consistently impressive teas. They are based in Kyoto but also have a United States presence for quick shipping. This entry in their Matcha collection, Ippodo Ummon-no-mukashi, is one of their highest quality teas.
Matcha tea is normally separated into different grades that are based on a lot of different factors. This tea definitely qualifies as true ceremonial grade, with a bright green color, a load of umami, and a fine even grind. The full-bodied grassy flavor, while very rich, also ends with a note of sweetness and almost no bitterness.
Ummon-no-mukashi has a rich, almost thick, vegetal aroma. It is very full bodied, especially when brewed as a concentrated drink with the koicha method. For matcha drinkers who would like a little more even flavor and thinner liquid consistency, the usacha method with more water still creates a fantastic beverage.
What We Like
Highest quality tea used in Ippodo matcha teas.
Thick and strong tasting but not bitter.
Deep, vibrant emerald green color.
Versatile enough to shine when made either thicker or thinner.
What We Don't Like
Has a tendency to clump together, so it may need to be sifted.
Price can be high at times.
Recommended Inexpensive Japanese Green Tea: Harney & Sons Japanese Sencha Green Tea
We love that this Japanese Sencha Green Tea is so accessible and inexpensive. Sencha is normally a more cost-effective type of Japanese green tea than our top two picks of Matcha and Gyokuro, but that does not mean it is not worthy of consideration.
This Japanese green tea has a bit of a mild vegetal flavor. Accents of citrus a little bit of toast can be tasted as well. It is a traditional futsumushi sencha, so it is lightly steamed, creating less oxidation and keeping the light flavors at the forefront instead of developing deeper umami. It has a light green color reminiscent of limes
This Harney & Sons tea is a solid choice when looking at different Japanese green teas. There is nothing extravagant about it, but it can make a pleasant cup. The flavors are mild and subtle, so for those who like a stronger flavor and like to add sweeteners to their green tea, they should probably look for something with more of a bold flavor.
What We Like
Mild, faintly sweet flavor that is hard to turn bitter from over-steeping.
Excellent value.
Trusted company with ties to environmental causes and local philanthropy.
Good budget introduction to Japanese green teas.
What We Don't Like
A lot of fannings and dust in the tea bags.
Flavor may be too mild for those who are used to fukamushi sencha, which will often have a stronger flavor profile.
Recommended Bold Flavor Japanese Green Tea: The Tao of Tea, Genmaicha Green Tea And Toasted Rice
Genmaicha is an interesting blend of Japanese green tea and toasted brown rice. While it is not a true tea by itself, the addition of rice gives the resulting drink a strong flavor that is appreciated by many. The Tao of Tea balances their Genmaicha Green Tea And Toasted Rice appropriately so it is not too vegetal, and not too dark.
The final result of this Genmaicha tea is an aroma of sweet brown rice that has been toasted, while the flavor is a pleasant mix of faint grass and roasted nuts. There is also a faint level of smokiness that rounds out the entire experience. This Japanese tea has a strong flavor that goes well with milk.
One of the issues we often encounter with Japanese Genmaicha green tea is that when it is in a sachet or tea bag, it is difficult to judge the quality of the leaves and rice. The Tao of Tea packages their Genmaicha as loose-leaf tea so the quality is apparent once you open the container.
The Tao of Tea prides itself on offering as many organic teas as possible, and this Genmaicha is made of Organic Green Tea Leaves as well as Organic Toasted Brown Rice.
What We Like
Balanced toasty scent and flavor with a bit of grassy brightness.
Organic ingredients.
Loose leaf.
Strong flavor for those who appreciate milk with their tea.
What We Don't Like
Inconsistent product – one batch may not be the same as another.
Like many blends, the green tea leaves and rice may separate during transit and may need to be re-mixed.
Features to Consider for Japanese Green Tea
Green tea made its way to Japan somewhere around the 9th century. Traveling Japanese monks visiting China are reported to be the first to bring back both dried tea leaves and seeds, eventually creating a new industry that virtually dominates Kyoto and the Minamiyamashiro region.
All forms of green tea, or for that matter black, oolong, or white tea, are made from the plant Camellia sinensis. Every region that cultivates tea leaves started with the same basic plant, but generations of subtle changes from the terroir give each region's leaves different characteristics.
The vast majority of tea produced in Japan is green tea, somewhere around the level of 95%.
While China, Taiwan, and other similar areas produce quality green tea as well, Japanese green tea is noted by their different drying process. Green tea in China is traditionally pan-fried, while green tea in Japan is dried with a steaming process. This produces a vegetable freshness in the tea but also introduces the possibility of the tea having a more bitter flavor.
Types of Japanese Green Tea
There are many varieties of green tea in Japan, but the focus lies with three main types: Sencha, Matcha, and Gyokuro. Green tea is known for having no oxidation, or as little as possible. This is performed in all Japanese green teas by steaming the leaves, effectively stopping the oxidation process and keeping the fresh vegetal flavor.
Japanese Sencha
Sencha is the most common of the green teas from Japan. It is more widely accessible and is best for those who drink tea on a regular basis, who are not looking for overtly strong flavors or a unique experience.
Sencha leaves are grown in full sunlight.
Leaves from the first harvest in spring, which are extremely coveted, are called "Shincha."
It has a grassy, slightly bitter flavor.
Light lime green color.
Water temperature: 158F / 70C
Japanese Matcha
Matcha has become quite popular in the last few years in the United States, possibly due to the brilliant green colors it produces — looking incredible on Instagram.
Aside from that, because of its unique properties, Matcha has more of everything that other green teas do. More caffeine. More antioxidants. More minerals.
Grown in shaded areas.
The leaves are ground into a powder before being packaged. This powder is whisked together with water, instead of steeping, to create the tea.
Texture can be changed in the whisking process from thick as paint to thin as sea foam.
Tastes can range from mellow and smooth to thick and sweet. All should have a good amount of umami.
Bright, vibrant, opaque green color.
Water temperature: 176F / 80C
Japanese Gyokuro
More care goes into the cultivation of Gyokuro with adding and removing shade, as well as it is generally made from a more rare cultivar of plant. This causes it to be one of the more expensive types of tea available in Japan.
Also known as "dew pearl" or "jade dew."
Grown under shade for the first part of the growing season, then exposed to full sunlight later.
Shading increases the levels of theanine and caffeine.
The best quality is from the first spring harvest.
Rich, strong taste with huge umami flavor.
Grassy and sweet.
Pale green color.
Water temperature – very low. 122F-140F / 50C-60C
Other Japanese Green Teas
Bancha is made of lower grade leaves, usually from later fall harvests.
Genmaicha is a blend of Sencha and toasted, or even puffed, brown rice.
Houjicha is made from Sencha leaves that have been heavily roasted and oxidized. The flavor is similar to black tea, but there is very little caffeine content.
Organic and Non-Organic Japanese Green Tea
With larger tea farms becoming more normal, much of the tea produced in Japan as well as most other regions of the world are non-organic. This means that they are not certified as using only organic-based pest control and may use harsh chemical pesticides in the growing of their leaves. 
In the case of Japanese tea growers and other farmers, however, there are strict regulations and controls in place for the use of pesticides. This was established in 2006 by the Department of Food Safety, Ministry of Health, Labour and Welfare to control the agricultural chemicals that may still remain in foods after farming. Non-organic Japanese tea is, in general, safe from overuse of pesticides. You can even find some really good organic tea on amazon.
There are, of course, organically certified Japanese tea farms and producers. Some of the best green teas in Japan are made on smaller farms that follow organic farming practices. When looking at organic green teas, be sure they are labeled organic by the USDA so you can be sure of their rating with regards to US standards.
Conclusion
Japanese green tea comes in many different varieties. Even though there are some major differences, the main thing that brings them all together is the steaming process that gives Japanese tea its signature fresh flavor. We hope that with this guide we have been able to give you information that will help you on your journey to find your favorite tea from Japan.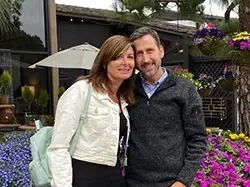 Scott is the founder of TeaMinded. He enjoys tasting and discovering teas from across the globe, with green teas and ceremonial matcha from Japan being among his favorites. He's grateful to be immersed in the tea community, always learning and sharing along the journey.