If you buy something through a link in our posts, we may get a small share of the sale.
Last Updated on May 23, 2023 by Scott
While tea leaves don't spoil in the same way as perishable foods, they can lose their flavor and quality over time. Tea manufacturers typically provide expiration dates on their packaging to give consumers an idea of how long the tea will retain its optimal taste.
However, it's important to understand what to look for and how to interpret these dates accurately.
Understanding Tea Expiration Dates – What to Look for and How to Interpret Them
When examining a tea expiration date, the first thing to note is that it indicates the recommended period for consuming the tea at its best quality, rather than a strict deadline after which the tea becomes unsafe to consume. 
Generally, the expiration date is determined based on factors such as the type of tea, processing methods, and packaging. For example, green and white teas are more delicate and tend to have a shorter shelf life compared to black teas.
One key aspect to consider is the packaging of the tea. Tea leaves are sensitive to light, moisture, and odors, which can accelerate their deterioration. Therefore, it's advisable to choose teas that come in opaque, airtight containers or resealable bags to preserve their freshness.
Additionally, storing the tea in a cool, dry place away from direct sunlight can help prolong its shelf life.
Signs That Your Tea has Expired
There are several signs that can indicate your tea has expired and is no longer suitable for consumption. One common indicator is discoloration. If you notice that the tea leaves have changed color significantly, such as turning brown or developing mold, it's a clear indication that the tea has passed its prime.
Discoloration usually occurs due to exposure to moisture or improper storage conditions, which can lead to the growth of bacteria or fungi.
Another sign that your tea may have expired is the presence of odd tastes or smells. Tea leaves that have gone stale or rancid often develop an unpleasant aroma or taste. 
Instead of the vibrant and aromatic notes that fresh tea should possess, expired tea may have a musty or sour smell. Similarly, the taste may be flat, bitter, or off-putting. 
If your tea no longer provides the enjoyable flavors and aromas you expect, it's a strong indication that it has expired.
It's worth noting that these signs can vary depending on the type of tea. For example, as mentioned above, green and white teas tend to deteriorate more quickly compared to black teas. Additionally, flavored teas that contain fruit or herbs may have a shorter shelf life due to the added ingredients. 
Potential Health Risks of Drinking Expired Tea 
Drinking expired tea may pose potential health risks, although the severity of these risks can vary depending on factors such as the type of tea, storage conditions, and the duration of expiration. 
One concern is the presence of harmful bacteria or molds that can grow on tea leaves when they are exposed to moisture or improper storage. Consuming tea contaminated with these microorganisms can lead to gastrointestinal issues, such as stomach cramps, diarrhea, or food poisoning.
Additionally, expired tea may lose its beneficial properties and antioxidants, which are one of the main reasons people consume tea for its potential health benefits. Over time, the degradation of tea compounds can diminish the tea's potential positive effects on the body, such as boosting immunity or supporting cardiovascular health. 
It's important to note that while the risks associated with drinking expired tea exist, they are generally low. If the tea has only recently passed its expiration date and shows no signs of discoloration, odd tastes, or smells, the risk of immediate harm is minimal. 
However, to ensure the best quality and minimize potential health risks, it's advisable to consume tea within its recommended shelf life and properly store it in a cool, dry place away from moisture, light, and strong odors. When in doubt about the freshness or safety of your tea.
How to Store & Keep Your Tea Fresh for Longer
Proper storage is crucial for maintaining the freshness and flavor of tea over time.
Here are some tips on how to store and keep your tea fresh for longer:
Choose the right container: Opt for airtight containers made of materials such as tin, ceramic, or glass. These containers will help protect the tea from exposure to moisture, air, and odors. Avoid using plastic containers as they can retain odors and may not provide a sufficient seal.

Keep it away from light: Tea leaves are sensitive to light, which can degrade their quality. Store your tea in a dark place or use opaque containers to block out light and preserve its freshness. Avoid transparent or clear containers that allow light to penetrate.

Maintain optimal temperature: Tea should be stored in a cool and dry environment. Avoid storing it near heat sources, such as stoves or direct sunlight, as this can accelerate the deterioration process. Ideally, aim for a storage temperature between 60°F (15°C) and 75°F (24°C).

Minimize exposure to air: Oxygen can cause tea to lose its freshness and flavor. When storing loose tea, squeeze out as much air as possible before sealing the container. For tea bags, ensure the packaging is tightly sealed to limit air exposure.

Avoid strong odors: Tea leaves are highly absorbent and can easily take on odors from their surroundings. Store tea away from strong-smelling substances such as spices, coffee, or cleaning products to prevent flavor contamination.

Consider freezing or refrigeration: If you plan to store tea for an extended period, freezing or refrigerating it can help maintain its freshness. However, it's important to note that tea should be stored in airtight containers to prevent moisture absorption and flavor alteration. When removing tea from the freezer or refrigerator, allow it to reach room temperature before opening to prevent condensation.

By following these storage guidelines, you can maximize the shelf life and enjoy the full flavor of your tea for a longer period. Remember to check the recommended expiration date on the tea packaging as a general guideline for freshness.
What to do With Expired Tea
When you find yourself with expired tea that is no longer suitable for consumption, there are alternative ways to put it to good use instead of simply discarding it.
Here are a few options for what to do with expired tea:
Composting: Tea leaves can be a valuable addition to your compost pile. They are rich in organic matter and can provide nutrients to your compost, helping to create a nutrient-rich soil amendment for your garden. Be sure to remove any staples or tags from tea bags before adding them to the compost. Tea can also help balance the pH level of the compost, making it a beneficial addition to the overall composting process.

Natural cleaning and deodorizing: Expired tea can be used for natural cleaning purposes. The tannins present in tea have properties that can help remove grease and grime from surfaces. Brewed tea can be used as a gentle cleaner for countertops, floors, or even as a natural window cleaner. It can also help absorb odors in the refrigerator, shoes, or carpets. Simply place dried tea leaves or used tea bags in a breathable container and leave them in areas where you want to neutralize unwanted smells.

Beauty and skincare treatments: Tea can have various benefits for the skin and hair due to its antioxidants and soothing properties. You can repurpose expired tea by using it in DIY face masks, hair rinses, or even as an ingredient in homemade bath products. Green tea, for example, is known for its antioxidant properties and can be used as a gentle toner or in exfoliating scrubs.

Remember, if you decide to repurpose expired tea for any of these purposes, make sure to check for any signs of mold or spoilage. If the tea appears discolored or has an off smell, it's best to avoid using it and dispose of it properly.
Conclusion
After reading this article, it's our hope you now have a better idea of what happens when tea expires and the effects it will have. Tea is an integral part of many people's everyday lives and it's important to know how to properly store your teas so they don't spoil. 
The main takeaway when dealing with expired tea is that if the flavor becomes weak, bitter or unpleasant it should be discarded as soon as possible as there will be no beneficial nutrients left in the beverage. 
You should also remember that tea bags expire much faster than loose leaf formulations, and will need replacement much sooner. 
Lastly, if you purchase your tea from quality source like specialty stores you can rest assured knowing you're getting fresh, flavorful tea each time you make a cup!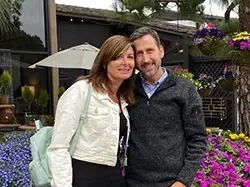 Scott is the founder of TeaMinded. He enjoys tasting and discovering teas from across the globe, with green teas and ceremonial matcha from Japan being among his favorites. He's grateful to be immersed in the tea community, always learning and sharing along the journey.