We're thrilled to welcome Angela as our newest TeaMinded Contributor. Angela is the founder of Destination Tea, the industry's leading resource and directory for afternoon tea venues across the US.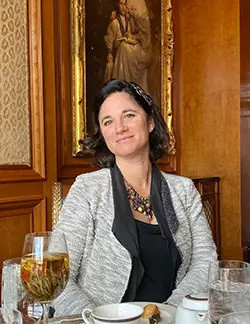 As a tea writer, speaker and educator, Angela brings a depth of knowledge and experience to her audiences, with a focus on such topics as tea history, etiquette and customs, tea party guides, tea venue reviews, education on various types of tea, and much more. These are areas Angela will explore as a TeaMinded contributor, in celebration of the wonderful traditions of Tea.
Here are a few articles Angela has published on Destination Tea which provide a sampling of topics of interest, and highlight the quality and breadth of Angela's writing.
What Afternoon Tea Teaches Our Children
As with any family affair or special meal, children at afternoon tea have the opportunity to observe and imitate their elders, and practice their own manners. Some tearooms welcome children of all ages, while others request a minimum age for guests. Even if the kids have their first exposure to afternoon tea at home using their children's tea set, afternoon tea is the perfect teacher for these 9 life lessons.
Read the full article HERE.

What to Expect at Afternoon Tea
To help newcomers to afternoon tea be comfortable visiting their first tearooms, this article describes the customs surrounding the afternoon tea tradition, including how to dress, how to navigate your menu choices, and tips for proper tearoom etiquette. 
Read the full article HERE.
What is Afternoon Tea
What happens at the afternoon tea table? Is afternoon tea more than a cup of tea in the afternoon? And how is afternoon tea different from high tea? This article answers these questions in a quick primer on the origins and customs of afternoon tea, perfect to share with a friend you'd like to introduce to the afternoon tea tradition. 
Read the full article HERE.
---
In addition to her contributions here on TeaMinded, you can find Angela at these "destinations."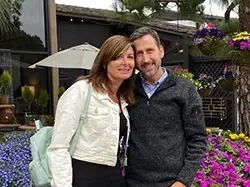 Scott is the founder of TeaMinded. He enjoys tasting and discovering teas from across the globe, with green teas and ceremonial matcha from Japan being among his favorites. He's grateful to be immersed in the tea community, always learning and sharing along the journey.