If you buy something through a link in our posts, we may get a small share of the sale.
Last Updated on April 5, 2022 by Scott
As with lots of things in life, the right equipment and methods can drive success. The same goes for brewing tea, as different types of teaware can impact and contribute to the overall process and end results. For this buying guide, we're outlining options for the best teaware you can use to brew a good cup of tea.
Our Top Teaware Reviews
The best teaware can make your brewing time more efficient and enjoyable. Out of all the tea equipment we tested, we are most confident with the reliability and functionality of the Breville BTM500CLR Smart Tea Maker. It sets the perfect balance between automatic and traditional tea brewing.
We may have varying brewing styles and tea preferences. See how these tea-making accessories can make brewing convenient, enjoyable, and time-saving.
Brand
Best Overall
Breville BTM500CLR Smart Tea Infuser Compact Tea Maker
Best for the Money
Bonavita Variable Temperature Control Kettle
Best Cheap Pick
Tokoname Kyusu Japanese Clay Teapot
Product



Item Dimensions
9.33 x 8.39 x 8.27 inches
6.69 x 5.71 x 3.94 inches
Best Overall
Brand
Breville BTM500CLR Smart Tea Infuser Compact Tea Maker
Product

Item Dimensions
9.33 x 8.39 x 8.27 inches
Best for the Money
Brand
Bonavita Variable Temperature Control Kettle
Product

Best Cheap Pick
Brand
Tokoname Kyusu Japanese Clay Teapot
Product

Item Dimensions
6.69 x 5.71 x 3.94 inches
Best Teaware Overall: Breville BTM500CLR Smart Tea Infuser Compact Tea Maker
Straightforward and easy to use, the Breville BTM500CLR Smart Infuser Tea Maker helps you unearth the natural flavors of tea leaves. Whether you want to brew oolong, green, black, or white tea, you won't have to second-guess or over-brew due to the customizable settings.
Similar to the Bonavita Kettle (see below), the Breville Tea Maker allows you to control the temperature. The steep time varies from 1 to 5 minutes. A timer beeps once the brewing process finishes, so you'll know if it's time to remove the tea basket.
This teaware has pre-programmed buttons that make brewing a breeze. Hence, you can just set the temperature and steep time, while you can go off and do something else, like making a sandwich or scone to pair with the tea.
However, the thing about smart gadgets is that sometimes you have to finish the initial settings before reprogramming the device. For instance, if you're already boiling water, you can't readjust the steeping time without repeating the process. So, you have to be sure about the steeping time first.
Brewing tea has conventional processes, yet you can modify the taste according to your liking. With the Breville Tea Maker, you can adjust whether you want a mild or intense tea flavor. The tea basket automatically raises and lowers depending on the water level.
The unique feature of this teaware is that it has a 1-touch magnetic detachment that provides the kettle a tight fit. It also has a 360-degree cordless swivel base that makes it easy and safe to remove the basket.
Even when you can't return right away, the thermal shock glass contains your drink safely. What's more, you can clean the tea maker in the dishwasher.
Finally, the Breville Tea Maker can brew 23 fluid ounces more than the Tokoname Kyusu. Its 34-ounce capacity equates to 4-standard size cups. 
Pros
Customizable temperature settings and steeping time
Has automatic controls for brewing oolong, green, black, and white tea
Cons
The Keep Warm function can be confusing at times
The leaves may go under the infusion insert rim 
Breville BTM500CLR Smart Tea Infuser Compact Tea...
TREAT TEA RIGHT: Unlock the flavor potential of your humble cup of tea with the Breville Smart Tea...
5 PRESETS TO SUIT YOUR TEA: 5 different temperature settings suitable for Green, White, Oolong,...
VARIABLE STEEP TIME: Set your steep time from 1 to 5 minutes for mild, medium or strong tea....
Best Teaware for the Money: Bonavita Variable Temperature Control Kettle
Water temperature can ruin a tea's flavor, as too much heat can burn the leaves. To make sure you won't waste any tea leaves and boiling time, the Bonavita Variable Temperature Control Kettle automatically shuts off after boiling water at the necessary temperature.
Some people think that you need to brew tea longer to get a more potent flavor. However, this only results in a bitter taste.
What you need to do is to follow the recommended steeping time for certain tea leaves. For example, it's common to brew most green teas for 3 minutes at 175 degrees Fahrenheit (this will fluctuate based on the brand and tea, but gives you a general guideline about the importance of temperature and brew time).
Fortunately, this electric kettle lets you adjust one-degree increments from 140 to 212 degrees Fahrenheit with just a push of a button. In this way, you can quickly heat water and pour a steady stream of tea into your cup.
The Bonavita Kettle uses brushed stainless steel with an enclosed heating element. This component allows you to control water temperature for different tea leaves. It also keeps tea warm for about 60 minutes after you turn it off.
This stainless steel teaware has the same capacity as the Breville Tea Maker yet weighs 2.3 pounds more. Despite the weight difference, it makes up by having a curvy gooseneck that's more suitable for the precise pouring of tea. The gooseneck style is also suitable for those who want to do a pour-over way of brewing.
One of the trickiest things about making tea is determining whether you're at the correct boiling point. Unlike the other kettles, Bovanita includes a digital display to help you monitor the water temperature in real-time.
A slight design flaw (in our opinion) is the fill line indicator's location. It's inside the kettle and in line with the handle's mounting point. As such, it can sometimes be challenging to check the water level as you're filling the kettle with water.
Pros
Gooseneck provides excellent water flow and control
Heats water fast and retains heat at particular temperatures for up to 1 hour
Cons
It only has a 1-year warranty, so it may be hard to find a replacement base, if necessary
Rust may appear at the rings of the spout and kettle's plastic base
Best Cheap Teaware: Tokoname Kyusu Japanese Clay Teapot 
Some people prefer the traditional way of making tea from start to finish. If you're among them, you will enjoy using the Tokoname Kyusu Japanese Clay Teapot , which gives a rich, earthy tea experience. 
In contrast to Teabloom's glass teaware, this handcrafted teaware from Tokonome, Japan, uses clay as the sole material. 
Some teapots harmonize with particular tea leaves. With this Kyusu, the mineral-rich clay reacts with the hot water during infusion. 
The richness in iron oxide also turns the clay into red when heated during production. This process adds flavor and texture to Yancha and white tea leaves.
Furthermore, this Japanese teaware is ideal if you're usually using distilled water. The controlled temperature brings out the water's minerals and the tea's flavor at the same time. Unlike the Breville and Bonavita kettles, you need to monitor the temperature settings and steeping time manually. 
The Tokoname Kyusu comes with a built-in filter to strain tiny tea leaves to help you pour faster. Thus, this is perfect if you have concerns about the taste coming from steel infusers and strainers.
The lid stays firmly on the caliber even when tilting the pot vertically. This prevents leaking and ensures you won't waste a drop of tea. 
Meanwhile, the ergonomic handle makes the earthenware teapot feel well-balanced, offering a more controlled pouring through the spout. This design provides better mobility and protects the wrist, especially when the pot is heavy. Moreover, a good grip prevents you from spilling tea.
Be careful in cleaning since you can't put it inside a dishwasher. Make sure to dry the clay teapot completely as residual water can cause bacterial growth.
Pros
The pot's structure gives tea leaves plenty of room to develop flavors and aromas
It doesn't harbor metallic order or molds despite the material
Cons
Delicate construction doesn't make the pot dishwasher safe, although it is easy to clean using soap and hot water
Small quantity for large tea parties
Best Teaware Cup Set: Teabloom Celebration Complete Tea Set
Among the things that make tea times satisfying is drinking freshly brewed tea in a quaint teacup. With the Teabloom Celebration Tea Set , you get to steep tea leaves using an elegant teapot and pour the drink over complimentary cups.
Compared to the Tokoname Kyusu that uses clay, this is among the best tea sets that consist of borosilicate glass. Glass teapots are perfect when you watch tea leaves unfurl and bring flavor to the water.
All you need to do is bring water to a boil, put the leaves in the teapot to watch them unfold. This glass teaware makes a mesmerizing presentation on the table as you watch the tea leaves bloom.
Despite looking delicate, you can safely use the Teabloom glass teapot on the stovetop or microwave. Even the cups can withstand extreme temperatures without cracking.
While the Teabloom teapot's brewing capacity is bigger than the Bonavita Kettle and Breville Tea Maker, you must manually control the steeping time and water temperature. 
Whether it's a treat for yourself or a gift, you can brew lots of tea using the dishwasher-safe teapot, infuser, tea warmer, 4 heat-resistant teacups, and 12 varieties of tea leaves. 
The small cups may not be appealing initially, yet the size ensures your favorite drink won't get cold quickly. It's also worth noting that the curving inwards design of the cups may make a mess sometimes as you sip tea.
Pros
The double-wall glass protects your hands from hot temperatures
Borosilicate glass keeps your tea at the perfect temperature longer
Cons
The tea candle can be hard to reach with the match through the warmer plate
Small leaves tend to get stuck in the strainer
Sale
Teabloom Celebration Complete Tea Set – Stovetop...
AWARD-WINNING COMPLETE BLOOMING TEA GIFT SET. This set comes with all the essentials for an elegant...
SUPERIOR QUALITY & INTELLIGENT DESIGN. All implements are constructed of durable, heat-resistant...
VERSATILITY FOR EVERY KIND OF TEA. This crystal-clear teapot and accessories are ideal for enjoying...
Best Measuring Teaware: OXO Good Grips 11-Pound Stainless Steel Food Scale
Do you ever wonder how much loose tea leaves you should steep? Enter the OXO Good Grips Food Scale , a digital weighing scale to help you follow recipes and make delicious tea using the correct tea-to-water ratio.
It may seem troublesome at first, yet measuring how much tea to put in a teapot is essential to avoid wasting leaves and money. 
The scale can weigh up to 11 pounds of ingredients. Hence, you can weigh as many leaves as you need, and you would still get accurate results.
Ideally, a teaspoon of leaves is enough for 6 to 8 ounces of water. While you can use measuring cups, a scale is more accurate for volume measurements. There's the possibility that you put more leaves than necessary when using teaspoons or cups.
Similar to the Tokoname Kyusu, the OXO Good Grips Food Scale isn't dishwasher-safe. However, its smudge-resistant material ensures you can quickly read the number on the lighted digital screen. This measuring teaware also has a 6-minute standby mode.
Unlike traditional weighing scales, the OXO Food Scale includes a cleaning pull-out display that prevents shadowing when using bowls and large plates.
In effect, you can measure other kinds of ingredients using a bowl, and you would still see the exact numbers on the lighted display. However, the display takes a certain amount of time to reflect measurements.
There's also a conversion button to help you conveniently shift between kilograms, grams, pounds, and ounces. When you turn the device on again, the scale will remember the last unit of measurement used.
Pros
Includes a capacity bar to inform how much more the scale can carry
Offers several measurement options without the need for frequent taring
Cons
Locks for the pull-out platform can be difficult to unlatch at times
It takes a few seconds of holding the button down to turn the scale off
Features to Consider for Teaware
The most functional yet cost-friendly teaware depends on your brewing needs. Therefore, it's crucial to compare the features taking into consideration varying tastes and steeping techniques. With that said, these are tips on choosing the perfect teaware for your pantry.
Here's a quick recap of our top recommended teaware and an overview of their notable features.
| | | | |
| --- | --- | --- | --- |
| Product | Material | Capacity | Product Weight |
| Breville BTM500CLR Automatic Tea Maker | Brushed stainless steel | 34 fluid ounces | 1 pound |
| Bonavita Variable Temperature Control Kettle | Brushed stainless steel | 34 fluid ounces | 3.3 pounds |
| Tokoname Kyusu Clay Teapot  | Clay | 11 fluid ounces | 0.83 pounds  |
| Teabloom Celebration Complete Tea Set | Borosilicate glass | 40 fluid ounces | 3.28 pounds |
| OXO Good Grips Tea Scale | Stainless steel | 11 pounds | 1.8 pounds |
Size
The more tea leaves you can put inside a pot or kettle, the greater the flavor and aroma you can savor. If you're usually hosting tea parties, the 40-fluid ounce of the Teabloom Tea Set would satisfy your needs.
The 34-fluid ounce of the Breville Tea Maker and Bonavita Kettle are enough to disperse the flavors evenly throughout the water. Meanwhile, the 11-fluid ounce of Tokoname Kyusu can still provide sufficient quantities for small groups or single serving.
When it comes to the OXO Good Grips Food Scale, its 11-pound capacity is more than enough for 3 to 4 cups of tea. 
Material
The material impacts the functionality and effectiveness of your tea brewing experience. The best tea accessories have thicker materials for better heat retention capabilities that enhance extraction. 
Glass: Like in the case of the Teabloom Tea Set, the glass makes steeping a visually stunning experience while bringing out the natural flavor of leaves. Additionally, the combination of boron trioxide and silica makes the glass less likely to shatter under thermal pressure.
Stainless steel: Whether it's the Bonavita Kettle, Breville Tea Maker, or the OXO Food Scale, the use of stainless steel makes teaware robust to withstand drops. Stainless steel also makes them light weight and easy to use, even when the kettle contains large volumes of water or quantities of leaves.
Clay: Clay teaware, like the Tokoname Kyusu, has pores, which improve breathability and temperature controls to extract the full taste of tea leaves.
Style and Design
Teaware, especially kettles, teapots, and scales, come in a myriad designs. The style can influence how well you can prepare teas and how long it would take to finish. Even minor details can affect your efficiency and the tea's quality.
For example, the Breville Tea Maker contains an infuser, whereas the Tokoname Kyusu has a mesh filter so that you won't have to use a separate strainer when pouring tea.
The Bonavita Kettle has variable temperature control settings to help you boil water anytime. The Teabloom Tea Set includes a warmer to save you time in reheating tea. Finally, the OXO Food Scale has a digital screen that shows the actual weight of your ingredients, along with the remaining capacity.
Ease of Use
One of the reasons some people hesitate to dive into the world of teas is due to various ways of preparation. It's vital that you can easily open, close, operate, maneuver, and clean your teaware.
With the Breville Tea Maker, all you have to do is put the leaves in the infuser and let the automatic settings do the steeping. The same goes with the Bonavita Kettle, which allows you to boil water without having to monitor the heat at all times.
With the OXO Food Scale, you don't have to use and wash multiple measuring cups and spoons. You can quickly weigh your tea leaves in different units of measurement.
Tea Leaf Compatibility
Generally, you can brew tea leaves in any kind of teapot or kettle. However, certain types of teaware are more compatible with some leaves than others.
For instance, teapots with thinner walls keep white tea leaves fresh. On the other hand, taller and rounder teaware cater to more diverse tea leaves.
Keep in mind that the leaves should be free to expand and extract to transfer the flavor to the water.
Hole Size
The hole size is another aspect you need to consider. Some loose tea leaves, like black, green, and oolong, can slip through larger holes. Meanwhile, red and herbal teas have finer and more delicate leaves. 
While the Bonavita Kettle has the narrowest hole, the Breville Tea Maker includes an infuser that keeps leaves in one place. 
The Tokoname Kyusu has a bigger opening, yet it has a built-in mesh for trapping leaves. On the other hand, the Teabloom Tea Set doesn't have an infuser, so you may need to put a strainer on top of your cup when pouring tea.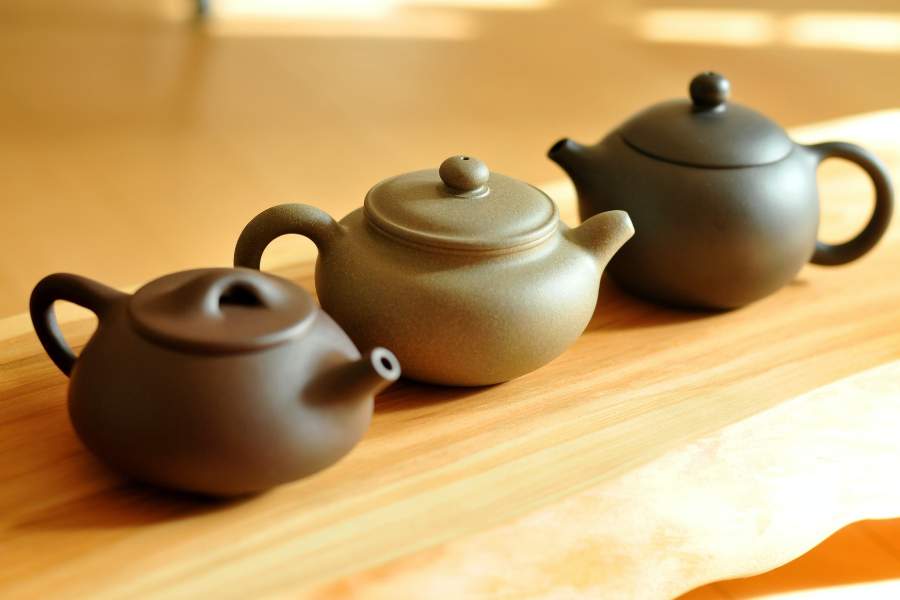 Frequently Asked Questions
Before we wrap up, let's go over a few more topics that can help improve your tea brewing experience aside from choosing the most functional teaware.
What Kind of Tea Should I Drink?
The kind of tea to drink should depend on your needs. For instance, jasmine, hibiscus, and green tea are ideal if you want to get antioxidants. Black tea is perfect for energizing, whereas chamomile is wonderful for calming.
How Much Tea Should I Use for Brewing?
The exact measurement varies according to the tea leaves you're using. How strong you want the drink also affects the measurements. However, the general rule of thumb is a teaspoon of loose leaf for every 6 to 8 ounces of water.
What's the Best Way to Brew a Cup of Tea?
The best way to brew a cup of tea is the one that gives you a satisfying experience and taste. It could be anything from using an automatic tea maker, kettle, teapot, infusers, or teabags.
Conclusion
Choosing the best teaware enables you to brew the perfect tea every time. These tools bring out the natural flavor of tea leaves while maximizing health benefits at the same time. Make sure to consider the amount of tea you want to drink, the product's features, and your budget. 
Happy brewing!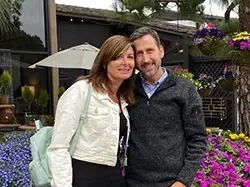 Scott is the founder of TeaMinded. He enjoys tasting and discovering teas from across the globe, with green teas and ceremonial matcha from Japan being among his favorites. He's grateful to be immersed in the tea community, always learning and sharing along the journey.