Tea from India is generally known for its bold characteristics and high caffeine content, but there are many differences between the types of Indian tea. The best Indian tea may have a lighter flavor for some tea lovers, while others may enjoy heavier, spicy teas you can get from that region. Whatever type of tea you like, there is probably a variety from India for you.
Our Top Indian Tea Reviews
We have looked at different teas from all over India for our list, and have narrowed it down to our three favorites. They each have different properties for different tastes, and different price points as well.
[amazon table="502324″]
Best Indian Tea Overall: Tata Tea Gold
[amazon fields="B00GLDJ9WA" value="thumb" image_size="large" image_align="center"]
Tata Tea is the biggest tea producer in India and one of the top manufacturers in the world. [amazon link="B00GLDJ9WA" title="Tata Tea Gold" /] is their most premium tea and goes through a unique process to create its balanced flavor. In addition to the CTC (Crush, Tear, and Curl) method of processing and packaging, Tata promises at least 15% of the product will be long-leaf.
The leaves in Tata Tea Gold are from Assam, a region known for its strong and malty flavored teas. Blending CTC leaves from the lowlands with long tea leaves grown at higher altitude allows for both a strong aroma as well as a good amount of flavor. This makes for an excellent cup of chai tea, or it can be enjoyed black as well.
The packaging for Tata Tea Gold has been changed multiple times throughout the product's history with the consistent goal of keeping the leaves as fresh as possible during travel. Each package has a "Best Before" date on it, so be sure to check that you have fresh leaves.
What We Like
Excellent quality from one of the largest tea manufacturers in the world.
Blend of CTC and long leaves helps to produce a unique balance of flavor and scent.
Transparency in packaging date and how long the leaves will be good for.
What We Don't Like
The flavor may not be as strong as some other Assam teas.
[amazon box="B00GLDJ9WA" template="horizontal"]
Best Indian Tea for the Money: Taj Mahal Orange Pekoe Tea
[amazon fields="B000NGRUQ8″ value="thumb" image_size="large" image_align="center"]
Orange pekoe tea sounds like it may have some orange flavoring in it, but it does not. Orange pekoe refers to the grade of the tea leaves. It needs to be pure whole tea leaves, usually from the lower branches, and often rolled up into granules. That way you will know that this [amazon link="B000NGRUQ8″ title="Taj Mahal Orange Pekoe Tea" /] has good quality leaves.
Made by Brooke Bond, another of the large Indian tea manufacturers, this is an Assam tea like Tata Tea Gold. However, since the Taj Mahal uses orange pekoe, you can get a stronger flavor out of the tea leaves without turning the drink bitter. We recommend using boiling water to brew this tea to get a robust and full-bodied flavor out of it.
Adding milk is highly recommended with the Taj Mahal tea. This Assam can get a bit astringent if not watched carefully. With the stronger concentration of flavor, this is also a very good choice for brewing iced tea.
What We Like
With the orange pekoe designation, we are assured of a high-quality product, without the standard dust and fannings you may find in teabags.
Bold flavor that brings caffeine with it as well.
What We Don't Like
The flavor can get very strong very quickly, so pay attention when brewing.
The caffeine content may be a little high for some individuals who are sensitive to caffeine.
[amazon box="B000NGRUQ8″ template="horizontal"]
Best Cheap Indian Tea: Red Label Loose Leaf Black Tea
[amazon fields="B076ZWKYL1″ value="thumb" image_size="large" image_align="center"]
Another entry by Brooke Bond, their [amazon link="B076ZWKYL1″ title="Red Label Loose Leaf Black Tea" /] is a very simple black tea that is made for daily tea drinking. It is an affordable and tasty choice for tea that you can always have around the kitchen.
This blended loose leaf tea is another that can be brewed very strongly, but it is a little more forgiving with the brew time than the Taj Mahal orange pekoe. The way that the hot water interacts with the water is different for every shape of leaf, and the openness of these leaves produces a more mellow result.
Even though it is a blend, possibly of Assam and Ceylon, this is another tea that goes well with milk. Blending a Chai from this tea would be the most authentic way to serve it, but it also would work as an iced bubble tea with boba.
What We Like
Affordable loose leaf tea without sacrificing quality.
Easy to brew.
Rich flavor goes very well with milk and spices.
What We Don't Like
It is hard to get information on what tea leaves are in this blend.
[amazon box="B076ZWKYL1″ template="horizontal"]
Features to Consider for Indian Tea
There are a few types of tea that originate in India, with the most popular and well known being Assam tea. 
Assam Tea
When we think of tea farms we often imagine high altitude plantations, but this particular varietal of the Camellia sinensis grows quite well at or near sea level. The tea plants from the Assam region are actually a specific variety that only grows in the lowlands there, while Chinese plants produce leaves at higher altitudes.
Assam tea leaves produce a strong and malty tea, with a color that gets darker as you brew it. For those who like a very strong cup of tea, Assam can get almost as dark as coffee.
Darjeeling Tea
Grown in the Darjeeling area of West Bengal, India, Darjeeling tea is under strict geographical control. Only tea leaves grown within the borders of Darjeeling can take its name. Because of this, it is not uncommon to find counterfeit tea claiming to be from the region.
The taste of a good Darjeeling has an almost raisin flavor to it, also known as "muscatel." With this plus the addition of a similar naming convention, Darjeeling is also known as the "Champagne of teas."
Nilgiri Tea
Traveling down into Southern India, the Blue Mountains are home to Tamil Nadu, where Nilgiri tea is grown. This tea is raised at altitudes where the cold nights can often frost the tips, creating even more vibrant flavors. The smooth base of this tea is commonly used as a blend with more astringent leaves to even out their flavors.
Nilgiri tea is normally a black tea that is light, floral, and well rounded. There are green and oolong teas produced in this region as well but they are not as easy to find. The typical strength of this tea is somewhat lower than Assam, but much more balanced while still maintaining a good body.
Chai Tea
While chai tea isn't necessarily from a specific region of India, the name is synonymous with tea in India. In fact, it actually means "tea."
Any black tea can be made into chai, but the most popular tends to be Assam tea, or some sort of blend with Assam as the base. The maltiness that the leaves produce helps elevate the milk and spices into a delicious concoction.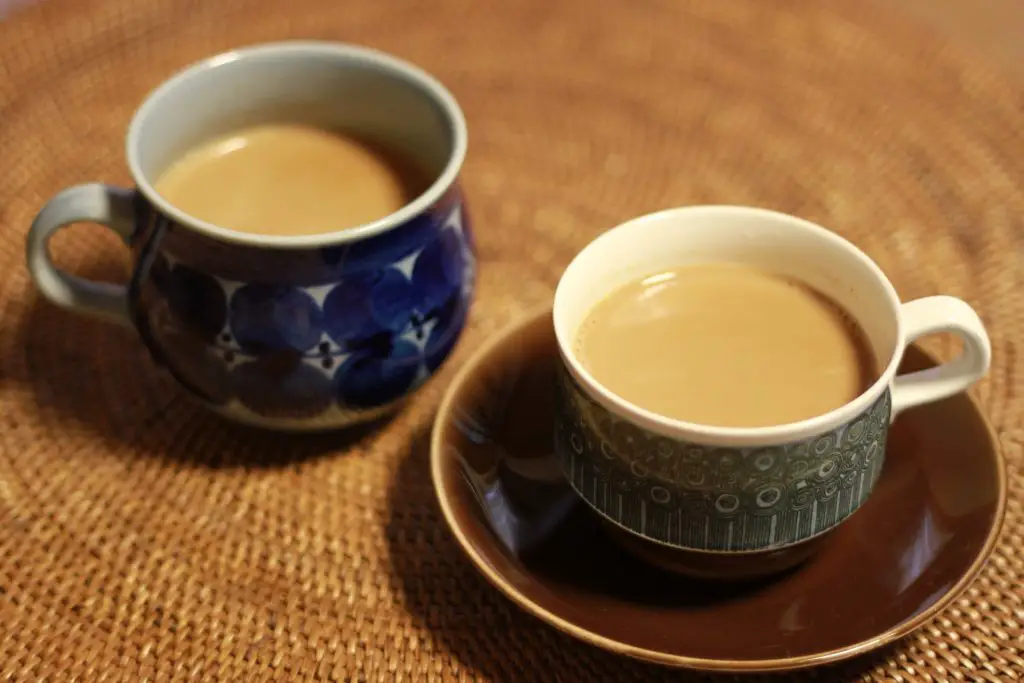 To make chai tea, you will need hot water, milk, black tea leaves, a strainer, and some spices. Many grocery stores sell pre-made concentrated chai spices, but all you need is some cinnamon and ginger root as a starting point. Fennel and cardamom are also used quite a bit.
Mix 1 part water with 1 part milk in a small pot.
Heat until it just reaches a simmer.
Add the spices and about 2 teaspoons of tea per 8 ounces of liquid.
Lower the temperature to below a simmer and steep the tea for about 5 minutes.
Strain into a teacup or teapot.
Add sugar to taste.
You can substitute almond milk or another dairy substitute if you wish. Other changes you can make are to use agave or honey as the sweetener, and some choose to steep the spices (not the tea) for an extended period of time. You have to be careful not to curdle or create skin on the milk.
Conclusion
There are different types of tea leaves grown in India, but the most popular by far are the Assam leaves. While we appreciate the more subtle flavors of Darjeeling and Nilgiri, Assam has that certain bold deepness that we tend to associate with Indian tea. In addition, Assam holds up the best when milk and spices brewed mixed together with tea.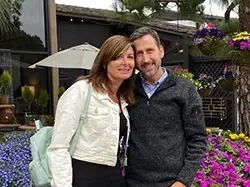 Scott is the founder of TeaMinded. He enjoys tasting and discovering teas from across the globe, with green teas and ceremonial matcha from Japan being among his favorites. He's grateful to be immersed in the tea community, always learning and sharing along the journey.