If you buy something through a link in our posts, we may get a small share of the sale.
Last Updated on October 7, 2022 by Scott
Starbucks is the largest coffee chain in the whole of the United States, with more than 15,000 locations nationwide. Coffee is their main product, but recently they have also focused a lot more on their tea range.
Starbucks uses tea from Teavana, grown by smallholder farmers and their wider communities in Japan. Almost all of the tea at Starbucks is made from individually-wrapped tea sachets containing loose leaf blends.
Within this article, we will explore more about what tea Starbucks uses, along with delving into the following:
Where does Starbucks source their tea?
What Teavana tea does Starbucks sell?
What other types of tea does Starbucks sell?
How does Starbucks make their tea?
Where Does Starbucks Source Their Tea?
Starbucks sources the tea straight from Teavana, a corporation which was purchased by Starbucks in 2012. They did this from a desire to enter the global tea market, and since then, their tea options have been a great success.
Nowadays, you won't find a single Teavana independent storefront due to the buyout, and you will only find their products in Starbucks stores and some retail stores.
Teavana gets its tea from certified and ethical farms, the majority of which are part of the organic Rainforest Alliance in Japan. As such, the soil is lead-free and has no industrial past. The tea options are some of the most popular products currently available at Starbucks.
What Teavana Tea Does Starbucks Sell?
The type of tea sold at any Starbucks can depend, but typically they offer the following:
Emperor's Cloud and Mist
Chai
Peach Tranquility
Earl Grey
Honey Citrus Mint Tea
Jade Citrus Mint
Royal English Breakfast
You will find the above blends in all of the hot and cold blends, along with the bottles beverages, lattes, and frappucinos offered by Starbucks.
When the tea is served as a straight hot beverage, it is made with filtered water at 200°F, then with either one or two tea bags depending on the desired strength.
The cold-brewed teas offered by Starbucks can differ slightly, with the most popular options being iced black tea or some variation, such as iced black lemonade tea and a variation including the guava fruit. These are served as half tea and half ice, and unless you specifically ask for it, they will not come with added sweeteners.
Currently, the only bottled teas offered by Starbucks are the sweetened Teavana Mango Black Tea and the unsweetened Teavana Sparkling Nectarine Green Tea. You will find these in the refrigerated section of the store as a ready-to-drink tea.
They also serve a Matcha Green Tea Creme and a Chai Creme, both being frappucinos made from whole milk.
What Other Types of Tea Does Starbucks Sell?
However, Starbucks does sell some teas which are not made from Teavana tea bags. They sell several different lattes, all pre-sweetened, namely the London Fog, Chai, Royal English Breakfast, and Matcha Green. 
Out of the above, the Chai Latte is made from double-strength chai concentrate, whereas the Matcha Green is made from powdered green tea. As such, these two products are not made from Teavana tea bags. Still, their tea supplier is Teavana.
How Does Starbucks Make Their Tea?
There are many different methods that Starbucks uses to make their tea. If you are ordering plain tea, they will simply add a Teavana teabag and hot water to a cup.
The process is similar if you order cold tea, except that it will be served cold and with ice.
For any matcha products, Starbucks uses powdered tea, and for the Chai Latte they use a chai concentrate.
Helpful Tip:
Every single tea that you can get in Starbucks, except for the ready-to-drink options, can be fully customizable. You can change the size, temperature, sweetness, and even flavor – all you need to do is ask.
Along with that, you can choose the sort of milk you would like to be used – if any – and they have many different dairy-free and vegan options available. One of the most popular plant-based milks offered at Starbucks is soy, but they can also use almond milk and oat milk, although these usually cost a little bit extra.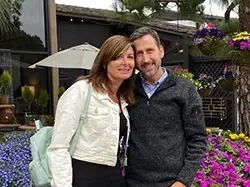 Scott is the founder of TeaMinded. He enjoys tasting and discovering teas from across the globe, with green teas and ceremonial matcha from Japan being among his favorites. He's grateful to be immersed in the tea community, always learning and sharing along the journey.