If you buy something through a link in our posts, we may get a small share of the sale.
Last Updated on August 11, 2022 by Scott
Wellness Teas are blends of organic tea and herbs designed to target different areas of health. But what are they, and what sets them apart from other herbal teas that you can find anywhere else?
Wellness Teas contain unique botanicals to target gut health, wellness rejuvenation, as well as mood. They provide calming benefits, as well as immune support, better focus, and other advantages.
To learn more about how these tea support overall wellness and details about where they come from, keep reading. We'll also explore key considerations to keep in mind, such as what time of day drinking the tea provides optimal benefits. Stay to the end of the guide to get answers to frequently asked questions. 
What are Wellness Teas, and What Are Some of the Benefits?
These tea products contain organic ingredients, such as herbs, tea leaves, and plant extracts. They're designed to be steeped at specific temperatures and for specific time periods to maximize their benefits, with varying levels of caffeine.
Wellness Tea Recommendation: Art of Tea
Art of Tea's mission is to create a delicious experience & impact as many lives as they we can through their teas. One of the main reasons we recommend this brand for their Wellness Tea Collection is because they're an "independent family-owned tea company that prides itself on hand blending the finest organic teas & botanicals to create award-winning custom-crafted tea blends."
Each of the Art of Tea Wellness bundles come with two 6×2.5″ tins of different flavors and health uses. Here's an overview for easy reference:
Tea for Mood
One of the key benefits of Wellness Teas is that they have some mood-boosting effects. Specifically, the Wellness Mood Boosting Tea Bundle features light and fruity flavors and aromas that are meant to wake up your senses. 
Further, the Mood Feel Better blend contains organic neem, which is linked to lowered blood glucose levels. And since studies have shown that poor glycemic regulation relates to irritability and anxiety, your mood may benefit from the effects of the neem in this blend.
Tea for Immunity
There are many ingredients in Wellness Tea blends that support healthy immunity, including:
Organic orange peel
Organic elderberries
Organic echinacea 
Organic green tea
Organic peppermint
Organic turmeric (contains zinc and various vitamins)
Organic lemongrass 
What's more is that the ingredients are organic, meaning you get more of the important nutrients that you're looking for per dose. 
Tea for Focus
Another advantage of drinking Wellness Teas is that they contain some organic peppermint ingredients. Peppermint has been linked to improved mental clarity, focus, concentration, as well as energy levels. It has even been linked in studies to improved memory and alertness, and headache relief. 
The Soothe tea blend in Art of Tea's Gut Health bundle contains organic peppermint. 
Organic lemon balm – contained in the Sleep blend of the Rejuvenation bundle – also helps with cognitive function. 
Tea for Stress
Wellness Teas from Art of Tea are also known for their calming effects. Specifically, the Wellness Rejuvenating Tea Bundle, which has savory and earthy flavor notes, includes a calming sleepytime blend called "Sleep." It includes ingredients that soothe and calm you, such as:
Organic lemon balm – known to ease insomnia, reduce anxiety, and relieve stress 
Organic chamomile – known to improve sleep quality
Organic lemongrass – reliever of swelling and pain, which can contribute to stress relief
Organic rose petals – relaxing and soothing aroma for stress relief
Organic passion flowers – often used as a supplement for anxiety and sleep disorders 
Our Recommendation for the Best Wellness Teas – Art of Tea Wellness Tea Bundles
Our favorite bundles offered by Art of Tea include the Rejuvenation Tea Bundle, Mood Boosting Bundle, and Gut Health Bundle. 
Rejuvenation Tea 
This caffeine-free loose leaf tea bundle contains a blend for the start of your day and the end of it – Bright Eyed and Sleep. 
Bright Eyed has organic roots and spices like turmeric, ginger, cinnamon, and sarsaparilla. It's created with mind-body principles in mind with savory, spicy, and earthy flavors emphasized. Drinkers will benefit the most from steeping it extra hot (206 degrees F) and quickly (3-5 minutes). 
On the other hand, the Sleep blend prioritizes minty flavors of spearmint, chamomile, and lemongrass. It also focuses on relaxation with aromatic organic rose petals. It uses hot water (206 degrees F) and a slightly longer steep time (5-7 minutes). 
Mood Boosting
The Wellness Tea Mood Boosting bundle is a medium-caffeine combo of the Feel Better and Happy tea blends. 
The former uses both Western and Ayurvedic herbs to "enliven" the senses with a predominately spicy, citrusy flavor. It contains organic raspberries, orange peel, fennel green rooibos, chili pepper, licorice root, linden flower, and other powerful ingredients. It needs to be steeped hot for about 6 minutes. 
The Happy blend, on the other hand, uses organic hibiscus, guayusa, apple bits, jasmine green tea, and more. It's a quick steep in hot water to provide you with a light and fruity loose leaf tea experience. 
Gut Health 
Last but not least, we recommend Art of Tea's Gut Health Bundle for its soothing, sweet, and spicy qualities. The first loose leaf tea blend in this caffeine-free bundle is called Cleanse. 
Cleanse has organic ginger, cocoa nibs, senna, green tea, fennel, orange peel, and other ingredients. You only need to steep it for a few minutes at 195 degrees F to reap the benefits of the purifying proprietary blend. This is also a good tea to consider if you have concerns about acidity or acid reflux.
The other blend in the bundle is called Soothe, and it features just a few natural ingredients:
Organic chamomile
Organic lemon balm
Organic peppermint
Organic licorice root
Organic fennel
It requires a hotter steep for about 6-7 minutes with calming and sweet flavor notes meant to balance your digestive system. 
Benefits of Art of Tea Wellness Tea Bundles
| | | | |
| --- | --- | --- | --- |
| | Rejuvenation Tea Bundle | Mood Boosting Bundle | Gut Health Bundle |
| Health Benefits | Blood pressure and blood sugar regulation, anti-viral properties, brain health support, DNA support, anti-inflammatory properties, anti-oxidant properties | Cognitive health support, energy support, omega fatty acids support heart health, blood sugar regulation, antioxidant effects, immune support, metabolic support | Stress relief, reduces menstrual pain, treats cold symptoms, supports cognitive brain function, antioxidant properties, gut support, and antimicrobial effects  |
Key Benefits of Art of Tea Wellness Bundles
Key Considerations for the Wellness Teas
Aside from the enticing flavors and aromas in these loose leaf tea bundles, it's also important to understand their quality, sourcing, uses, and how these measure up on the market. What is the reputation of Art of Tea? Where are they getting their organic ingredients? Let's find out below.
Art of Tea imports its teas to the United States, carefully choosing the botanicals, herbs, and teas from quality growers that they know. These ingredients are sometimes rare teas from around the world found through only the best and highest-quality personal relationships with farmers. 
According to their website's About page, the company even implements an intensive care program to ensure quality control that extends to the employees as well. 
The key ingredients in Art of Tea's Wellness Tea blends are all organic and carefully selected. The quality control maintains the purity of the ingredients, which include botanicals, teas, and other forms of plant extract that are rich in nutrients. 
Ingredients such as organic peppermint are used for their cognitive benefits in the teas, while ingredients such as organic turmeric support heart health, immunity, and other aspects of wellness. 
The bottom line is that these blends do not contain harmful or unnecessary filler ingredients. They are simple and full of nutritious organics. 
Although the company is based out of Los Angeles, California, the teas are not domestically-sourced. Instead, they come from locations and farms around the world, where Art of Tea employees build relationships with the growers to import the ingredients. 
The Middle East, Asia, and India are just some of the regions where these ingredients are grown. 
Furthermore, we trust the company for its commitment to natural teas and quality control. They have a reputation in the tea industry for their company leader – Steve Schwartz – who studied medicine in New Mexico in the 20th century. 
Art of Tea has also won awards for its tea blends, and it continues to share honest, educational resources around the world regarding tea. 
Note, also, that Wellness Teas are best when you drink them at the right time of day. For instance, you'll get maximum benefits from the Sleep blend if you drink it before a nap or bedtime. 
On the other hand, the Soothe blend containing organic peppermint is best drunk when you need to focus and concentrate closely on a task. Or, if you struggle with gut health issues on a daily basis, then it may be best to start each day with one of the Gut Health blends. 
Frequently Asked Questions About Wellness Tea
Q. Do Wellness Teas contain caffeine?
A. Not all Wellness Teas offered by Art of Tea contain caffeine. Some of them are strictly herbal, such as the blends in the Gut Health and Rejuvenating Bundles. On the other hand, the blends in the Mood Boosting Bundle have a medium level of caffeine. 
Q. Is it possible to drink too much Wellness Tea, are there any side effects?
A. Yes, it's possible to drink too much, although the natural, organic ingredients included aren't likely to cause serious harm in excess. Because the Mood Boosting blends have caffeine, for example, too much of it may cause headaches or shakiness. Or, too much herbal tea might lead to stomach discomfort. 
Q. Are Wellness Teas expensive?
A. Compared to other teas you'll find at the grocery store, for example, Wellness Teas by Art of Tea are more expensive. A bundle of two tins of loose leaf tea costs about $40.00 online, whereas you can get a box of herbal tea bags at the supermarket for just a few dollars. 
Q. What does "all natural" mean?
A. All natural means that the teas are made with only organic ingredients and don't make use of conventionally grown ingredients with pesticides and other harmful practices. These teas only contain organic plant-based products like botanicals and herbs, rather than using artificial flavors and additives. 
Q. Is mushroom tea considered a wellness tea?
A. Yes, mushrooms provide a wide variety of wellness benefits, and mushrooms are a great ingredient for making tea.
Q. Are orange peels good for you?
A. Yes, the organic orange peel included in various Wellness Teas is full of beneficial vitamins (C, B, A), fiber, zinc, magnesium, and antioxidants to support immune health and other wellness factors.
Conclusion
Wellness Teas are a great way to naturally get vitamins, minerals, and other vital nutrients into your diet on a daily basis. 
They are rich in organic, natural ingredients and free of additives so that you can maximize the health benefits, like immunity, heart health, cognitive function, and more. They even have varying levels of caffeine so that you can choose how much of a kick you want.
We specifically like Art of Tea's Wellness Tea Bundles for their blends of botanicals, herbs, and teas sourced from personal relationships with growers around the world. The company has a strong, award-winning reputation within the tea industry that makes us recommend their soothing, mood-boosting, sleep-inducing, gut health, and other tea blends.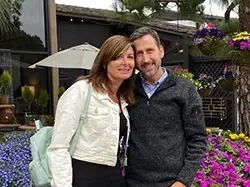 Scott is the founder of TeaMinded. He enjoys tasting and discovering teas from across the globe, with green teas and ceremonial matcha from Japan being among his favorites. He's grateful to be immersed in the tea community, always learning and sharing along the journey.