If you buy something through a link in our posts, we may get a small share of the sale.
Last Updated on August 11, 2022 by Scott
If you're looking to drink tea as a way to improve your health, you might remember that drinking water is one of the healthiest things to do. The question that might follows is: Does tea count as water?
Although tea is not technically considered water once the tea leaves have infused the liquid, it does count as a fluid and can bolster the hydration of the human body. 
In this article, we'll cover how tea counts toward hydration even though it's not solely water, how to drink tea healthily, and the differences between organic and non-organic tea.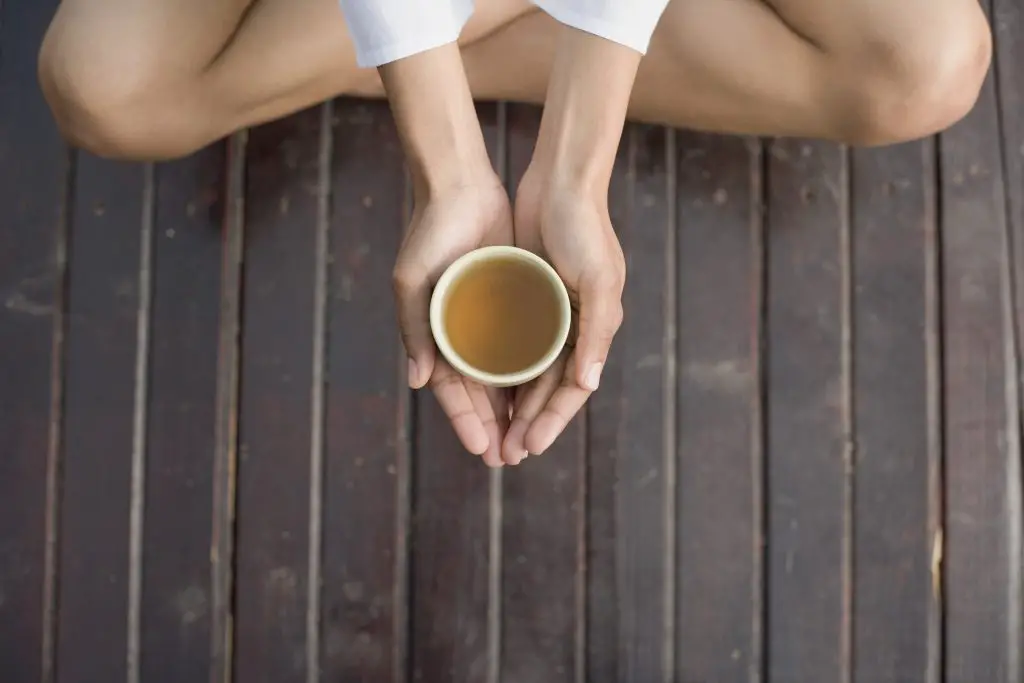 Does Tea Count as Water?
The human body is said to require four to six cups of water a day, according to Harvard Health. Because of this, some may consider that the only way to really meet this health standard is to drink the correct amount of plain, untainted water. Therefore, you may be wondering whether or not a cup of tea can be added to that goal during the day.
Actually, according to Mayo Clinic, the correct question is not "how much water should I drink," but rather, "how much fluid should I drink?" Tea does count as a fluid, and therefore tea can count toward a healthy water intake. 
Still, most types of tea, especially black tea and breakfast blends, contain caffeine. Caffeine is commonly thought to be a dehydrant because it encourages us to urinate. However, some studies have recently proven this to be a myth: peeing more often does not have a large enough effect on hydration to count tea out.
Therefore, although tea isn't technically water, it can count as a hydrator in favor of your daily fluid intake.
How to Drink Tea in a Healthy Way
Maximizing the benefit of any tea can only be the outcome of knowing the different types of tea and how they should be prepared for drinking. For example, all teas contain some EGCG, a type of plant compound that reduces inflammation and helps one lose weight, all while preventing disease.
However, not all teas carry the same helpful amount of EGCG. EGCG counts are highest in decaf green teas, for example, and lowest in oolong tea.
Many guides to brewing tea will say that certain teas must be brewed for certain lengths of time and for certain temperatures: for example, many types of green teas are best when be steeped in water that is 180 degrees Fahrenheit, typically for around three minutes (note: this differs widely based on the type of green tea and brewing technique).  
However, these standards are meant to maximize the tea's flavor, not it's health benefits. Since antioxidants are one of the main ways tea benefits the human body, maximizing the amount of antioxidants that are released in the brewing process can also be a measure of how to prepare the tea.
What is Non-Organic Tea?
Non-organic tea is defined as tea leaves that have been grown and produced using genetic manipulation, pesticides, and herbicides. This is done not only to speed up the production of the leaves, but to ensure they have a longer shelf-life thanks to unnatural preservatives.
Companies and many large brands often prefer this method of growing their product because it's not only faster to process, but more cost efficient at the same time.
Benefits of Non-Organic Tea
Though it's sometimes considered the less healthy option of the two, non-organic tea does have some benefits for the tea-drinker, as listed below:
Typically More Affordable – Non-organic tea is not only profitable for the manufacturers and farmers growing the plant quickly, but profitable for the average tea consumer, too. A box of non-organic tea is usually cheaper than the alternative and easier to find.
Flavorful Varieties – One leg up that non-organic tea has on the competition is that it's less-than-natural ingredients can potentially and artificially enhance flavors. Drinking a non-organic cup of tea may be more impactful on your tastebuds thanks to the chemicals used to grow the leaves.
Downsides to Non-Organic Tea
Non-organic tea is better known, especially in healthcare communities, for it's downsides. These are listed below:
Health Risks – Some non-organic teas have been proven to contain chemicals like pesticides and fake color elements that might increase certain risks to health. These can include throwing hormones out of balance, threatening the fetus of a pregnant tea-drinker, and even contributing to cancer due to the oxidation in the chemicals.
Less Nutritious – According to Diabetic Educator Ridhima Batra, the ingredients used in non-organic tea cause it to lose many of the natural health benefits the leaves may have had if left unadulterated by pesticides and synthetic flavoring chemicals.
What is Organic Tea?
Organic tea was the default state of tea back in ancient times. Untouched by civilization's need for everything to be cosmetically pleasing and preserved, tea leaves were simply prepared to infuse hot water in their natural state.
During modern times, it can be harder to go into a grocery store and come out with tea that can really and truly be considered "organic." The United States Department of Agriculture states that true organic products must:
Uphold and enhance healthy soil, flora, and fauna.
Be based on fair living wages.
Protect the wellness and health of both current and oncoming generations and the environment.
To earn an organic certification, tea must be grown in land that has no pesticides applied to it. It must also be herbicide-free, and just generally kept from any chemicals. All of these aspects must be true of the land for at least three years before it can be truly considered organic.
Not only that, but organic foods and herbs like tea can't contain any sign of human engineering, such as GMOs or nano-particles.
Benefits of Organic Tea
The benefits of organic tea are listed below:
Potentially Healthier – Organic teas are sometimes considered healthier than non-organic teas because they don't contain anything unnatural, like GMOs, while allowing the natural tea leaves to perform their benefits on the body. Additionally, they promote the balance of good bacteria in the digestive tract and contains vitamins like Vitamin H and D.
 Potentially Higher Antioxidants – High amounts of oxidants can lead to quicker aging signs, heart disease, and even cancer. Antioxidants found in organic green tea, in particular, can combat these effects.
NOTE: "Potentially" is a key point here, as there circumstances where this won't hold true, due to the tea brand, type of tea, and other considerations. A lot will simply come down to your own personal taste preferences.
Downsides to Organic Tea
As great as organic tea sounds, there are some disadvantages to consider:
Sometimes Less Flavor – Because the tea leaves are not bolstered by any artificial flavoring or genetic manipulation, they can sometimes taste less intense, especially if you are used to drinking non-organic tea.
More Expensive – Organic tea takes more work to cultivate and is harder to find. Therefore, the price difference between organic and non-organic tea is noticeable. For example a box of non-organic Green Tea produced by Bingelow may be $7.99, while a box of Japanese Organic Fukamushi Sencha Green Tea is $20.00.
Conclusion
In summary, tea may not count as water, but it can count toward a healthy fluid intake for the human body. Not only that, but the health benefits of tea in their antioxidant count and EGCG levels extend beyond hydration. Tea can be non-organic if one prefers an affordable option, but organic tea is a good option when considering your health.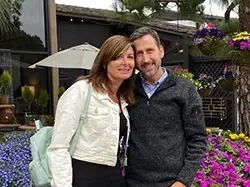 Scott is the founder of TeaMinded. He enjoys tasting and discovering teas from across the globe, with green teas and ceremonial matcha from Japan being among his favorites. He's grateful to be immersed in the tea community, always learning and sharing along the journey.